Monday Night Football reaction: It's no longer debatable, Patriots are contenders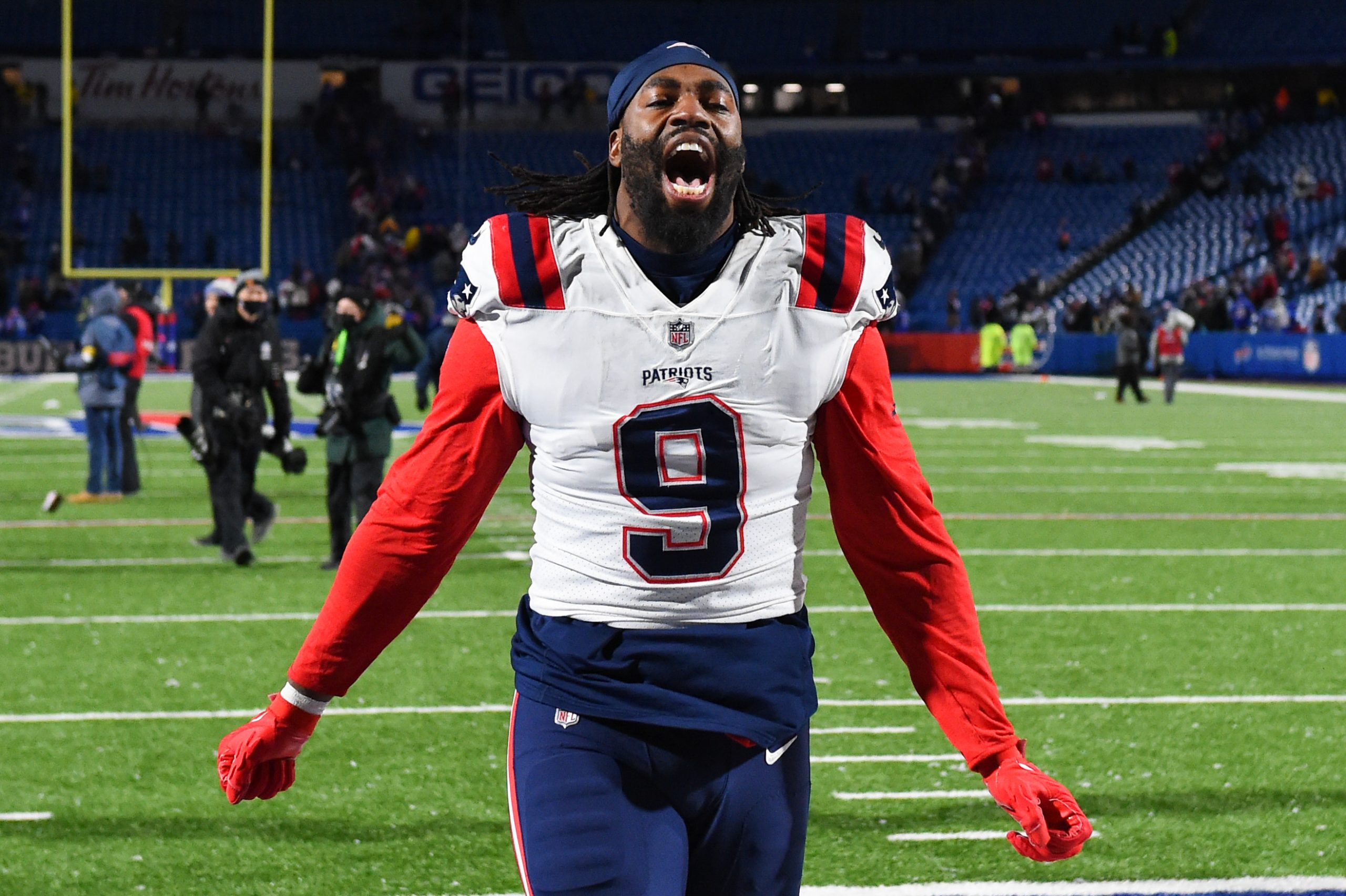 Week 13 is officially in the books. Monday Night Football wrapped up another interesting slate, and we're now approaching the home stretch of the 2021 NFL season. Just five weeks are left before the playoffs. The New England Patriots endured brutal weather conditions and emerged with a gutsy 14-10 victory over the Buffalo Bills.
It was a game with massive implications for the pecking order in the AFC. The Pats seized control of the conference for now, and we learned a lot on Monday night. Let's digest it all:
Patriots are officially contenders
Most importantly, it was another great night for Pickswise Nation. After having a Week 13 Sunday where we went 3-0 on best bets and hit the Week 13 mega parlay at +1255 odds, we had a clean sweep on Monday Night Football. We were on the Patriots plus the points as well as the under, and the under 15.5 on Cole Beasley's longest reception.
New England would get home-field advantage throughout the playoffs if the season ended today, and their futures odds shifted accordingly. DraftKings moved the Pats to +300 to win the AFC, which has them tied with the Chiefs for the team with the lowest odds.
A lot of people have posited that while the Patriots are a good team, their ceiling is capped by having a rookie quarterback and they aren't true contenders. That is no longer a defensible position after tonight. I'll admit I was a skeptic, but I've come around.
The best teams can win in a variety of different ways. Mac Jones has shown he's capable of throwing efficiently when he needs to, and then the team comes out and wins a game like they did tonight. New England threw just 3 passes all game, staying remarkably disciplined and committed to the run.
The Patriots' defense has now given up just 36 points in a 5-game span. They've won 7 in a row. It would be silly to act like they've got no shot of a deep run just because they have a rookie under center.
GREAT MNF betting night for Pickswise Nation 🤑

Patriots +3 ✅

Under 43.5 ✅

Beasley U15.5 longest reception ✅

Show us some love ❤️ if you tailed! pic.twitter.com/w7jbS3p8Jq

— Pickswise (@Pickswise) December 7, 2021
Bills have big problems
It would be easy to write off this Bills loss as somewhat of a fluke due to the weather. But that would be letting them off too easily. They let the Patriots come into their own stadium and impose their will physically. Their issues run far deeper than just this game, and the warning signs have been there for some time.
This offense just isn't the same as it was last year, and this season it has only excelled against weak defenses. Granted the wind was the biggest factor in this, but Allen once again averaged less than 6.0 yards per attempt against the Patriots. That's his fourth time doing that in his past 6 games. He did it only 3 times all of last season.
Allen has regressed a bit, and the defense isn't as good as they appeared early in the year. The Colts showed a couple weeks ago in their domination of the Bills that Buffalo could be beaten with a strong ground game. New England reinforced that on Monday night. And their secondary just took a huge hit with the ACL tear for star cornerback Tre'Davious White.
There's still time to turn things around, but it's looking more and more likely that the Bills will be going on the road for the first week of the playoffs. And as of right now they sure don't look like Super Bowl contenders.
Find out about Pickswise's super Sunday, where we cashed THREE mega parlays!
Pickswise is the home of free NFL Picks and NFL Odds. Check out the latest NFL Prop Bets and NFL Parlays as well as expert NFL Underdog Picks and NFL Computer Picks.