NBA Futures: 2020-21 NBA Atlantic Division Odds, Previews, and Best Divisional Bets
The Atlantic Division is without question the deepest in the NBA. Look no further than the odds to confirm as much. In the other five divisions, the fourth favorite is no better than +1200; in the Atlantic, the fourth favorite is +400. Putting it another way, the fourth favorite in the Atlantic has a better shot at a division title than most of the other third favorites and even has a better shot at a division title than some second favorites. For example, in the other two Eastern Conference divisions, the Indiana Pacers are a +1200 second choice to win the Central and both the Atlanta Hawks and Washington Wizards are in second at +700 behind Miami in the Southeast.
If you're looking for more in-depth analysis and futures picks ahead of the 2020-21 NBA season, be sure to check out our NBA Championship winner preview, as well as our assessment of both the Western Conference and the Eastern Conference. As for individuals, we've also taken a look at the MVP and Rookie of the Year markets.
But right now let's break down all five teams in the Atlantic Division.
Brooklyn Nets (+125)
The Nets have to be considered the x-factor in the entire Eastern Conference this season. They unquestionably have the most talent in the East, but there is a chance that absolutely everything could go wrong. Kevin Durant, who missed the 2019-20 campaign because of a torn Achilles', has not yet played a game in his new home. It remains to be seen how he will gel with Kyrie Irving. Even if that works out, can Spencer Dinwiddie and Caris LeVert provide enough support for Brooklyn to be a bona fide title contender? I think this team will get going by the playoffs, but it could be in store for a slow start. As such I will pick the Nets to win less than 62.5 percent of their regular-season games (-110 at DraftKings).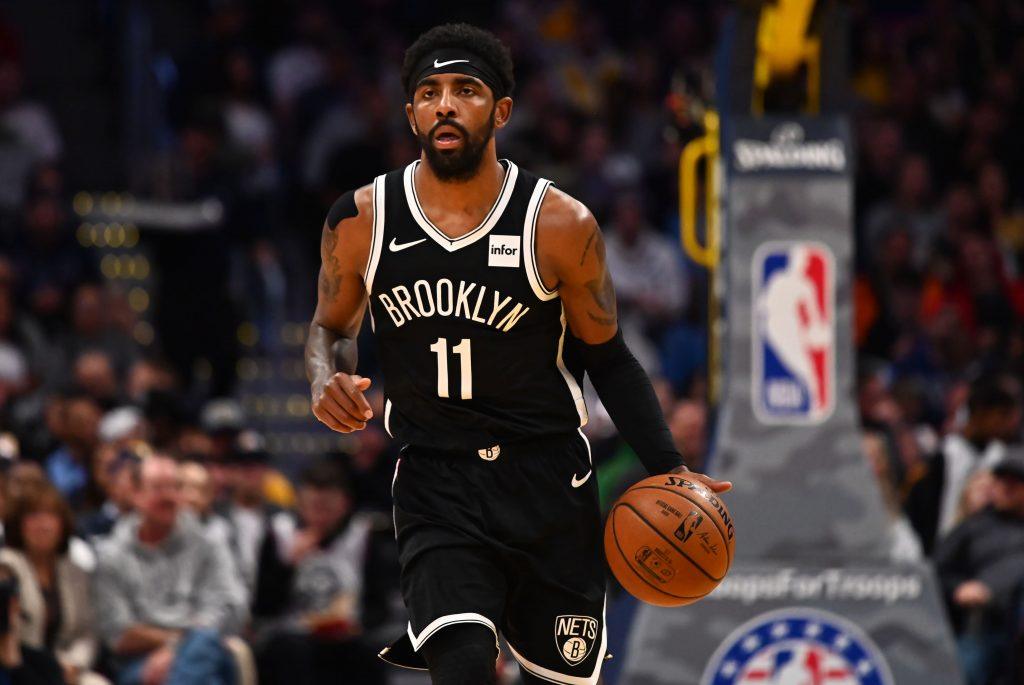 Boston Celtics (+250)
Gordon Hayward may be gone, but Boston still boasts Jayson Tatum, Jaylen Brown, and Kemba Walker on its roster. The Celtics also had two first-round draft selections in 2020, using them to take Aaron Nesmith and Payton Pritchard. Marcus Smart can provide instant offense off the bench. In the talent department, they can keep up with anyone in the Eastern Conference and certainly with anyone in the Atlantic Division. There is not a whole lot of size down low, but you get away with that in the NBA these days. With much better value than Brooklyn as a +250 second choice, I will pick Boston to win the Atlantic Division (+250 at DraftKings).
Toronto Raptors (+320)
The Raptors lost Kawhi Leonard after winning the 2018-19 NBA champion but nonetheless got right back in gear to go 53-19 for the No. 2 seed in the East. They eventually lost to Boston in seven games during second-round action. Picking up the slack for Leonard, Pascal Siakam took the next step in his development with 22.9 ppg, 7.3 rpg, and 3.5 apg. Fred VanVleet opted to return after it was widely speculated that he would leave in free agency, so that is a huge boost to Toronto's chances this season. If this team was going to regress, it would have already happened. I will pick the Raptors to win more than 58.5 percent of their regular-season games (-121 at DraftKings).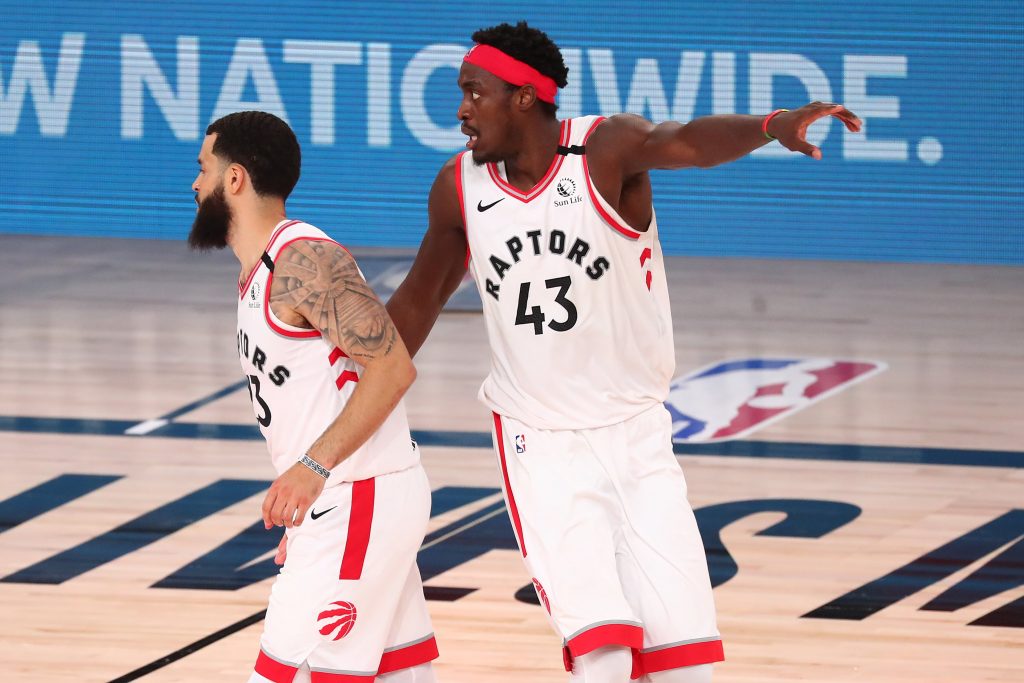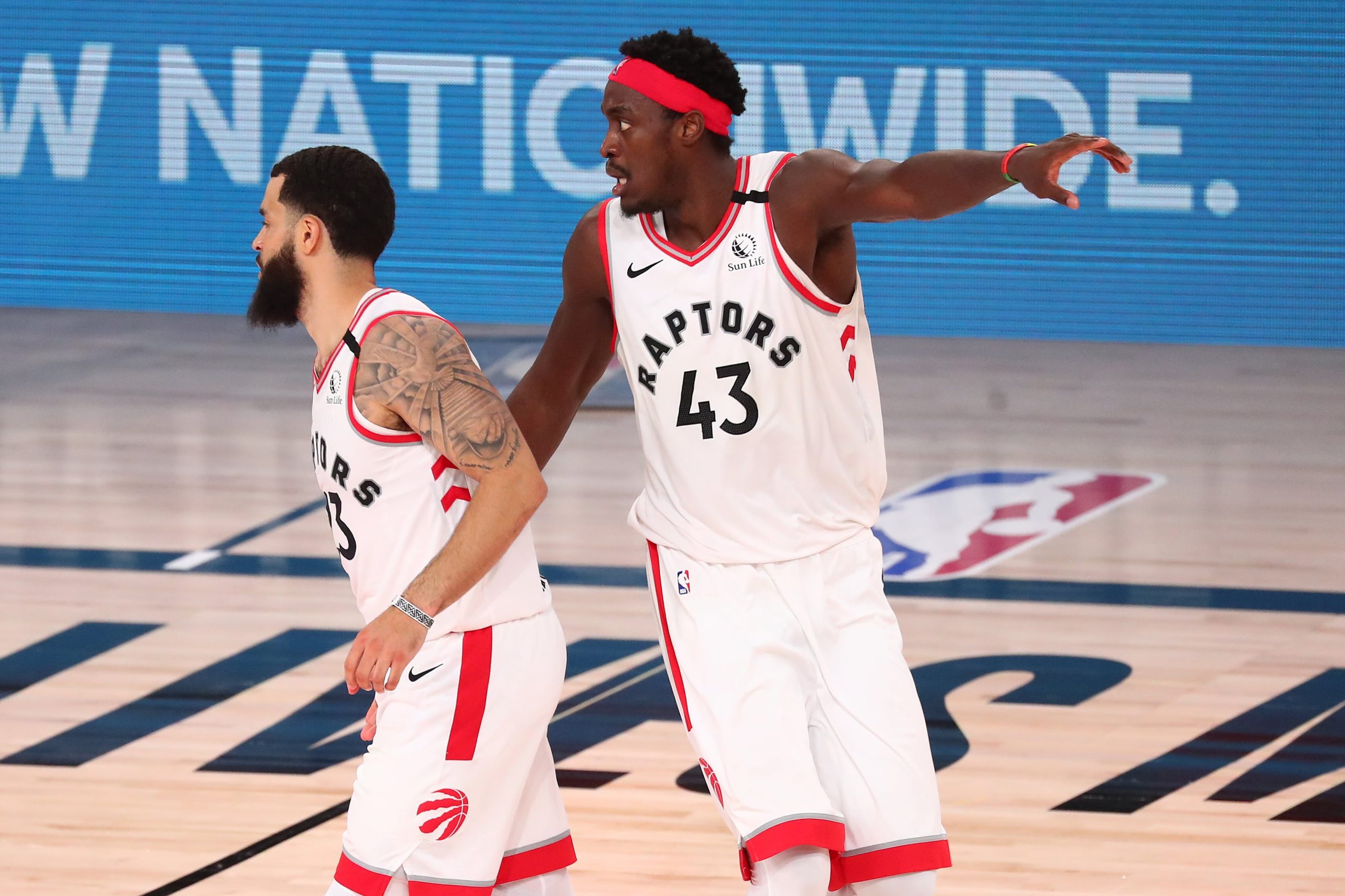 Philadelphia 76ers (+400)
The core in Philadelphia remains the same: Ben Simmons, Joel Embiid, and Tobias Harris. That is not to say that things haven't changed. Doc Rivers is the new head coach and Daryl Morey is the new president of basketball operations. Morey did some immediate revamping with supporting pieces. Al Horford and Josh Richardson are gone, while Seth Curry, Danny Green, and Dwight Howard are among the additions via either trade or free agency. It's definitely good that the 76ers have somewhat of a new look, because things just haven't worked in recent years. But it's hard to see huge improvement. I will pick Philly to win less than 58.5 percent of its regular-season games (-110 at DraftKings).
New York Knicks (+25000)
New York will once again be left alone—in the dust—by the rest of the Atlantic Division. According to regular-season winning percentage totals posted by the sportsbooks, the Knicks are expected to be the worst team in basketball (tied with Cleveland). They lost some key role players during the offseason, but Obi Toppin was probably a good draft pick and Austin Rivers is a decent free-agent signing along with Alec Burks and Nerlens Noel. The Knicks went 21-45 last season for a 31.8 winning percentage. Although they are far from good, there is reason to think they won't get worse. As a result I will pick them to win more than 30.5 percent of their regular-season games (+100 at DraftKings).
Pickswise is the home of free NBA Picks and Predictions. Check out our daily NBA Prop Bets, NBA Parlays and NBA Best Bets throughout the entire NBA season.