NBA Futures: 2020-21 NBA Northwest Division Odds, Previews and Best Divisional Bets
Four teams made it to the NBA Playoffs from the Northwest Division last season and in 2020-21 we expect this to be one of the more competitive divisions in the NBA. Can the Nuggets repeat their success from last season? How will OKC cope without Chris Paul? Is it finally time for the Timberwolves to make the postseason?
If you're looking for more in-depth analysis and futures picks ahead of the 2020-21 NBA season, be sure to check out our NBA Championship winner preview, as well as our assessment of both the Western Conference and the Eastern Conference. As for individuals, we've also taken a look at the MVP and Rookie of the Year markets.
Continue reading for our breakdown of all five teams in the Northwest division.
Denver Nuggets
After a historic performance in the bubble where they came back from 3-1 down twice, the Denver Nuggets look to make the next step in their quest of making it to the NBA Finals.
The team's core that topped the division last season and finished third overall in the Western Conference remains intact, although they did lose two frontcourt players in Jerami Grant and Mason Plumlee. However, Denver has managed to find adequate replacements by signing JaMychal Green and improving Bol Bol's contract as he is expected to expand his role with the team.
They are expected to be led by Nikola Jokić and Jamal Murray — if the latter of the two is able to maintain his play from the bubble the Nuggets will be just fine this season. Michael Porter Jr. is also expected to blossom after his stellar play in the bubble, he is also expected to break into the starting five at some point.
For 2020-21 I am taking the Nuggets to win over 60.5 percent of their games at -110 odds at DraftKings.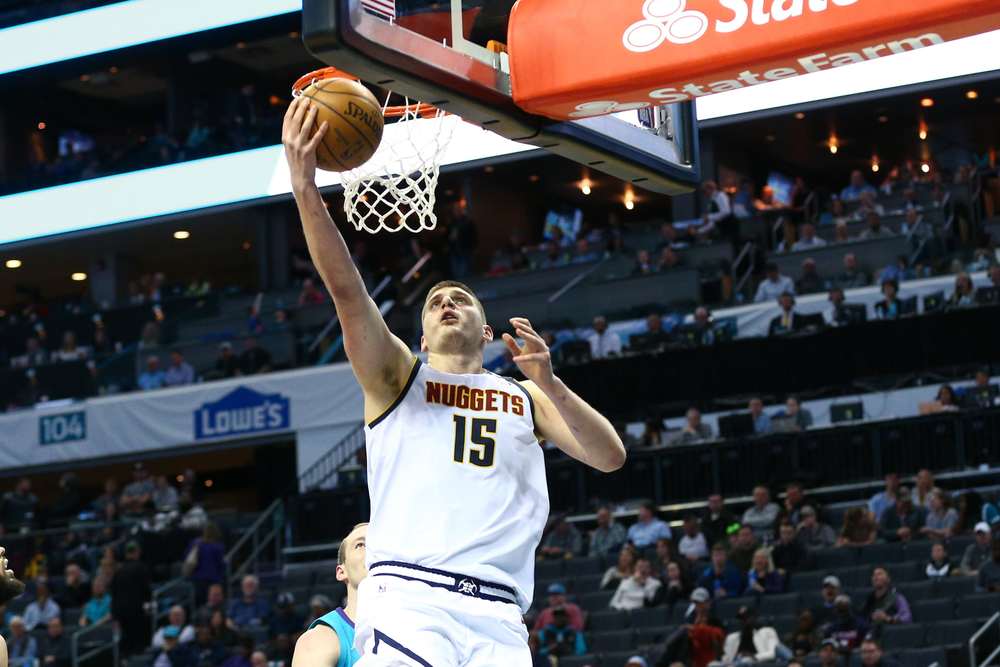 Oklahoma City Thunder
The Oklahoma City Thunder surprised almost everyone last season by making it into the Playoffs, mainly thanks to Chris Paul who is no longer with the team after being traded to the Phoenix Suns.
Joining Paul in leaving were Steven Adams, Danilo Gallinari, Nerlens Noel, Terrance Ferguson, and Abel Nader, which means the team will look vastly different than it did in 2019-20.
After all the transactions this offseason it is pretty clear that the direction in which this team is headed is rebuilding and we shouldn't expect much from them this year. Surprises are always possible sure, but I don't believe the Thunder can win more than 25 games this season.
Because of this I am going with Thunder to win under 33.5 percent of their games this season at -121 with DraftKings.
Portland Trail Blazers
After impressive play in the bubble in which they notched a playoff berth and even stole Game 1 from the Lakers, the Blazers ran out of steam eventually.
This year should be different, as they added much needed depth in the offseason. Enes Kanter and Harry Giles III come in to boost the center position after Hassan Whiteside's departure. Robert Covington adds to their frontcourt depth both on offense and defense.
The Blazers also brought back Carmelo Anthony and Rodney Hood for some scoring off the bench. On paper this team has very few flaws and if Damian Lillard and C.J. McCollum continue being one of the best backcourt duos in the NBA, this team has a shot at winning the division. For those who share my faith in the Blazers this season, you can get a decent +250 on Portland to win the Northwest Division at DraftKings.
Utah Jazz
It was a disappointing ending to the Utah Jazz season in the bubble, after they blew a 3-1 lead against the Denver Nuggets in the West semis. As it usually is with small market teams, their offseason wasn't an eventful one, but that doesn't mean we shouldn't expect big things from them.
Re-signing Donovan Mitchell was a top priority for them in the offseason and they got it done. They also got back Jordan Clarkson and Derek Favors without losing any significant pieces in free agency.
The biggest addition to the team will be a player which they already had – Croatian sharpshooter Bojan Bogdanović. Playing with a wrist injury for several months last season, the 31-year old averaged impressive numbers. His absence in the bubble was noticeable and with him being healthy this season the Jazz can be a threat in the loaded West.
Chemistry between Mike Conley, Jordan Clarkson and Bogdanović has also improved after another season playing together. If healthy, this team can only go up from where they were last season. I am backing them to win over 57.5 percent of their games at -121 with DraftKings.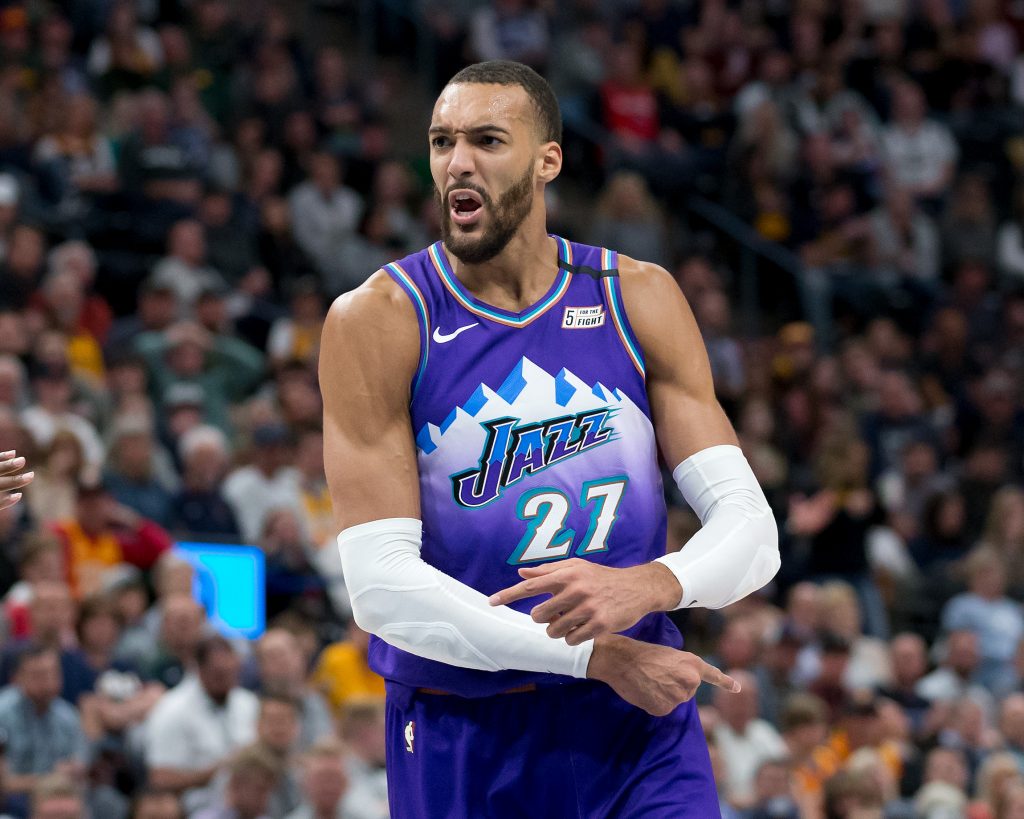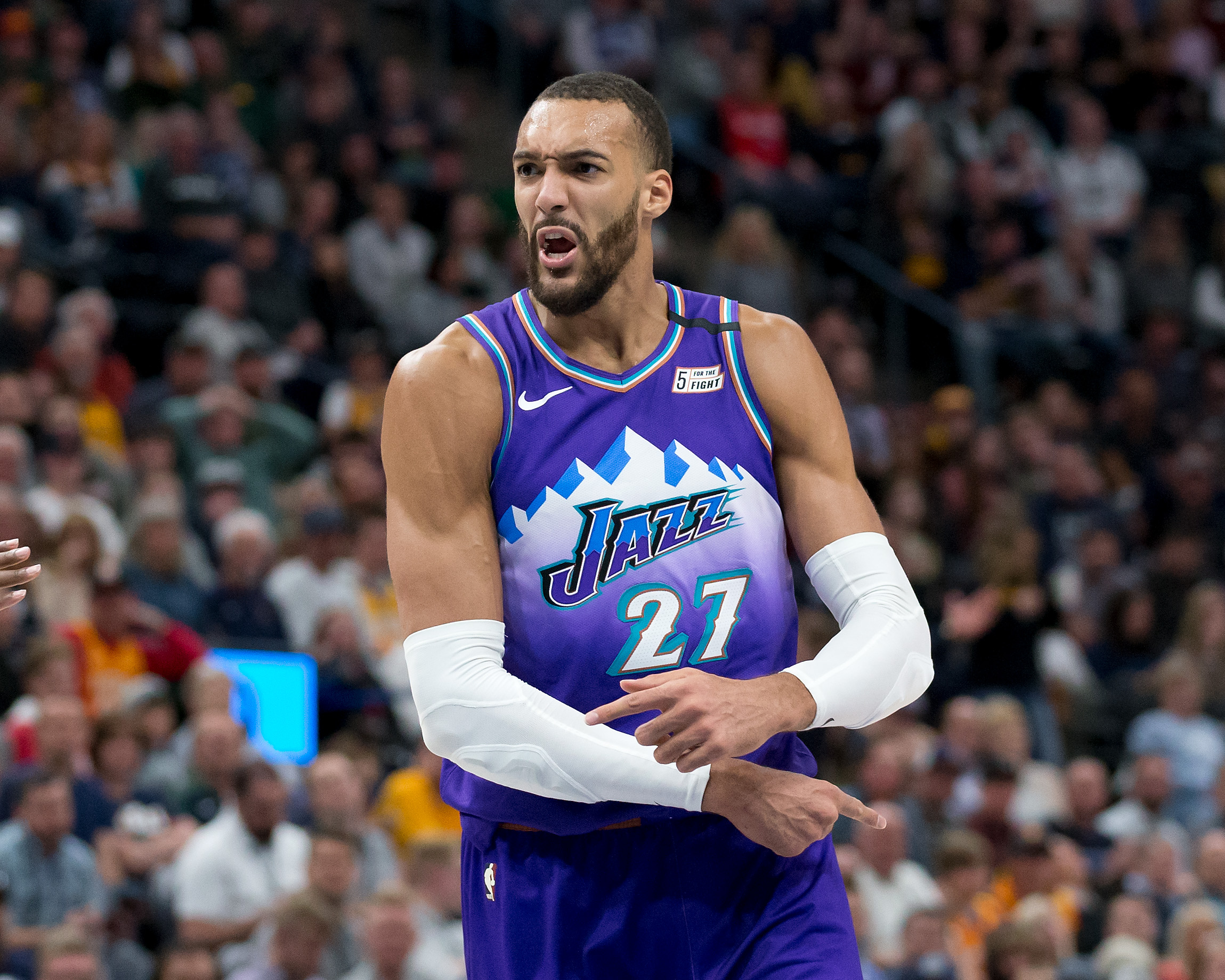 Minnesota Timberwolves
With only one playoff appearance to their name in the last 16 years, the Minnesota Timberwolves haven't given their fans much to cheer for in recent memory. After a 19-45 record, which was good enough for 14th in the West, the T'Wolves face a tough challenge heading into this season.
Bringing back Ricky Rubio for his veteran leadership was a decent move in the offseason. The Spaniard will most likely be a back-up for former All-Star D'Angelo Russell, who is expected to carry the majority of the load at the point guard position.
Speaking of former All-Stars, the Timberwolves have another one in Karl Anthony Towns, who has posted great numbers for them over the years but has failed to bring them success in the postseason.
If the Russell/Towns partnership starts clicking and one of their younger players emerges this year, the Wolves aren't far away from becoming one of the surprise teams this season. For those who like a long-shot bet, it's worth looking at Minnesota to make the Playoffs at +275 with DraftKings.
Pickswise is the home of free NBA Picks and Predictions. Check out our daily NBA Prop Bets, NBA Parlays and NBA Best Bets throughout the entire NBA season.