NBA Tuesday same game parlay (+900 odds): Golden State Warriors vs Memphis Grizzlies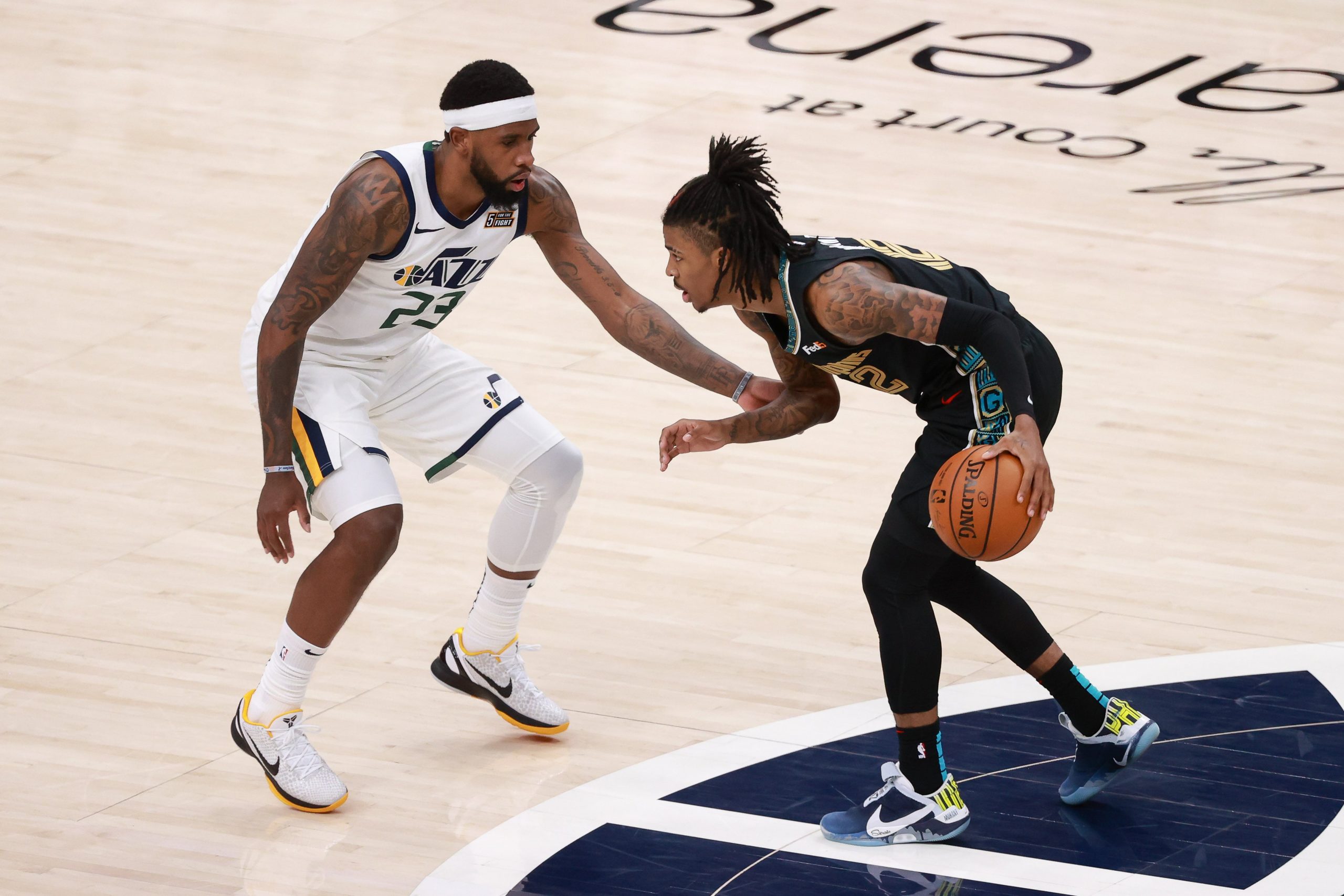 Good news, Pickswise Nation! I've managed to land yet another same game parlay winner at +817 odds on the Bucks vs Hornets game last night! With 6 more games this Tuesday I'm going at it again, this time on the Warriors vs Grizzlies game.
Tip-off is scheduled for 8pm ET and you can catch that game live on NBA TV as part of their doubleheader, followed by the Nuggets and Clippers at 10:30pm ET. The rest of our predictions on the side and total for Tuesday's 6-game slate are also available, but without wasting any more time let's dive into the Warriors vs Grizzlies matchup!
Memphis Grizzlies 1-10 win margin (+195)
Ja Morant over 25.5 points (-110)
Andrew Wiggins under 16.5 points (-102)
Memphis Grizzlies 1-10 win margin (+195)
The hype is real among the Warriors ranks after the comeback of Klay Thompson, but people are overlooking the absence of Draymond Green here. Green was supposed to miss the previous game with a calf injury, but started just to be a part of Klay's comeback game and immediately went out after taking a foul. With him out of the picture, the Warriors are significantly worse on defense and against a Memphis team that's on a role right now, that fragility will show.
The Grizz are going for their 10th win in a row overall and against West coast teams they are 6-0 SU in their last 6 games. Their last 2 wins over the Warriors were by 3 and 8 points, so I think it's safe to say we'll see another close game here. Dillon Brooks is set to miss another game for Memphis, but they've done pretty well without him lately so I don't think that will be a big issue here.
Be sure to check out our Monday NBA mega parlay (+1995 odds!)
Ja Morant over 25.5 points (-110)
Morant has led his team in scoring in 6 of the last 9 wins during this streak. He's averaging 27 points per game over those 9 games while shooting 51% from the field and almost 44% from downtown. Against the Warriors he has already had one 30+ point game this season and is averaging 25.5 points per game and that's with him shooting just 16% from three-point land. In his previous game vs the Lakers he attempted only 10 shots, 8 shots fewer than what he normally averages this season.
He's without a three in 3 of the 4 games played in January so far and despite that he is averaging 25 points per game. If he can keep this level of play up against teams like the Warriors, it won't be too long until he enters the MVP conversation, similar to what DeMar DeRozan has done with the Bulls in the East.
Andrew Wiggins under 16.5 points (-102)
In my opinion the player who will suffer the most with the comeback of Thompson is Andrew Wiggins. In the game against the Cavaliers over the weekend he finished with just 10 points while attempting only 9 shots and going 0-3 from three-point land. He often looked out of position out there on the court and with Klay back that means less shots available for him. Jordan Poole has also been relegated to a bench role, and he will also demand a decent number of shots as a reserve from now on.
Before coming to the Warriors, Wiggins was often criticized for not caring too much or not demanding the ball in certain situations. That all changed with Klay being absent, but now that he's back I think we'll see him take a step back. The Warriors know that in order to win the title this season they will need Thompson to get his rhythm back to the level that it was on pre-injury back in 2019. The best way to do that is playing as much as possible and putting up as many shots as possible.
Pickswise is the home of free NBA picks and predictions. Make sure to also check out our NBA parlays and NBA prop bets tabs for more expert picks.