NFL playoffs – Can the Chiefs beat the Bills without Patrick Mahomes?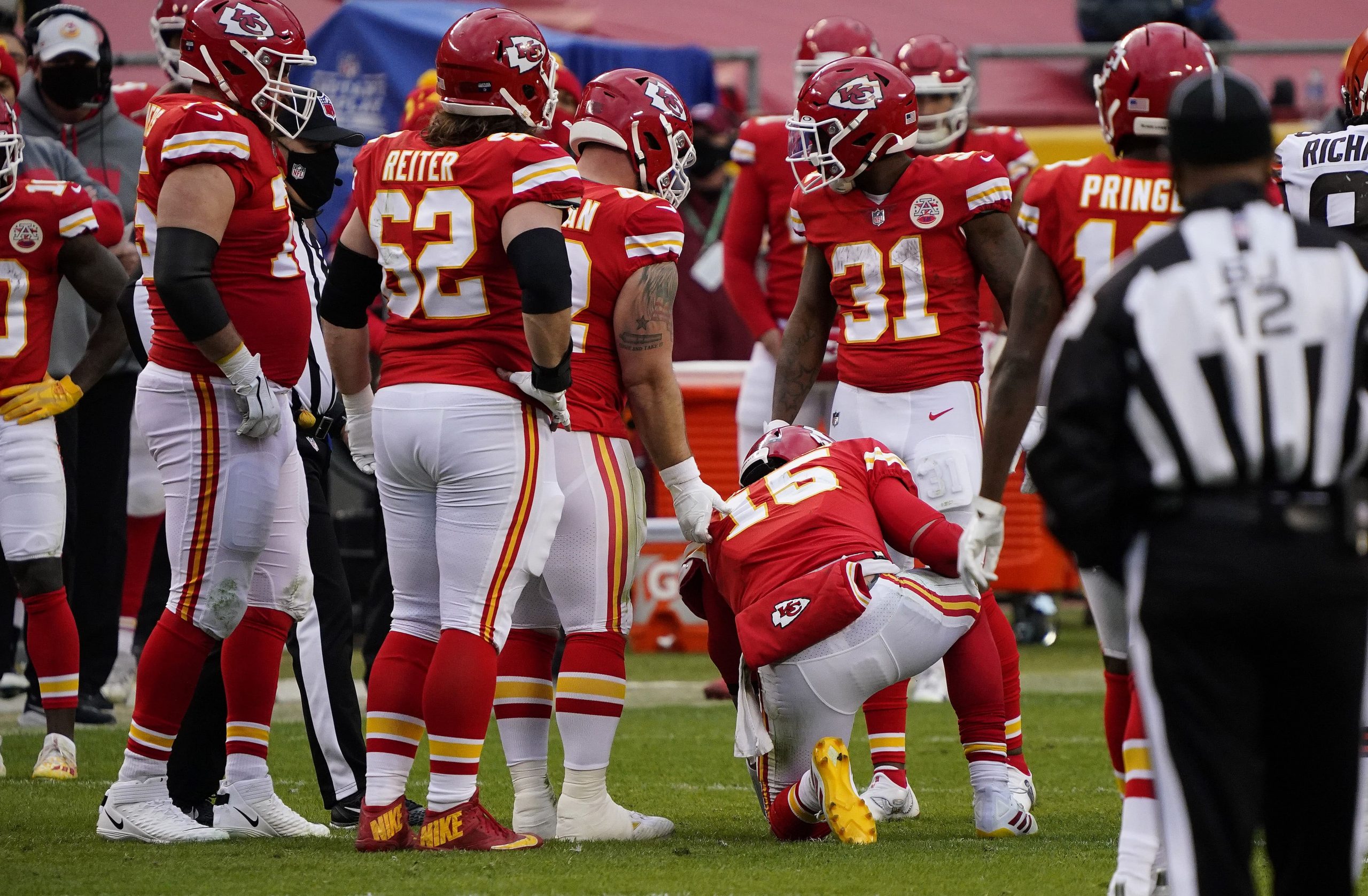 Can the Kansas City Chiefs win the AFC title without Patrick Mahomes?
It's a simple question. It's also a question the Chiefs don't want to have to answer.
They may not have to answer it. There is a chance that Mahomes suits up for Sunday's AFC Championship game against the Buffalo Bills; some would say there is even a good chance. Mahomes is currently in the NFL's concussion protocol after being knocked out of last weekend's 22-17 divisional-round win over Cleveland. The 2018 NFL MVP and Super Bowl LIV MVP is expected to participate in a light practice on Wednesday, although his status probably won't become clear until later in the week.
Is Henne-thing really possible even without Mahomes?
The prevailing sentiment is that Mahomes will play this weekend. After all, Kansas City is currently favored—albeit by less than a field goal. If the Chiefs' star quarterback was not expected to play or if he ends up being ruled out, you can be sure the Bills would be favored.
That's not to say the Chiefs wouldn't have a chance. Although this team is great because of Mahomes, it can still be very good without him. Almost any backup quarterback in the NFL can manage a game when he has weapons around him like Tyreek Hill and Travis Kelce, not to mention the likes of Mecole Hardman, Darrel Williams, and Le'Veon Bell. Chad Henne's job would simply be to limit mistakes while putting the ball in the hands of those aforementioned teammates. After replacing Mahomes against the Browns, Henne mostly succeeded in that effort. Yes, he threw one terrible interception; but he also made a crucial third-down run to set up a makeable fourth down, which he converted on a quick-out to Hill that allowed Kansas City to run out the clock.
#HenneThingIsPossible pic.twitter.com/2TkkWiyf0p

— Patrick Mahomes II (@PatrickMahomes) January 17, 2021

Even more importantly, the Chiefs' defense is no slouch. In meaningful games (not including Week 17 against the Chargers when starters were being rested), Kansas City has not allowed 30 points since Week 11. Atlanta managed only 14 in the penultimate contest of the regular season and an in-form Cleveland offense posted just 17 points on a meager 5.1 yards per play. If the home team's defensive unit maintains that same standard, it can contain Josh Allen enough to help Henne lead the way to a relatively low-scoring victory.
If Mahomes does play, are the Bills doomed?
Keep in mind that the Bills scored only 17 points in the regular-season head-to-head showdown (a 26-17 K.C. victory in Week 6). They will have to put up more than that on Sunday—regardless of if Mahomes plays or not.
If Mahomes is on the field, it's just hard to see a path to success for the visitors. Their obvious game-plan would be to keep the clock moving and keep Mahomes off the field. Unfortunately for the Bills, their offense is entirely one-dimensional. They handed the ball off to running backs only 10 times in the wild-card round against Indianapolis, and seven of those carries went to Zack Moss—who is now out for the season with an ankle injury. Against Baltimore last week, they ran 39 pass plays and kept the ball on the ground only 16 times. That kind of imbalance isn't going to fool an improving Kansas City defense, nor is it going to limit Mahomes' possessions.
Basically the Bills need Mahomes to not play more than the Chiefs need him to play. His status won't automatically determine Sunday's outcome, but it will make one team or the other a clear favorite.
Free NFL Playoffs Conference Championship Picks and Predictions
Be sure to check out our full-game previews for every matchup this weekend:
Pickswise is the home of free Super Bowl Predictions. Our expert handicappers break down all things Super Bowl, including our best free Prop Bets and our Super Bowl Parlays.