NFL playoffs betting – Super Bowl MVP Prop Bets
How To Bet On The Super Bowl MVP Award
Even before the matchup for Super Bowl LV was determined on Sunday night, you could go ahead place bets on the MVP of the biggest game in American sports. Now that that the Feb. 7 festivities in Tampa, Fla. are confirmed to feature the Tampa Bay Buccaneers and Kansas City Chiefs, the odds have been updated. Chiefs quarterback Patrick Mahomes, who is the reigning Super Bowl MVP, was already the favorite heading into the conference championships. Mahomes obviously kept that status after the Chiefs beat the Buffalo Bills 38-24 for the AFC title, but his odds have soared from +300 to +110. Mahomes and Tom Brady (a +250 second choice) will be popular picks, but you can go all the way down to guys like Tampa Bay tight end Rob Gronkowski (+5000) and Kansas City kicker Harrison Butker (+10000).
In addition to being familiar with the teams and players still participating in the 2020-21 Super Bowl, it is also important to recognize the history of the Super Bowl MVP award before making a wager.
Super Bowl MVP Previous Winners & Trends
Already the record-holder with four Super Bowl MVPs, Brady is in the running for a fifth. Mahomes, who recovered from a concussion to play like his normal self against Buffalo, is favored to win a second in succession. Obviously quarterbacks like Brady and Mahomes have a borderline monopoly on this award. In 54 years of the Super Bowl, a QB has been MVP on 30 occasions. No other position has won it more than seven times (both running back and wide receiver have seven). Ten defensive players have been most valuable, while Desmond Howard (Super Bowl XXXI at the end of the 1996 season) is the only special teams player to earn the recognition.
Although quarterbacks are clearly favored (especially this year given the star power under center for the two participating teams), they are not a slam dunk. In three of the past seven seasons, a different position has been Super Bowl MVP (Seattle linebacker Malcolm Smith in the 2013 season, Denver linebacker Von Miller in 2015, and New England receiver Julian Edelman in 2018).
Below is a list of the past 10 Super Bowl MVPs, and their odds at the time:
2020 Patrick Mahomes (+115)
2019 Julian Edelman (+2000)
2018 Nick Foles (+325)
2017 Tom Brady (+150)
2016 Von Miller (+2200)
2015 Tom Brady (+160)
2014 Malcolm Smith (+2000)
2013 Joe Flacco (+250)
2012 Eli Manning (+210)
2011 Aaron Rodgers (+175)
Current Super Bowl MVP Prop Bet Odds
The favorites
Patrick Mahomes (+110) – Mahomes was the MVP of last year's Super Bowl and he is favored to go back-to-back. It's obvious why his odds have soared, too. Mahomes missed the fourth quarter of Kansas City's 22-7 divisional-round win over Cleveland and for a while his status for the AFC Championship was in question. Well, there are no concerns about Mahomes now. The 2018 NFL MVP completed 25 of 38 passes for 325 yards with three touchdowns and no interceptions against the Bills.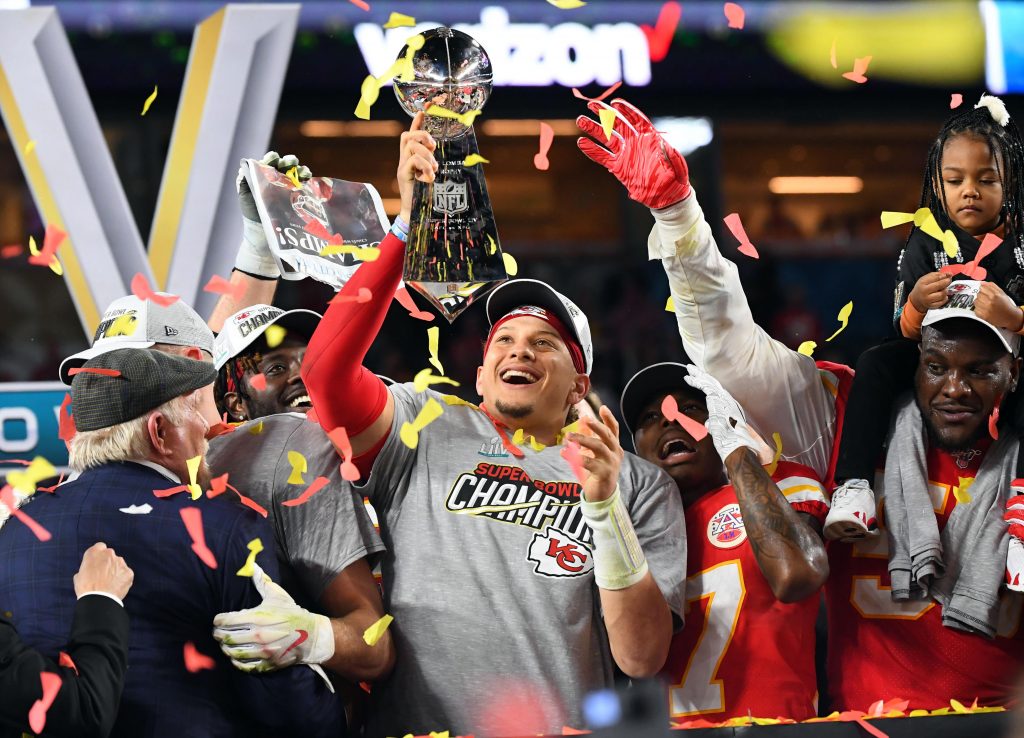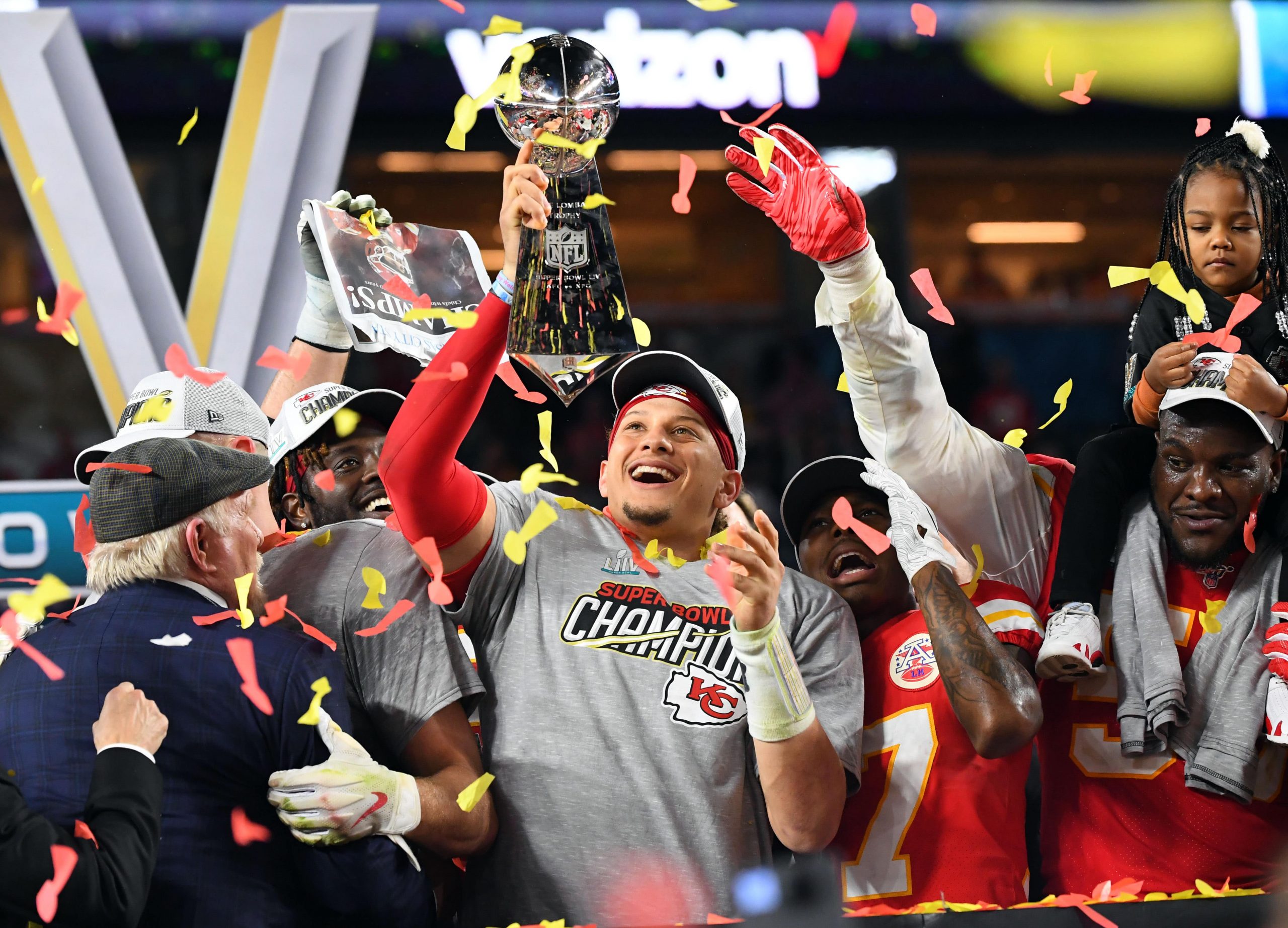 Tom Brady (+250) – Brady was +625 going into the NFC Championship, in which the Bucs were +3 underdogs at Green Bay. They were also +3 underdogs at New Orleans and now they are +3 underdogs against Kansas City. Are people not understanding the risks of betting against Brady in the playoffs? If Tampa Bay does triumph as the first team ever to play in a Super Bowl in its home stadium, Brady obviously has a great chance. He has been MVP in four of his six Super Bowl victories. Nobody other than Mahomes and Brady has better than +900 odds (Kansas City receiver Tyreek Hill and tight end Travis Kelce are tied for third).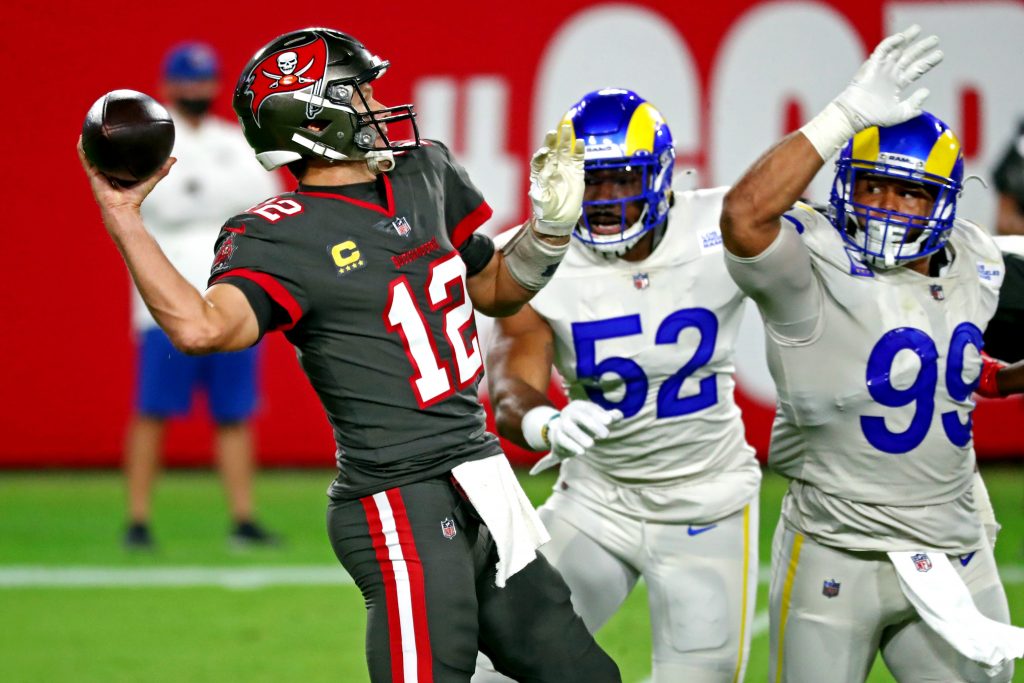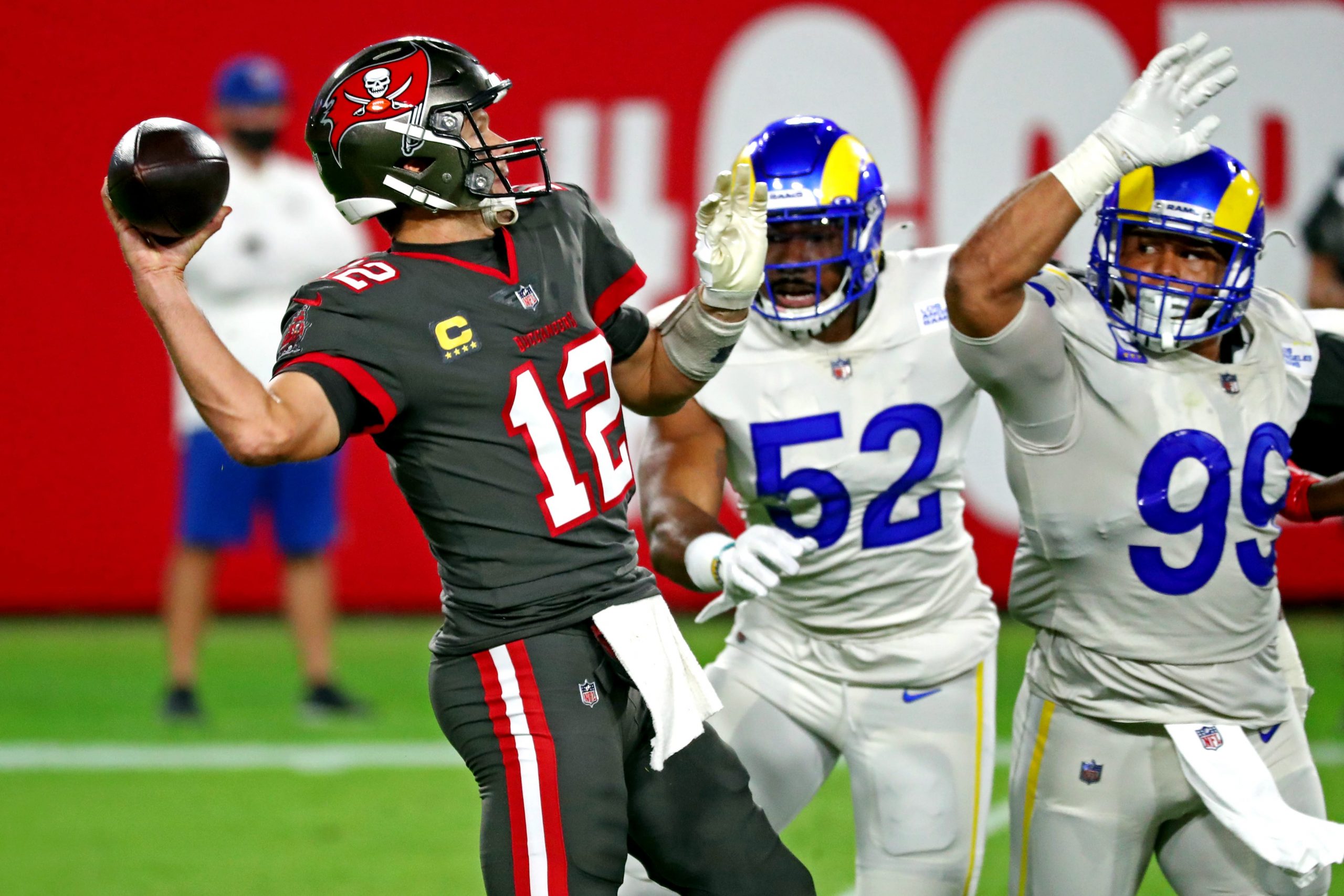 Best bets
Prediction: Patrick Mahomes (+110) – The Chiefs are -132 on the money line to lift the Lombardi Trophy. Mahomes at +110 is arguably better bet, since he is very likely to be MVP if his team gets the job done. The former Texas Tech standout fared well in his first Super Bowl appearance, a 31-20 come-from-behind win over San Francisco last February. He made up for two interceptions by throwing two touchdown passes and rushing for a third score. That experience can only help.
Best value: Travis Kelce (+900) – For various reasons, a quarterback is likely to win this award on Feb. 7. There is no denying that. But at +900, Kelce is intriguing. He has scored in six consecutive contests, including twice in the AFC Championship, giving him 14 touchdowns on the season (playoffs included). Through two postseason games, Kelce has caught 21 of 26 targets for 227 yards and three TDs. It is also worth noting that Tampa Bay surrendered the 10th-most fantasy points to tight ends during the regular season (per DraftKings).
Possible longshot: Leonard Fournette (+2500) – Brady was good enough in the NFC Championship, but he wasn't great. The Bucs somehow overcame three interceptions to pull off a minor upset. If they want to beat Mahomes and the Chiefs, their best defense may be to control the clock and keep Kansas City's offense off the field. Fournette, who had an incredible 20-yard touchdown run against Green Bay, will be crucial in that effort. The former LSU star has found the endzone in each of the first three playoff outings. It would not be shocking to see the 43-year-old Brady simply manage the game and let Fournette run wild.
Free NFL Super Bowl LV Prop Bet Picks and Predictions
Want more Super Bowl novelty props picks and predictions? Be sure to check the rest of our previews to make sure you're as informed as possible before making your bets on the big game!
Pickswise is the home of Super Bowl Predictions. Check out our free Super Bowl Prop Bets ahead of the big game.