NFL playoffs futures: Who will win the NFC?
Unlike in the AFC, where the Kansas City Chiefs are -115 favorites, no one in the NFC is favored against the entire rest of the field. The Green Bay Packers own the No. 1 seed and home-field advantage throughout the playoffs, making them obvious favorites (+140, to be exact). However, the New Orleans Saints, Tampa Bay Buccaneers, and Seattle Seahawks are hot on their tails.
We've also broken down the AFC side of things with a couple of best bets, which you can read about here.
NFC Championship Odds
Let's take a look at the NFC odds and best bets in advance of this weekend's wild-card action.
Green Bay Packers +140
New Orleans Saints +275
Tampa Bay Buccaneers +400
Seattle Seahawks +600
Los Angeles Rams +1300
Chicago Bears +4000
Washington Football Team +4000
Obviously the Packers are favored to take care of business in the NFC and punch their ticket to Super Bowl LV in Tampa. The importance of a first-round bye cannot be underestimated, and Aaron Rodgers is overwhelmingly favored to win NFL MVP (-2000). Of course, it's not like Rodgers is the only superstar quarterback in the conference. Drew Brees of the Saints, Tom Brady of the Bucs, and Russell Wilson of the Seahawks are all more than capable of going on a postseason run.
Prediction
Getting Green Bay at well over plus money is probably too good to pass up. There is only one first-round bye in each conference this year and the Packers have it. Teams like New Orleans, Tampa Bay, and Seattle all have to toil away this coming weekend. And even though there is no significant fanbase to speak of these days, no opponent is going to be particularly fond of playing a postseason road game at Lambeau Field. Rodgers is in rare form right now — even by his lofty standards. Over the past six weeks, he has thrown 19 touchdown passes compared to only one interception. Aaron Jones has the ground game in fine form, as well, making Green Bay's offense almost impossible stop. Playing at home in January, I just can't see myself betting against the Pack.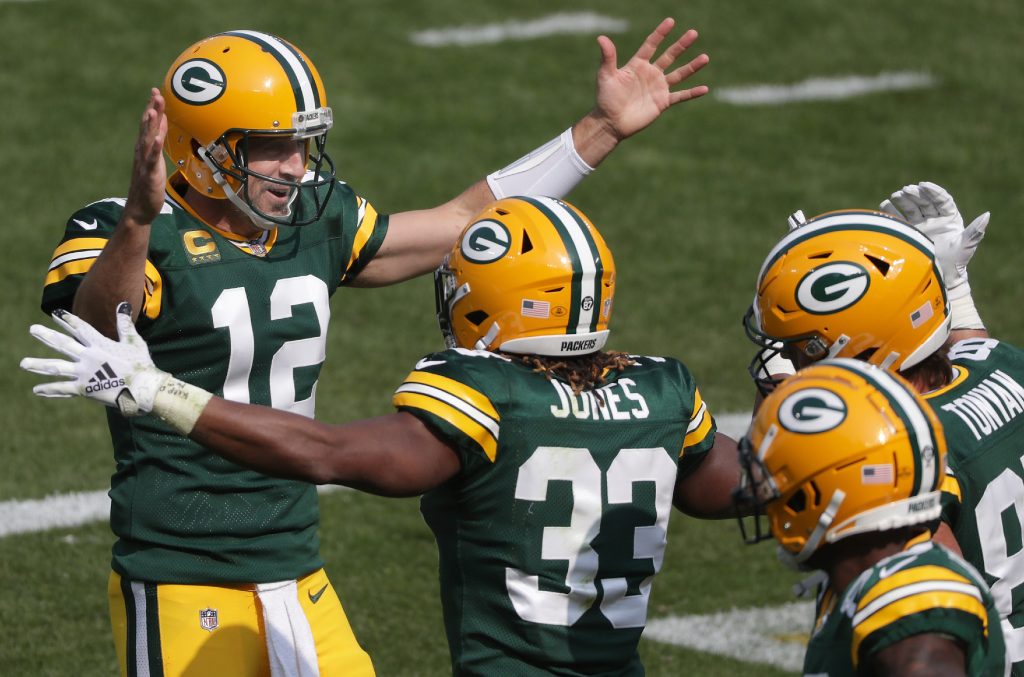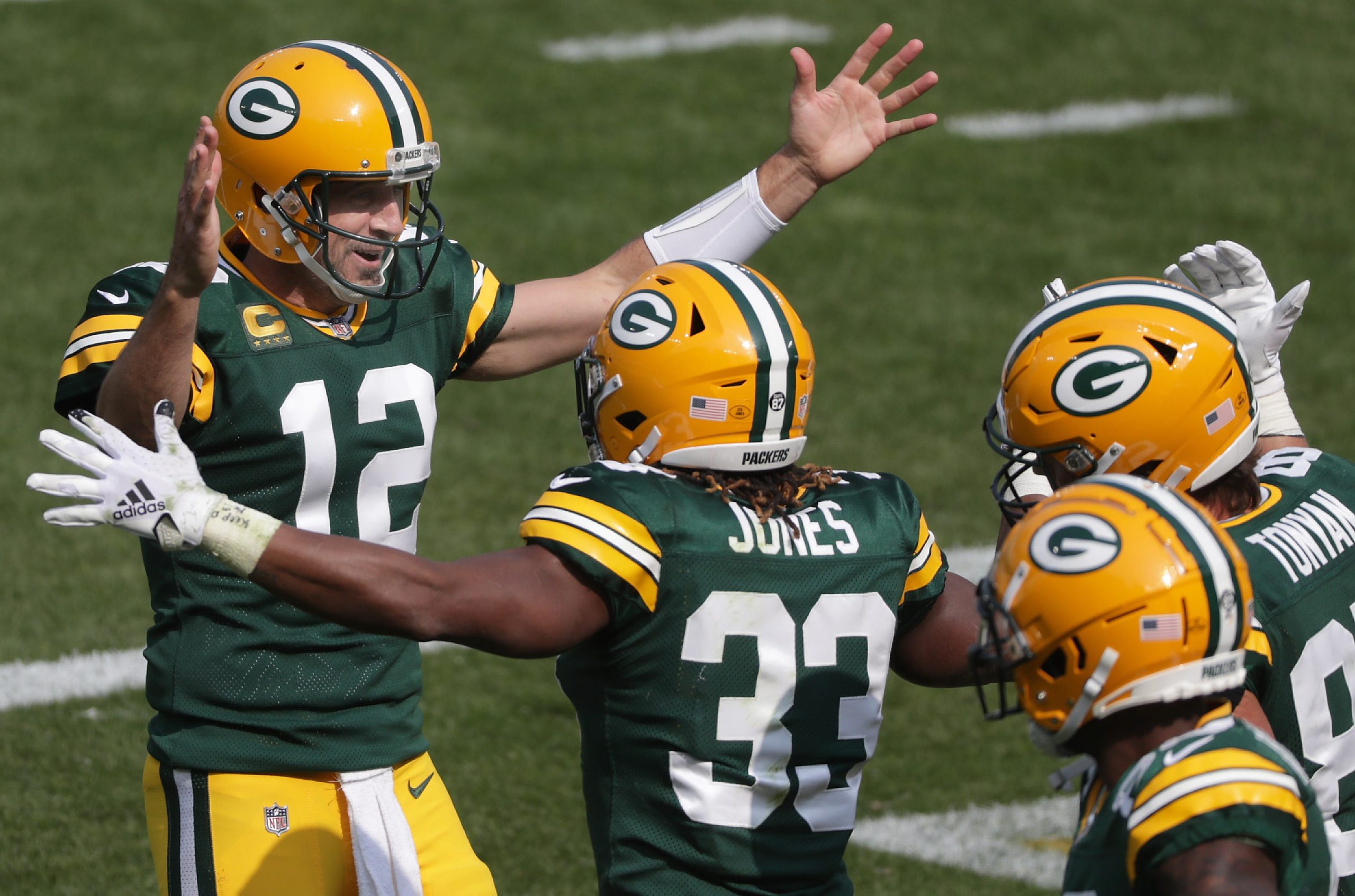 The rest of the field
New Orleans Saints (+275) –Brees probably isn't quite 100 percent yet following his comeback from broken ribs and a punctured lung; Michael Thomas has been banged up basically the entire season; Alvin Kamara is dealing with COVID-19 issues. New Orleans is too big of a question mark going into the playoffs.
Tampa Bay Buccaneers (+400) – Now these are some far more intriguing odds than what we are looking at with the Saints. Brady is a six-time Super Bowl-winning quarterback and he has all the tools around him to produce another one — namely offensive weapons such as Mike Evans and Chris Godwin plus a dominant run defense. Tampa Bay at +400 is a bet I'm willing to make.
Seattle Seahawks (+600) – It is true that Seattle's defense improved over the second half of the season… but that's not saying a lot. There is no way I am betting on a team with one of the worst defenses in the league that has to go up against the Rams right off the bat, probably the Saints in round two, and most likely the Packers in the NFC Championship. No thanks!
Los Angeles Rams (+1300) – For all of their recent issues, I actually think the Rams have some of the best value in the NFC — just not to the same extent as the Packers and Bucs. Aaron Donald is arguably the best defensive player in football and L.A. also features Jalen Ramsey at cornerback. Jared Goff still has a lot to prove, but if he can just be serviceable in the playoffs then the Rams will have a chance.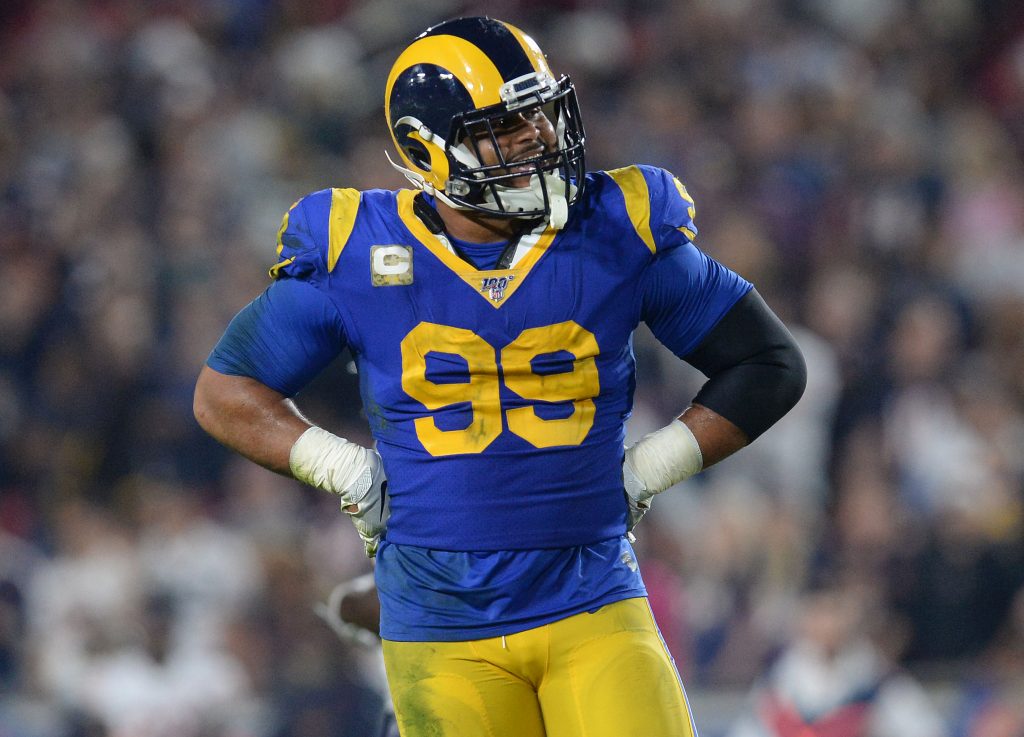 Chicago Bears (+4000) – In the AFC we have the Miami Dolphins being left out of the party at 10-6. In the NFC, the Bears are in it at 8-8 and the Football Team qualified at 7-9. Chicago somehow managed to win three of its last four games on the heels of a six-game losing streak, but keep in mind those victories came against Houston, Minnesota, and Jacksonville. It's probably one and done for the Bears.
Washington Football Team (+4000) – Congratulations to the Football Team for making the playoffs, I guess. Of course, they only did it because they play in the NFC East and even then they needed a push from Philadelphia to get across the finish line. There is basically no way Washington wins the NFC, and it probably won't even be particularly competitive with Tampa Bay in round one.
Be sure to check out our picks on the side and total for every NFL playoffs Wild Card Weekend game by heading over to our NFL Picks page.
Pickswise is the home of free NFL picks. Check out the latest NFL props and NFL parlays as well as expert underdog predictions and computer picks.