NFL Week 11 anytime touchdown scorer predictions and prop bets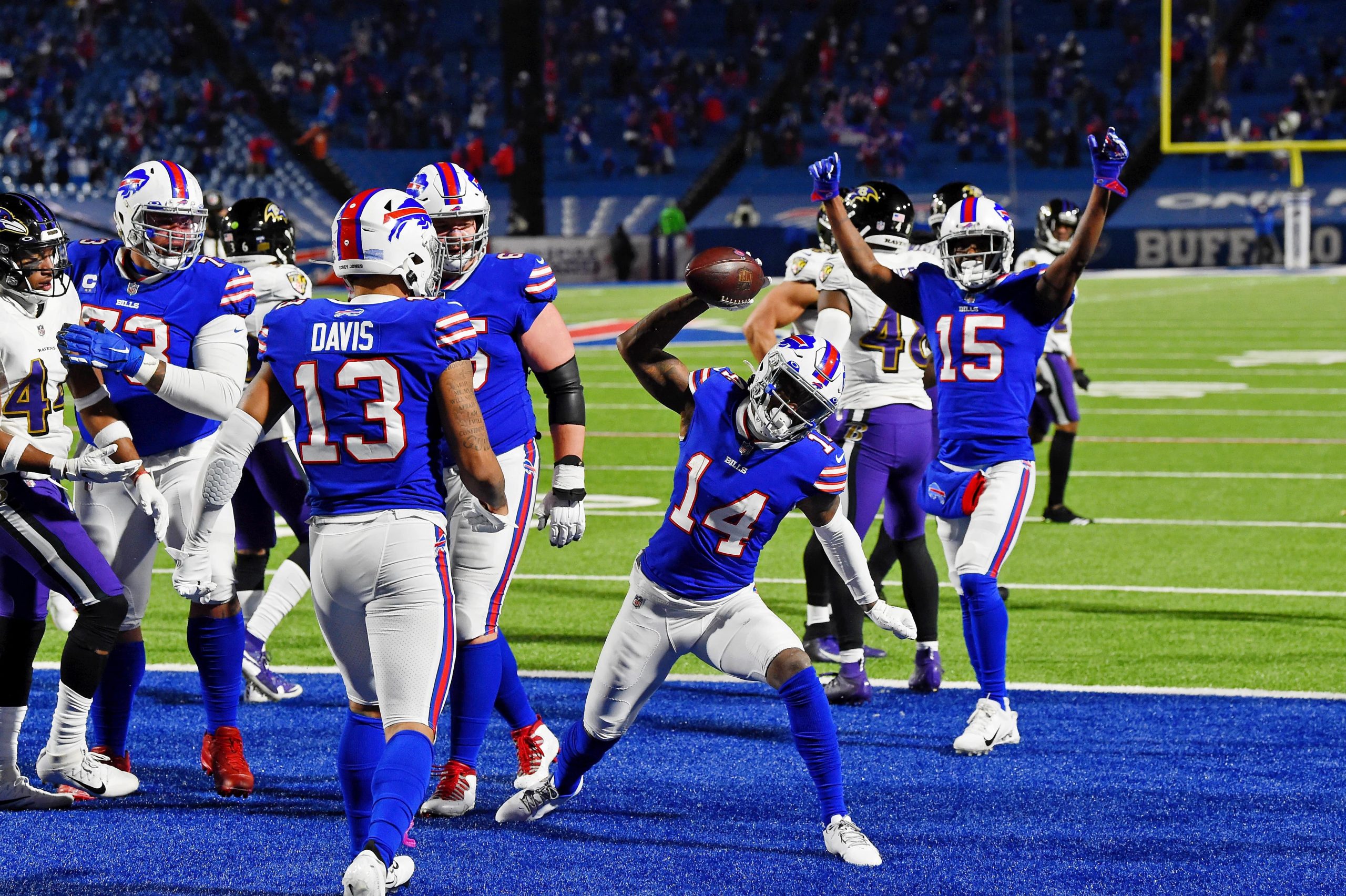 If you had anyone on the Atlanta Falcons as an anytime touchdown scorer on Thursday Night Football…well…you lost. Let's hope the rest of Week 11 in the NFL is a lot more entertaining than Atlanta's 25-0 loss to the New England Patriots. I don't think that's too much to ask even though the weekly slate is by no means the most intriguing one on the 2021 schedule.
Whatever the case, why not spice up the action with some touchdown scorer bets? Here are four of the best such plays in Week 11.
Favored to score – Dalvin Cook, RB, Minnesota Vikings (-125)
I rolled with Cook at the same price last week and he delivered with a touchdown during a 27-20 victory over the Los Angeles Chargers. Over his past 6 games, the former Florida State standout has churned out at least 94 yards on 4 occasions, including yardage outputs of 110, 131, and 140. Obviously we care more about his TD-scoring abilities this week, and those are also favorable. The Green Bay Packers are third in the NFL against the pass while ranking in the middle of the pack in terms of rushing yards and rushing touchdowns allowed. Minnesota will likely have to do its damage on the ground, which Cook has been known to do in this NFC North rivalry matchup. In 2 games against Green Bay last year, he amassed 213 rushing yards and a ridiculous 6 total touchdowns.
Slight underdog – Stefon Diggs, WR, Buffalo Bills (+125)
I'm not sure how we are still getting Diggs at plus money to find the end zone, especially when he is facing the Indianapolis Colts. Indy is No. 1 in the league in fewest rushing touchdowns allowed (4) and dead last in most passing touchdowns allowed (23). It stands to reason that Josh Allen and company will be taking to the air on Sunday. Diggs has scored 4 TDs this year and 3 have come in the past 4 outings.
Bigger underdog – Myles Gaskin, RB, Miami Dolphins (+150)
Speaking of favorable matchups, Gaskin certainly has a great one on his hands. Miami is going up against the New York Jets, who have surrendered the most rushing touchdowns in the NFL by a country mile at 19 (nobody else has given up more than 15 and third-to-last stands at 12). Gaskin has scored 4 TDs in 2021 and all have come in the last 6 games. There is no reason why she shouldn't keep the momentum rolling at the Jets' expense.
Longshot – Pat Freiermuth, TE, Pittsburgh Steelers (+275)
The Los Angeles Chargers have allowed the fourth-most fantasy points to tight ends this season. In other words, Freiermuth will be licking his chops for this battle between AFC playoff contenders. The rookie out of Penn State has caught fire over the last 4 weeks, scoring 3 times during this stretch while catching 21 of 29 targets.
Anytime Touchdown Scorer FAQs
What does "anytime touchdown scorer" mean?
Anytime touchdown scorer is a popular player prop bet that NFL bettors can wager on throughout the season. But what is it, and how do you win?
As the name suggests, placing a wager on the anytime touchdown scorer market is when you tip a particular player to score a touchdown during a game. This can be a rushing or receiving touchdown for an offensive player, or you can wager on a team's defense/special teams to score a touchdown by interception return and fumble return or kickoff and punt returns.
If your player or defense scores a touchdown, you win! The odds will differ from player-to-player depending on the sportsbooks' calculated probability of that player scoring.
Does anytime touchdown scorer include passing touchdowns?
Not for a quarterback, no. A player must get into the endzone, himself, in order to qualify as an anytime touchdown scorer. If a quarterback throws a touchdown pass, only the player who caught it counts as the scorer. If Tom Brady throws a touchdown pass to Rob Gronkowski, wagers placed on Gronkowski as an anytime touchdown scorer will cash. However, those placed on Brady as an anytime touchdown scorer will not. See below for more on what the anytime touchdown scorer market means for quarterbacks.
What does anytime touchdown scorer mean for a QB?
For a wager on a QB to be an anytime touchdown scorer to cash, he must follow the same rules as a running back, tight end, or receiver. He must get into the endzone himself, either as a runner or a pass-catcher.
In the age of the mobile quarterback, QBs such as Allen, Lamar Jackson, Patrick Mahomes, and Kyler Murray are often seen rushing in for a touchdown on any given Sunday. And don't forget the occasional Philly Special, either. QBs can sometimes catch passes for TDs, too.
Pickswise is the home of free NFL Predictions  and NFL Odds. Check out the latest NFL Prop Bets and NFL Parlays as well as expert NFL Underdog Picks and NFL Computer Picks.