NFL Week 12 reaction: Belichick, Brady, and Rodgers are rolling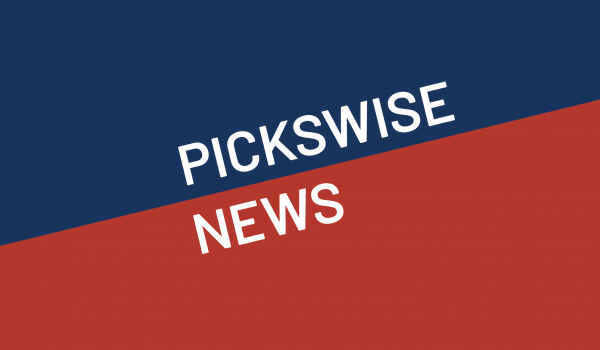 After two of three NFL games on Thanksgiving came down to the final play, not a single contest on Sunday was decided by fewer than 6 points. By the lofty standards of normal Red Zone craziness, the Week 12 Sunday afternoon action on the greatest channel in television was relatively tame.
That's to say there was a complete lack of entertainment. Leonard Fournette ran wild as the Buccaneers beat the Colts in a game that featured 69 total points, the Packers and Rams combined for 64 points during a crucial victory for Green Bay, and the Bengals came close to exceeding the over/under of 45 by themselves in a 41-10 rout of the Steelers.
It's time to recap what happened and break down what it means moving forward.
Patriots surge to +450 in AFC
Only the Bengals and Bucs scored more points than the Patriots in the afternoon time slot. New England (8-4) took care of Tennessee (8-4) by a 36-13 margin in what could end up being a massively important result for AFC playoff positioning. While the Pats often get the job done with defense, they were dominant on both sides of the ball in this one. Mac Jones completed 23 of 32 passes for 310 yards with 2 touchdowns and no interceptions.
Following a 2-4 start, Jones and company are now on a 6-game winning streak and have suddenly put themselves in not only AFC East contention but also in the mix for the No. 1 seed in the conference. The Patriots have surged to +450 to win the AFC (the Chiefs are +300 favorites) and +115 to win the division (the Bills are -140). I'm not sure if I want to buy high on them in the conference picture, but plus money in the East sure is enticing.
Brady and Rodgers on collision course for rematch?
A Tom Brady vs Bill Belichick Super Bowl continues to seem more and more like a real possibility. It would be a rematch of a Week 4 showdown, won by Brady 19-17 on the road over his former team. But before that potentially happens a couple of months from now in Los Angeles, there could be a Brady vs Aaron Rodgers rematch in the NFC Championship.
Both the Bucs (8-3) and Packers (9-3) are in stellar form. Brady's bunch is on a 2-game winning streak in which it has put up 68 points. Keep in mind this is right around the time Tampa Bay got rolling last year, and it never lost another game en route to a Super Bowl triumph. Green Bay is 9-2 in its last 11 outings and its 2 losses during this stretch have come by a total of 9 points. Rodgers has thrown for 692 yards and 6 TDs without getting picked off in the last 2 weeks.
Sure, Rodgers has upset a few folks with various off-the-field shenanigans in 2021, but who wouldn't want to see him get a shot at avenging last season's heartbreaking loss to Brady and the Bucs?
Mile High mercury
Who is the most mercurial team in the NFL? It could be the Cowboys. But it could be the that recently destroyed the Cowboys 30-16 in Dallas. After the Broncos blew out the Boys, they were humiliated 30-13 at home by Philadelphia one week later. In their next game, the Broncos cruised past the AFC West rival Chargers 28-13 on Sunday.
This team doesn't have a high enough ceiling to seriously contend, but it's time to put some respect on the Broncos' name. Teddy Bridgewater has gone 4 games without throwing an interception, Melvin Gordon III and Javonte Williams are a formidable 1-2 punch in the backfield, Denver is a top 10 passing defense, and it has given up the fewest rushing TDs in the league (6, tied with New England).
I didn't think I would be interested in a Broncos vs Chiefs game this late in the season, but here we are. I'll be glued to the television for Sunday Night Football next weekend.
Pickswise is the home of free NFL Predictions  and NFL Odds. Check out the latest NFL Prop Bets and NFL Parlays as well as expert NFL Underdog Picks and NFL Computer Picks.