NFL Week 12 same game parlay (+1068): Tennessee Titans vs New England Patriots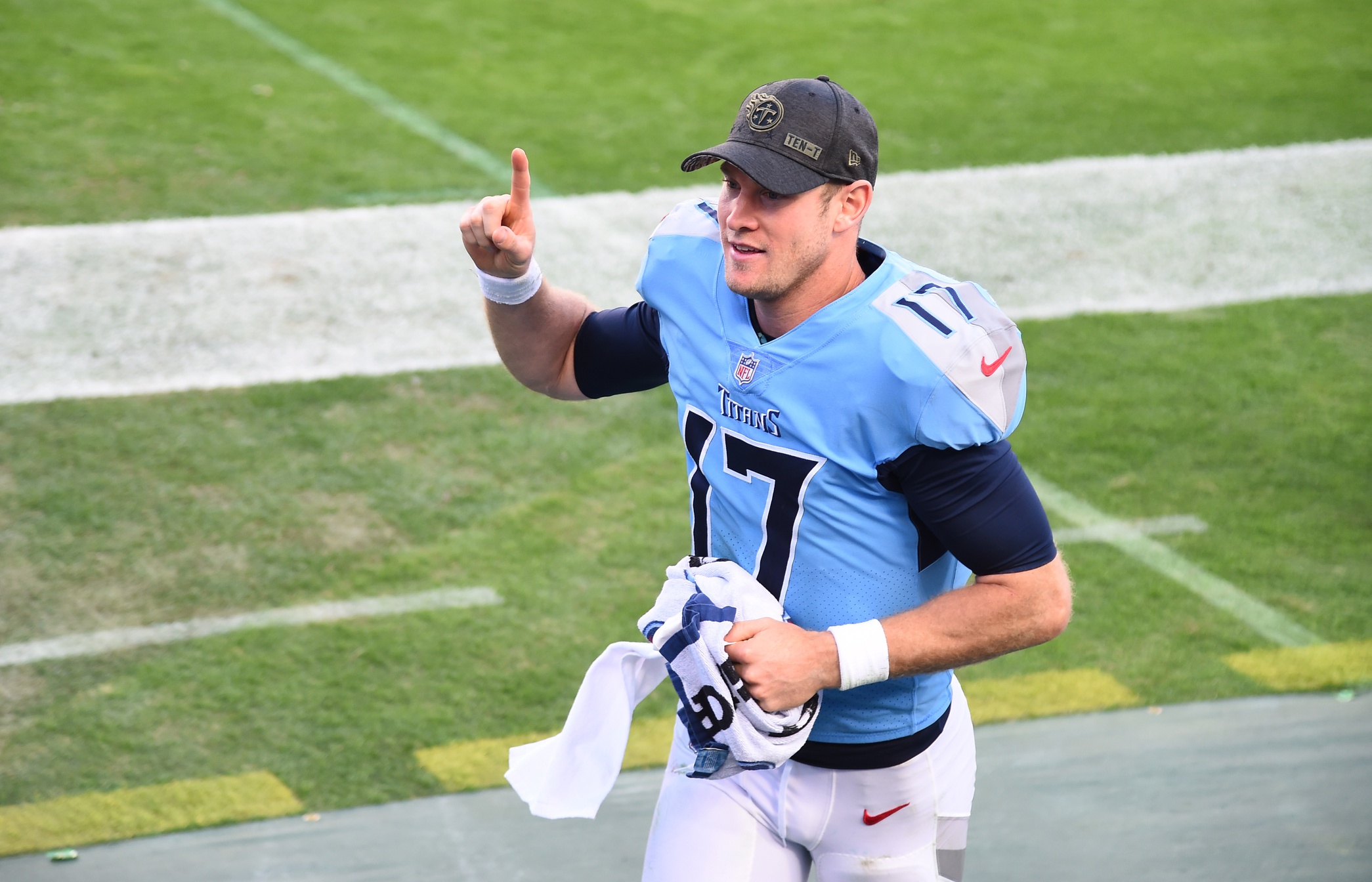 One of the best Week 12 games is this battle between two teams at the top of the AFC standings, as the New England Patriots host the Tennessee Titans. What better way to make this game even more exciting than by betting a same game parlay? I just hit one on Sunday for Cardinals/Seahawks at 14/1 and also hit one for the Falcons/Saints game in Week 9 at 13/1, so let's do it again!
In addition to those SGPs I also just hit the Week 11 mega parlay at +1762, so I'm feeling it right now when it comes to big money parlays.
Here we go:
Tennessee Titans -6.5 alternate spread (+500)
Under 43.5 (-115)
We have a simple 2-leg same game parlay which pays out at north of 10/1 with FanDuel Sportsbook. Let's break it down:
Tennessee Titans -6.5 alternate spread (+500)
To start this same game parlay we havet the Titans on an alt spread. I've been a skeptic of this Titans team, but 5/1 on this is too good to pass up. I'm just not completely sold that the Patriots are one of the best teams in the league. New England has played a soft schedule, just look at who their seven wins have come against. They have beaten the Jets twice, the Texans, Chargers, Panthers, Browns, and Falcons. It took a miraculous comeback just to beat Houston by three points. When they faced the Panthers Sam Darnold was in the middle of his implosion, and when they beat the Browns Baker Mayfield had already crumbled due to injuries.
Tennessee just lost an embarrassing game to the Texans, but right before that their defense had been good enough to pick up wins over the Rams and Saints. Mac Jones will be facing his toughest test in quite some time here, and I think the Titans could surprise some people.
Under 43.5 (-115)
I think this correlates nicely with the first leg of our same game parlay. If the Titans are winning this game, it's going to be on the back of their defense. Tennessee's defense has been one of the league's most pleasant surprises and has completely dominated quarterbacks like Patrick Mahomes and Matthew Stafford in recent weeks. The Pats' offense could be in for a rude awakening. The last time these two teams played, Mike Vrabel had an excellent defensive game-plan for Tom Brady and New England's offense struggled mightily.
On the flip side, the Titans' offense has been pretty anemic recently, and they'll be without both Julio Jones and AJ Brown here. Jeffery Simmons is wrecking interior offensive lines, and Harold Landry is getting tons of pressure off the edge. All we need for this same game parlay to hit is one bad game from Jones, and he's a rookie going up against a tough defense. I certainly like our chances of getting that at 10/1.
What is a Same Game Parlay?
Check out our guide on what is a same game parlay and where can I bet it?