NFL Week 14 same game parlay (+2401 odds): Jacksonville Jaguars vs Tennessee Titans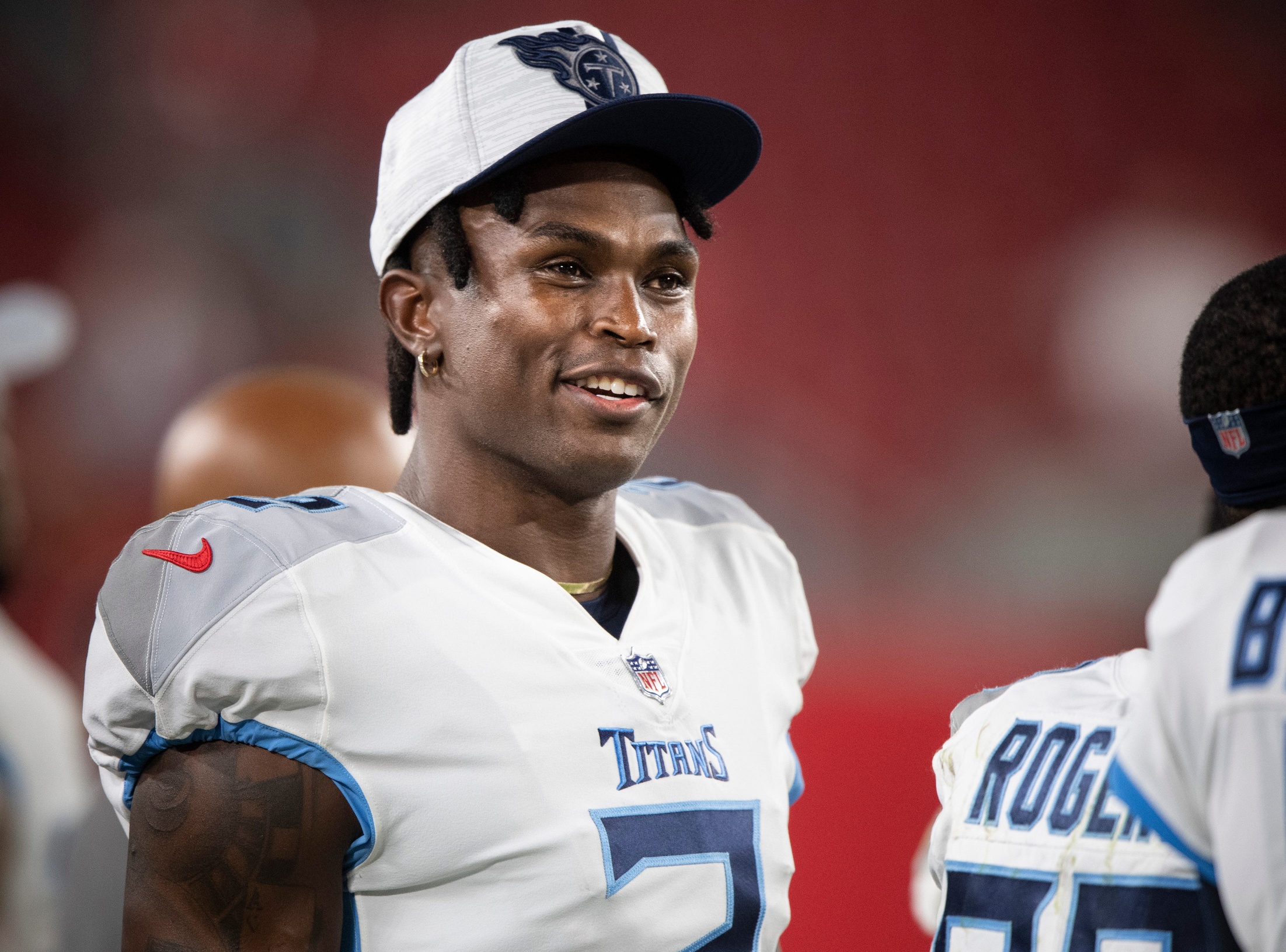 The 2021 NFL season has been epic and the Week 13 slate was a ton of fun. As we turn our attention to Week 14, we've got an interesting AFC South divisional showdown here as the Tennessee Titans host the Jacksonville Jaguars. What better way to make this rivalry game even more exciting than by betting a same game parlay? I just hit our mega parlay for Week 13 on Sunday at +1255, and I also just hit the Week 11 mega parlay at +1762, so I'm feeling it right now when it comes to big money parlays.
Here we go:
Jacksonville Jaguars -6.5 alt. spread (+650)
Trevor Lawrence 250+ alt. passing yards (+194)
We have a 2-leg same game parlay which pays out at almost 25/1 with FanDuel Sportsbook. Let's break it down:
Jacksonville Jaguars -6.5 alt. spread (+650)
To start this same game parlay we've got the Jaguars on an alternate spread at 6/1. This parlay follows a very similar formula to the one I put together for Seahawks vs Texans this week. The Titans' offense is extremely banged up and ineffective right now, which gives them a low floor and low ceiling. As such, they're the perfect team to target for big money-line upsets. Remember just a couple weeks ago when they were double-digit favorites against the Texans and lost outright by nine? I think we could see something similar today.
The Titans just got dominated by the Patriots their last time out, and are still without AJ Brown and Derrick Henry even if they do get Julio Jones back. Jacksonville actually played pretty well when these teams first played, and the final score in that game was very misleading. The Jags actually significantly outgained the Titans there and had over 450 yards of total offense.
Be sure to check out our full game preview for Jacksonville Jaguars vs Tennessee Titans
Trevor Lawrence 250+ alt. passing yards (+194)
This concludes our simple two-leg same game parlay. And I like the correlation between both of these plays. If the Jaguars are winning this game by a touchdown or more, it means Lawrence had a coming-out party. The Titans are weak at cornerback, and Lawrence had arguably his best game as a pro when these teams first met. In that first meeting, Lawrence had 273 yards and averaged 8.3 yards per attempt. Tennessee just got carved up by Mac Jones in their last game, letting him average 9.7 yards per attempt and throw for 310 yards. All we need to cash this same game parlay is one great game from the rookie first overall pick, and we're getting nearly 25/1 against a slumping Titans squad.
What is a Same Game Parlay?
Check out our guide on what is a same game parlay and where can I bet it?