NFL Week 17 Sunday Night Football reaction: Packers answer wins by Bucs and Rams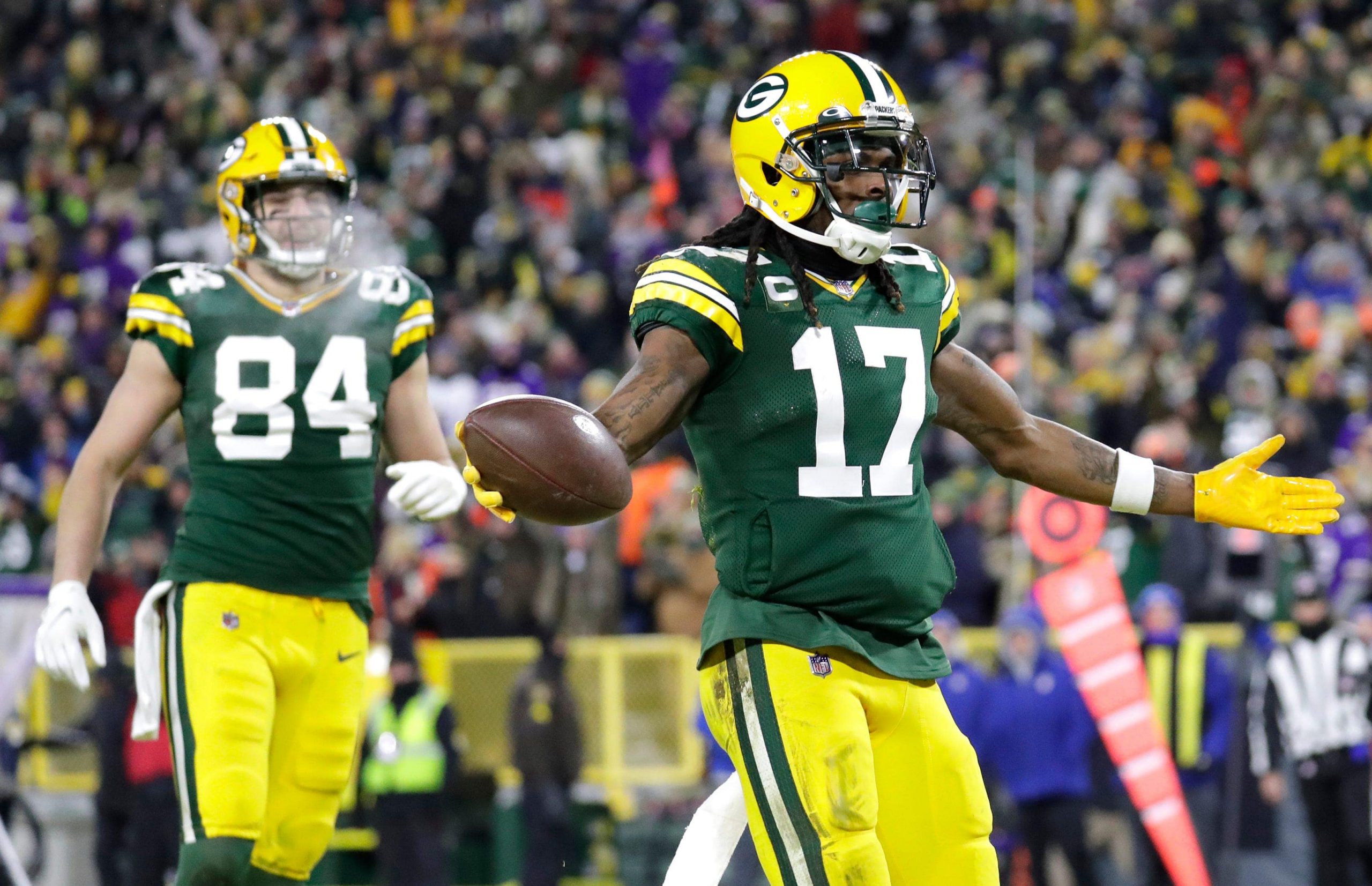 With the Tampa Bay Buccaneers and Los Angeles Rams having already survived thrilling games during the afternoon slate, the pressure was on the Green Bay Packers to answer on Sunday Night Football. Unsurprisingly, they had no trouble doing just that. Green Bay took advantage of friendly playing conditions in the Frozen Tundra against an undermanned opponent, dominating the Minnesota Vikings 37-10 and clinching home-field advantage throughout the NFC playoffs in the process.
Here is a quick breakdown of what went down on Sunday night and what it could mean moving forward.
It's still lonely at the top
There would have been a three-way tie atop of the NFC standings if the Packers had somehow lost. The Bucs and Rams were lurking at 12-4 following their respective wins over the Jets and Ravens. Green Bay had only 3 losses heading into Week 17 and did not come close to taking number 4. Instead, Aaron Rodgers and company jumped on Minnesota early and often en route to their 27-point win that earned them the top seed and a first-round bye.
We didn't really learn anything new about the Packers, as this contest was really over before it started. Look no further than the line movements to indicate as much. Green Bay opened as a -6.5 favorite and that number ballooned by a full touchdown to -13.5 when Vikings quarterback Kirk Cousins was ruled out with Covid-19. Even with the new number, the home team was covering by halftime.
With a meaningless game in Week 18 (ie, rest!), then a bye, and then home-field advantage for the divisional round and the NFC title game, the Packers are well-positioned to reach the Super Bowl. Of course, they were in a similar spot last year and we all saw how that turned out (a loss to Tampa Bay at Lambeau Field in the NFC Championship). Rodgers will once again go into the playoffs as the presumptive NFL MVP, but this time around the Bucs have a lot more issues than they did last season.
The Pack should make it back, but don't be surprised if they have a different opponent.
Vikings eliminated, and deservedly so
Sure you can't really blame the Vikings for losing on Sunday, but for the season as a whole they were masters of their own demise. It's a season that is officially over, too, as Minnesota's 9th loss mathematically eliminates it from playoff contention.
Defensively, this team was never able to stop the run or the pass. The visitors didn't come close to doing either against the Packers. Green Bay churned out 174 yards on the ground — averaging 5.4 yards per attempt — and Rodgers threw for 288 yards and 2 scores. He could have had more of both if he had felt like it.
The only reason why Minnesota is even close to .500 is that at times Dalvin Cook and Justin Jefferson played like superstars this season to make up for other deficiencies. Neither was able to do so on Sunday night. With Cousins out and Sean Mannion in, the Vikings' offense was reduced to being one-dimensional. That's a recipe for disaster in the NFL – even for good teams. Green Bay easily contained both Cook and Jefferson, and as a result this game was never competitive.
Pickswise is the home of free NFL Predictions  and NFL Odds. Check out the latest NFL Prop Bets and NFL Parlays as well as expert NFL Underdog Picks and NFL Computer Picks.