NFL Week 18 contract incentive player props and angles to attack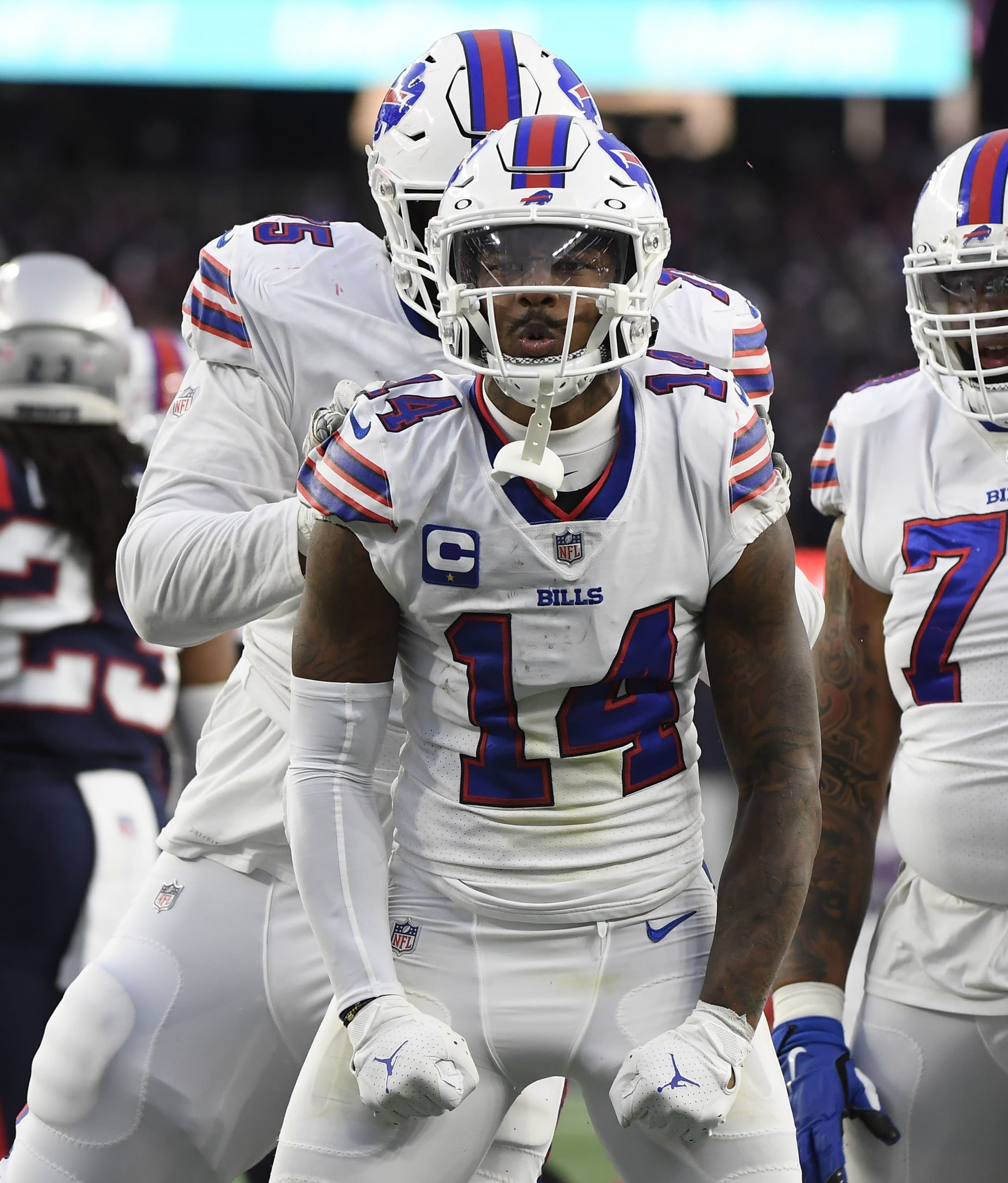 The final week of the NFL regular season is filled with nearly endless amounts of roster uncertainty. Some teams are resting up for the playoffs, others are packing up for the offseason. However, if you dig deeper into the contract incentives for some veteran players, even the ones with seemingly nothing to play for still have the chance to earn some extra dough.
This information was highly actionable last season, which was the first year I dug deep into it. All of the angles I was able to uncover ended up cashing, including a very juicy 2-touchdown prop for Tyler Lockett at +850.
One thing I awarded extra consideration this year was how aware the sportsbooks were of these angles, and if they were baking it into the prop numbers that were released.
"Yes, incentives are one factor considered when setting Week 18 props, as long as they are obtainable," said BetMGM Trader Darren Darby. "Of course, we do not adjust the lines too much unless additional information becomes available."
Are NFL coaches aware of their players' contract incentives? YES, according to @RossTuckerNFL 😳

Watch or listen to the full Week 18 "Pickswise Playbook" episode now ⬇️
Spotify: https://t.co/YlsIcgJNPG
Apple Podcasts: https://t.co/Y0MCINdY0P
YouTube: https://t.co/U0Tq5SypQD pic.twitter.com/WHnbNa2psO

— Pickswise (@Pickswise) January 8, 2022
"End of the day you have to trust your numbers," said TwinSpires Trading Analyst Zachary Lucas. "You're also aware bettors are looking this up and you could get away with inflating a total and still have those players bet the over on what would be a bad number. Limits are quite small in yardage/TD props so the liability is never big outside of the Super Bowl."
I will go through a handful of games with players to watch and explain the incentives involved with each. Most involve money, but some are just career or season milestones. At the bottom of the article, I will list out the bets I have locked in and which numbers I am still searching for.
Kansas City Chiefs at Denver Broncos
Chris Jones needs 1 sack for $1.25 million
Sacks can be tough, as numbers are usually difficult to find, and sometimes don't appear at all. Also, unlike offensive players who can have plays called specifically for them, there's really no rhyme or reason to how sacks manifest themselves during the course of the game.
That being said, this one lines up nicely with a must-win scenario for the Chiefs coupled with a leaky offensive line for the Broncos giving up over two sacks per game.
Jones has been a force in the middle for Kansas City this season and has recorded an average of just under 1 sack per game and three games with multiple sacks.
Be sure to check out our full game preview for Kansas City Chiefs vs Denver Broncos
Indianapolis Colts at Jacksonville Jaguars
Marvin Jones Jr. needs 4 receptions for $500,000
This number is right on Jones' average of 4.1 receptions per game this season, and with the Colts favored by over two touchdowns, game script should dictate the Jags are throwing early and often.
The fact that Jones is under contract with Jacksonville next season and still building a rapport with rookie QB Trevor Lawrence makes this an even more intriguing play, perhaps my favorite of the week.
Be sure to check out our full game preview for Indianapolis Colts vs Jacksonville Jaguars
New York Jets at Buffalo Bills
Stefon Diggs needs 6 rec for $658k and 231 receiving yards for another $685k
This is one of my strongest angles of the week. Diggs has 94 receptions in 16 games this season, which is an average of about 5.8 receptions per game. He draws a Jets secondary that is 31st in passing efficiency this season.
Most shops are pricing Diggs' at 6.5 receptions this week, which I would not recommend betting. Draftkings has a special contract incentive section offering over 5.5 at -150. That's a relatively fair price considering 6.5 is even money to the over.
Be sure to check out our full game preview for New York Jets vs Buffalo Bills
Cincinnati Bengals at Cleveland Browns
Ja'Marr Chase needs 45 receiving yards for most ever by a rookie
That number is well beneath Chase's season average of about 89 receiving yards per game, but the Bengals have nothing to play for and will be operating with backup quarterback Brandon Allen under center.
I'm likely passing here due to the QB situation and lack of motivation, but let's take a moment to give kudos to Chase, who is now favored to win the Offensive Rookie of the Year award, something discussed earlier this season in our
"Back to the Futures" column
.
Just in case anyone was curious, this record is currently held by Bill Groman, who recorded 1,473 receiving yards in just 14 games for the Houston Oilers back in 1960.
Be sure to check out our full game preview for Cincinnati Bengals vs Cleveland Browns
Green Bay Packers at Detroit Lions
Preston Smith needs 1 sack for $750,000

The Lions are middle of the pack in the NFL this season in sacks allowed per game at 2.2 and Smith has had at least one sack in five of his last seven games.
Aaron Rodgers is also worth mentioning in this game, as he has a multitude of opportunities to earn an extra $500,000 if he finishes inside the top 3 in any of the following categories: Passer Rating, completion percentage, interception percentage, touchdowns, interception percentage and yards per attempt.
This is a tough one to gauge, because you're not only handicapping Rodgers, but also the other quarterbacks near him in the rankings. Another factor to consider this week is playing time. Matt Lafleur indicated he is planning on playing his starters despite the fact that this is a meaningless game for the Packers in the standings. But there is uncertainty about how long those starters will play. For those reasons, I will pass on Rodgers.
Be sure to check out our full game preview for Green Bay Packers vs Detroit Lions
Carolina Panthers at Tampa Bay Buccaneers
Mike Evans needs 54 rec yards for 1,000 in 8 straight seasons
Rob Gronkowski needs 7 catches for $500k, 95 yards for $500k, 3 TDs for $500k 
Evans' number is slightly below his season average of 63 receiving yards per game, but his prop is hovering around 70, which makes it tough to bet since there is a 16-yard difference between what he needs and where he is priced.
Gronk's numbers are elevated from his season averages of 4.36 receptions and 60.5 yards per game, which gives us room to the upside. One might think 3 touchdowns is unreachable, but Gronk has three games this season with 2, as he has done most of his scoring in bunches. That being said, he has not found the end zone since Week 13 against the Falcons.
Tom Brady is also noteworthy. Similar to Rodgers, Brady gets a $562,500 escalator for finishing in the top 5 in any of the following categories: Passer Rating, TD passes, passing yards, completion percentage and yards per attempt. However, there is a max earning potential of $2.25 million combined, and Brady is already first in three of those categories this season (TD passes, yards, completion percentage) and is likely too far behind in the other two (Passer Rating, yards per attempt) to get into the top 5.
Be sure to check out our full game preview for Carolina Panthers vs Tampa Bay Buccaneers
Seattle Seahawks at Arizona Cardinals
Tyler Lockett needs 2 TDs for $1.2 million
A.J. Green needs 10 receptions for $250k, 75 yards for $250k
Lockett was my most profitable angle last season, as he not only hit his receiving yards bonus, but also the cherry on top with two touchdowns in the final game. He has already earned bonuses in both receptions and yards for this season, so there might not be as much urgency to get his touchdown bonus across the finish line, however, $1.2 million is a big payday.
The Seahawks offense has come on strong of late (5th in EPA/play since Week 10) and Lockett does have a two-score game already on his resume this season, albeit in Week 1. He also draws a Cardinals secondary that is 23rd in EPA/play since Week 10.
The numbers for Green are well above his season average of 3.3 receptions and 55 yards per game, which gives us lots of room to the upside. The Cardinals have recorded the 5th-most explosive pass plays in the NFL this season, but I'm not sure I would consider Green a deep threat at this stage of his career.
Urgency-wise, Arizona needs this game in order to have any chance to stay alive in the race to win the NFC West, and Green is facing a Seahawks secondary that is 27th in EPA/play against the pass since Week 10.
Be sure to check out our full game preview for Seattle Seahawks vs Arizona Cardinals
NFL Week 18 Prop Card
Marvin Jones Jr. o3.5 Receptions -140 (2u at BetMGM)
Stefon Diggs o5.5 Receptions -150 (2u at DraftKings)
AJ Green o53.5 Receiving Yards -110 (1u at Superbook)
Rob Gronkowski o63.5 Receiving Yards -115 (1u at DraftKings)
Rob Gronkowski o5.5 Receptions -135 (1u at DraftKings)
Rob Gronkowski Anytime TD +150 (1u at Bet365)
Rob Gronkowski 2+ TDs +800 (1u at Bet365)
Rob Gronkowski 3+ TDs +4000 (0.50u at Bet365)
Tyler Lockett Anytime TD +220 (1u at Bet365)
Tyler Lockett 2+ TDs +1600 (1u at Bet365)
Pickswise is the home of free NFL Predictions  and NFL Odds. Check out the latest NFL Prop Bets and NFL Parlays as well as expert NFL Underdog Picks and NFL Computer Picks.