NFL Week 3 opening lines and analysis: Patriots set to power past Saints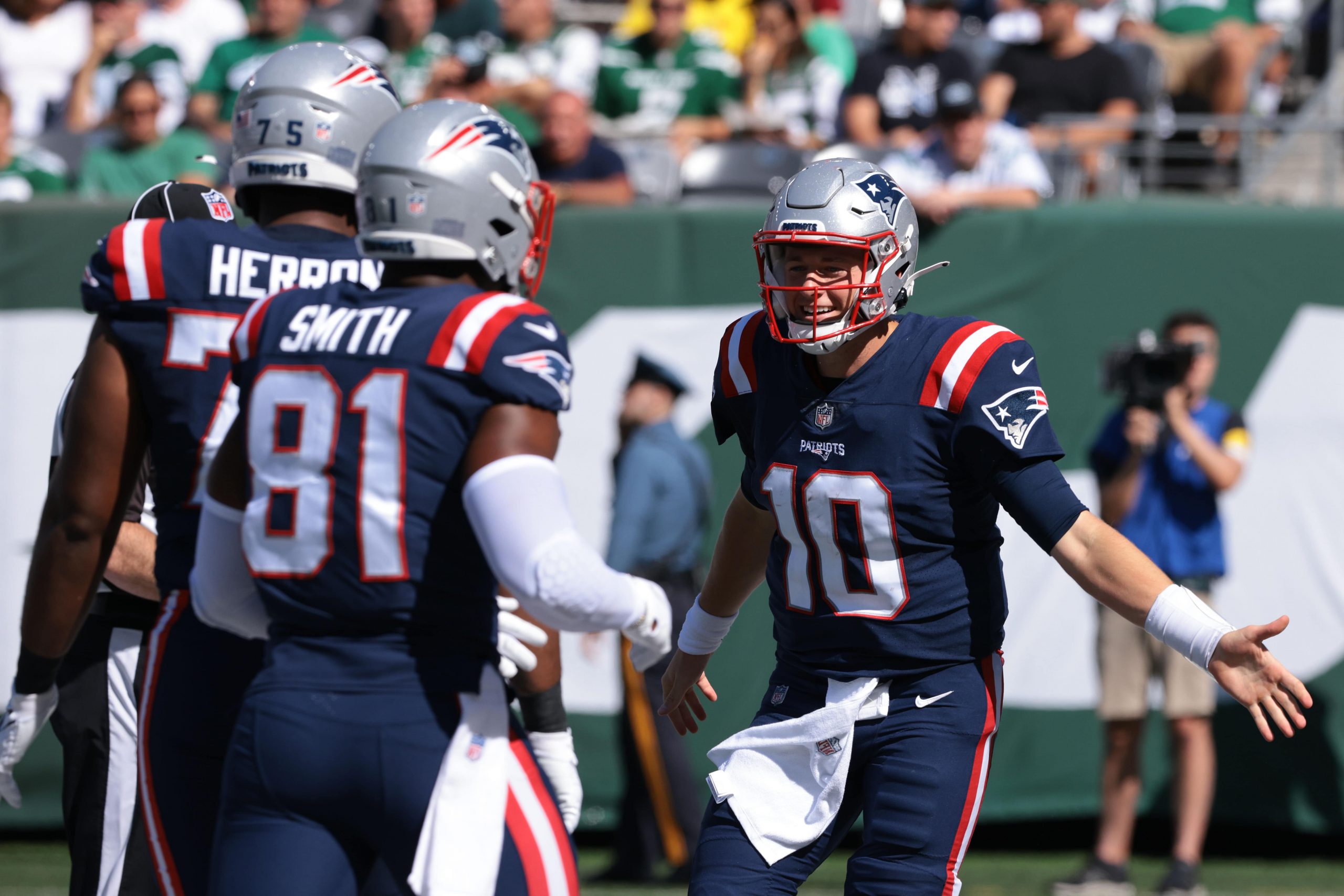 We still have Monday Night Football between the Lions and Packers to look forward to, but aside from that Week 2 of the NFL season is all wrapped up. It was an interesting Sunday with a number of upsets, and it's worth checking out our reaction to everything we saw on a wild afternoon of football. However, sports betting is always about looking ahead so it's time to look at the opening lines for Week 3.
Be sure to check out our full game preview for Detroit Lions vs Green Bay Packers
NFL Week 3 opening lines
Let's look at the early lines for this week's NFL Week 3 slate, courtesy of FanDuel Sportsbook:
Thursday Night Football
Carolina Panthers (-7) at Houston Texans (+7)
Sunday afternoon
Arizona Cardinals (-7.5) at Jacksonville Jaguars (+7.5)
Indianapolis Colts (+4.5) at Tennessee Titans (-4.5)
Washington Football Team (+8.5) at Buffalo Bills (-8.5)
New Orleans Saints (+3) at New England Patriots (-3)
Chicago Bears (+7.5) at Cleveland Browns (-7.5)
Atlanta Falcons (+3) at New York Giants (-3)
Miami Dolphins (+4.5) at Las Vegas Raiders (-4.5)
New York Jets (+10.5) at Denver Broncos (-10.5)
Tampa Bay Buccaneers (+1.5) at Los Angeles Rams (-1.5)
Seattle Seahawks (-1.5) at Minnesota Vikings (+1.5)
Sunday Night Football
Green Bay Packers (+3.5) at San Francisco 49ers (-3.5)
Monday Night Football
Philadelphia Eagles (+3.5) at Dallas Cowboys (-3.5)
Make sure you check out our previews for each of these games later in the week
NFL Week 2 early best bets
After getting heaps of value with the Patriots -3.5 against the Jets last week (they started the game as -6 favorites, not that it mattered) it's time to look for the next couple of teams most likely to move the number. It's interesting to note that of the 13 games listed above, only 3 road teams are favorites for their matchups.
The line that jumped out immediately was the New England Patriots -3 at home against the New Orleans Saints. The Saints really struggled against the Panthers and Jameis Winston slipped back to making the same mistakes he did while in Tampa Bay — making wild throws that ultimately turned into interceptions.
If he does that against this Patriots defense, the same will happen again. You just have to look at what happened to Jets rookie Zach Wilson, who threw four picks and was downright humiliated by the New England defense. Throw in the fact that Mac Jones is already showing signs of being the Patriots' next Tom Brady with how comfortable he is and the number of third downs he converts, and I expect Bill Belichick's men to stamp their authority on the Saints in this one.
The other bet I like the look of is getting the Tampa Bay Buccaneers +1.5 as a road dog against the Los Angeles Rams. It's almost a pick 'em and understandably so, but after what we've seen Brady and the Bucs offense do through two weeks, I'm not sure I'd make them underdogs against anybody right now. Sure, the Rams have looked hot with Matthew Stafford under center, but they were made to work extremely hard for their win over the Colts on Sunday and they're certainly going to have their hands full against the reigning Super Bowl champions.
Read our reaction to Sunday Night Football and the Ravens' huge victory over the Chiefs
Pickswise is the home of free NFL Predictions and NFL Odds. Check out the latest NFL Prop Bets and NFL Parlays as well as expert NFL Underdog Picks and NFL Computer Picks.