NFL Week 4 Anytime Touchdown Scorer Predictions and Prop Bets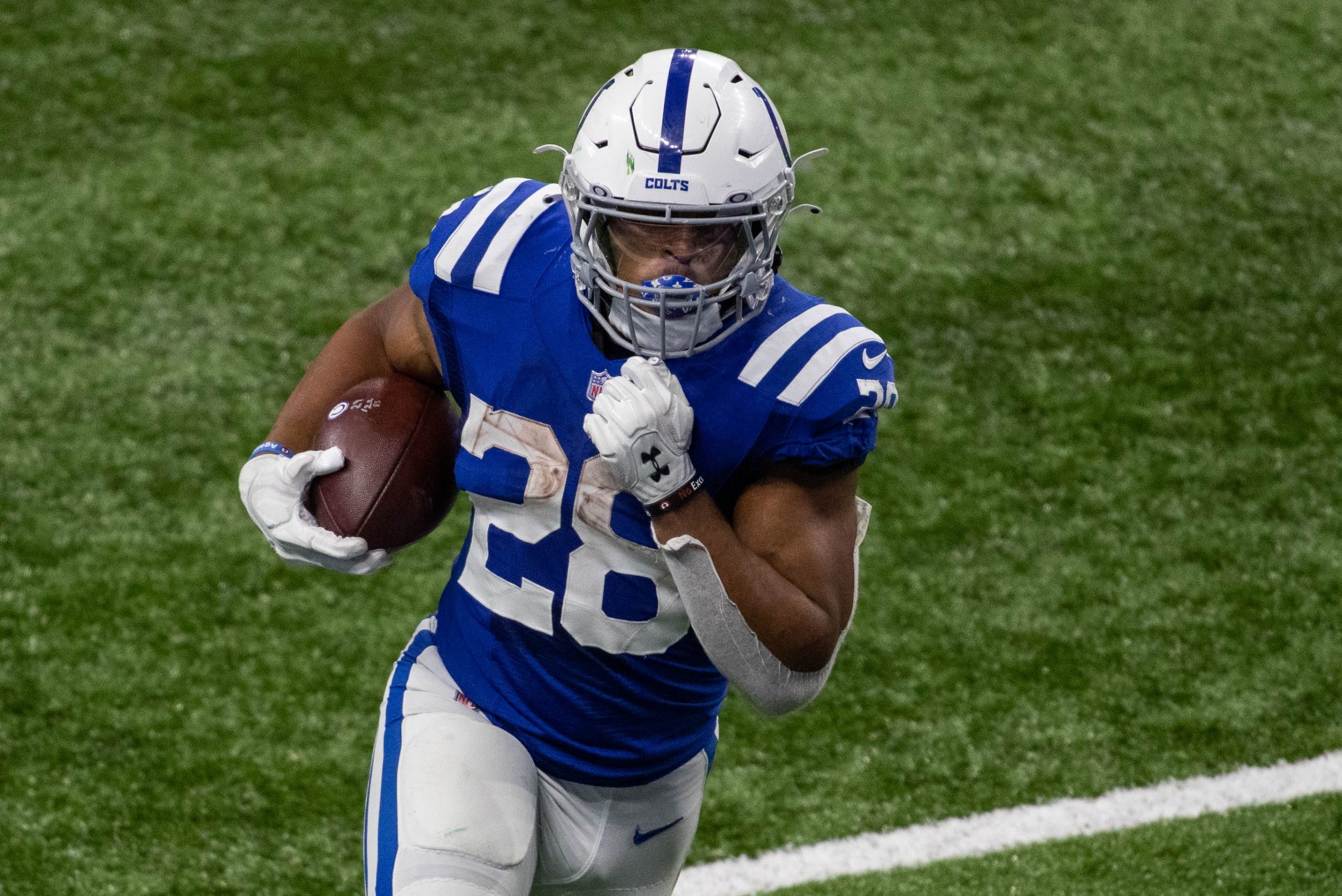 The fourth Sunday of the 2021 NFL season is here. It kicked off on Thursday night with an entertaining AFC affair between the Cincinnati Bengals and Jacksonville Jaguars. Four different players found the endzone during that contest, including Cincinnati tight end C.J. Uzomah and Jacksonville running back James Robinson twice each.
Once is all we need for these anytime touchdown scorer prop bets to hit. Let's take a look at our best ones for Week 4, in descending order of likelihood per the odds.
Favored to score – Stefon Diggs, WR, Buffalo Bills (-125)
Diggs has scored only 1 touchdown so far this season, but it's only matter of time before he adds a second. And that time is now. He has been targeted by Buffalo quarterback Josh Allen on 31 occasions, catching 19 of those balls for 191 yards. Up next for the Bills are the Houston Texas, who are surrendering almost 270 yards through the air per game. Starting cornerback Terrance Mitchell (concussion) is questionable, which obviously wouldn't help matters in the secondary.
Slight underdog – Jonathan Taylor, RB, Indianapolis Colts Patriots (+115)
Taylor also has a favorable matchup on his hands as Indianapolis prepares to visit the Miami Dolphins. Miami is 27th in the NFL in rushing defense at 136.0 yards per game and has given up 4 touchdowns on the ground. Taylor actually hasn't scored a TD through 3 weeks, but he scored 12 last year. The former Wisconsin standout averaged 6.4 yards per carry last Sunday against Tennessee, so the Colts should feature him a lot more than just with the 10 attempts he got in Week 3. Taylor also has 8 receptions on 9 targets so far in 2021, so that is another realistic pathway to the endzone.
Bigger underdog – Mike Davis, RB, Atlanta Falcons (+130)
The Washington Football Team's run defense is nothing special at the moment, yielding 125.0 yards per game (eighth most in the NFL) and 3 TDs on the ground. The Falcons will want to do a better job of controlling the clock with a balanced offensive attack than they have in previous weeks. That will largely be up to Davis, who is also a pass-catching threat out of the backfield with 14 catches on 17 targets. Look for the new Falcon to get a heavy workload and make the most of it.
Longshot – Nelson Agholor, WR, New England Patriots (+260)
Unlike when babies are being thrown out of burning buildings, Agholor doesn't always catch passes that are thrown his way.
But don't be surprised if he catches one—a ball, that is—in the endzone on Sunday night when New England hosts the Tampa Bay Buccaneers. Agholor has been targeted 18 times so far this season and he had 1 TD in Week 1 against Miami. Tampa Bay is dead last in the league in passing defense at 338.3 yards per game allowed and it is tied for the most passing touchdowns allowed (9).
Anytime Touchdown Scorer FAQs
What does "anytime touchdown scorer" mean?
Anytime touchdown scorer is a popular player prop bet that NFL bettors can wager on throughout the season. But what is it, and how do you win?
As the name suggests, placing a wager on the anytime touchdown scorer market is when you tip a particular player to score a touchdown during a game. This can be a rushing or receiving touchdown for an offensive player, or you can wager on a team's defense/special teams to score a touchdown by interception return and fumble return or kickoff and punt returns.
If your player or defense scores a touchdown, you win! The odds will differ from player-to-player depending on the sportsbooks' calculated probability of that player scoring.
Does anytime touchdown scorer include passing touchdowns?
Not for a quarterback, no. A player must get into the endzone, himself, in order to qualify as an anytime touchdown scorer. If a quarterback throws a touchdown pass, only the player who caught it counts as the scorer. If Tom Brady throws a touchdown pass to Ron Gronkowski, wagers placed on Gronkowski as an anytime touchdown scorer will cash. However, those placed on Brady as an anytime touchdown scorer will not. See below for more on what the anytime touchdown scorer market means for quarterbacks.
What does anytime touchdown scorer mean for a QB?
For a wager on a QB to be an anytime touchdown scorer to cash, he must follow the same rules as a running back, tight end, or receiver. He must get into the endzone himself, either as a runner or a pass-catcher.
In the age of the mobile quarterback, QBs such as Lamar Jackson, Patrick Mahomes, Kyler Murray, and Josh Allen are often seen rushing in for a touchdown on any given Sunday. And don't forget the occasional Philly Special, either. QBs can sometimes catch passes for TDs, too.
Pickswise is the home of free NFL Predictions  and NFL Odds. Check out the latest NFL Prop Bets and NFL Parlays as well as expert NFL Underdog Picks and NFL Computer Picks.