NFL's Black Monday: Culley, Judge, Zimmer, Nagy and Flores the latest head coaches to be fired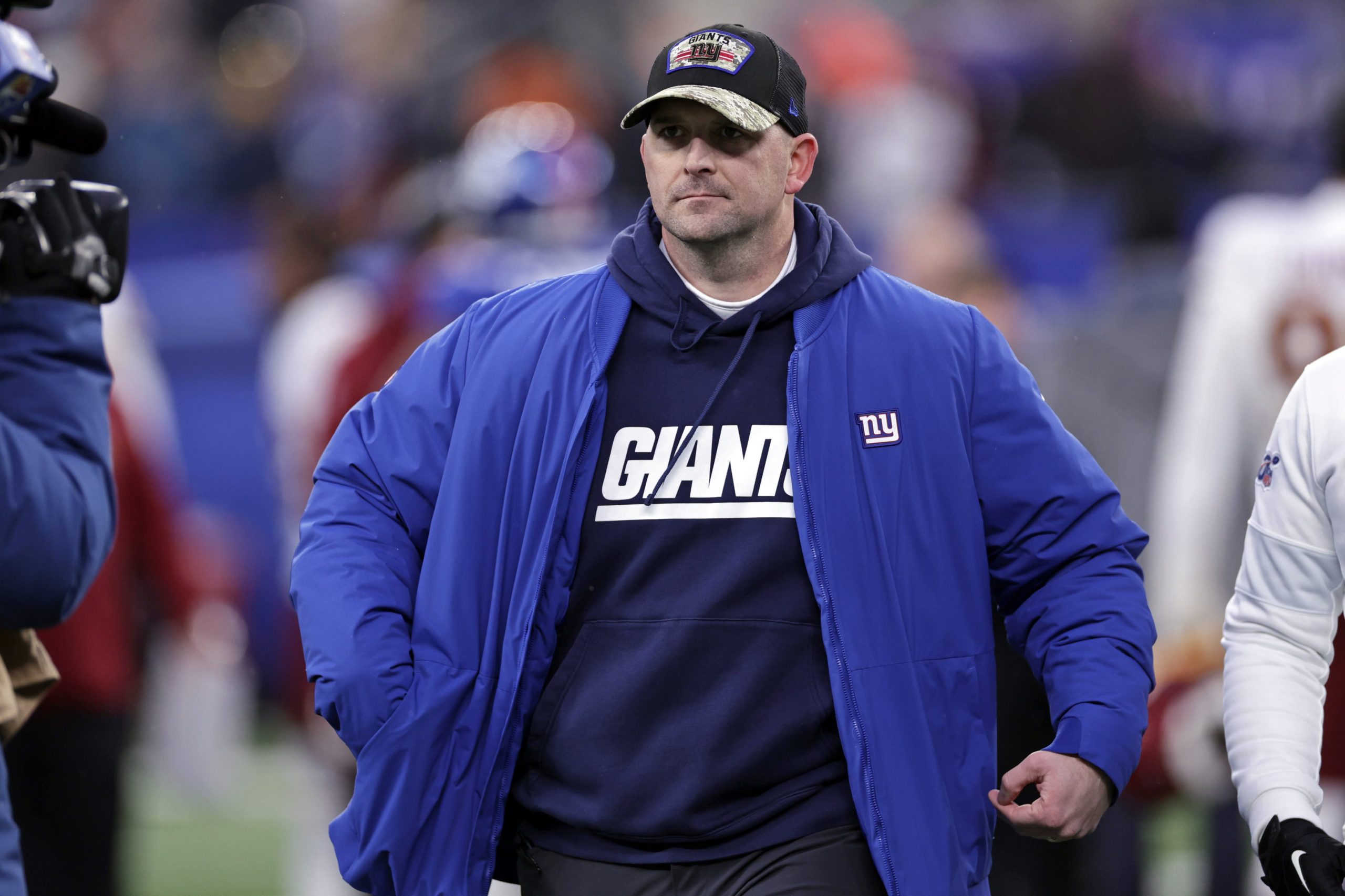 Black Monday got started early in the NFL this season as Denver finishing their season on Saturday meant they actually fired head coach Vic Fangio on Sunday, before the traditional end-of-season coaching cull.
Minnesota's Mike Zimmer was the first out of the door on Monday, soon followed by Matt Nagy of the Chicago Bears and Brian Flores at Miami. Joe Judge was the latest to bite the dust on Tuesday. Check back to this page throughout the week as we'll be taking a look at all the end-of season coaching changes.
FIRED: David Culley, Houston Texans
Black Monday was busy already, and then the Giants fired Joe Judge on Tuesday. The Texans decided to one-up them by waiting until Thursday to can David Culley. Culley ended up getting just one season in Houston, despite arguably exceeding expectations by steering the team to four wins with a noticeably bare roster. It was the first, and likely last, head coaching opportunity for the football lifer who began his coaching career in 1978.
After a whopping 43 years as an assistant, he finally got the chance to lead a team at the tender age of 65. It didn't always go smoothly, but he did get a team light on talent to fight hard each and every week and pulled off a couple of big upsets. He'll at least go down as the guy who ruined the Chargers' season by beating them as a double digit 'dog in Week 16. The Texans also fired offensive coordinator Tim Kelly, and early reports emerged that they could be targeting Patriots linebackers coach Jerod Mayo for their now-vacant head coaching position.
FIRED: Joe Judge, New York Giants
Call it Black Tuesday now. The Giants made everyone sweat a bit, but they finally pulled the trigger early Tuesday evening by sending Joe Judge packing. It was a decision most fans were clamoring for, but on Monday it initially looked like Judge was going to survive for a third season. Now it appears his bizarre behavior and rambling press conferences down the stretch ultimately did him in with owner John Mara.
New York now once again finds themselves in need of a reset. They've been a bit of a dumpster fire ever since Tom Coughlin left, and it's unclear where they go from here. GM Dave Gettleman "retired" on Monday, meaning they'll need a whole new power structure. And they've also got to figure out what the heck they do with Daniel Jones. For now, there won't be any more players calling Judge and begging to play for the G-Men.
FIRED: Brian Flores, Miami Dolphins
Continuing the theme of this year's early coach firings, Brian Flores did not lead Miami to one of the worst records in the league — in fact the Dolphins had a winning campaign, finishing at 9-8 after winning 8 of their last 9 games and completing a season sweep of the New England Patriots! It's true that more was expected after a 10-6 campaign in 2020, but Flores had at least got his players moving in the right direction.
How the quarterback situation is resolved — developing Tua Tagovailoa or bringing in Deshaun Watson, maybe — will go a long way to determining the fate of Flores's successor, but Jaylen Waddle was a home-run pick in last year's draft and there's talent on the Fins defense when it's not decimated by injuries.
FIRED: Matt Nagy, Chicago Bears
This is the least surprising name on the list, however long it grows today. Matt Nagy has been seen as a lame duck since before the season began. Hired 4 seasons ago to provide the Bears with a creative spark on offense, his offenses have been largely awful. This firing may seem harsh looking at the bare facts — Nagy made the playoffs in 2 of his 4 seasons in the Windy City and this year was the first time he has finished with a losing record (6-11) as he went 34-31 in the regular season and 0-2 in the playoffs.
The Bears looked terrible even when compiling a 3-2 start but the pressure was growing when results became more appropriate for the performances and they lost 8 of the next 9 games. Rumors that Nagy would be fired after Thanksgiving proved to be a false alarm, but he didn't make it much past Christmas. The Bears have some young talent in QB Justin Fields, RB David Montgomery and WR Darnell Mooney and maybe a new approach can bring out the best in them.
FIRED: Mike Zimmer, Minnesota Vikings
Like Vic Fangio, Mike Zimmer didn't have a terrible record with the Vikings this season (8-9) but there was no evidence that he would be able to take the offensive talent on the roster to the next level any time soon. There were rumors that Zimmer was in trouble in his 8th season in Minneapolis when the team started 1-3 and a corner was never really turned as they meandered to the end of the season.
Zimmer had success in his time with the Vikings, leading them to the NFC Championship Game in 2017 and making the playoffs 3 times, but mediocre 7-9 and 8-9 seasons despite having talent such as Dalvin Cook, Justin Jefferson and Adam Thielen on the roster, plus a veteran QB in Kirk Cousins, was not deemed good enough.
FIRED: Vic Fangio, Denver Broncos
Denver became the first team to end its 2021-22 NFL season on Saturday night as 28-24 home loss to the Chiefs led to head coach Vic Fangio being the first victim of this season's Black Monday — or rather Sunday.
Fangio was relieved of his duties in a meeting with president Joe Ellis and general manager George Paton after his third straight losing season with the team and a 19-30 overall record. This year's 7-10 campaign was the Broncos' 5th straight at under .500.
The Broncos were not expected to fare much better before the season started; they were 45/1 to win the Super Bowl before the campaign. But despite a 3-0 start, a lack of quality quarterback play proved their downfall as first Teddy Bridgewater and more recently Drew Lock failed to get the job done.
Check out more analysis on Fangio's firing after three losing seasons in Denver
Pickswise is the home of free NFL Picks and NFL Odds. Check out the latest NFL Prop Bets and NFL Parlays as well as expert NFL Underdog Picks and NFL Computer Picks.