The Burning Question: Are the Las Vegas Raiders a legit contender this NFL season?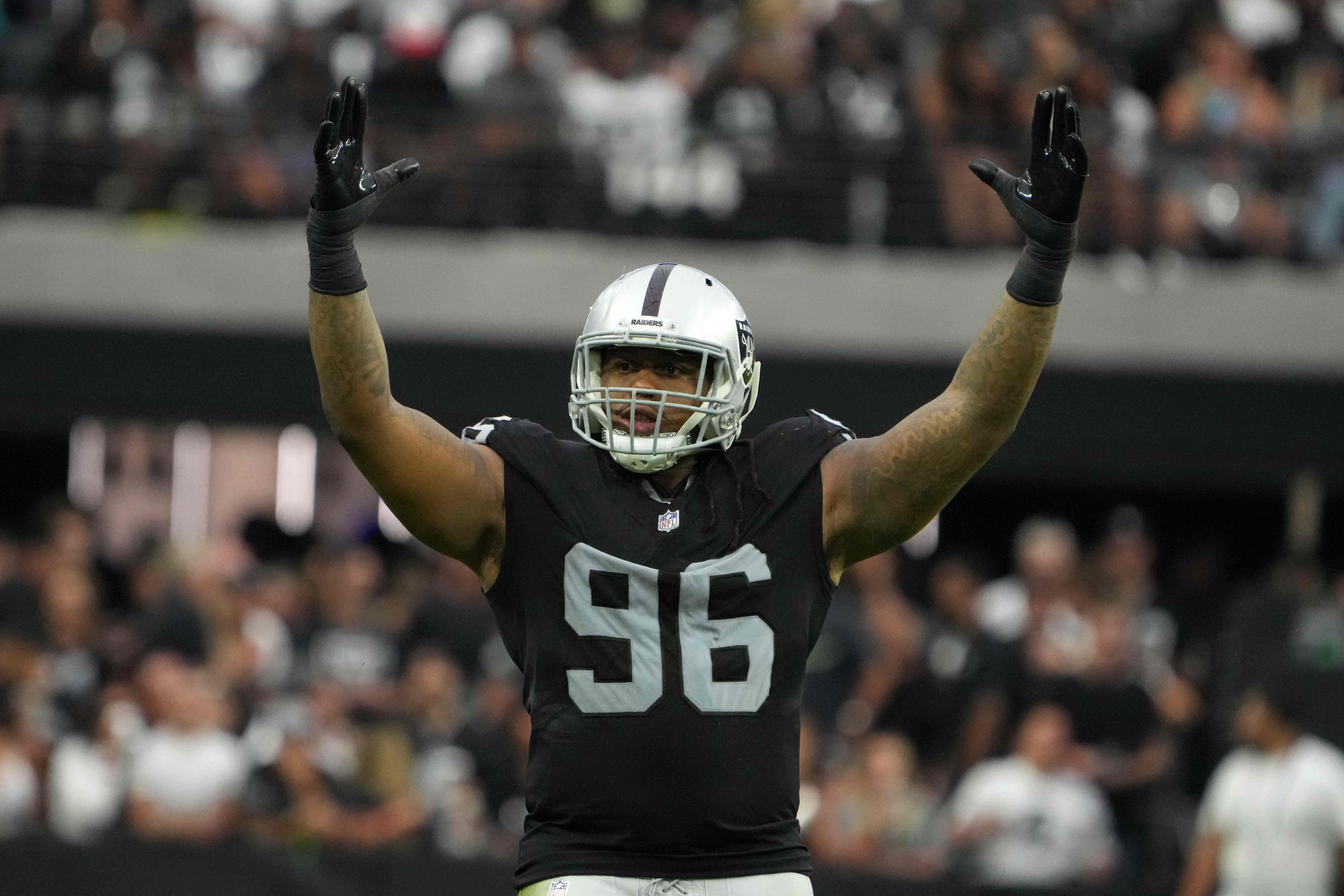 Welcome to The Burning Question, where three of our NFL experts give their thoughts on a big talking point coming out of the past week's football action.
We're now 3 weeks into the 2021 NFL season, and we're starting to see which teams could be serious contenders and who could be drafting high in the first round in April. One team that has surprised a lot of people in the Las Vegas Raiders, who have started the season 3-0 to find themselves top of the AFC West standings. They haven't even had a soft schedule, either, as each of the teams they've beaten won at least 10 games last year. But the burning question is: are they actually legit or will the wheels eventually come off? Can head coach Jon Gruden lead the Raiders to their first AFC West title since 2002, or are they destined to drop away as the season goes on? Our NFL experts — Jared Smith, Andrew Ortenberg, and Ricky Dimon — give their thoughts on Vegas.
Jared Smith: Ask me again after this Sunday
I want very badly to buy into this feel-good Raiders team with Derek Carr under center, and many will be jumping on the bandwagon after their impressive 3-0 start, but I find it hard to believe they will continue to play at this level. The oddsmakers thought Las Vegas would be a .500 team at best this season, and so far they have vastly overachieved that win total projection, which means there is likely some regression coming. I thought Sunday's game against the Dolphins was a good example of that.
The Raiders covered the lookahead line of -1, but were unable to cover the closing number of -4, which might already be an indicator that the market is catching up with them. Frankly, Sunday's game could have gone either way after Miami jumped out to a 14-0 lead, and the conversation surrounding Las Vegas would have been vastly different this week if they had lost. But in the NFL, you are what your record says you are, which means for now the Raiders are a contender.
Jared Smith is going Back to the Futures, with his best betting strategy for Ole Miss vs Alabama!
Andrew Ortenberg: Decent? Yes. Legit? No.
Are the Raiders better than they were last year? Absolutely. Has the defense made big strides under new defensive coordinator Gus Bradley? Definitely. Are there still a lot of flaws and is the team now being overrated? Certainly.
Las Vegas has been a nice feel-good story, and it's true that they've had three straight wins against teams that each won at least 10 games last year. But it would be hard for that stat to be more misleading. For starters, two of their wins came in overtime. One of them was against a backup quarterback in Jacoby Brissett, who they almost managed to blow a double-digit fourth-quarter lead to. The only non-overtime win came against the Steelers, who don't look like they could score on most college teams right now.
The Dolphins lost 35-0 at home to the Bills the week before taking the Raiders to overtime on the road with their backup quarterback. It took a last-second 66-yard field goal for Baltimore to sneak past the lowly Lions, so I'm not ready to give Jon Gruden's squad too much credit for beating the Ravens either. I don't love the spot this week because I'm not dying to buy high on the Chargers following their upset win over the Chiefs, but there will definitely be times where I'll be looking to fade the Raiders moving forward.
Ricky Dimon: Legit enough to bet on? Absolutely
Well, last week we debated which plus-money team would end up making the playoffs and the Raiders were my pick. Needless to say, I am not jumping off the bandwagon now that they have extended their perfect record from 2-0 to 3-0. Sure, beating the Dolphins at home in overtime isn't some kind of earth-shattering result; but Las Vegas was always in control and Miami basically needed a miracle to force OT.
The Raiders are now -110 to make the playoffs (also -110 to miss) and I would hammer it at that number, as well. This team is legit…to an extent, of course. I'm not about to pick them at even money to topple Kansas City (plus Denver — which is 3-0 — and L.A., too) in the AFC West, but the good news is I don't have to. Las Vegas still has the longest odds to win the division at +550 and I will happily take a gamble at that number. Derek Carr is playing at an MVP level and he is getting plenty of help from his skill-position players on offense in addition to a defense that has impressed through 3 weeks.
Take a gander at the schedule, too. A Week 4 test with the Chargers is big and also difficult, but the Raiders face the Bears after that. At worst they will be 4-1 and could be 5-0, and they also get to play all 4 teams from the NFC East between now and Week 13.
Check out our full game preview for TNF between the Carolina Panthers and Houston Texans
Pickswise is the home of free NFL Picks and NFL Odds. Check out the latest NFL Prop Bets and NFL Parlays as well as expert NFL Underdog Picks and NFL Computer Picks.