This Week's Hottest Trends: 5 best trends for betting NFL Week 12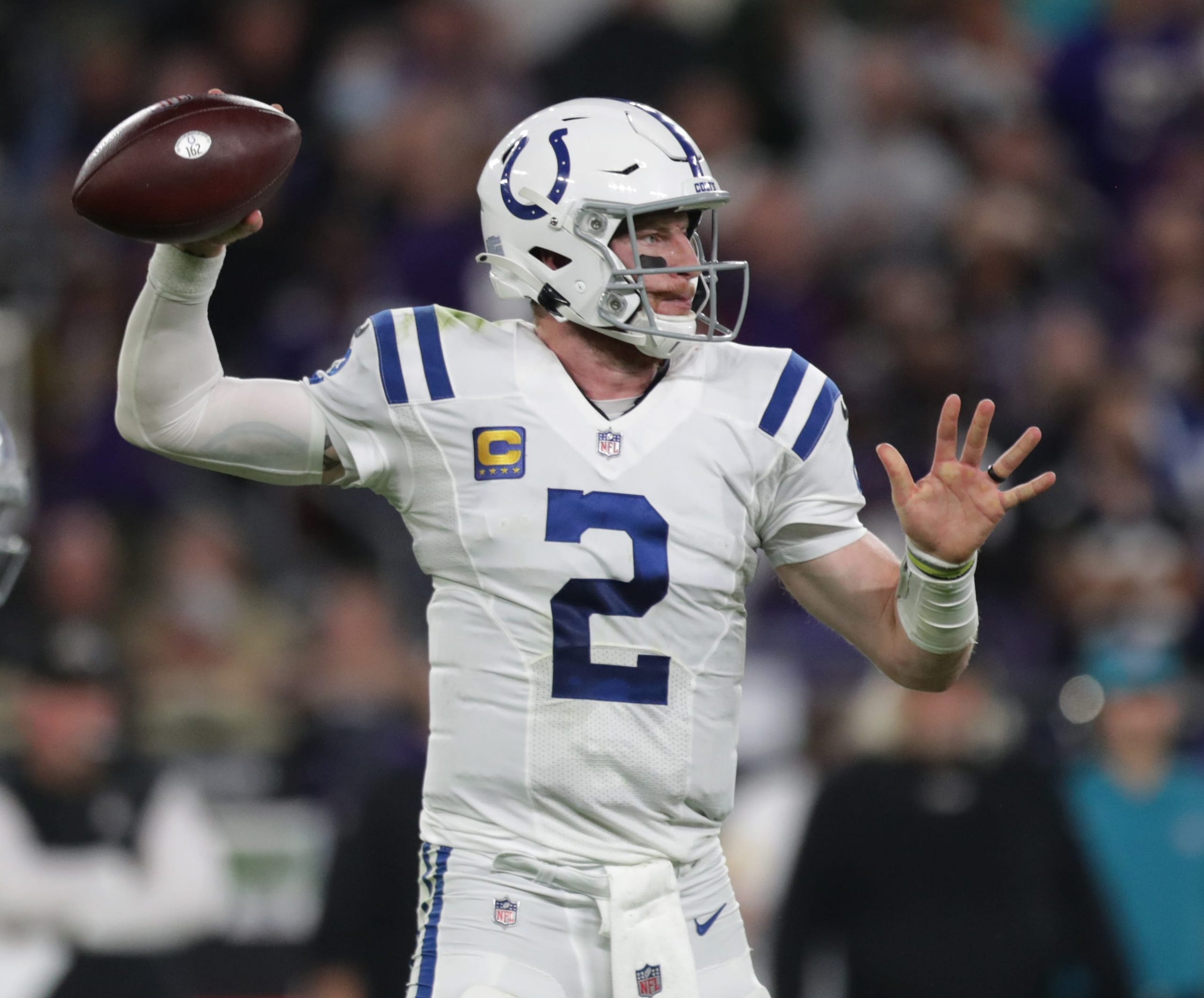 The first couple of months of the NFL season have been thrilling, and Week 12 has just as much potential. We will, of course, have free picks on the side and total for every game that you can view in our NFL picks tab. But right now, we're talking trends.
Trends can be very important and tell you a lot, or they can be completely insignificant. It's all about parsing what actually matters, and which ones might reveal something not already being factored into the point spread. Here are our top 5 trends to help you make your Week 12 NFL wagers.
Panthers are 10-3 ATS in road games in the Matt Rhule era
Road teams have been great at covering numbers so far this NFL season. It's been arguably the biggest betting story of the year. Home-field advantage simply doesn't seem to mean as much as it used to. And Matt Rhule teams in particular have been road warriors during his time in the NFL. Since the start of the Rhule era, the Panthers have gone 10-3 ATS on the highway.
This week, Carolina is a short road favorite over the Dolphins. Cam Newton is now quarterbacking the Panthers, how will he fare in his first road start with the team? His first home start didn't go as planned, as Carolina lost outright as a three-point favorite over Washington.
The under is 5-0 in the Jaguars' last 5 games
A lot of people have ragged on the Jaguars' defense this season, but that hasn't been their biggest issue. That unit has actually quietly played decently over the past month or two. It's the offense that's been a disaster. As such, the under is a perfect 5-0 in the Jaguars' last five games.
The offensive problems aren't all on Trevor Lawrence. He's getting very little help from his receivers, and even less help from his coaching staff. But whoever's to blame, the offense is anemic right now. This week they're playing the Falcons, who have been a train-wreck on offense themselves. Oddsmakers have been slow to adjust, and it looks like sharp bettors have steamed the under here. It opened at 47.5, but has been bet down to 45.5. My colleague Ricky Dimon agrees, he's going under on this one.
The over is 11-1 in the Colts' last 12 games against teams with winning records
This one is very interesting, because it confirmed something I already suspected. Trends certainly aren't the end all be all. But when they fit a narrative that's supported by other evidence, that's when you know they might be meaningful. The Colts have been an over team this season, except in games against weaker competition where they can be conservative. It seems like when they play a team like the Jaguars, the final score ends up being 23-17 because head coach Frank Reich knows they're likely to win and implements a low variance game-plan.
Against better teams, they open things up more. Accordingly, the over is 11-1 in their last 12 games against teams with winning records. This total has also been getting absolutely hammered by respected money. It opened at 51, and is now out to around 53.5. That's a pretty significant move, especially since 51 is a very key number for totals. We're also on the over here, and we bet it a couple points lower, so it always pays to check Pickswise early!
The Buccaneers are 0-5 ATS on the road this year
Sticking with this same game, this one also jumped out to me. Tom Brady is as seasoned as it gets, so you wouldn't think of him as someone who might get fazed in a hostile environment. But the Bucs have been terrible against the spread on the highway this year. In fact, they're 0-5 ATS as visitors.
They just took care of business at home against the Giants on Monday Night Football, but the week before that got spanked by Washington on the road as a large favorite. Will Brady's luck on the road improve here against a Colts team that is 6-2 in their last eight games? They're road favorites once again, this time by about a field goal.
Vikings are 5-0 ATS as underdogs this season
In addition to road teams, underdogs have also been having a nice year. The Vikings in particular have excelled when they've been doubted. Minnesota has been one of the weirdest teams in the league to follow this season. One week they look borderline elite, the next they can't stop shooting themselves in the foot in a disappointing loss.
But Mike Zimmer has always been great against the spread since taking over as Vikings head coach, and he's 5-0 ATS as an underdog this year. This time, his team is an underdog of about a field goal on the road against the 49ers. My colleague Andrew Wilsher has Vikings +3 as a three-star best bet. If you're looking for another trend to make you feel better about Minnesota here, the 49ers are also just 1-8 straight up in their last nine home games. They've mostly been awful in front of their home fans over the past year.
Make sure you check out Pickswise Playbook, our new weekly NFL betting show with Chris Rose, Ross Tucker, and Jared Smith as they look to make your next bet better! Out every Thursday.