This Week's Hottest Trends: 5 best trends for betting NFL Week 8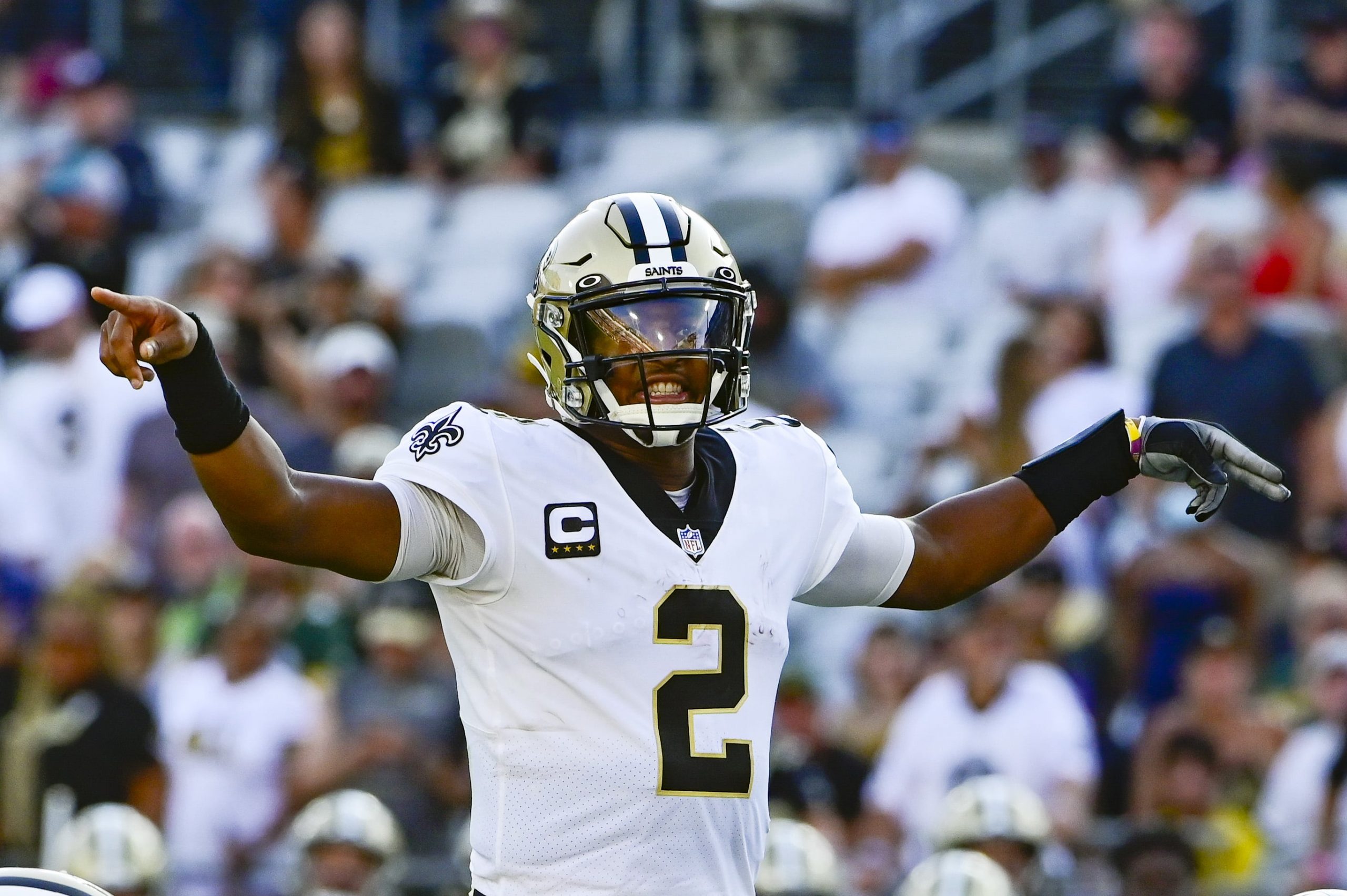 The first couple months of the NFL season have been thrilling, and Week 8 has just as much potential. We will, of course, have free picks on the side and total for every game that you can view in our NFL picks tab. But right now, we're talking trends.
Trends can be very important and tell you a lot, or they can be completely insignificant. It's all about parsing what actually matters, and which ones might reveal something not already being factored into the point spread. Here are our top 5 trends to help you make your Week 8 NFL wagers.
Teams that didn't cover the week before are 29-13-1 ATS against teams that did this season
This one I found interesting and worth highlighting, because it goes to show that chasing momentum isn't going to be a profitable strategy. In fact it shows the opposite, that there may be some value in fading momentum. Teams that failed to cover the spread in their most recent game are 29-13-1 ATS this season against teams that *did* cover their most recent game. Betting a team coming off a great performance just because they're facing a team coming off a poor performance isn't going to get you anywhere.
This trend seems to embody the age-old saying 'buy low, sell high.' I'm not saying you should blindly follow this trend necessarily, but in principle it's wise to sell on teams when their market perception is at an all-time high, and buy on teams when their market perception is at an all-time low. This week, there are four teams that fit this trend.
The Eagles, Jets, Saints, and Chiefs all failed to cover last week and will be facing teams that did cover last week in Week 8.
The Saints are 7-2 ATS in their last 9 games as a home underdog
Speaking of the Saints, they have another trend in their favor this week. The Superdome is widely regarded as one of the toughest places to play in the entire league, which is why I think this trend could have some merit. New Orleans is one of the last few teams left in the league with a real distinct home-field advantage.
This week, they're catching around five points as home underdogs to the rival Buccaneers. We've seen road teams covering and winning games outright at eye-popping rates this season, causing many to declare home-field advantage. This game, and this trend, will put that theory to the test. It will be very interesting to see if the crowd is able to impact the game here, and if the Saints will continue to thrive in these kind of spots like they always have under Sean Payton.
Check out John Hyslop's best underdog plays for Week 8
Double-digit favorites are 8-3 ATS this season
The league has obviously gotten more pass-heavy in recent years, and as a result games have been higher scoring. Do these relatively new conditions make it easier for teams that are massive favorites to cover? It used to be the case that you could blindly bet multi-touchdown NFL underdogs and do reasonably well. But that doesn't look to be the case any more.
Elite offenses are able to run up the score like never before in 2021, and double-digit favorites are now 8-3 against the spread on the year. This week there are three or four double digit favorites, depending on whether or not you count Kansas City. The Chiefs have mostly been -9.5, but a few shops have them at -10. The other big favorites are the Bills (-13.5 over the Dolphins), Rams (-14.5 over the Texans), and Bengals (-10.5 over the Jets).
Our experts are backing Buffalo, Los Angeles, Cincinnati, and Kansas City on the spread this week, so we certainly hope this trend continues!
Rams are 13-3-1 ATS in their last 17 games following an ATS loss
In the NFL, it's all about how you respond to adversity. And Sean McVay teams have been excellent at that. The Rams always seem to bounce back from their disappointing efforts in a big way, and this trend demonstrates that. Los Angeles looked sluggish and didn't come particularly close to covering as a massive favorite over Detroit last week.
Fortunately for the Rams, they always seem to follow up on a game where they fail to meet expectations by blowing past them in their next game. Los Angeles is 13-3-1 ATS the last 17 times they have failed to cover the week before. That would seem to bode well for Matthew Stafford as he prepares to take on a lifeless Houston team. Be sure to check out our full game preview for Rams vs Texans!
The under is 6-2 the last 8 times the Browns have hosted the Steelers
Let's wrap things up with a rivalry game trend. There is no love lost between the Browns and Steelers, and it's always a grueling battle when they get together. That seems to be conducive to unders. In fact, the under is 6-2 the last eight times Cleveland has hosted Pittsburgh.
Neither team has looked great on offense recently, that's for sure. The Browns are really banged up on that side of the ball, while Ben Roethlisberger just doesn't have very much left in the tank. Cleveland is coming off a 17-14 game against the Broncos, and it wouldn't surprise me if we saw something similar here. They've failed to top 17 points in three of their past four games.
Make sure you check out Pickswise Playbook, our new weekly NFL betting show with Chris Rose, Ross Tucker, and Jared Smith as they look to make your next bet better! Out every Thursday.