This Week's Hottest Trends: 5 best trends for betting NFL Week 9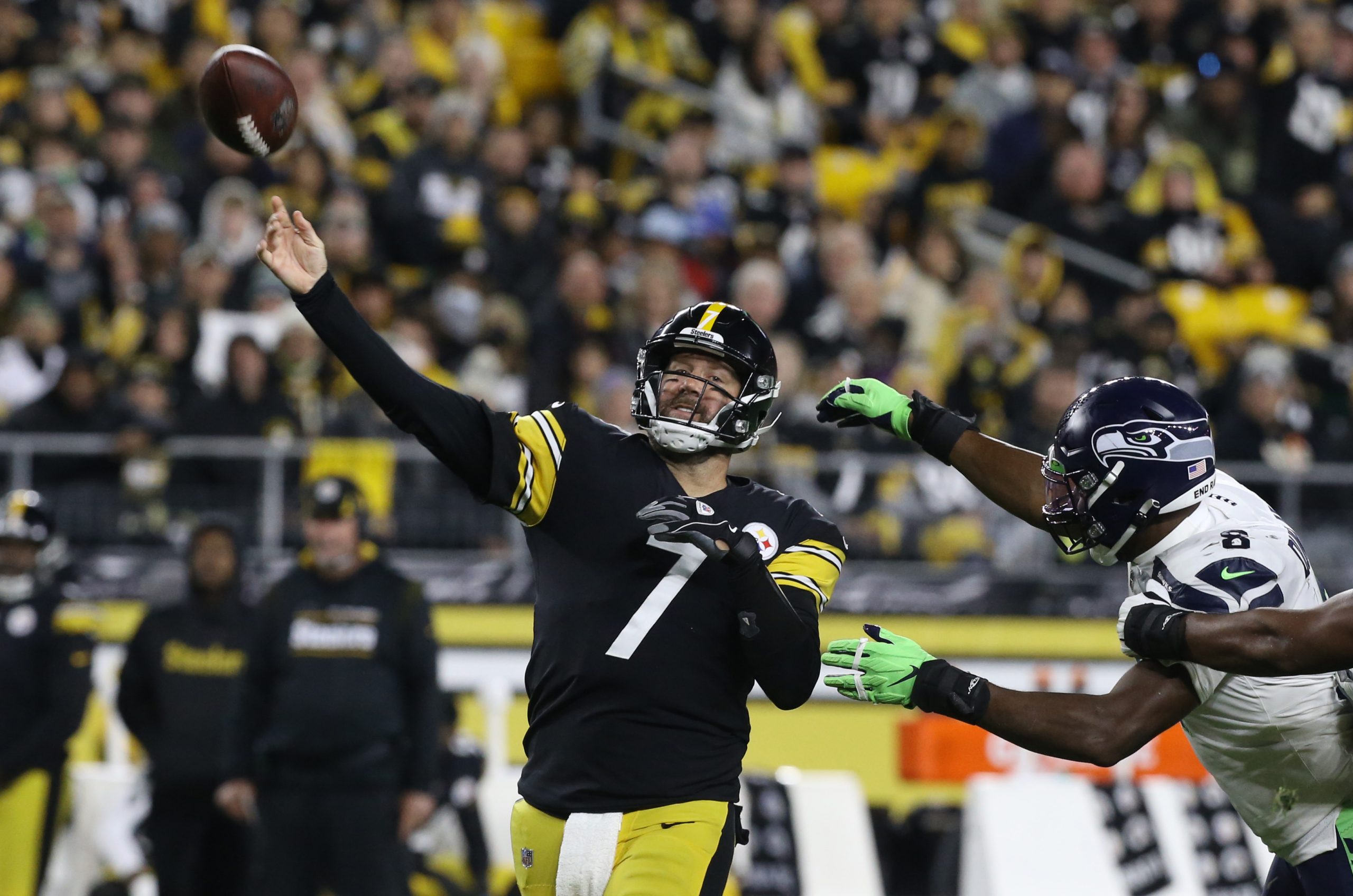 The first couple of months of the NFL season have been thrilling, and Week 9 has just as much potential. We will, of course, have free picks on the side and total for every game that you can view in our NFL picks tab. But right now, we're talking trends.
Trends can be very important and tell you a lot, or they can be completely insignificant. It's all about parsing what actually matters, and which ones might reveal something not already being factored into the point spread. Here are our top 5 trends to help you make your Week 9 NFL wagers.
Quarterbacks making their first career start are 23-14 ATS since 2018
This one is very interesting. It suggests that oddsmakers might overcompensate for the fact that an unproven quarterback is under center for one game. Quarterbacks making their first regular-season starts are 23-14 ATS since 2018. That's a cash rate north of 62%.
Last week two quarterbacks made their starting debuts, Mike White and Cooper Rush. Both covered the spread with relative ease. This week, Jordan Love will get his first career start for the Packers after Aaron Rodgers was ruled out with COVID-19. Oddsmakers moved the line by about a touchdown after the Rodgers news, but did they overreact? I can't wait to find out.
Favorites are 2-10 ATS in the last 12 primetime games
Primetime nationally televised games are often the most heavily bet NFL matchups. The public pours money into those games, and the public often likes to bet favorites. That's been a bad combo recently. Favorites are just 2-10 ATS in the last 12 primetime games, and that's even after the Colts covered on Thursday Night Football to begin Week 9.
There are still two primetime games left for Week 9. The Rams will host the Titans for Sunday Night Football, and then the Steelers will host the Bears for Monday Night Football. Los Angeles is a favorite of about a touchdown, while Pittsburgh is a favorite of about 6 points. Some sharp money has already come in on both underdogs, as the Rams line ticked down from 7.5 and the Steelers line ticked down from 6.5. Clearly some respected bettors are expecting this trend to continue this week.
The Ravens are 9-4 ATS coming off a bye under John Harbaugh
Bye weeks can be an advantage or a disadvantage, it depends on the team. Some coaches thrive with extra time to prepare, where they can add new wrinkles and scheme fun stuff up. Andy Reid and the Chiefs are notoriously dominant coming off bye weeks. And that also extends to another AFC team. The Ravens are 9-4 against the spread off bye weeks since John Harbaugh took over as coach.
Baltimore was off in Week 8, and they now have a home game against the Vikings coming up. They're favorites of around 6 points over Minnesota. We're laying the points with the Ravens this week, so we certainly hope this trend continues and Harbaugh has his troops prepared.
Check out John Hyslop's best underdog plays for Week 9
Tyrod Taylor is 7-0 ATS in his last 7 starts
This one is worth highlighting with Tyrod Taylor returning from injury this week. The lovable journeyman and Texans quarterback is a perfect 7-0 ATS as a starter since leaving the Bills. This trend makes it clear that he's consistently undervalued from oddsmakers. Houston has covered each of the two games that Taylor started this year.
Davis Mills filled in and things didn't go well, to put it kindly. The Texans are 5.5-point underdogs to the Dolphins right now, and the line moved about a point toward Houston after Taylor was announced as being in. Miami is 0-4-1 ATS in their last 5 games, so there are multiple trends working in Houston's favor.
Steelers are 0-6 ATS in their last 6 games as a home favorite
This one didn't surprise me. It seems like the Steelers often show life just when they're written off, and then face-plant when expectations are high. Pittsburgh always seems to lose games that they're supposed to win, and they're 0-6 against the number the last six times they've been favorited at home.
Just two weeks ago they had a cushy matchup at home against Geno Smith in his first start as a Seahawk, and they nearly lost the game outright in overtime while failing to cover the spread. Now they're welcoming in the Bears for Monday Night Football as favorites of about 6 points. Chicago should be a live underdog in primetime.
Make sure you check out Pickswise Playbook, our new weekly NFL betting show with Chris Rose, Ross Tucker, and Jared Smith as they look to make your next bet better! Out every Thursday.