Thursday Night Football reaction: Contenders (Patriots) separate from pretenders (Falcons)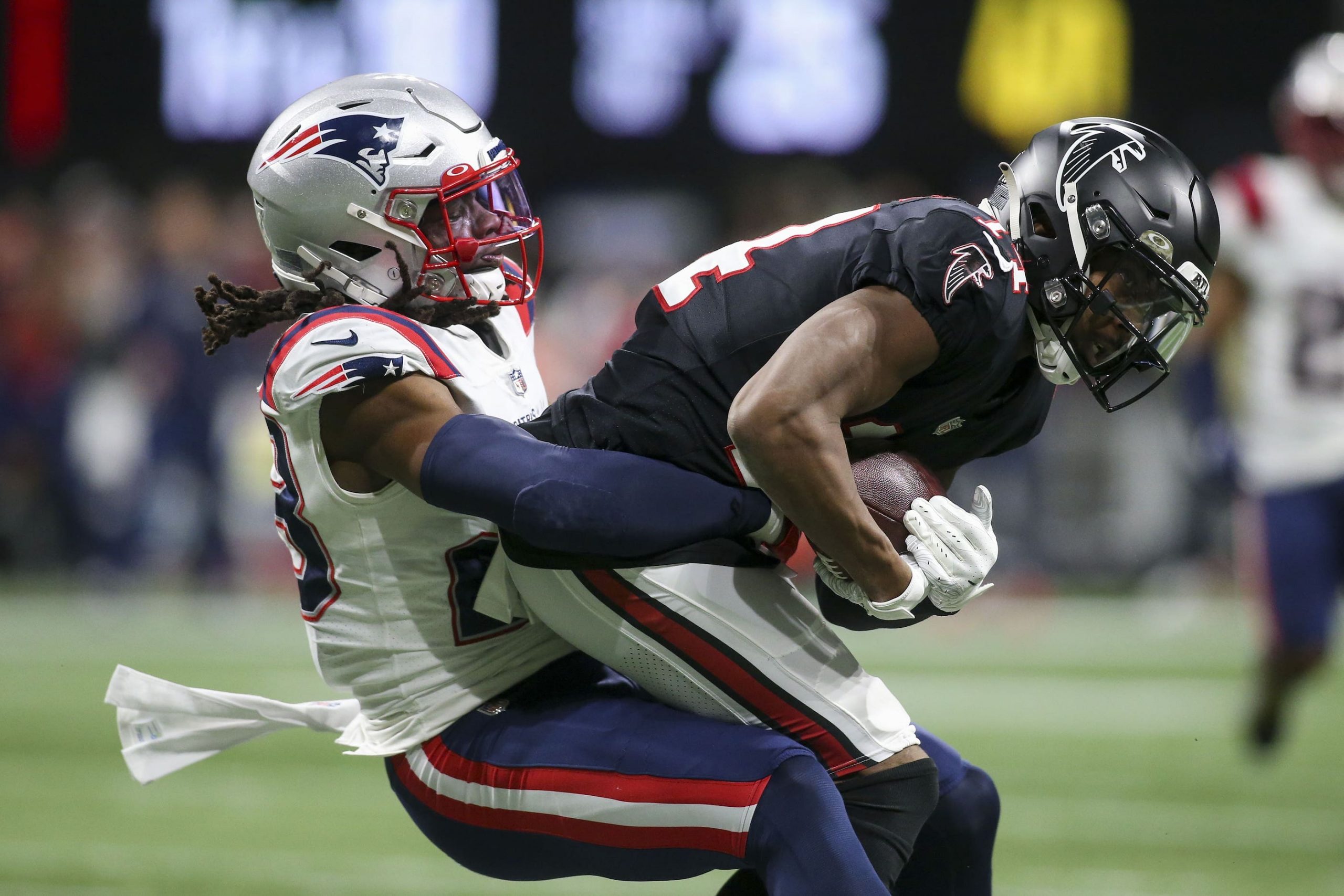 Two teams don't necessarily have to be in the same division — or even the same conference — for a game to separate the contenders from the pretenders. That is exactly what happened on Thursday Night Football in Week 11, as the New England Patriots proved that they are a playoff-quality football team while the Atlanta Falcons are clearly building for a future beyond 2021.
Let's recap what happened in Atlanta on Thursday night and break down what it means.
Patriots and the under!
Thank you, Patriots!
It was a successful night at the betting window for Pickswise nation, as Patriots -6.5 and Under 47 were easy winners. In fact, the under was one of our three-star best bets of the week – and to say that it cashed with room to spare would be a gross understatement. Twenty-one more points could have been scored and the under still would have hit.
Of course, it doesn't take a genius to hammer the under when New England's defense is involved. Even prior to Thursday the Patriots' two most recent point totals allowed were 6 and 7. With a shutout to put an exclamation point on their fifth win in a row, the Pats are now yielding an average of just 10.0 ppg to their opponents during this winning streak.
Against Atlanta, the visitors surrendered a mere 165 yards of total offense and kept the opposition to an anemic 3.2 yards per play. They forced the Falcons into a ridiculous 4 turnovers, one of which resulted in an interception return for a touchdown by Kyle Van Noy in the closing minutes. New England also sacked Matt Ryan 4 times, resulting in a total of 33 yards lost.
Matt Ryan tonight:

19/28 | 153 yards | 2 INT's | 0 TD's

(Via @NFL)

— Pickswise (@Pickswise) November 19, 2021
Head coach Bill Belichick's squad is now 7-4 and remains inside the AFC playoff cut line. Although 7-4 is good but not great, it feels like the Patriots are much, much better than their record suggests based on their current level of play.
In an AFC – and really an entire NFL – with no dominant team, the Pats are more than capable of not only making the playoffs but also doing some damage upon arrival.
Falcons fall to 4-6
Nothing mentioned above was anything we didn't already know going into Thursday Night Football. Similarly, we also didn't really learn anything about the Falcons. We already knew they were bad; much, much worse than a 4-5 record indicated. Three of their wins have come because they got to play the Giants, Jets, and Dolphins, and mixed in with that group was a fluke success in New Orleans.
Atlanta is bad, but it is not as terrible as Thursday argued. It also isn't as good as a victory over the Saints would suggest. This team is somewhere in between. The Falcons didn't have Calvin Ridley or Cordarrelle Patterson against the Patriots. When you can't run the ball against anyone and you are facing an elite defense with an inept offensive line, you can't afford to be missing two of the three players on your team who can win one-on-one matchups. It's no surprise that Ryan and company were hopeless on offense.
To be clear, that isn't to say that the Falcons can be a good team with Ridley and Patterson on the field. It's just to say that they aren't the worst in the league – which is what they looked like on Thursday.
Atlanta, relish the fact that you are the world champs in baseball. Because a football championship is a long way away.
Pickswise is the home of free NFL Predictions  and NFL Odds. Check out the latest NFL Prop Bets and NFL Parlays as well as expert NFL Underdog Picks and NFL Computer Picks.