Thursday Night Football reaction: Cowboys capitalize on Saints' ineptitude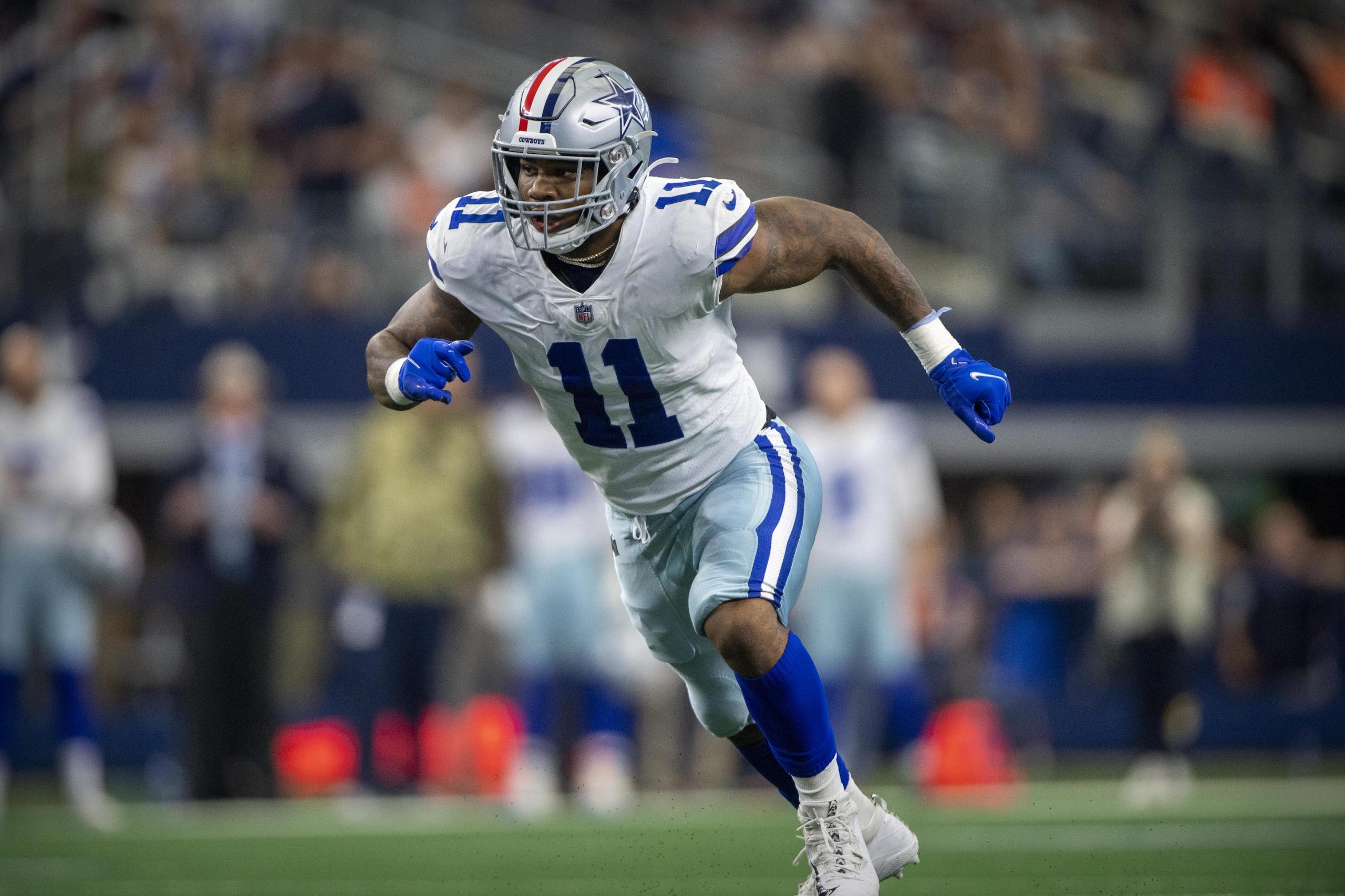 Dan Quinn head coaching a team with Taysom Hill quarterbacking the other team… what could possibly go wrong?!?!?
To say that I did not have high hopes for the Week 13 installment of Thursday Night Football would be a gross understatement. Unsurprisingly, it was a mostly unwatchable game in which the offenses were worse than the defenses were good. Hill made a couple of nice plays with his feet for the New Orleans Saints, while Dallas Cowboys rookie sensation Micah Parsons continued to impress at his outside linebacker for the spot, but beyond that, it was rather poor football throughout the Cowboys' 27-17 victory.
But hey, we aren't complaining! We had Dallas and the under!
Let's recap what happened in New Orleans on Thursday night and break down what it means moving forward.
A win is a win for Dallas
Missing its head coach and several other staff members because of Covid-19 protocols, Dallas simply wanted to go into New Orleans, get a win, and get out of there. That is exactly what the visitors did. Beyond that, they didn't do much. Yes, the Cowboys "forced" 4 turnovers; but – let's be honest – that's because the Saints were playing a running back at quarterback. New Orleans was also without running back Alvin Kamara, so the home team presented zero threat on offense. Meanwhile, Dak Prescott threw 1 interception of his own and came close to throwing a couple more.
Here is how Fox commentator Troy Aikman analyzed it after Prescott almost threw an interception at the 5:33 mark of the fourth quarter with his team leading by 10: "Dallas is trying to keep New Orleans in this game."
Whatever the case, the 'Boys stumbled to their 8th win of the season to stay well clear of Washington in the NFC East. Now even a split of two upcoming games against the Football Team will all but clinch the division for Dallas. As for the Saints, they have lost 5 straight and are for all intents and purposes out of it at 5-7.
Cowboys and the under!
On the bright side, the betting was awesome. Pickswise expert Andrew Wilsher was all over the Cowboys -4.5 and Under 47.5. Moreover, PropBetGuy went 1-for-1 on his plays – easily cashing Ezekiel Elliott Under 70.5 combined rushing and receiving yards. As if all of that isn't enough, Let's Bet It host Lauren Jbara landed Trevon Diggs to record an interception at +540 odds!
🎄 25 DAYS OF CHRISTMAS GIVEAWAY 🎄

For Day 2 Pickswise Nation is riding with @jaredleesmith and @laurenjbara's POD and we're giving out $50 if either pick cashes

The picks? Saints +5.5 and T. Diggs over .5 INTs

Just RT and follow to enter! 😎

T&Cs: https://t.co/7CfeElhQmH pic.twitter.com/IWrkEwCtcl

— Pickswise (@Pickswise) December 2, 2021
The only bet that was even a bit of a sweat was Cowboys -4.5, because – as Aikman described – they kept letting the Saints back in the game. The under was pretty much a lock the whole time until an otherwise meaningless late touchdown by New Orleans made it seem a little bit close in the end. A hobbled Elliott never came close to his yardage quota, finishing with 47 yards from scrimmage.
Yes, it was a good day at the office.
That's a lot more than the New Orleans Saints can say.
Pickswise is the home of free NFL Predictions  and NFL Odds. Check out the latest NFL Prop Bets and NFL Parlays as well as expert NFL Underdog Picks and NFL Computer Picks.