Wise n' Shine: What you need to know to bet better on Wednesday, May 25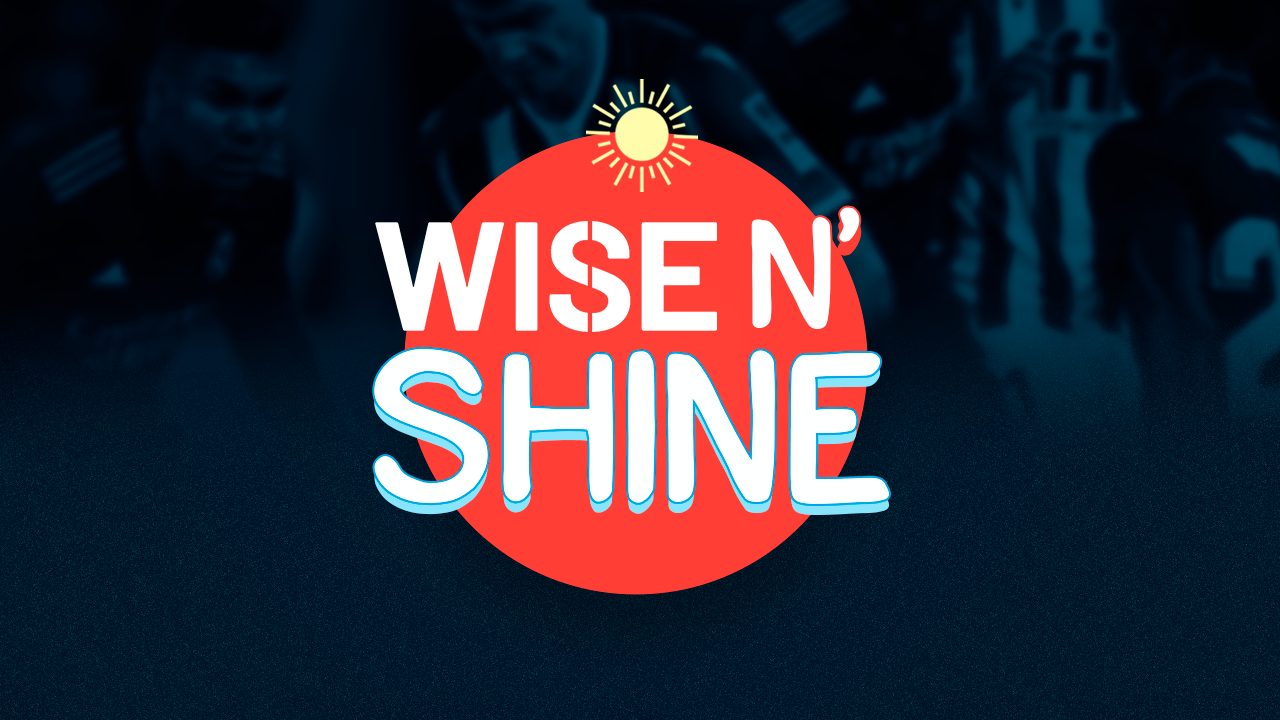 Happy Wednesday, Pickswise Nation! We've got another great day of betting action after the Mavs kept their series with the Warriors alive and the Rangers pulled level with the Hurricanes. Let's get right into making your next bet better!
About Last Night
Mavs ain't done yet
The Mavs entered Game 4 in a do-or-die situation, and they have survived for now. Dallas secured a 119-109 victory over the Warriors that was a lot more comfortable than the score suggests. The Mavericks are now +1900 to pull the full comeback in the Western Conference Finals, while Golden State is -5000.
MLB cappers stay hot
Fresh from going 9-3 on totals on Monday, the Pickswise MLB cappers maintained their momentum by going 11-4 on sides last night and 8-6-1 on totals. The day's most thrilling game saw the Giants secure a 13-12 victory over the Mets that came right down to the final inning.
Rangers tie it up with Hurricanes
Home advantage proved the key for the Rangers as they hammered the Hurricanes 4-1 at Madison Square Garden to pull level with Carolina in their best-of-7 series. Meanwhile, the Oilers earned a 5-3 win over the Flames to go 3-1 up in the series and cash our bet of Oilers -1.5 at +210 odds!
Today's Slate
Celtics meet Heat In ECF Game 5
The Eastern Conference Finals continue with Game 5 between the Celtics and Heat, with the series finely positioned at 2-2. One of the teams will be one win away from the NBA Finals by the end of the night, with Boston slight road favorites to get the victory. Read our full game preview for Celtics vs Heat.
Avs aim to close it out against Blues
After the Lightning already swept the Panthers, we only have one NHL Playoffs game tonight. It pits the Blues against the Avalanche, with Colorado hoping to close out the series with victory in front of their own fans. Get our picks for the Blues vs Avalanche matchup.
Delightful dozen in MLB
We have a 12-game MLB slate today with a number of afternoon matchups to look forward to. The Tigers and Twins face off at 1:10 pm ET live on YouTube, but action actually starts at 12:35 pm ET between the Rockies and Pirates. That carries right the way through to 9:30 pm ET, when the Rangers meet the Angels. Check out today's MLB game previews.
Europa Conference Final soccer action this afternoon
Two of European soccer's top teams, AS Roma of Italy and Feyenoord of the Netherlands, face off in the Europa Conference League final at 3:00 pm ET, with Roma coach Jose Mourinho looking to prove he is still one of soccer's elite bosses. Get our best bet for Roma vs Feyenoord.
Best Bet of the Day
Boston Celtics vs Miami Heat Over 203.5
8:30 pm ET, ESPN
Defense finally showed up in this series in Game 4, as for the first time both teams were held below 100 points. That was more a reflection of Miami's starters only tallying 18 points and the entire team just having an awful shooting night. Don't expect a repeat of that here. Miami should be better on their home court, but they desperately need to make more threes. Their Game 4 effort was the best three-point shooting they've done in this series. If they can get some carryover on that, it will force Boston to push the pace and match them. Read our full game preview for Celtics vs Heat.
Must-watch
Enhance your sports betting knowledge by watching our daily sports betting show Let's Bet It! at 10:00 am ET.
Jared Smith and Alex Glaze are your hosts today and will be joined by Pickswise NBA analyst and 2008 champion Brian Scalabrine, who will be giving his thoughts on tonight's Game 5 between the Celtics and Heat. The team will also be giving their NHL Ice Picks before revealing their Plays of the Day.
Check it out at our YouTube channel at https://youtube.com/c/Pickswise and remember you can also access the show through Spotify and Apple Podcasts (search for Let's Bet It Presented By Pickswise).
Must-read
We have tons of great betting content to help you bet better today. For tonight's Game 5 between the Celtics and Heat, we have our +857 same game parlay and first basket best bet. Over on the ice, we've got a same game parlay for Blues vs Avalanche, where we look to build on our momentum of cashing 3 parlays in 4 days.
In MLB, lock in our early Tigers vs Twins same game parlay for 1:10 pm ET, as well as our +986 mega parlay.
Be sure to head over to the Analysis tab for all today's great betting content as it drops throughout the day.
Stat of the Day
Mariners pitcher Robbie Ray has allowed 9 runs on 10 hits in 12 innings this season. He starts today against the Athletics.
Pickswise is the home of free sports picks, news, and best bets. Check out our expert NBA picks, MLB picks, NHL picks and Soccer picks for the latest game picks.