Best 2021 NFL Draft player draft position prop bets: Trey Lance could tumble
NFL Draft talk has been dominating sports airwaves for several months, and now it is almost here—two days away, to be exact. With the festivities rapidly approaching, it's time to look at our best over/under player draft position prop bets. We know quarterbacks are going one through three, but after that things could get crazy. Here are our best predictions.
Draft position prop bets
Trey Lance Over 5.5 (-159) – There is a chance that Lance goes third overall to San Francisco, but I think that will end up being Mac Jones or Justin Fields. It sounds more and more like the Falcons are going to stand pat at No. 4 and take Kyle Pitts, and the Bengals obviously aren't going to take a quarterback at No. 5. A trade could happen in one of those two spots, but the smart money is on Lance falling—perhaps into the Broncos' lap at No. 9.
DeVonta Smith Under 11.5 (+115) – At one point there was talk of Smith going No. 3 overall to Miami to reunite with Tua Tagovailoa. Expectations for the Heisman Trophy winner have since cooled, and the Dolphins no longer have that pick anyway. Still, Smith shouldn't last past 11. The Giants would do well to snag him at that spot…if he is even still on the board.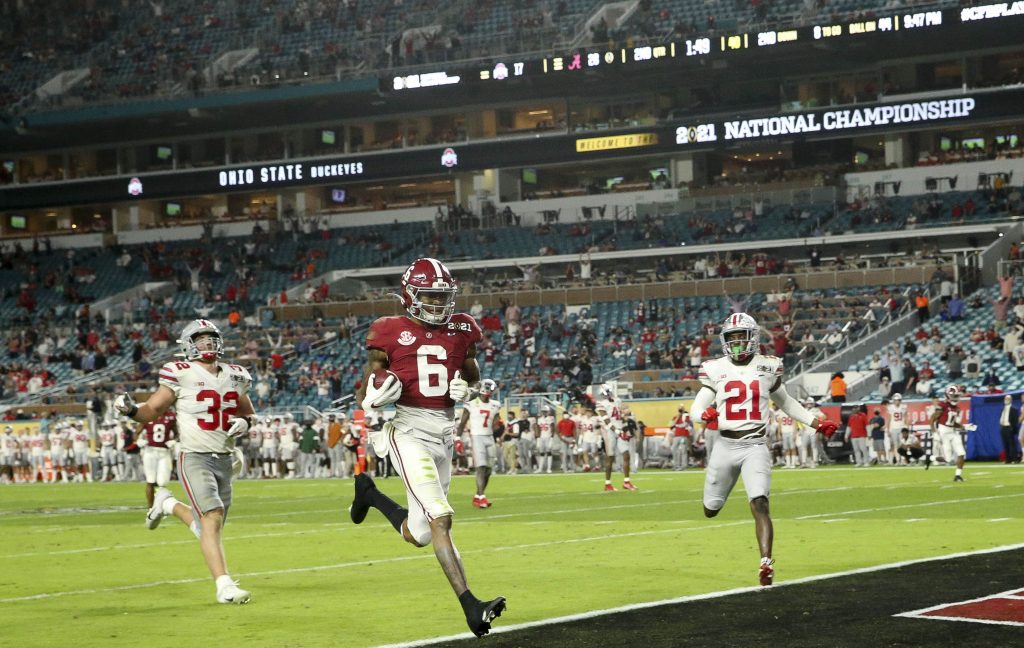 Kwity Paye Under 18.5 (-112) – There is no Chase Young in this year's class, so the run on pass-rushers won't begin until somewhere in the teens. It could begin with any number of DEs or OLBs, but I think it will be Paye who goes first. The Vikings at No. 14 have to think about him, while the Raiders (No. 17) and Dolphins (18) would also be in the mix.
Greg Newsome II Under 24.5 (-104) – The run on cornerbacks is going to begin a little earlier, possibly with Patrick Surtain II. The earlier Surtain and Jaycee Horn fly off the board, the better it is for Newsome and others. I don't think CB-starved teams in the late teens and early 20s will be able to pass up such an opportunity. If Newsome is still around at No. 23, the Jets should bite.
Rashod Bateman Over 27.5 (-112) – The supply of wide receivers outweighs the demand when it comes to this 2021 draft class. There are just a ton to be had, including in the first-round market. Bateman has plenty of talent, but his injury history is a concern. With pass-catchers like Pitts, Smith, and Jaylen Waddle sure to go before him, Bateman could fall to 28 or lower — and perhaps out of the first round.
Javonte Williams Under 39.5 (-112) – Najee Harris and Travis Etienne are potential first-round draft picks. The earlier they get selected, the better it is for Williams. He actually has first-round potential himself, and at worst I see him getting picked early in the second. Some really bad team could use its second pick on a running back (a prime candidate being Atlanta at No. 35 overall).
Be sure to check out Pickwise's other 2021 NFL Draft content:
Pickswise is the home of free expert NFL Picks and NFL Predictions. Check our season previews and NFL Futures Bets leading up to the NFL Season, including our favorite NFL Prop Bets for the 2021 season.