2021 NFL futures, best regular season record: Chiefs the choice, but there's a +2800 longshot with value
The NFL offseason continues to chug along. Things are quiet now, but they won't be for long. Training camps will open in just a few weeks and the preseason will be right behind. We have just a couple of months until the regular season starts, and here at Pickswise we have a ton of great content planned.
We're going to have all sorts of futures picks, including articles on everything from teams to make/miss the playoffs in the AFC to who will win Comeback Player of the Year. When the preseason starts, we'll have free picks on the side and total of every game. But right now we're still in the futures mindset, and today we're talking best regular-season record.
Best NFL regular-season record odds
Which team will have the best regular-season record in 2021? Let's start with the odds, courtesy of DraftKings:
Kansas City Chiefs +400
Tampa Bay Buccaneers +650
Buffalo Bills +1000
Baltimore Ravens +1100
San Francisco 49ers +1300
Cleveland Browns +1400
Los Angeles Rams +1400
Green Bay Packers +2000
Seattle Seahawks +2000
Indianapolis Colts +2500
Tennessee Titans +2500
Dallas Cowboys +2800
Every other team is 30/1 or greater. According to oddsmakers, there are the Chiefs and Buccaneers…and then everyone else. The Bills find themselves in a (somewhat distant) third after their trip to the AFC Championship.
It's not too often you'll see a team finish 5-11 and then have the fifth-best odds to have the best record in the whole league the following year, but that's what we're seeing with the 49ers. If you were hoping to get a discount on San Francisco after their injury-riddled year, you'll be sorely disappointed.
The Browns have more buzz than any time in recent memory, and they're tied for sixth-lowest with the Rams, who have a ton of buzz of their own after trading for Matthew Stafford.
Plenty of bettors will likely be enticed by the Packers at 20/1, banking on Aaron Rodgers and Green Bay squashing their beef and having another great year.
Ok, let's get to the fun part, a couple of best bets:
Check out the rest of our 2021 NFL futures picks
NFL best regular-season record: Chiefs +400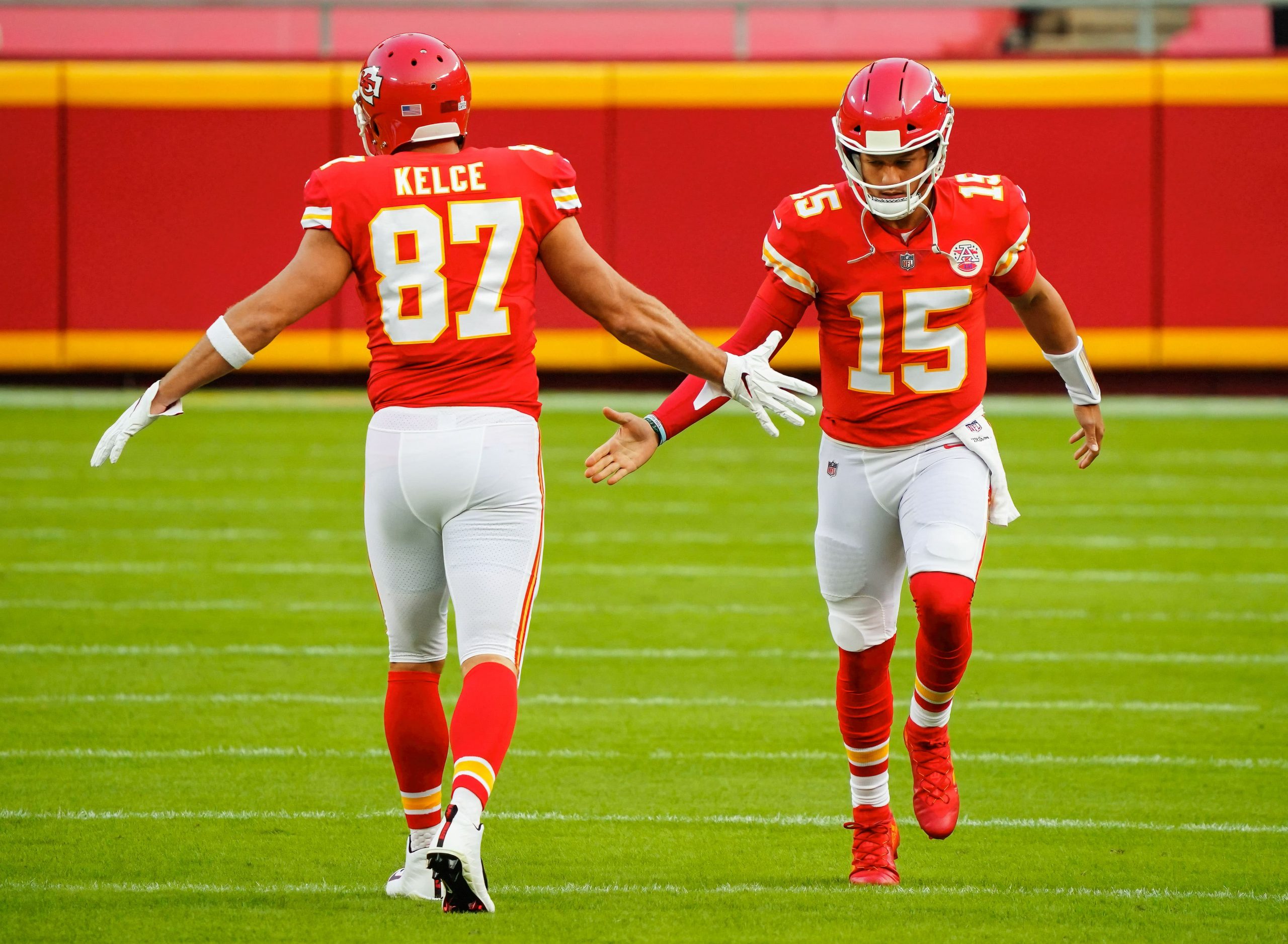 It's the boring play, but it's also the smart one. The Chiefs had the best record last year when they went 14-2 while the Bills and Packers both went 13-3. It could've been even better than that. Kansas City only actually lost one game where they actually tried. They very likely would've gone 15-1, but they rested starters in Week 17 against the Chargers since they already had the top seed wrapped up. I don't see any reason to believe the Chiefs will take a step back, but there are plenty of reasons to believe they'll get better.
They completely overhauled the offensive line, adding Joe Thuney, Orlando Brown Jr., Austin Blythe, and Kyle Long this offseason, and getting Laurent Duvernay-Tardif back from COVID-19 opt-out. All a sudden, they have one of the best o-lines in the league.
Kansas City will also be highly motivated to prove themselves again on the heels of their embarrassing Super Bowl loss to the Bucs. A Chiefs team with a chip on their shoulder is a scary thought for the rest of the league.
Be sure to read our picks and best bets for which NFC teams will make/miss the playoffs
Longshot bet: Cowboys +2800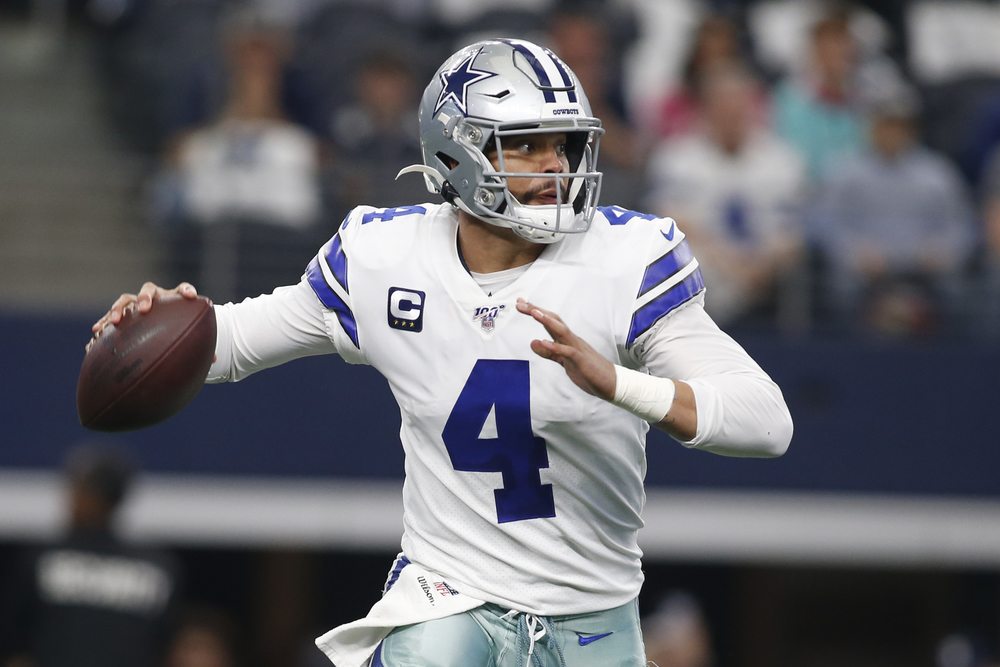 If you don't feel like backing the favorite and want something with juicier odds, the Cowboys are attractive at 28/1. Obviously with a bet like this, what we're looking for is upside. With the offense Dallas has assembled, they have a sky-high ceiling.
Dak Prescott was on pace to shatter records before going down with his ankle injury. Assuming he makes a full recovery, this passing game is going to be elite. Prescott will have Amari Cooper, Michael Gallup, and CeeDee Lamb at his disposal, which is enough to make any quarterback jealous.
Like the Chiefs, the Cowboys will have a dramatically better offensive line. The whole unit was banged up last year, with starting tackles Tyron Smith and La'el Collins missing virtually the entire year.
One reason I think they could have the best record in the league is because of the pitiful state of their division. They've got six games against Washington, the Giants, and the Eagles. They could easily sweep those. If the defense just gets moderately better, which it should, watch out for the Cowboys.
Find out our early picks for who wins Super Bowl 56!