2021 NFL season preview: Opening lines for first 17 weeks posted, Chiefs favored in every game
No, the Kansas City Chiefs probably won't go 17-0. They are, however, favored in each of their first 16 games.
The Chiefs' status as favorites every time they take the field from Week 1 through Week 17 was one of the notable revelations when BetMGM posted lines for the first 17 weeks of the 2021 NFL season on Wednesday afternoon (Week 18 has not been posted due to the uncertainty of teams' playoff statuses heading into their respective finales). At the other end of the spectrum, the Houston Texans are underdogs every single time.
We have already posted a number of useful NFL futures articles, which you can find on our NFL news tab. Let's continue our offseason coverage by looking at what we learned from BetMGM's line postings.
Chiefs favorites, Texans underdogs the whole way

The Chiefs are favored by as little as one point (at the Baltimore Ravens) to as many as 10.5 points (vs the Las Vegas Raiders in Week 14). Bidding for its third consecutive AFC championship and second Super Bowl triumph in the span of three years, Kansas City is also handed a double-digit spread against the New York Giants (Monday Night Football in Week 8). Aside from their road date with the Ravens, the Chiefs are currently favored by more than a field goal in every other outing.
Meanwhile, the Texans are underdogs by as little as one point (Week 12 vs the New York Jets) and as many as 14 points (Week 4 at the Buffalo Bills). The Texans are getting only 2.5 points at home against the Jacksonville Jaguars in Week 1. They are getting at least 13 points on two other occasions in addition to the lopsided spread at Buffalo. Obviously, Deshaun Watson's status is a factor, but this team is expected to be terrible no matter what.
Check out our best bets for which AFC teams will make/miss the NFL playoffs
Biggest spreads
Buffalo Bills -14 vs Houston Texans (Week 4)
San Francisco 49ers -13.5 vs Houston Texans (Week 17)
Cleveland Browns -13 vs Houston Texans (Week 2)
Are you sensing a trend here? If there is one thing we know from looking at the lines, Houston is expected to be the worst team in the NFL by a country mile.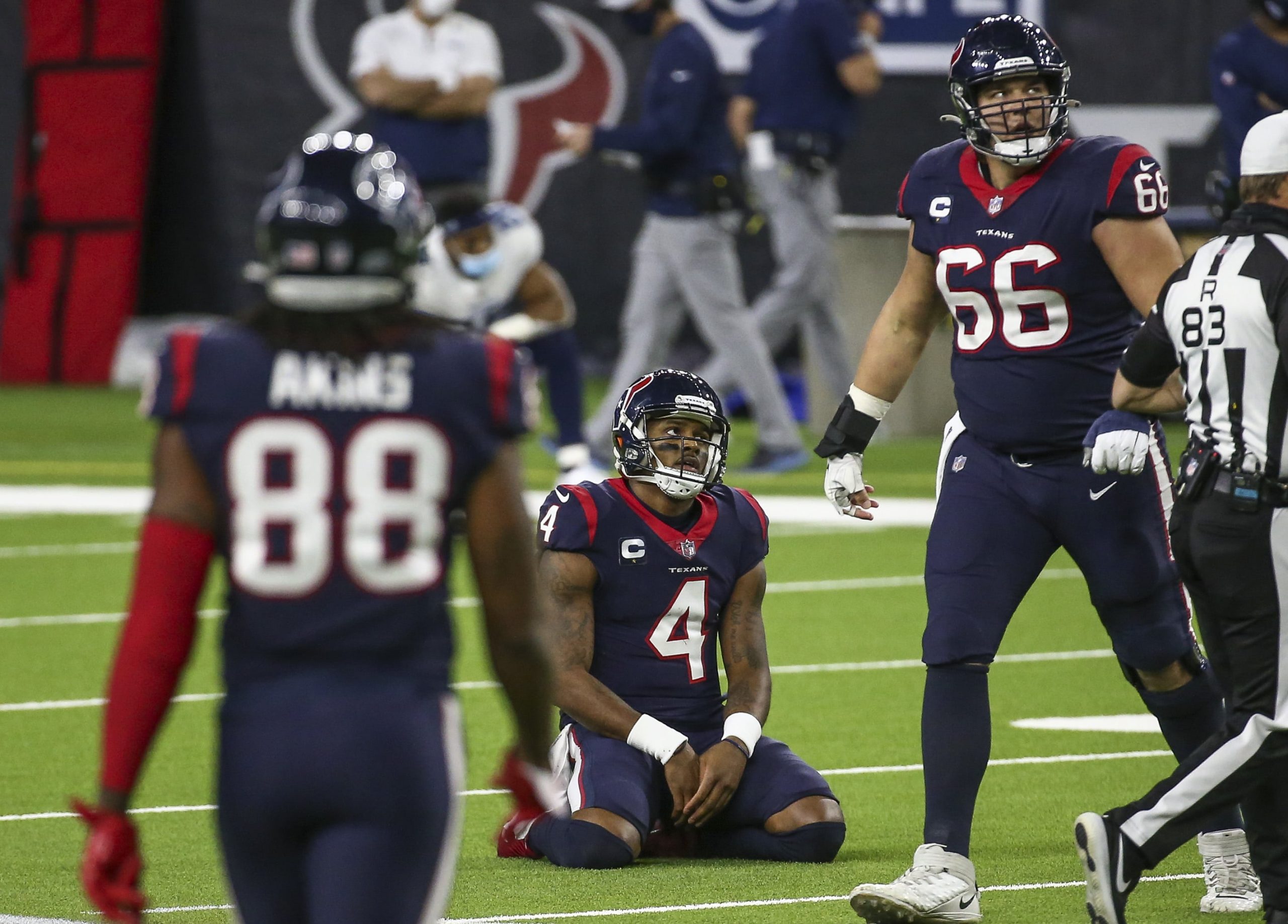 Biggest totals
Kansas City Chiefs vs Dallas Cowboys 55 points (Week 11)
Kansas City Chiefs vs Buffalo Bills 54.5 points (Week 5)
Kansas City Chiefs vs Tennessee Titans 54.5 points (Week 7)
Houston being the worst team in the business is not the only obvious statement being made by the early odds. It is also quite clear that Kansas City is expected to boast the best offense.
Marquee matchups
With lines posted for each of the first 17 weeks, there is bound to be some early value to be had. Depending on how things pan out, the spreads could be very different once we get to game day. Let's break down the three that stand out most.
Green Bay Packers -3 vs Seattle Seahawks (Week 10)
If Rodgers plays, this will be an intriguing showdown between him and Russell Wilson. Of course, Green Bay's star quarterback will really be going up against the Seahawks' secondary, which was much maligned in 2020. All of these lines are assuming Rodgers returns, which is the likely scenario. Still, there may be some value on all of the Packers' opponents based on the chance he either sits out or goes somewhere else.
Buffalo Bills -2.5 at Miami Dolphins (Week 2)
With the era of New England Patriots dominance a thing of the past in the AFC East, both the Bills and Dolphins have high hopes heading into 2021. Buffalo won the division last season and made it all the way to the conference championship game. Tua Tagovailoa is unproven and is less likely than Bills QB Josh Allen to be in full flow by Week 2. Right now, I like Buffalo giving less than a field goal in this crucial divisional contest.
Tampa Bay Buccaneers -1 at Indianapolis Colts (Week 12)
Are the Colts the real deal? If so, they may be home favorites by the time this showdown rolls around. Even if that's the case, it won't be by more than one or two points over the defending Super Bowl champions so I have no reservations about going ahead and grabbing the Bucs at -1. After all, there is a decent chance that Indy isn't the real deal, in which case Tampa Bay will be giving more than a field goal by kickoff time. Don't forget that the Bucs have brought back just about everyone.
Find out our early predictions for who wins Super Bowl 56, including 33/1 and 40/1 longshots!
NFL Week 1 odds
Pickswise is the home of free Expert NFL picks and NFL odds. Be sure to check out all of our season previews and NFL futures bets leading up to the 2021 NFL season.