Best MLB win total bets for the 2022 regular season: Tap the Rockies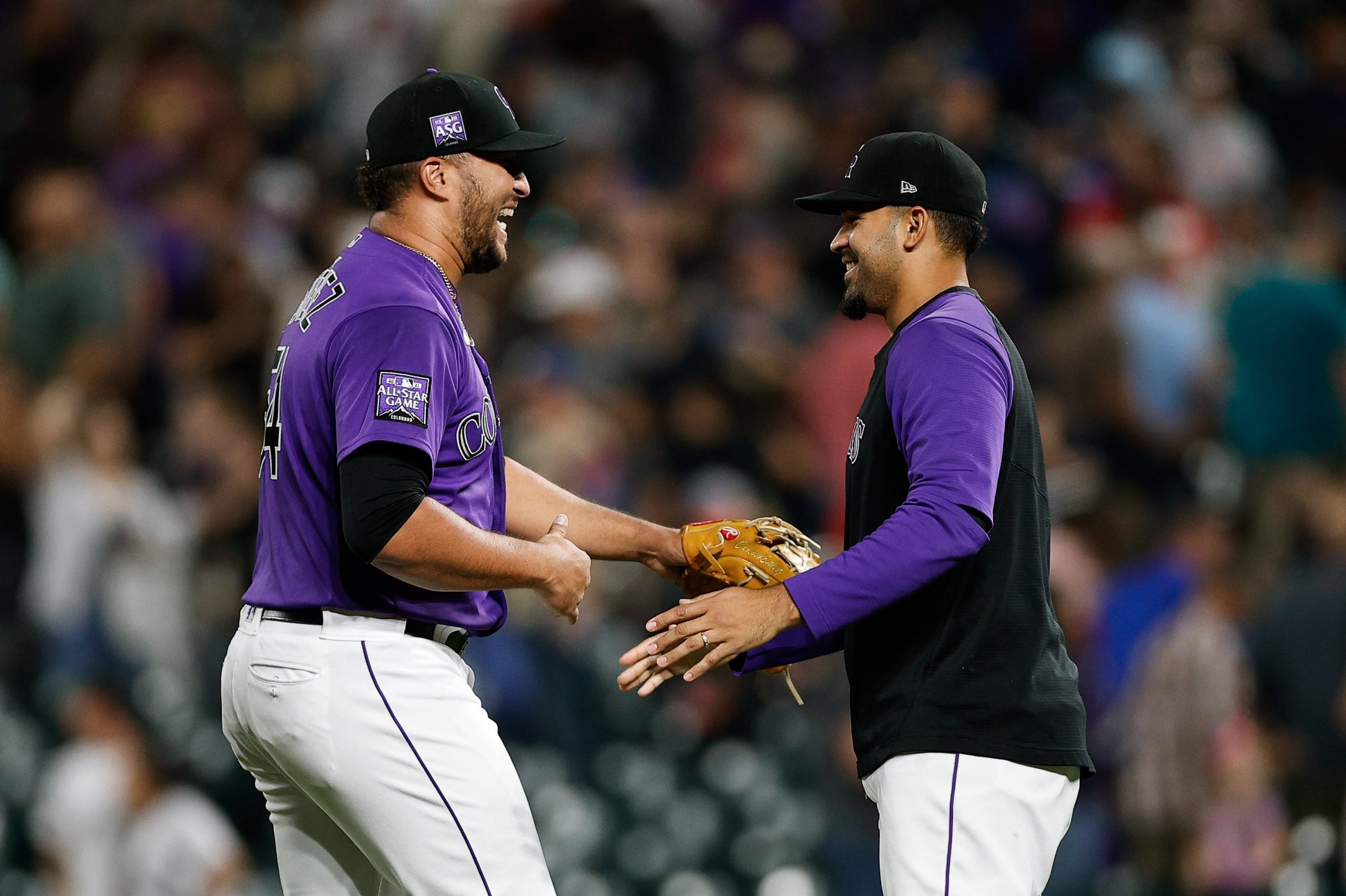 The 2022 Major League Baseball season is just about here – albeit a week later than expected because of the lockout. Although the first two series were cancelled, everything else was saved. And that has to be considered a relative success given how dire things looked earlier this spring. The 2022 MLB campaign is also beginning in time to give us one of the best days of the year: Opening Day and the start of the Masters both on Thursday. It's an embarrassment of riches!
Which teams will be thrilled that we are, in fact, having a season? Which teams would just assume they had an extended vacation on the golf course, avoiding the baseball diamond altogether? Let's take a look at 4 of the best over/under win total bets to be made.
Atlanta Braves over 91.5 (-105)
The defending World Series champions surprisingly lost Freddie Freeman in free agency and – in a more expected development – saw World Series MVP Jorge Soler sign with Miami. Despite those departures, Atlanta should actually be better than it was in 2021. Ronald Acuna will return shortly from a torn ACL, Mike Soroka could make a comeback this summer, Marcell Ozuna is back, and the Braves will have Adam Duvall and Eddie Rosario for a full season (unlike last year, when they were trade-deadline acquisitions). Add Kenley Jansen and Collin McHugh to a bullpen that was already dominant in the playoffs and it's hard to find any weaknesses in this club. The Braves could end up closer to 100 wins than to 90.

Check out our full Braves team preview
Seattle Mariners over 83.5 (-115)
The Mariners made a dramatic late-season push for a wild-card spot in 2021, falling 2 games short of the Red Sox and Yankees. They went 90-72, and I'm not sure how you can expect such a sizable step back in the form of 7 fewer wins. Eugenio Suarez and Jesse Winker were acquired from Cincinnati to bolster the lineup along with Adam Frazier from San Diego. The Mariners also signed AL Cy Young winner Robbie Ray from Toronto in free agency. I also like a bet on Seattle to make the playoffs at +180. There is value all around the betting market with this ballclub.
Check out our full Mariners team preview
Colorado Rockies over 68.5 (-105)
The Rockies won 74 games last year even though they played in a division in which 2 teams won at least 106 games. Even though the Dodgers will be great again, you can't think the top of the National League West will be as amazing as it was in 2021. There should be more opportunities for Colorado to pick up wins, and even the same number as last season would exceed this 68.5 quota with room to spare! Jon Gray and Trevor Story are significant losses, but the Rockies added Kris Bryant and Randal Grichuk to the lineup. They can move Charlie Blackmon to DH, too, which is where he belongs. Asking for more than 68 victories certainly isn't too much.
Check out our all of our MLB team guides
Boston Red Sox under 85.5 (-105)
The Red Sox overachieved in 2021, compiling a 92-70 record, beating the Yankees in the American League wild-card game before losing to Houston in the ALCS. Story is a nice addition, but other than that I'm not too enthused about their offseason moves. A lot will have to go right in the pitching rotation if they want to overcome Chris Sale's injury issues. Competing in a division with the Yankees, Rays and Blue Jays doesn't help. Four AL East teams won more than 90 games last season, which is ridiculous. The aforementioned three aside from Boston could be just as good as 2022. Even if the Sox play decent baseball from start to finish, they could still finish under this 85.5 number.
Check out our full Red Sox team preview
Pickswise is the home of free sports picks, news and best bets. Check out our expert NFL Picks, NBA Picks, MLB Picks and NHL Picks for the latest game picks.