Best Monkey Knife Fight picks for Thursday Night Football: Dallas Cowboys vs New Orleans Saints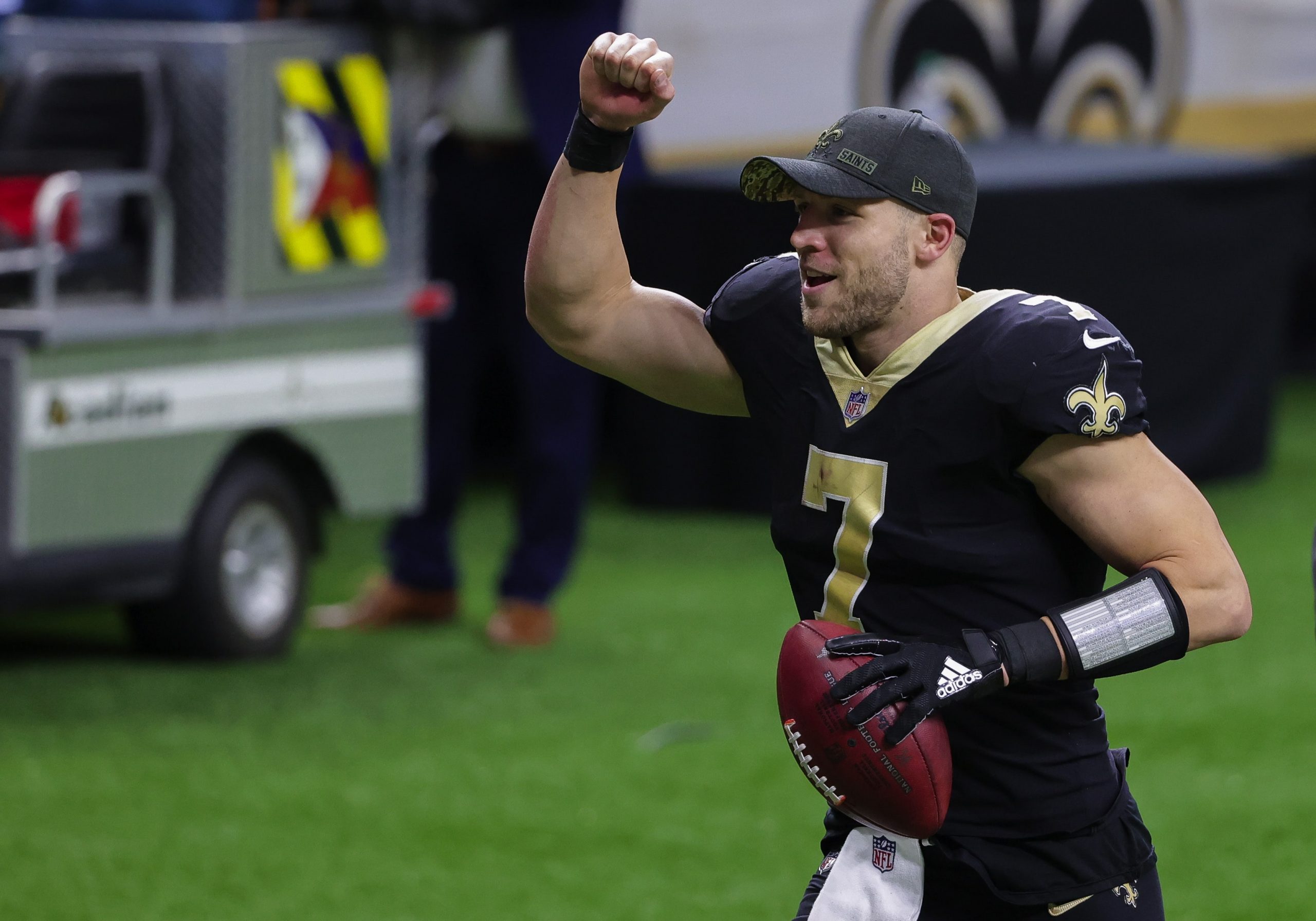 Thursday Night Football is back for Week 13. After having a slate of Thanksgiving games last Thursday, we're back to just one primetime clash. It'll be an NFC battle as the New Orleans Saints host the Dallas Cowboys. Will the Saints snap their four-game losing skid and get back in the NFC playoff hunt, or will the Cowboys stop a little losing streak of their own? The spread is at right about 4.5 with the Cowboys being sizable road favorites. We of course have our own thoughts on the side and total, but right now we're talking Monkey Knife Fight and the games they have available to play for TNF.
MKF is one of the fastest-growing daily fantasy sports sites in the U.S. with a unique offering of player props games. You don't have to play against a bunch of professionals with algorithms and it's super easy to use.
Here are my favorite couple of MKF plays for Thursday Night Football.
Don't forget to check out our free NFL picks on the side and total for every game in Week 13!
New Monkey Knife Fight customers can take advantage of the promotion below and claim their 100% deposit match up to $100!
Monkey Knife Fight More or Less – Dak Prescott more than 270.5 passing yards, Taysom Hill more than 180.5 passing yards
Looking at this passing yards More or Less, I'm going more for both quarterbacks. Let's start with Hill. This is Hill's first start at quarterback this season, and I think the line-makers are being overly conservative. Just look at what he did last year when filling in for Drew Brees. Hill made four starts in place of an injured Brees, and put up at least 232 passing yards in three of them. The only game where he didn't get to 232 in was a truly bizarre game against Denver. That was the game where the Broncos' quarterbacks were all out due to COVID, and a practice squad receiver started at quarterback. So the Saints went extremely conservative on offense and Hill only attempted 16 passes. So he only had three normal starts, and hit 232+ in all three. Now he's facing a Cowboys secondary that can be exploited.
On the flip side, Prescott should also have some success. New Orleans has a solid defense, but they're beatable over the top. Just last week they let Josh Allen average 9.3 yards per attempt. The Saints have an elite run defense, so I don't think the Cowboys will be able to run the ball much. Expect Dallas OC Kellen Moore to come out with a more pass-first gameplan. Last week against the Raiders when the team was struggling to run, Prescott ended up putting up 375 yards. I think we could see a similar story here.
What is More or Less?
One of MKF's most popular games, More or Less gives you a list of players and their yardage lines, and you simply have to choose More if you think they'll go over, or Less if you think they'll go under. It can include two or more selections, and if you get them all right you win! The more selections there are, the better the payout.
We've hit several TNF same game parlays recently, so make sure you read our SGP for Cowboys vs Saints (+2314 odds!)
More or Less – CeeDee Lamb more than 65.5 receiving yards, Mark Ingram more than 35.5 rushing yards
I often will play one More or Less and one Rapid Fire. But this week, none of the Rapid Fires jumped out to me. Instead, I like a second More or Less. I'm going more on Lamb and more on Ingram. Lamb will return after missing last week with a concussion. Not counting the game he got hurt in, Lamb has gotten to at least 66 . Like I mentioned in my Prescott matchup, this Saints secondary often gives up big plays. Amari Cooper is questionable here and even if he plays there's no way he'll be 100 percent after missing a couple of games with COVID, so that's another thing working in Lamb's favor here.
Ingram is being underestimated here. Mike Florio of ProFootballTalk reported Wednesday night that Alvin Kamara is not expected to play here. If that's true, then I love the 'more' here. In Ingram's most recent game, he rushed for 88 yards without Kamara in the lineup. Even in his last game where Kamara played as well, he still put up 43 yards on only nine carries. If Kamara's out then this is a great play, and even if he does play it's still a decent one.
Don't forget to find out our favorite touchdown scorer prop bets for Cowboys vs Saints!