NBA Futures: 2020-21 NBA Southeast Division Odds, Previews, and Best Divisional Bets
The only bigger favorite in their respective division than the Miami Heat is the Milwaukee Bucks. Neither one appears to have much competition, as the majority of the top teams in the Eastern Conference reside in the Atlantic Division. Expectations are obviously high for the Heat after they made a run to the NBA Finals this past season, although they not among the oddsmakers' top choices in the Eastern Conference.
If you're looking for more in-depth analysis and futures picks ahead of the 2020-21 NBA season, be sure to check out our NBA Championship winner preview, as well as our assessment of both the Western Conference and the Eastern Conference. As for individuals, we've also taken a look at the MVP and Rookie of the Year markets.
But right now let's break down all five teams in the Southeast Division.
Miami Heat (-360)
The only other Southeast Division representative that made the playoffs last season was the Orlando Magic, and they aren't even expected to make it back. In other words, this is clearly Miami's division to win or lose—even though the Atlanta Hawks and Washington Wizards have improved on paper. The Heat should improve, themselves, simply by having that 2019-20 experience under their belts. Bam Adebayo and Tyler Herro are young and on the rise, while Jimmy Butler still has a few prime years left. Head coach Erik Spoelstra is a proven winner and he has veteran leaders in Butler and Goran Dragic to help him run the show. The Heat will likely run away with the division and at +650 there is good value in picking them to win the Eastern Conference (+650 at DraftKings).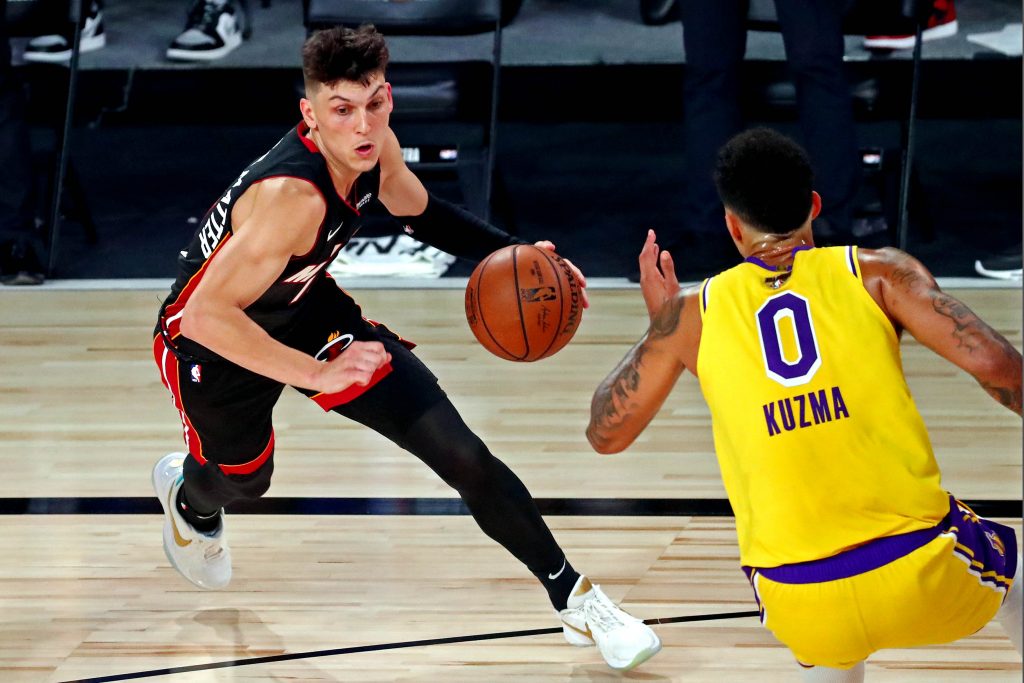 Atlanta Hawks (+700)
To be perfectly clear, the Hawks are probably years away from seriously contending. Trae Young would be a senior at Oklahoma right now, Cam Reddish and DeAndre Hunter are in only their second years, and a lot of new parts must be integrated (among them Bogdan Bogdanovic, Danilo Gallinari, and Rajon Rondo). That being said, expecting them to make the playoffs—and perhaps even with room to spare—would not be overdosing on the Kool-Aid. Bogdanovic's deal with Milwaukee falling through ended up being a massive coup for Atlanta, which on paper has suddenly become one of the deepest teams in the NBA. I am picking the Hawks to make the playoffs (-136 at DraftKings).
Washington Wizards (+700)
There is a new all-star duo in the nation's capital: Bradley Beal and Russell Westbrook. Similar to Brooklyn, the Wizards could see their talent produce some stellar results…or it could just as easily all blow up. That's not to say their ceiling is the same as that of the Nets. Beal and Westbrook aren't Durant and Kyrie Irving, plus their supporting cast is inferior. Still, Davis Bertans and Rui Hachimura are good enough to provide support to the extent that Washington could make the playoffs if Westbrook holds up his end of the bargain. This team needs to get off to a hot start, otherwise Westbrook could become disgruntled and things could go south. Given the low number, I will pick Washington to win more than 45.5 percent of its regular-season games (-110 at DraftKings).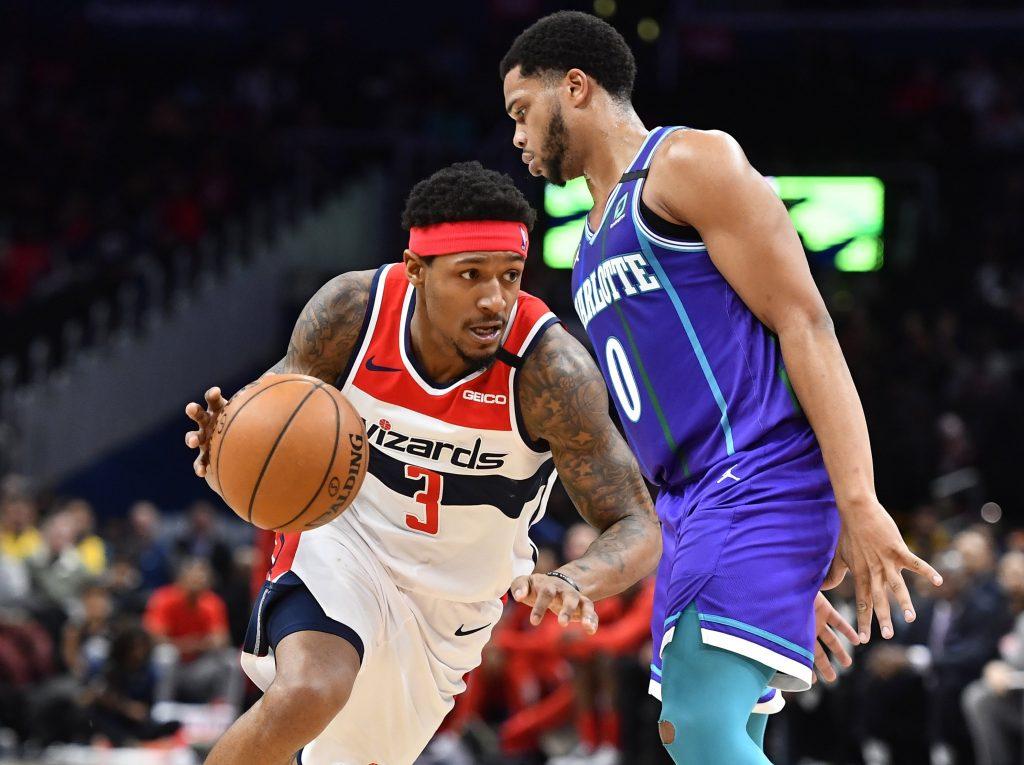 Orlando Magic (+1200)
Orlando snuck into the playoffs as the No. 8 seed and even stunned Milwaukee in Game 1 of their first-round series. Of course, success didn't last long; the Magic promptly lost the next four. They may be hard-pressed to make it back to the postseason this time around. Keep in mind that they were 33-40 last season; the only reason they made the playoffs is because there were so many terrible teams in the East. While some of those teams improved on paper, Orlando did next to nothing in the offseason. Nikola Vucevic, Aaron Gordon, and Evan Fournier are nice pieces, but they can only take a team so far. I will pick Orlando to win less than 43.5 percent of its regular-season games (-110 at DraftKings).
Charlotte Hornets (+3300)
Well, at least the Hornets are going to make some headlines in 2020-21. They drafted LaMelo Ball with the No. 3 overall, so things could get interesting on the court (Ball is wildly talented and exciting to watch) and off the court (Michael Jordan and LaVar Ball being invested in the same team makes for an interesting dynamic). Charlotte also signed veteran forward Gordon Hayward, so improvement will likely be made from last season's 23-42 effort. With more help around them, Devonte' Graham and Terry Rozier should also take another step in their development. As a result I will pick the Hornets to win more than 36.5 percent of their regular-season games (+100 at DraftKings).
Pickswise is the home of free NBA Picks and Predictions. Check out our daily NBA Prop Bets, NBA Parlays and NBA Best Bets throughout the entire NBA season.