NFL Playoffs touchdown scorer predictions and prop bets for Pittsburgh Steelers vs Kansas City Chiefs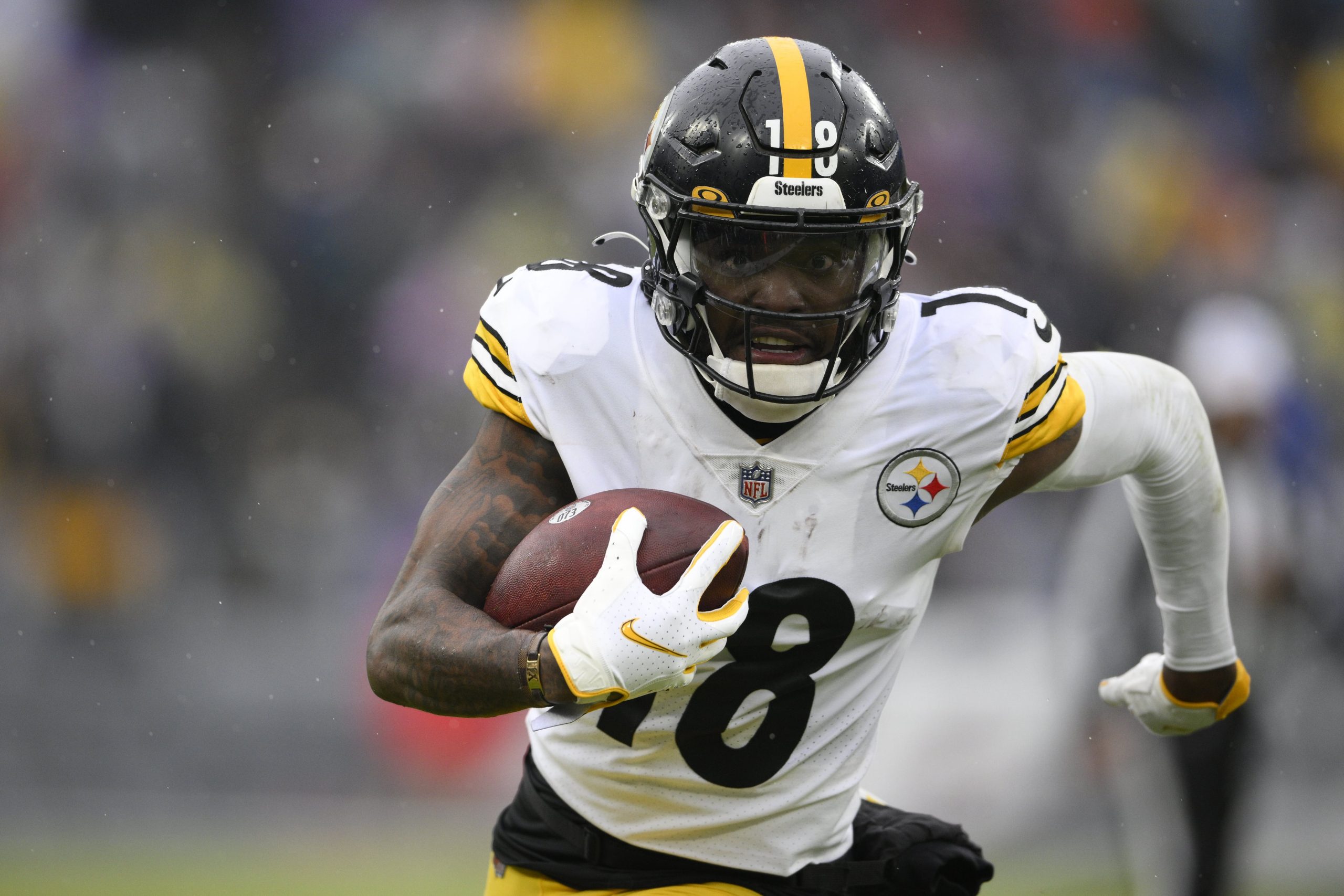 The traditional weekend (but not this year's 3-day NFL weekend) concludes with the Kansas City Chiefs hosting the Pittsburgh Steelers on Sunday night. It's the fifth but not final game of wild-card weekend in the NFL playoffs, preceding only a new Monday night special between the Los Angeles Rams and Arizona Cardinals.
Unsurprisingly, Steelers-Chiefs features the largest spread of the entire slate at Kansas City -13. It does not take a genius to analyze why the home team should win this game – and with ease. A much more interesting topic is the prop bets on the game, and that is what we will discuss here as we break down the best touchdown scorer bets for this AFC showdown.
Check out our full game preview for Pittsburgh Steelers vs Kansas City Chiefs
First touchdown scorer: Mecole Hardman, WR, Kansas City Chiefs (+1800)
I'm not a big fan of favorites in this market, because the first touchdown scorer is generally a crapshoot (there are some exceptions like Derrick Henry and Cooper Kupp). You can almost always find better value with longer odds. In this case, I am leaning toward that extreme. Mecole Hardman isn't exactly the longest shot on the market, but he is a realistic first touchdown scorer who comes at a valuable price.
Hardman has heated up of late, with a touchdown in Week 16 (against none other than the Steelers!) and 103 yards on 8 receptions in the regular-season finale against Denver. He was targeted 11 times in that contest. It is true that Pittsburgh's pass defense is solid, but it most definitely wasn't against the Chiefs last month. Patrick Mahomes completed 23 of 30 passes for 258 yards and 3 TDs. With home-field advantage and sure to play even more inspired football now that this is the playoffs, I expect KC to get off to a fast start on Sunday. Don't be surprised if it's Hardman who is responsible for the first points.
Don't forget to check out our same game parlay for Steelers vs Chiefs (+1907 odds!)
Anytime touchdown scorer: Diontae Johnson, WR, Pittsburgh Steelers (+220)
Johnson reached paydirt when the Steelers just lost to the Chiefs in Week 16. He also scored a week later against Cleveland. Johnson has been targeted in double digits in 12 of his 16 games, and you know that is going to be the case in the playoffs against an opponent against which you have to think Pittsburgh is going to throw a ton of passes. After all, the visitors are likely to be playing behind from start to finish. Kansas City was 27th in the NFL in passing defense and surrendered 27 passing TDs. His team may lose, but Johnson could have a big day.
Anytime Touchdown Scorer FAQs
What does "anytime touchdown scorer" mean?
Anytime touchdown scorer is a popular player prop bet that NFL bettors can wager on throughout the season. But what is it, and how do you win?
As the name suggests, placing a wager on the anytime touchdown scorer market is when you tip a particular player to score a touchdown during a game. This can be a rushing or receiving touchdown for an offensive player, or you can wager on a team's defense/special teams to score a touchdown by interception return and fumble return or kickoff and punt returns.
If your player or defense scores a touchdown, you win! The odds will differ from player-to-player depending on the sportsbooks' calculated probability of that player scoring.
Does anytime touchdown scorer include passing touchdowns?
Not for a quarterback, no. A player must get into the end zone, himself, in order to qualify as an anytime touchdown scorer. If a quarterback throws a touchdown pass, only the player who caught it counts as the scorer. If Tom Brady throws a touchdown pass to Mike Evans, wagers placed on Evans as an anytime touchdown scorer will cash. However, those placed on Brady as an anytime touchdown scorer will not (unless he also runs for a TD). See below for more on what the anytime touchdown scorer market means for quarterbacks.
What does anytime touchdown scorer mean for a QB?
For a wager on a QB to be an anytime touchdown scorer to cash, he must follow the same rules as a running back, tight end, or receiver. He must get into the end zone himself, either as a runner or a pass-catcher.
In the age of the mobile quarterback, QBs such as Patrick Mahomes, Lamar Jackson, Kyler Murray, and Josh Allen are often seen rushing in for a touchdown on any given Sunday. And don't forget the occasional Philly Special, either. QBs can sometimes catch passes for TDs, too.
Pickswise is the home of free NFL Predictions  and NFL Odds. Check out the latest NFL Prop Bets and NFL Parlays as well as expert NFL Underdog Picks and NFL Computer Picks.