Pickswise Pro Football Capper Contest - Week 15 picks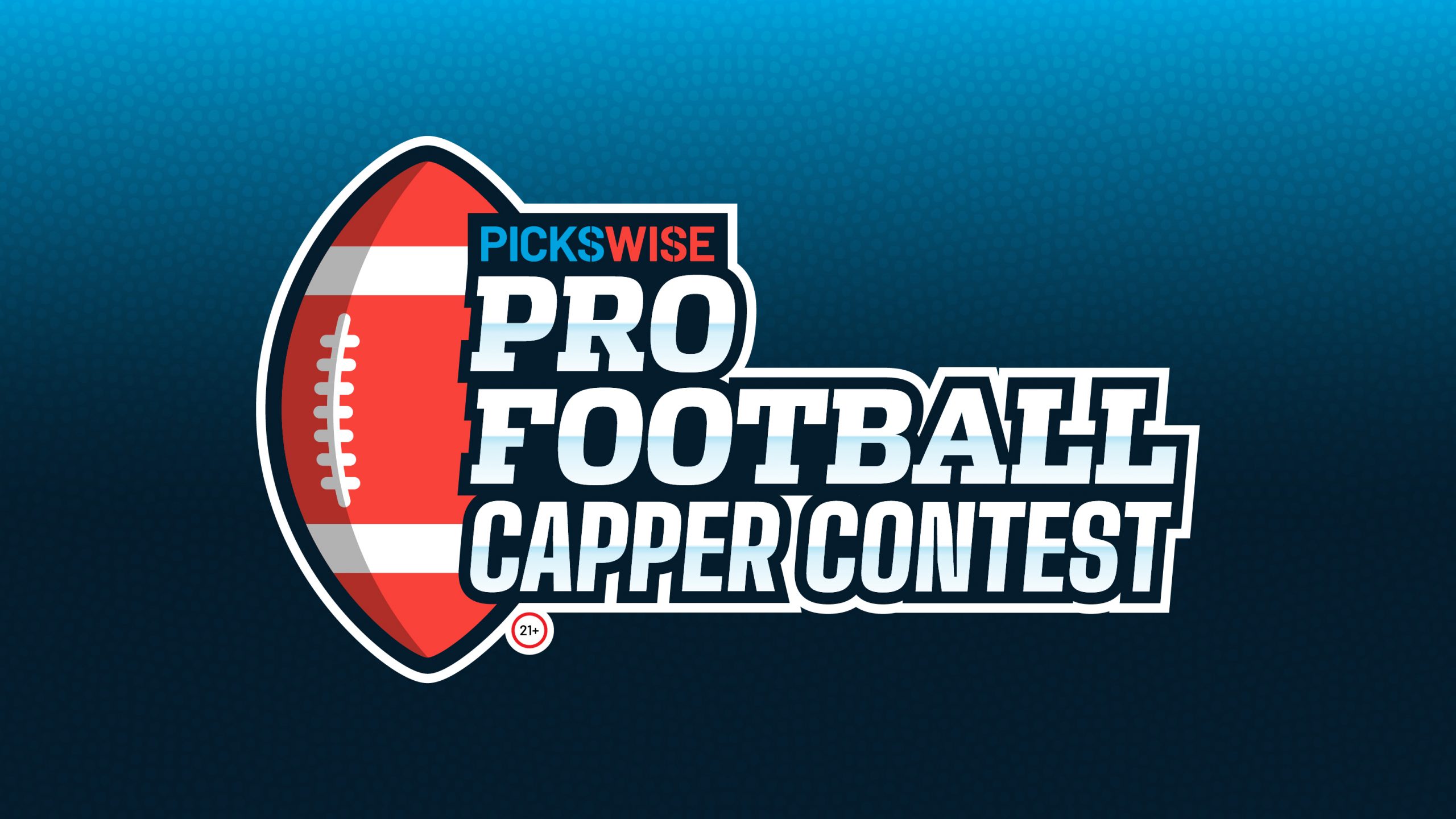 Pickswise fan entrant Steve McQueen continued his hot streak last week, and now has a commanding lead in the Pickswise $10,000 winner-take-all Capper Contest heading into the final weeks of the season. With 4 weeks left in the season, however, the grand prize is still up for grabs. The full contest leaderboard and best bets are here.
At Pickswise, we specialize in providing free expert picks and predictions, and you can find all of our best bets, props, and parlays here.
Let's check out this week's picks from the contestants, who are listed in order of the current standings.
Steve McQueen
Best Bet: Under 44 in Washington FT vs Eagles
I am hanging onto a 6-point lead with 3 weeks to go — WFT is 7-1 to the under in their last 8 gams and the Eagles are going to want to run the ball. I think this is a sloppy 14-10 type of game.
Additional Bet #1: Under 39.5 in Texans vs Jaguars
Jacksonville and Houston are under this total 9/10 times. These teams are awful and with Urban Meyer leaving I think this is the battle for a draft pick.  With Jacksonville averaging 15, I am not sure this even gets to 20. Hammer the under.
Additional Bet #2: Under 38.5 in Raiders vs Browns
The Browns will run Nick Chubb 45 times — this game could be over in less than two hours. This week's theme is hammer the crappy teams to not score. It's pretty gross – but fun at the same time.
David Baker
Best Bet: Eagles -7
I'm assuming Jalen Hurts will be active and it looks like the Football team are going to be down to a practice squad QB. Either way the Eagles dominate on the lines and they are coming off a bye. It feels like the Football Team was all in last week against the Cowboys and came up short. Now the team is battling Covid and a tough-minded team. Even if they were healthy I think this is a strong spot for the Eagles.
Additional Bet #1: Colts -2.5
With a league full of Covid issues we have a pretty healthy game here. Both teams are coming off of a bye and looking to be in peak form. These teams are almost mirror images of each other. They have a run-first mentality and try to keep their QBs out of trouble. The one place you can take advantage of the Colts is by throwing deep. The Pats aren't really set up to exploit that. This is going to be a close game but home field does matter and on a Saturday night that place should be rocking.
Additional Bet #2: Vikings -3.5
The Vikings are back! Backing them is not for the faint of heart, though. I'm just going to keep betting on skill with them. The Bears have no talent on the offensive side of the ball and lots of injuries on the defensive side.
Ross Tucker
Best Bet: Texans +4
My best bet this week is the Houston Texans. Or, maybe more accurately, my best bet this week is betting against the Jacksonville Jaguars, who are now without Urban Meyer.
Safe to say, it's ugly in Jacksonville.  Meyer was fired after a number of issues, including allegedly kicking(!) his kicker during preseason and reportedly calling his coaches "losers" while telling them to defend their resumes. Meyer, rather than denying that report, talked about firing the leak "in seconds" after the game on Sunday, which was yet another loss for his Jaguars, and this was a game in which No. 1 overall pick Trevor Lawrence threw 4 interceptions. 
Instead, it's now Meyer who's been fired. Now that he is gone, the bottom line is that the Jaguars are still in disarray and are coming off a 20-0 loss to a Titans team that isn't even playing that well right now. And yet, somehow, some way, they are laying more than a field goal to the Houston Texans?
I'm sure there are mathematical reasons for this based on yards per play or DVOA or whatever.  I don't care. At all. The Texans have a lot of players still fighting and rookie quarterback Davis Mills looked a heck of a lot better last week than Lawrence did. Give me Houston and the points all day, every day.
Additional Bet #1: Lions +12
Additional Bet #2: Panthers +11
Jared Smith
Best Bet: Steelers +1
This game is shaping up to be a classic Pros vs Joes matchup with the majority of tickets on the Titans, but the bigger bets and higher handle favoring the Steelers. Some bookmakers also agreed with my assessment that the wrong team is favored. Pittsburgh could also get back LB TJ Watt, CB Joe Haden, and LB Alex Highsmith this week, which will make things even more difficult for Tennessee QB Ryan Tannehill. Another factor to consider: if the Colts win on Saturday, the Titans have no chance to clinch the AFC South with a win, which might be a bit of a letdown. 
Additional Bet #1: Packers -5
I don't think Lamar Jackson is playing in this game, which means the line will likely close much closer to -7 or longer on Green Bay. Regardless of who plays QB for Baltimore, I think the depleted Ravens defense will have trouble stopping Aaron Rodgers. 
Additional Bet #2: Jaguars -4
Bye Urban! Teams went 3-0 straight up and against the number last season the week after firing their head coach and this line immediately moved towards Jacksonville after the news of Urban's departure was made public. Meyer was holding back the Jags, and I think we'll see an inspired group, especially on offense, on Sunday.
Read Jared Smith's Week 15 NFL picks here
Prop Bet Guy
Best Bet:
Broncos vs Bengals Under 44.5
This one comes down to pace, as this matchup ranks as the slowest of all Week 15 matchups. Both teams are likely to lean on their run game, which will chew up plenty of clock. Denver's defense has played a bend but don't break style all season. Allowing the 2nd fewest points per game, they've been able to stifle some of the NFL's more prominent offenses. Plus, the Broncos have been good in the red zone, with the 8th lowest opponent red zone touchdown rate. On the flip side, the Bengals defense has been league average. However, the Broncos offense has been just as pedestrian. Stud rookie running back Javonte Williams is questionable to suit up, which could limit Denver's effectiveness as is. Overall, I'm loving the under in what should be a slow game.
Additional Bet #1: Colts -2.5 vs Patriots
Again, I'm going against the hottest team in the NFL. The Patriots recent run has included some wins against many banged up teams, and some absurd weather. Against the Colts (in a dome), this might arguably be their toughest test. New England's rush defense should struggle to contain Jonathan Taylor. I have the Colts winning by a touchdown.
Additional Bet #2: Seahawks vs Rams over 45
These two teams have seemingly found their offensive footing in recent weeks – and I expect that to carry over to Tuesday night. NFC West games have traditionally been high-scoring, back and forth affairs, and this one should be no exception.
Read PropBetGuy's best prop picks here
Drew Knows
Best Bet: Under 44.5 in Panthers vs Bills
This total strikes me as too high considering the Panthers are playing two quarterbacks like a dysfunctional college team right now. And something very clearly isn't right with the Bills' offense. Josh Allen has regressed, and now he's dealing with a significant foot injury that should at least hamper his rushing ability. Whether it's Cam Newton or PJ Walker under center for Carolina, I don't see them having much success on the road against a really tough Buffalo defense. The way to exploit the Bills is with a dominant run game, something the Panthers certainly don't have without Christian McCaffrey.
Additional Bet #1: Under 44 in Cowboys vs Giants
I also like the under in this NFC East showdown. Quietly, the Cowboys' offense has been declining sharply while their defense surges. Dak Prescott doesn't look 100% healthy, and even in their win over Washington last week the offense didn't look sharp. On the flip side, the Giants are starting Mike Glennon at quarterback. Need I say more? Glennon hasn't been able to do anything outside of a couple garbage-time drives against the Chargers last week. Dallas' defense is peaking, and Micah Parsons should continue to dominate.
Additional Bet #2: Vikings -3.5
Primetime Kirk Cousins. It doesn't get any better than that. We're getting a couple points of value here since the Vikings have moved to -5.5 at most books. Minnesota is far better than their record indicates, and they dominated for the Pittsburgh the whole game last week before almost collapsing. Chicago's last stand was last week against the Packers, and they failed miserably. The Bears' defense has been struggling, and now they'll be without all three of their coordinators due to COVID protocols. The Vikings' offense should have a big day against a defense that has allowed 78 points the last two weeks.
Jamaal Charles
Best Bet: Cowboys -11
With the way this Cowboys defense is playing, they might be able to win this game by 3 scores. With Mike Glennon and Jake Fromm taking snaps at QB, I am not sure how confident I am in the Giants scoring many points.
Additional Bet #1: Rams -4.5
People have been doubting the Rams recently, but hopefully the win last week against the Cardinals helped erase those doubts. The Seahawks seem to be down a lot of weapons on the offensive side of the ball. I like the Rams covering at home.
Additional Bet #2: Cardinals -12
The Cardinals are tied for 1st in the NFC and this is a must-win game against the worst team in the league. The Cardinals can take care of them handily.
John Hyslop
Best Bet: Patriots +2.5
It's probably time I get serious and start actually trying in this contest before it's too late. The smartest thing to do would be to start winning my best bets. I'm no math nerd but it feels like I'd be higher in the standings if I hit the best bets. Anyway, I'd be shocked if everyone in the contest weren't using this game since the Patriots are going to win straight up. Sometimes you have to take the free square.
Additional Bet #1: Jaguars -4
Firing Urban Meyer was the best thing the Jags could have done before this game. So smart. I don't know if you've ever had a boss you hated but when those guys leave, production goes up. That's just science. On top of that, they are getting the Houston Texans. This one is too easy.
Additional Bet #2: Eagles -7
I hate the big lines but the Football Team doesn't even have a guy that can snap the ball. They are literally a shell of a football team at the moment. Meanwhile, the Eagles have everything in the world to play for so you know Washington will get their best shot. I can't imagine being dumb enough to take the Football Team here.
Pickswise is the home of free NFL Predictions  and NFL Odds. Check out the latest NFL Prop Bets and NFL Parlays as well as expert NFL Underdog Picks and NFL Computer Picks.