The Burning Question: Which NFL team will win Super Bowl LVI?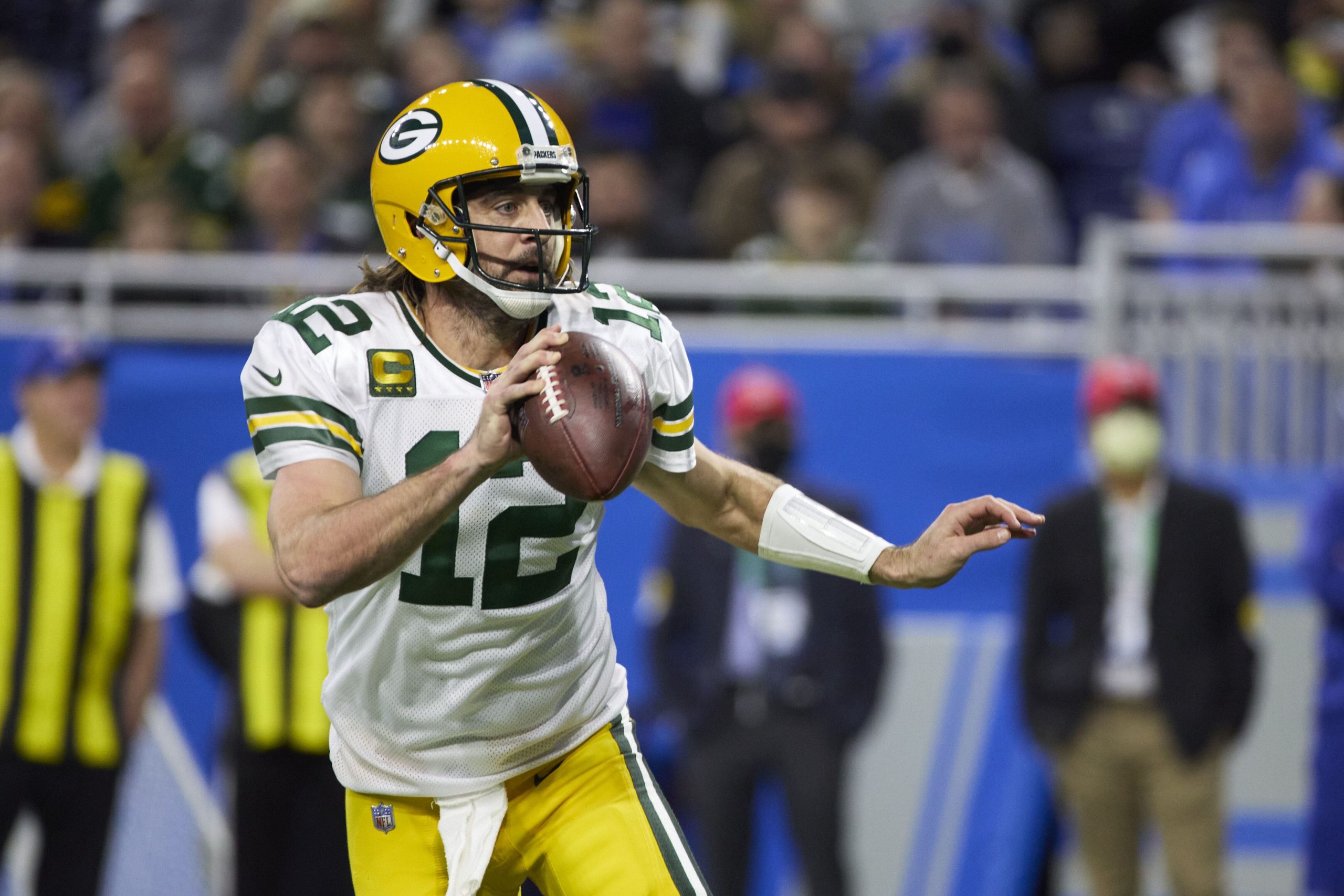 Welcome to The Burning Question, where three of our NFL experts give their thoughts on a big talking point coming out of the past week's football action.
Well, it's finally here — playoffs baby! We witnessed Week 18 for the first time ever, and it may have been one of the craziest weeks ever in the history of the NFL. We saw an almighty collapse from the Colts, Big Ben keeping his career alive, the 49ers overturning a 17-point deficit to reach the postseason, and of course the overtime carnage between the Raiders and Chargers. But all of that is in the rearview mirror now, as we're down to 14 teams that will all be hoping to lift the Vince Lombardi Trophy on February 13.
The question is, after so much chaos, which team is it going to be? This season feels as wide open as it has been in years, with only the Packers looking like a true Super Bowl contender so far. Will Aaron Rodgers and Green Bay go all the way, or will someone knock them off their perch? And which team from the AFC has a shot at making it to the Super Bowl? It's time for our NFL experts — Jared Smith, Andrew Ortenberg, and Andrew Wilsher — to give their thoughts on which team they believe will win it all.
Jared Smith: Green Bay Packers over Kansas City Chiefs (+1200)

Only 10 wild card teams have advanced to the Super Bowl since the system began in 1970, so I feel good about eliminating those six teams right off the bat with the Niners as the only darkhorse I can see spoiling the party. I'm also eliminating the Rams, Bengals and Raiders due to inconsistent and inexperienced quarterback play. That leaves the Packers, Titans, Chiefs, Cowboys, Bills and Bucs as possible Super Bowl contenders.
I expect the Chiefs and Titans to play in the AFC Championship game and I also expect Kansas City to play much better in this return matchup after getting blasted by Tennessee earlier this season, just before their turnaround.
On the NFC side, the winner of the 49ers/Cowboys game could present a challenge for Green Bay, but the positive vibes from playing at a packed Lambeau Field should push the Pack across the threshold, along with elite quarterback play from Aaron Rodgers. The bye is also huge for Rodgers' toe, and there are key pieces coming back on both sides of the ball.
As for the game itself, it has the makings of an instant classic, with two of the best quarterbacks of our generation dueling in Hollywood. I'm not sure who would be favored, but I'm thinking it would be pretty close to a pick'em. Either way, the Packers have the edge in this game, but only slightly, because of how well Aaron Rodgers has played this season. Take nothing away from Mahomes, but Rodgers is the MVP of the league in my opinion. Perhaps injuries or other unforeseen circumstances between now and Super Sunday will change my mind, but if they played this game today, I would pick Green Bay.
Get Jared's analysis on all the opening lines for this weekend's NFL wild-card games
Andrew Ortenberg: Green Bay Packers (+380)
It's boring and chalky, but I've got to go with Green Bay. In my opinion the Packers should've beat the Buccaneers in last year's NFC Championship Game, when they intercepted Tom Brady three times but caught some bad breaks. Now Tampa is in a much worse situation than they were for that game. The Bucs will be without both Chris Godwin and Antonio Brown, and their passing game just isn't the same without them.
Tampa was very lucky to close the regular season with two games against the Panthers and one against the Jets. That extremely soft final three games helped mask a lot of their issues. Right before that three-game stretch, they were shutout by the Saints. Matthew Stafford has made it clear in the second half of this season that he isn't on Aaron Rodgers' level, Sean McVay or no Sean McVay. If the Rams can't hold onto a 17-0 lead against the 49ers with a banged-up Jimmy Garoppolo last week, I don't see them storming Lambeau in January and emerging with a win.
The Cowboys? They finished the year 6-4 in their last 10. Those six wins came against the Falcons, Saints, Washington (twice), Giants and Eagles without all their starters. Any time they were actually tested, they failed. I say all that to demonstrate that I don't see the Packers having much trouble getting through the NFC. And I trust Rodgers to finish it off in the big game.
Read Andrew's analysis of what we saw in a wild Week 18
Andrew Wilsher: Cincinnati Bengals (+2000)
The Green Bay Packers are the rightful favorites for the Super Bowl after what they achieved this year, but even with a first-round bye, I can't justify betting on them at +350 when they still have the Bucs, Rams and Cowboys to contend with. Instead, I'm taking a shot with the Bengals at 20/1 with BetMGM.
I'll admit, Cincinnati has been pretty inconsistent at times this season, but it just feels like the Bengals are really starting to click and it can't be understated how much we've seen Joe Burrow and Ja'Marr Chase mature this season. Even Joe Mixon has shown strong signs of improvement. I just feel like this team is really starting to click at the right time, and their offense can take it to anybody right now. They have a very winnable game against the Raiders to start things off, and will then likely take on a Titans team that is one of the softest No. 1 seeds we've ever seen. The Bengals also went toe-to-toe with the Chiefs a few weeks ago and came out with the win.
It might be too much too soon, but I believe the sky is the limit for Cincy and this team should have all the confidence in the world. At these odds, I'm willing to roll with the Bengals to advance through a vulnerable AFC (for which I'd also suggest betting them at +900 with BetMGM). Then, who knows what might happen in Super Bowl LVI?
Make sure you check out our picks on the side and total for every wild-card matchup
Pickswise is the home of free NFL Picks and NFL Odds. Check out the latest NFL Prop Bets and NFL Parlays as well as expert NFL Underdog Picks and NFL Computer Picks.