Study shows that the nine new head coaches heading into the NFL for the 2022 season have a majority of support from fans. 
Using our social media analytics tool, Pickswise analyzed over 72,000 tweets that were aimed at the new coach signings between January 13th and February 17th, in an effort to determine how the new coaches have been received by the fans. 
For Las Vegas Raiders fans, who sat third in our Most Stressed Fans list, will be hoping to drop on that list with new appointment Josh McDaniels. 
McDaniels joins the Raiders from the New England Patriots, where he won six Super Bowl titles, and it seems fans are happy with the new addition. The tweets analyzed showed that nearly 75% of the tweets had a positive response to the new signing. 
No surprise that the Houston Texans have the least positive results, with 31.98% of tweets having a negative sentiment towards Lovie Smith, who has been promoted to head coach after David Culley was let go a year early. 
Smith was a shock appointment after the Texans announced they were interviewing three candidates for the position, Smith notably not being on the list.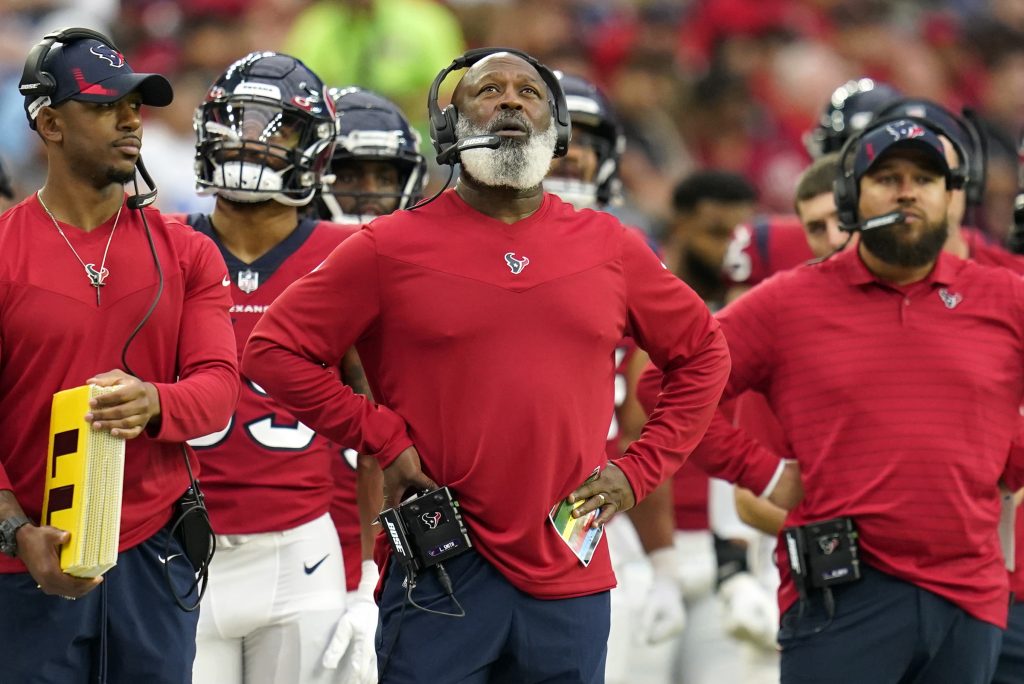 Much like the Texans, New Orleans Saints have hired from within, Dennis Allen stepping up from defensive coordinator, a role he has been in with the Saints since 2015. Of the 4,352 tweets about Allen, 3,199 were supportive of his promotion. 
Minnesota Vikings fans will be hoping that Super Bowl champion Kevin O'Connell can lead the Vikings back to the playoffs after two seasons missing the playoff berth. 
The former LA Rams offensive coordinator heads to Minneapolis after an excellent season working with the likes of Matt Stafford and Cooper Kupp, so it is no surprise to see that 74% of Vikings' fans were excited about the link-up with the 36-year-old. 
Another new head coach heads to the NFC North with the Chicago Bears alongside new GM Ryan Poles. The appointment of Matt Eberflus gained 5,631 positive tweets and 2,170 negative ones from Bears fans. 
Eberflus joins from the Indianapolis Colts where he was defensive coordinator. During his time at the Colts, his defenses finished in the top 10 in scoring three of four times. Although, he inherits a Bears team who struggled offensively in 2021 with alternating quarterbacks. 
9,171 tweets were made about the Miami Dolphins' new appointment, Mike McDaniel, of which 69.58% were positive. 38-year-old McDaniel takes his first head coach appointment, becoming the 13th head coach for the Dolphins. 
A lot of eyes will be looking towards Doug Pederson and what he can do with the 3-14 Jacksonville Jaguars he has inherited, and their 2021 number one draft pick Trevor Lawrence. Nearly 7,000 tweets were made about Pederson's around his appointment, with 4,743 of them happy regarding Pederson's arrival. 
Meanwhile, Giants fans were some of the most vocal over the appointment of Brian Daboll. The appointment of the former Buffalo Bills offensive coordinator racked up 11,950 tweets, with nearly 75% being positive. 
Nathaniel Hackett heads to the Denver Broncos after his spell as offensive coordinator with the Green Bay Packers, where he helped the 'Cheeseheads' to become one of the most feared attacking forces in the NFL. 
Over 4,000 positive tweets were sent about Hackett's appointment, with less than 1,500 being negative towards the new Broncos' coach. 
Over 72,000 tweets were analyzed between January 13th and February 17th as coaching decisions and announcements were made.
Percentage of tweets that were positive aimed at each new head coach  
| | | |
| --- | --- | --- |
| Team | Percentage of positive tweets  | Total amount of tweets  |
| Las Vegas Raiders | 74.84 | 16,215 |
| New York Giants | 74.47 | 11,950 |
| Denver Broncos | 73.95 | 5,448 |
| Minnesota Vikings | 73.91 | 6,691 |
| New Orleans Saints | 73.51 | 4,352 |
| Chicago Bears | 72.18 | 7,801 |
| Jacksonville Jaguars | 69.91 | 6,784 |
| Miami Dolphins | 69.58 | 9,171 |
| Houston Texans | 68.02 | 3,918 |
Pickswise is the home of free expert NFL Picks and NFL Odds. Be sure to check out all of our season previews and NFL Futures Bets leading up to the 2022 NFL Season.