Retired Sports Stars Are Starting to Make More in the Booth
Being a professional athlete takes a lot of hard work and talent to make it, but it's typically a short career for most in the grand scheme of things.
It's a rarity that professional athletes continue to play at the highest level into their 40s, but what should these sports stars do once their playing career is over?
Pickswise decided to delve deeper into the numbers to see how well-paid commentators and pundits are compared to coaches in the NFL and the NBA.
Tom Brady Retirement Fund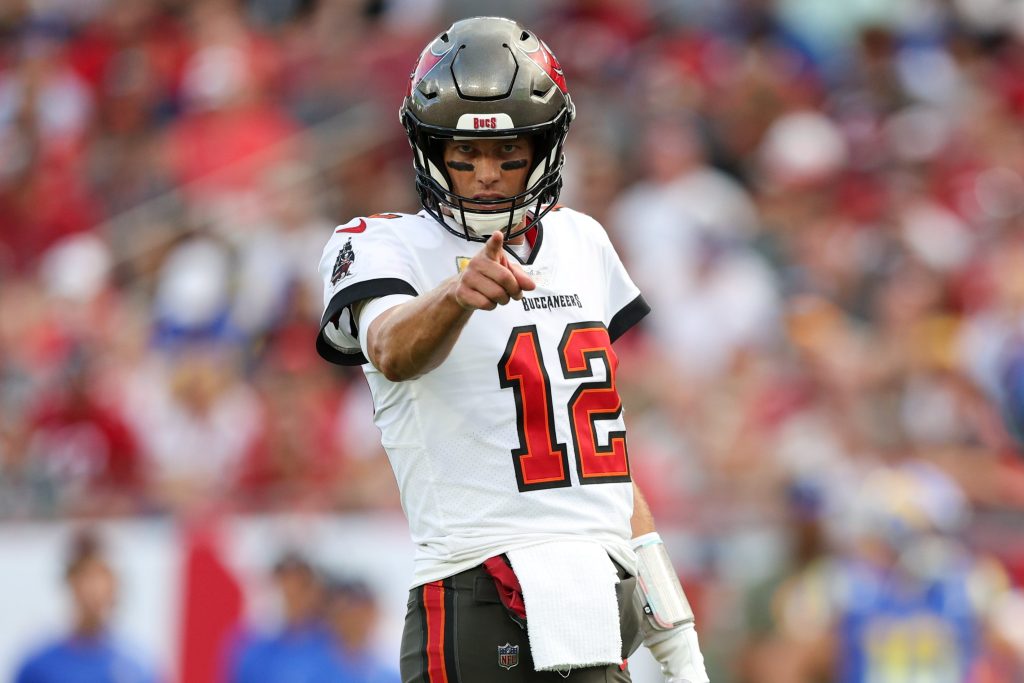 Tom Brady has been the star of the NFL throughout his illustrious career and there is much speculation and rumors around his eventual retirement.
When Brady does decide to call it a day, he will go down as the greatest of all time, winning more Super Bowls than any other player and even franchise, but what is in store for him in life after football?
Brady is set to earn $37,500,000 with FOX once his playing days are done, which is equivalent to the 10th highest active player earnings in the NFL and more than twice his last playing contract.
That would make Brady the highest-paid commentator/pundit in Football, and he would earn $17.5 million more than top-earning coach Bill Belichick, who happens to be his former mentor.
| | | | |
| --- | --- | --- | --- |
| Rank | Name | Occupation | Earnings ($) |
| 1 | Tom Brady* | Comms | 37,500,000 |
| 2 | Bill Belichick | Coach | 20,000,000 |
| 3 | Troy Aikman | Comms | 18,000,000 |
| 4 | Tony Romo | Comms | 18,000,000 |
| 5 | Peyton Manning | Comms | 15,000,000 |
*Contract once playing career is up
Troy Aikman comes in at third on the list, but interestingly in 12 seasons, Aikman made a total of $55,537,000 as Cowboys QB, whereas now he makes 32% of that per year now as a commentator ($18,000,000). 
It should be noted however, that Aikman's contracts in his playing career pale in comparison to today's world where star quarterbacks are paid up to $50,000,000 a year.
Peyton Manning's last playing contract had an average salary of $17,000,000 which is only $2,000,000 more than his current contract with ESPN, but it's enough to include him in fifth position on the list.
The average salary for an elite commentator in the NFL is $12,600,000, which is just short of $6,000,000 more than the average salary for an NFL head coach ($6,692,000).
Kevin Stefanski, head coach of the Cleveland Browns, is the lowest paid supremo in the NFL and only earns $3,500,000 per year, meaning Tom Brady's FOX contract will pay over 10x that of Stefanski.
Another lure of media and commentator roles is the typically guaranteed nature of the contracts, while in the NFL, most players have to rely on signing or incentive based bonuses to maximize their earnings.
Greg Olsen and Jason Garrett are two household names who seemingly left their playing and coaching careers 'early', in order to swap the helmets and sideline headsets in favor of broadcasting mics. 
Although the latter could reportedly still be lured back into coaching if the correct role opens up.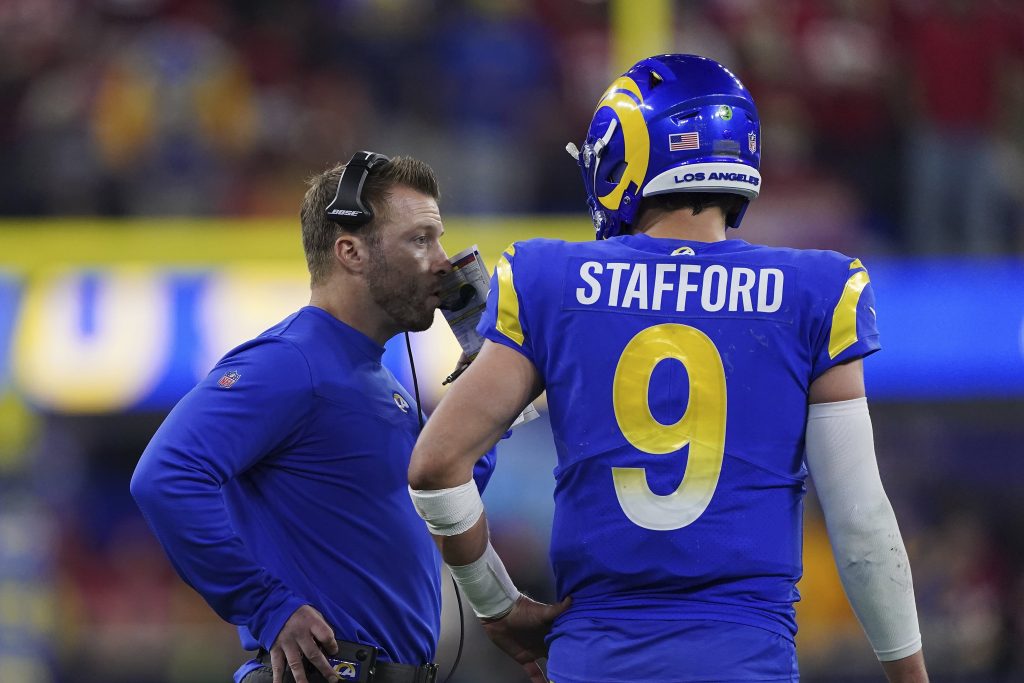 Rams play caller Sean McVay is the latest coach to be linked with a switch. Last year, McVay became the youngest head coach to win a Super Bowl, but has still been rumored to retire in order to sign a huge broadcasting contract, amidst interest from multiple networks.
It was even speculated that Amazon unsuccessfully offered McVay a salary of $20 million to try and lure him from the sidelines.
Despite denying the links, recent news that the 36-year-old is looking to step away from the Rams has only fanned the flames of retirement talk.
Stephen A. Smith's Salary Dunks on Most Coaches
In the NBA we see a similar story, although four coaches make up the top five in the NBA, the overall average is still a lot lower between commentators and coaches.
Overall, the average NBA coach salary is $3,500,000 whereas the average contract for an elite commentator is $6,600,000.
| | | | |
| --- | --- | --- | --- |
| Rank | Name | Occupation | Earnings ($) |
| 1 | Gregg Popovich | Coach | 13,000,000 |
| 2 | Stephen A. Smith | Comms | 10,000,000 |
| 3 | Steve Kerr | Coach | 9,500,000 |
| 4 | Doc Rivers | Coach | 9,000,000 |
| 5 | Erik Spoelstra | Coach | 8,500,000 |
Legendary San Antonio Spurs coach Gregg Popovich is the highest earner when it comes to coaches versus commentators, but it's just $3,000,000 more than Stephen A. Smith and just over $2,000,000 than the average NBA player.
Speaking of Smith, he is paid more than Steve Kerr who has won five championships as a player, four of which came while playing in one of the greatest teams the NBA has ever seen and four as coach of the Golden State Warriors.
To show how much the luxury of going into the media looks, NBA Legend Charles Barkley earned an average salary of $2,900,571 in his 14-year playing career, but he's currently getting paid $10,000,000 a year to be a pundit. 
While this does highlight that Barkley is being paid more in a less physically demanding job, it is important to mention that in today's NBA, Barkley would probably command $30-40 million dollars per year.
Richard Wilson, Pickswise representative, said: 
"It's surprising to see the amounts of money former players could be earning from going into the media either as a commentator or a pundit."
"Being a professional athlete can be a short career and it seems like the hours being put into coaching would not be worth it if there's a media offer on the table."
"For many, going into the media will provide a stable career once their playing profession is over. 
"Given the dangers of playing in professional sport, particularly in the NFL, it wouldn't be a surprise to see more athletes cutting their careers short in order to train for media positions."
Methodology
Salaries for players, coaches and commentators were all taken from Sportrac.
Average salaries were collated together then divided by the amount of players in the respective sport.
"Elite" commentators were classed as the top six paid in their field of expertise.
Pickswise is the home of free NFL Picks and NFL Odds. Be sure to check out our latest NFL Prop Bets and NFL Parlays.