NBA Tuesday same game parlay: New Orleans Pelicans vs Portland Trail Blazers (+1433)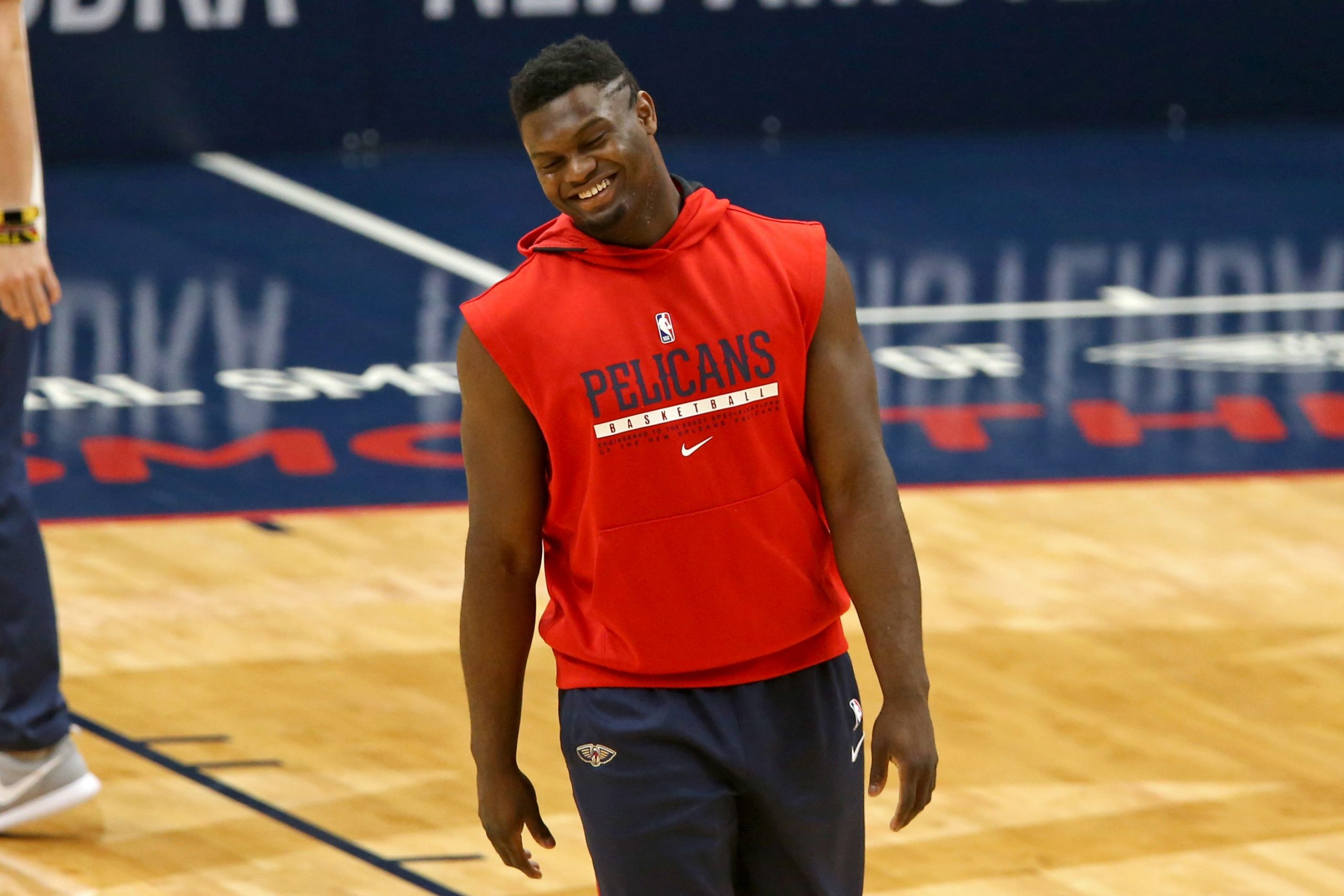 There is an old saying that goes something like this: a parlay a day keeps the doctor away. It makes sense at first glance, plus it rhymes–so it can obviously be trusted. There are seven games on the NBA slate on Tuesday so there are plenty of options to choose from. This article will focus on the New Orleans Pelicans and Portland Trail Blazers, who happen to have the highest total on the board tonight. Points are fun, and parlays are fun, and it's on national TV (TNT) so same game parlay treatment for this contest is a no-brainer. Let's take a look at the best such option for this showdown and be sure to check out our full game preview for picks on the side and total.
Pelicans ML (+102)
Brandon Ingram to record 25+ points (+120)
Lonzo Ball to record 6+ assists (-102)
Zion Williamson to score 30+ points (+142)
The same game parlay is all about correlation and this one is no different. The big news from this one is that CJ McCollum will be returning from a 25-game absence for this one, so that will affect many of the Trail Blazers' player props. The optimal strategy for this parlay will be to ignore the Portland players completely and focus on the Pelicans' side of the ball. McCollum is likely to have a minute restriction and it will be impossible to figure out what his usage will be prior to tip off. The Pelicans, on the other hand, are a healthy bunch at the moment so their minutes and usage rates are easier to predict.
Pelicans ML (+102)
With all the talk about CJ McCollum coming back, bettors can easily forget that the Pelicans are playing very good basketball at the moment. Since dropping the first game after the all-star break to the Timberwolves, they have now strung together two beatdowns in a row. The first was expected over the lowly Cleveland Cavaliers but the second one was out of no where over the Los Angeles Clippers. Meanwhile, the Trail Blazers have lost two of the three games after the break and are now going to jam in a star that will demand usage. They have been playing well without McCollum going 14-11 without him so he is highly likely to disrupt chemistry early on. Obviously the Trail Blazers are better with McCollum but it's not unreasonable to think they will have growing pains in the early going.
JAXSON HAYES YAMS ON REGGIE JACKSON 😳

(via @PelicansNBA)pic.twitter.com/hMFDxqUhx3

— Bleacher Report (@BleacherReport) March 15, 2021
Brandon Ingram to record 25+ points (+120)
Correlation is key and Brandon Ingram scoring 20 or more points in Pelicans' wins is something that happens a lot. In fact, in his last 11 games he has gone over 20 points in nine of them and the only two he failed to reach this number the Pelicans lost. We will need him to do a little more than 20 tonight but he should play more than 30 minutes as this one figures to be close. He is a perfect compliment to any Pelicans ML bet because as he goes, so do the Pelicans.
Lonzo Ball to record 6+ assists (-102)
One thing that has been noticeable since the all-star break is the play of Lonzo Ball. He has always been an erratic scorer and that hasn't changed but he has been great when asked to facilitate the offense. In three games since the break, he has had at least six assists two times. The New Orleans scorers don't score a high percentage of their points off of assists, but this bet is not asking them to do that. Lonzo Ball could easily go over this number in a win where the Pelicans have their normal 60% assists to field goals made ratio. Keep in mind that since the break that number has crept up to 63%.
Zion Williamson to score 30+ points (+142)
It's hard to image any Pelicans' win coming without Zion Williamson putting a stamp on the game. In his last outing against the Trail Blazers, he throttled them for 36 points. Portland tried Enes Kanter on him which didn't work at all and they are likely to do the same tonight. The Blazers are not great defending the paint giving up 48.4 points per game in that area. Williamson scores 76 percent of his points in the painted area so it just makes sense to add this one to a Pelicans money line bet.
Pickswise is the home of free NBA picks and predictions. Make sure to also check out our 'NBA parlays' and 'NBA prop bets' tabs for more expert picks.