NFL Draft Guides
Back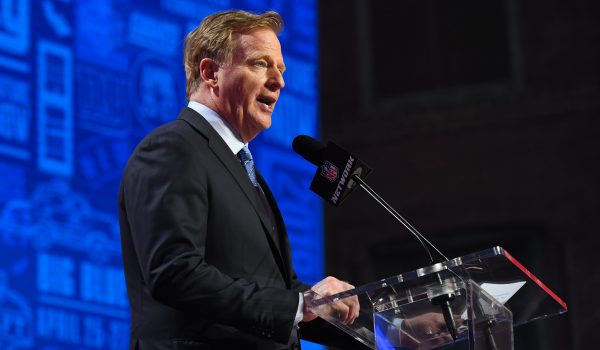 NFL Draft Guide: How much time between NFL draft picks?
The NFL has outlined a brand new plan for NFL teams for the 2020 NFL Draft as the league had to adjust due to the COVID-19 pandemic. For the Draft, each NFL team will have at most ten people in their draft room and be at least six feet apart. NFL Network's Tom Pelissero reported that the league would focus on practicing proper hygiene, and anyone with a fever or upper respiratory illness will be ordered to stay away. With the league adjusting the draft rooms and location of the Draft, does time between NFL draft picks remain the same?
How much time between NFL Draft picks?
There will be no difference in time between the NFL Draft picks; the league will still stay with the same protocol during the pandemic change.
Round one
The first round will be held on April 23, starting at 8:00 p.m. eastern time. During the first round, each NFL team will have a total of 10 minutes to make the pick. Commissioner Roger Goodell will still be announcing the picks, but for this specific NFL draft will be from his residence.
Round two
The second round will be held on April 24, starting at 7:00 p.m., with each NFL team getting seven minutes to make a selection in the second round.
Round three
The third round will be also be held on April 24, and teams will get just five minutes to make their picks.
Rounds four to seven
The last day of the 2020 NFL Draft will be on April 25, starting at 12:00 p.m. Each NFL team will have five minutes to draft their selected player until round 7. The last round of the NFL draft will be the shortest as NFL teams have only four minutes to pick. However, if an NFL team lets time expire on their draft selection, the next team on the clock can take a player before them. It rarely happens, but given the circumstances for this unique NFL Draft, anything is possible.
Pickswise Guide To The Draft 2020
A comprehensive guide to all your 2020 NFL Draft questions below:
Last updated: Wed 22nd April 2020