NFL Draft Guides
Back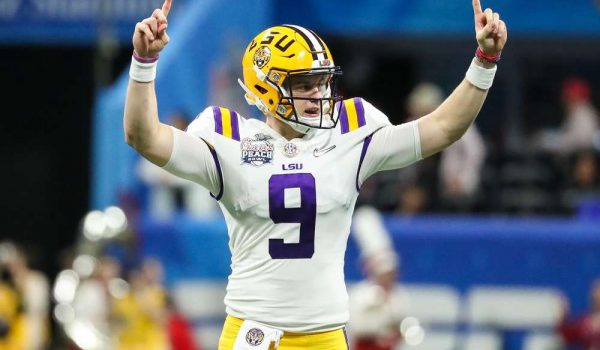 NFL Draft Guide: What time does the NFL draft start and what time is the first pick?
Sports fans are being deprived in an unprecedented way right now due to the ongoing COVID-19 pandemic, but fortunately, there's a big event right around the corner. The 2020 NFL Draft is coming up, and people are eager to get things started, so what time does the NFL start? We'll be taking you through some frequently asked questions in this primer.
What time does the NFL draft start?
The NFL Draft will be held over three days from April 23rd-25th and will begin at 8.pm. ET on Thursday.
Day 1
Day one will kick things off with the Bengals going on the clock at 8 p.m. ET.  Teams will have 10 minutes to make their pick in the first round, but the first pick shouldn't take too long as we all know who they're going to pick.
Day 2
Day 2 will start at 7 p.m. ET on Friday, again with the Bengals picking first. The second and third rounds will take place on Day 2. Because of a trade with the Redskins, the Colts will be picking second on Day 2. Supplemental picks start on Friday, so there will be 74 picks in these two rounds due to the extra third-rounders.
Day 3
The Draft's final day will kick off earlier than the others, at p.m. ET on Saturday. The last four rounds will be on Saturday, and things will move much quicker than on the previous two days.
What time is the first pick?
As mentioned above, the picks will kick off with the Bengals going on the clock at p.m. ET on Thursday. They're widely expected to take LSU quarterback Joe Burrow. We break down what to expect from the Heisman Trophy winner at the pro level next season.
What should I bet on?
The Draft is the premier betting opportunity for the foreseeable future. There are several opportunities for value, get a full breakdown of our best Draft picks and props bets for the weekend.
Pickswise Guide To The Draft 2020
A comprehensive guide to all your 2020 NFL Draft questions below:
Last updated: Wed 22nd April 2020