NFL Week 12 millionaire money line parlay for Sunday's schedule (+68273 odds!): Vikings pull upset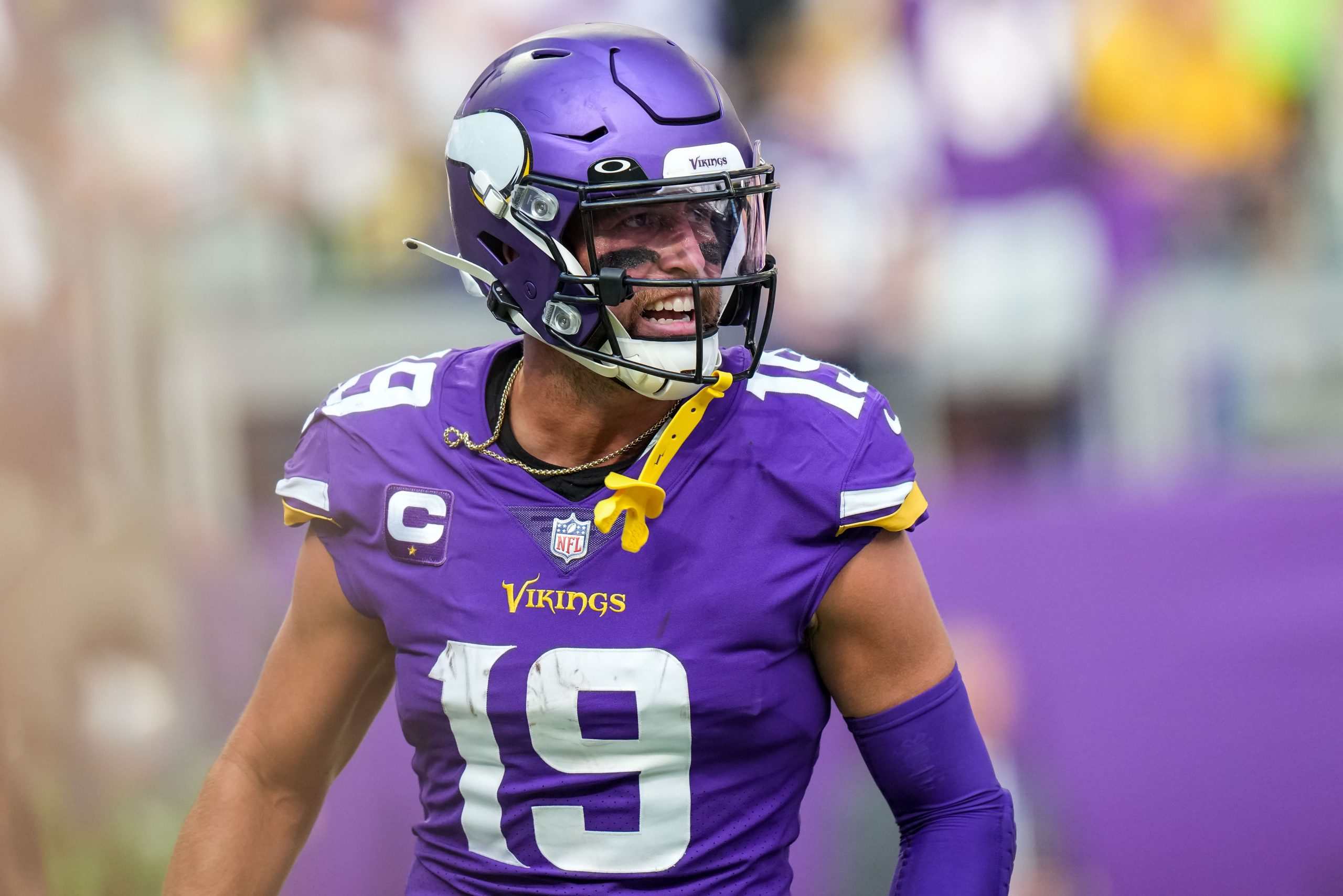 Whew! The first few months of the 2021 NFL season sure have been a wild ride. The action has been truly thrilling, and we're only a little more than halfway through. We have a great Week 12 slate continuing on Sunday, which will be highlighted by a showdown between two NFC contenders in the Packers and Rams and a great AFC North matchup for Sunday Night Football featuring the Browns and Ravens. It's an NFL Sunday; we might as well celebrate by trying to hit the jackpot and score a massive payday, right?
Each week we'll be doing a millionaire parlay, picking every Sunday game on the money line for the chance at a ridiculous payday. You never know!
Without further ado, here is our 11-leg Week 12 millionaire parlay.
Tampa Bay Buccaneers (-180) over Indianapolis Colts

The Buccaneers dominated the Giants on Monday Night Football, showing all the concerns about them were overblown. Indianapolis upset the Bills last week, but only because they ran all over them. You can't run on the Bucs' defensive front.
New England Patriots (-300) over Tennessee Titans
The Titans were the most overrated team in the league, and they finally got exposed last week by the lowly Texans. Now they'll be without both AJ Brown and Julio Jones. Ryan Tannehill threw four interceptions against Houston last week, so I can't even imagine how he'll fare against this stout Patriots defense.
New York Giants (+160) over Philadelphia Eagles
To help us get the odds to truly make this a millionaire parlay, we've got to have at least a couple money line 'dogs, right? Let's start with the Giants. The Eagles are being overrated. I'm not ready to buy any hype just because they beat the Lions and then rapidly spiraling Broncos and Saints teams. There's no way they should be this large of a road favorite.
Cincinnati Bengals (-190) over Pittsburgh Steelers
Give me the Bengals in this AFC North rivalry game. The Steelers are complete frauds, and they should've got blown out on Sunday Night Football last week. The only reason that game was remotely close was because of a series of fluke plays toward the end.
Houston Texans (-140) over New York Jets
Zach Wilson on the road making his first start back from injury without both Corey Davis and Michael Carter? Yeah, I'll pass, thanks.
Carolina Panthers (-130) over Miami Dolphins
Everyone got excited about the Dolphins again after their win over the Ravens, but I'm still skeptical. Last week they looked far from impressive against the Jets. Carolina is playing with a lot more juice now following the Cam Newton signing.
Atlanta Falcons (-130) over Jacksonville Jaguars
Sure the Falcons got their butts kicked 25-0 the last time we saw them. But that was against a Patriots defense that is looking like the best in the league right now. The Jaguars are a big step down in competition.
Denver Broncos (+125) over Los Angeles Chargers
This Chargers team has a ton of talent, but they also have a bunch of holes. The defense just isn't very good right now, and the offense is often too conservative for their own good. I can't back them as road favorites in this spot.
Los Angeles Rams (-130) over Green Bay Packers
I faded the Packers last week against the Vikings, and I'm doing it again in Week 12. Green Bay's defense was being overrated, and Aaron Rodgers is clearly less than 100 percent. The Rams are coming out on fire off the bye week following consecutive losses.
Minnesota Vikings (+150) over San Francisco Bengals
Speaking of the Vikings, I'm going right back to the well with them here. Minnesota is one of the most underrated teams in the league; it should be way better than its 5-5 record.
Baltimore Ravens (-180) over Cleveland Browns
The Ravens have plenty of their own issues to figure out, but I don't want any part of the Browns right now with the way Baker Mayfield is playing. He wasn't very good when fully healthy and has been awful while banged up.
11-team parlay pays out +68273!
Pickswise is the home of free NFL Predictions  and NFL Odds. Check out the latest NFL Prop Bets and NFL Parlays as well as expert NFL Underdog Picks and NFL Computer Picks.