Pickswise Pro Football Capper Contest - Week 17 picks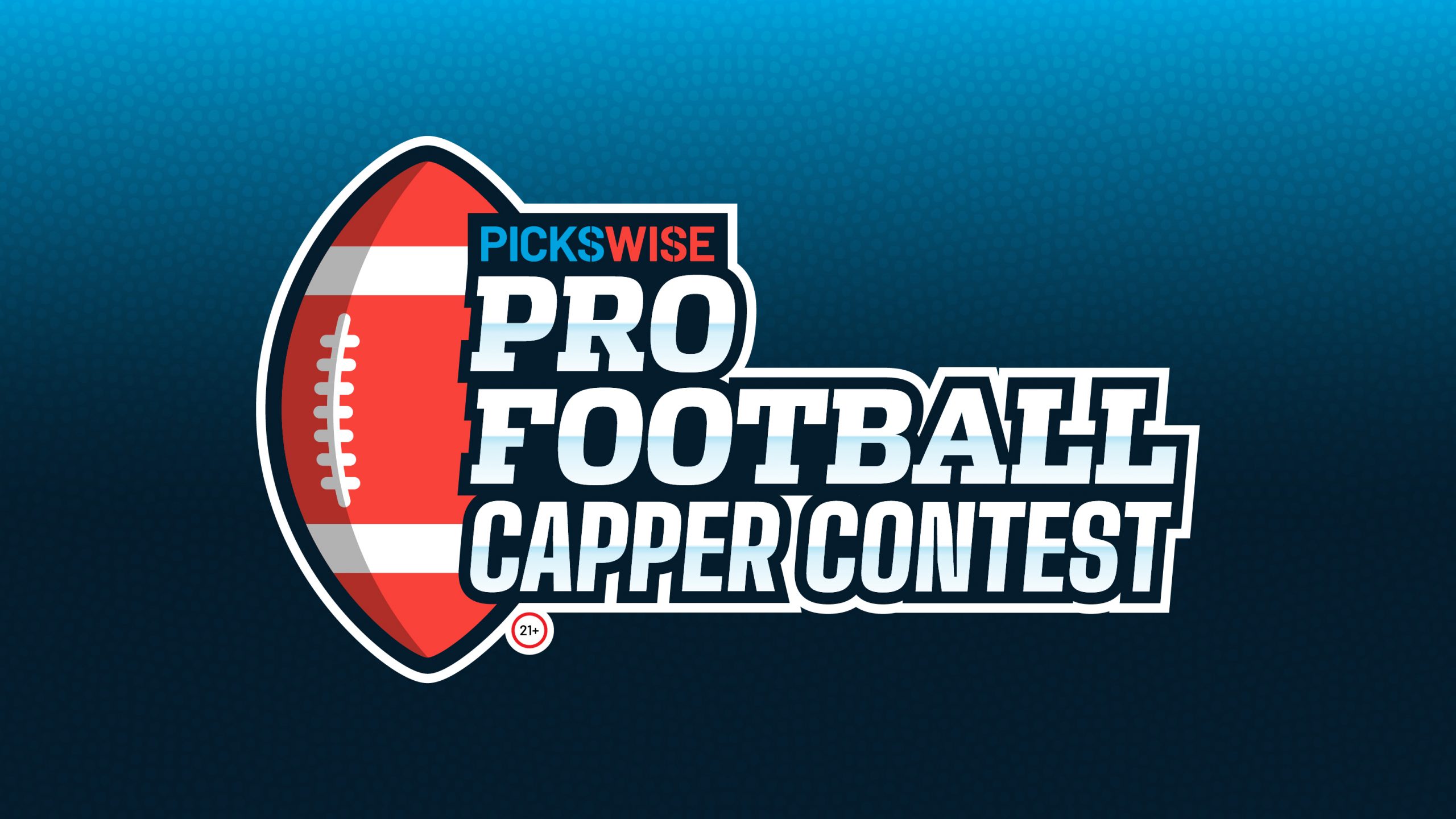 With two weeks left in the NFL regular season, Pickswise fan entrant Steve McQueen has a 2.5-point lead over the field and has a chance to win the $10,000 prize with his picks this week! For all of our experts' picks, and the current standings, check out our leaderboard here.
At Pickswise we specialize in providing free expert picks and predictions, and you can find all of our best bets, props, and parlays here.
Let's check out this week's picks from the contestants, who are listed in order of the current standings.
Steve McQueen
Best Bet: Cowboys -5.5
I'm sticking with great teams at home with playoff seeding in mind. I think Arizona stinks; I think Dallas at home is the easiest bet of the week. The Cowboys are 12-3 ATS overall and the Cardinals are 0-3 ATS in their last three. Fade Kliff Kingsbury.
Additional Bet #1: Packers -6.5
Winter game at home and AAROD is 11-5 ATS.  GB and DAL are playing for seeding.
Additional Bet #2: Buccaneers -12.5
Tom Brady is terrific in New Jersey. TB12 is looking for seeding. The Jets are looking for draft order seeding.
David Baker
Best Bet: Eagles -3.5
The Eagles are rounding into form. Hurts is a quality QB??? This feels like a hot take, but I actually think it's true. Both offensive and defensive lines are dominating for Philly, while the Football Team can't get any traction in the trenches. Two weeks ago Philly -7 brought home my best bet vs TWFT. This time the Football Team is on the heels of 2 embarrassing losses and Ron Rivera is not even committing to a single QB. The game is in Washington, but Eagles fans will make the short trip and fill the stadium. I expect the crowd to be about 65% Eagles fans. Roll show round 2 for the Eagles
Additional Bet #1: Rams -3.5
Stafford has made a lot of mistakes and I'm still a little concerned about the Rams ability vs top-notch teams. The Ravens right now are not a top-notch team. In fact the defense is down right terrible. I'm not sure how the Ravens stop the WR crew the Rams roll out. It's looking like another Lamar Jackson-less game for the Ravens. Tyler Huntley is serviceable, but the Rams have the talent to slow down a serviceable offense. Baltimore isn't the easiest place to play and Harbaugh can scheme as well as anyone, but I'm going to back the better team and the short number.
Additional Bet #2: Buccaneers -12.5
The Jets are about as bad as anyone and the Bucs are legitimately a top 3 team. The Bucs are hurt all over the field, but that will just open up more opportunities for seldom used players to get a chance to shine. This could be a sleepwalk spot, but I'm going to trust Brady and this defense to take care of business.
Ross Tucker
Best Bet: Steelers +3.5
They've got to be kidding me with this line, right? The Browns favored by more than a field goal?  In Pittsburgh? On Monday Night Football?  In likely Big Ben's last game at Heinz Field?
Honestly, if the line was a pick' em I might lean to the Browns only because they've been playing better than the Steelers as of late and are getting even more guys back off of the COVID list this week. But I'm not even so sure about that. I still think I would take the Steelers straight up for a bunch of different reasons. For one, the Steelers were embarrassed by the Chiefs on Sunday. They have a history, including this year, of bouncing back from such performances.
The Browns, on the other hand, have lost back-to-back heartbreakers and may have the wind out of their sail a bit as a result — especially if the Bengals beat the Chiefs on Sunday and make the Browns situation appear even bleaker than it already is. But that's not the point. The point is: the Steelers are typically awesome in primetime. And at home. And that place is going to be going bananas with it being Roethlisberger's last game. I just don't think guys like TJ Watt, Cam Heyward, etc. will let them lose. And even if they do and somehow the Browns win a close one by a field goal, that's why you have the 3.5 points and still win!
Additional Bet #1: Falcons +14
Additional Bet #2: Texans +12
Prop Bet Guy
Best Bet: Packers -6.5
With these lines being sent out on Thursday, and the Kirk Cousins COVID news breaking on Friday, my pick of the week is an obvious one. The Packers are absolutely rolling, and at 12-3 they sit atop of the NFC. Looking to solidify the all-important No. 1 seed for the playoffs, Aaron Rodgers and company will come out firing.
The Vikings rank 22nd in rush defense DVOA (per Football Outsiders), and will struggle to contain the Packers' potent 1-2 punch of Aaron Jones and AJ Dillon on the ground. And Rodgers should have no issue carving up the Vikings secondary, as he did back in November (385 yards and 4 TDs).
When Minnesota has the ball, it comes down to who will be taking the snaps. Sean Mannion, who only has 74 NFL pass attempts under his belt (and none since 2019) will be making the start. Fresh off the COVID list himself, Mannion has not practiced all week and has limited reps with the first team. Rodgers vs Mannion? Give me the future Hall of Famer. Packers by at least 10.
Additional Bet #1: Broncos vs Chargers Under 46
Drew Lock has struggled as Teddy Bridgewater's replacement, and the Broncos figure to rely on the ground game. Meanwhile, Denver will look to limit the Chargers' explosive plays. All of this adds up to a slower game, in the same vein of 28-13 game these two teams played earlier this season. I see a similar style game in Week 17.
Additional Bet #2: Patriots vs Jaguars Under 41.5
I can't see the Jaguars cracking 14 points in this one. Bill Bellichick is primed to draw up a scheme that will make Trevor Lawrence miserable. And while this is a bounce-back spot for the Patriots' offense, I see this as more of a slower-paced, ground-and-pound type game. Look for something like 27-10 Patriots.
Read PropBetGuy's best prop picks here
Jared Smith
Best Bet: Eagles -3.5

These teams are trending in opposite directions. It would appear like a typical bounce-back spot for WFT after a horrific loss to the Cowboys in primetime, but this Eagles offense has been playing fast and furious over the last few weeks. Philly is 3-0 in its last 3 games with a +49 scoring margin and the 3rd-highest EPA (expected points added) per play in the NFL. It's a bad matchup for a WFT defense that is 29th in EPA per play over the last three weeks.
Additional Bet #1: Dolphins vs Titans Under 40

This matchup will have an edge to it due to the Ryan Tannehill revenge factor. There also could be some weather impacting the game, as I've already started to see this total steam lower on Thursday. Another factor to consider: the Music City Bowl was played at Nissan Stadium on Thursday, and the field was chewed up pretty bad as guys were having trouble keeping their footing. Keep that in mind if there is rain on Sunday.
Additional Bet #2: Rams -3.5

It looks like it will be Tyler Huntley starting for the Ravens this week after missing last week due to COVID. The Rams' defense has been trending up over the last few weeks and is the best unit in the league on first downs, which will set up some 3rd-and-long situations for a Ravens offense that has really struggled with consistency. Matthew Stafford against this banged-up Baltimore secondary is also a great matchup for L.A.
Read Jared Smith's Week 17 NFL picks here
John Hyslop
Best Bet: Rams -3.5
There is no chance this loses, which is why I made it my best bet. If I want to win this thing, it's probably time I hit one of these (math), so that's what I'm doing. This one is the most obvious bets on the board so for that reason; it's my best bet.
Additional Bet #1: Cowboys -5.5
The Cardinals are the most fraudulent team to ever grace a football field. They have proven it each of the last three weeks and if they were anyone else, this line would be 10+ points. We won't even be watching this game in the second half. Blowout city.
Additional Bet #2: Buccaneers -12.5
This is another joke of line. Tampa Bay is going to win this game by at least 20 points — no questions asked. Yet somehow the books threw a -12.5 number at us. That's dumb. Think about it like this: would you ever in your wildest dreams bet the Jets +12.5 here and think you had a shot at winning? Of course not. It's the Buccaneers then.
Drew Knows
Best Bet: Packers -6.5
With the Kirk Cousins news hitting on Friday morning, taking the Packers at this price makes the most sense. Minnesota is going to be starting Sean Mannion at Lambeau Field in primetime. If that's not a recipe for disaster, I don't know what is. The Vikings are also banged up on defense, and Green Bay really needs this game to get the top seed in the NFC. There is no way the Packers are going to be caught sleeping. Mannion is one of the league's least inspiring backup quarterbacks, and that's saying something.
Additional Bet #1: Football Team +3.5
Buy low and sell high, as they say. Everyone is hyping up this Eagles team, but I'm not giving them too much credit for beating quarterbacks like Jake Fromm and Garrett Gilbert. Now is the time to buy low on Washington as a home underdog. This team isn't nearly as bad as it has looked the past couple of weeks when it was ravaged by COVID.
Additional Bet #2: Jaguars vs Patriots Under 41.5
This game should be very low scoring. The Jaguars can't score anybody and Trevor Lawrence has looked lost all season, so I'd be surprised if they managed to eclipse 14 against a Bill Belichick defense. After Mac Jones struggled last week, I'd expect the Pats to get conservative on offense and keep things on the ground.
Read Andrew Ortenberg's ultimate Week 17 NFL guide
Jamaal Charles
Best Bet: Seahawks -7
Following a heartbreaking loss to the Bears, I'm confident the Seahawks will bounce back against the Lions. Rashaad Penny has looked good and I think he has another big game on the ground.
Additional Bet #1: Raiders +6.5
Derek Carr kept the Raiders in playoff contention with two close wins in a row. With Carson Wentz potentially out for Indianapolis this week, Las Vegas should cover in this game.
Additional bet #2: Saints -6.5
Taysom Hill is back and the Saints are in a must-win situation if they have any shot of making the playoffs. I think the defense carries them into a big win this weekend to put them back on track
Pickswise is the home of free NFL Predictions  and NFL Odds. Check out the latest NFL Prop Bets and NFL Parlays as well as expert NFL Underdog Picks and NFL Computer Picks.