Pickswise Pro Football Capper Contest - Week 2 picks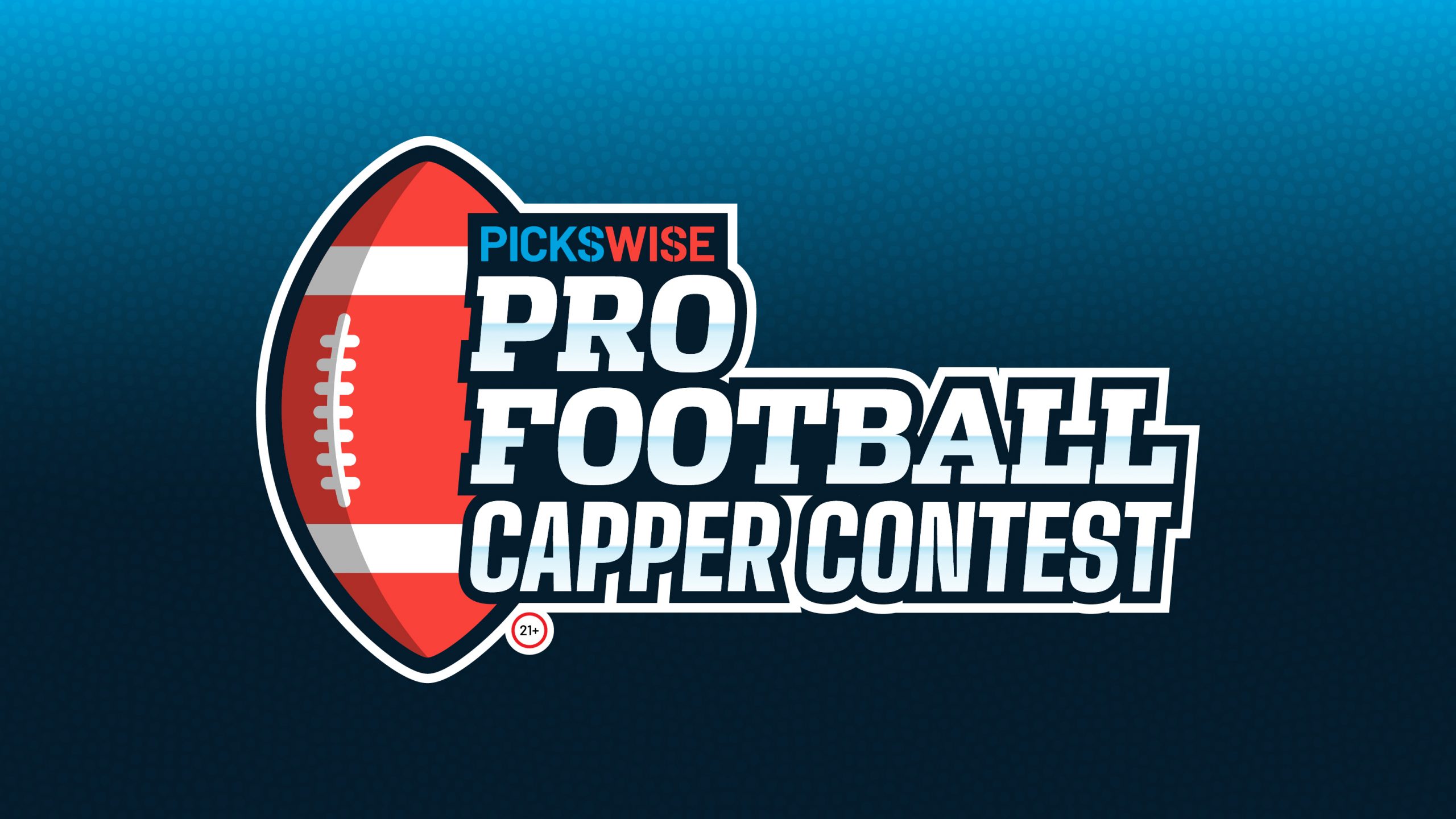 After an exciting first week of football, our Cappers are back with their Week 2 picks. This week's analysis is below, and be sure to check out the contest home page for the current standings and contest overview.  
At Pickswise, we specialize in providing free expert picks and predictions, and you can find all of our best bets, props, and parlays here.
Let's check out this week's picks from the contestants:
David Baker
Best Bet: Chiefs -3.5
This is the 4th time the Chiefs and Ravens have played in 4 years. Two of the most consistent NFL franchises have seen minimal turnover in the coaching staffs and key players. KC has dominated this matchup and the QBs stats prove it. To make matters worse Baltimore is coming off a short week and a loss in OT. Injuries to Baltimore don't help their cause.  Give me the best team in the NFL (maybe 2nd) with a short line at any stadium in the world. Mahomes stats vs Baltimore in the last 3 games: 31/42 385 4-0, 27/37 374 3-0, 35/53 377 2-1. Lamar Jackson stats vs KC in the last 3 games: 15/28 97 1-0 (rush 83/0),  22/43 267 0-0 (rush 46/1), 13/24 147 2-0 (rush 67/0).
Additional Bet #1: Rams -3.5 
Last week the Seahawks laid 3 here and now we have a better team in the Rams in almost the same spot. The Colts are a team I'm looking to fade a lot of the year, but definitely at the start. I don't trust the QB, I don't trust the weapons, I don't trust the offensive line. Xavier Rhodes will be out vs the Rams, who are loaded on offense. Aaron Donald, Jalen Ramsey and crew can limit any team, not to mention a team with Wentz, Taylor, Pittman and Pascal as the primary weapons. 
Additional Bet #2: Bills -3.5
How quickly people turn! Josh Allen was a preseason MVP candidate and the Bills were the clear 2nd choice to come out of the AFC. After 1 week against a tough veteran Steelers team we want to jump ship? Not me! I believe in the Bills and I don't quite believe in Tua and company. I can't erase the images in my head of Week 17 last year. The Dolphins came into the game needing the game to make the playoffs and the Bills played Matt Barkley at QB. It was a thorough beatdown and I'm expecting more of the same today. 
John Hyslop
Best Bet: Rams -3.5 
We don't know how good these Rams are now that they finally have a quarterback. We got glimpses last week, which was nice, but I think 40-burgers are in their future. On the other side, the Colts couldn't get much going offensively although Carson Wentz looked much better than many thought he would after his foot injury. Still, I think the Rams go into Indy and house the Colts.
Additional Bet #1: Eagles +3
The Eagles still aren't getting much respect but that's fine with me. They beat the brakes off the Falcons last week and while that was the Falcons, it was still an NFL team. This week they get a 49ers bunch that ended up in a dogfight with the Detroit Lions, which doesn't look good on the resume. I think the Eagles can win this game straight up, so taking the points seems easy.
Additional Bet #2: Cardinals -3.5
Not to take anything away from the Bengals, but that loss last week has shown how far the Vikings have fallen. Granted, Cincinnati is an up and coming team but they moved the ball at will against Minnesota. The idea that the Vikings are going to deal with Kyler Murray and company on the road is laughable. This one could get out of hand and the only side I want to be on is Arizona.
Read John Hyslop's best underdog bets for Week 2 here
Jamaal Charles
Best Bet: Rams -3.5
The Rams looked fantastic against the Bears and I think they will keep it rolling this week against the Colts on the road. Aaron Donald and the rest of the Rams defensive line is going to have Carson Wentz running for his life.
Additional Bet #1: Saints -3.5
This will be a close game but I gotta ride the hot hand with Jameis in this one! Not to mention the Saints defense looked incredible last week against the Packers,
Additional Bet #2: Bengals +2.5
The Bengals offense has a lot of weapons and Mixon/Chase looked awesome last week. I think Tee Higgins and Tyler Boyd will play a much bigger role against the Bears. I wonder if we will get to see more of Justin Fields this week?
Ross Tucker
Best Bet: Eagles +3
Week Two is here and so is my best bet of the week, which is the Philadelphia Eagles getting 3 points from the 49ers in the home opener at Lincoln Financial Field in Philly. No, this is not an overreaction to the Birds' dominant victory over the Falcons in Week One. And it has nothing to do with the fact that I call the Eagles preseason games on television and do their pregame show on the radio. It has everything to do with the Eagles confirming a lot of things that I thought about their team coming into the season. Namely, they are very good up front on both sides of the ball, which is the biggest determining factor in the outcome of games outside of quarterback play.
While I don't think the Falcons were or are very good up front it still looked like Alabama playing Northwest Southeast Missouri Montana A&M State out there on Sunday. As for the Niners, they took care of business against the Lions in Detroit but now they have to travel for a second straight game into the eastern time zone and they have to do it without arguably their best cornerback in Jason Verrett. Verrett's torn ACL makes San Francisco's weakest position group even worse, which is not good considering how well Eagles quarterback Jalen Hurts and rookie stud wide receiver DeVonta Smith played on Sunday. Combine all those factors with the fans in Philly going nuts after the Eagles impressive start with a new coach and quarterback and I think this game could truly go either way so I will gladly take the Eagles and those 3 points.
Additional Bet #1: HOU +12.5
Additional Bet #2: MIN +3.5
The ultimate Week 2 betting guide to all our Week 2 NFL content is here
Jared Smith
Best Bet: Packers vs Lions over 49
Aaron Rodgers owns the Lions. The reigning MVP has a 17-5 career record against Detroit and has posted a passer rating of 100-plus in 14 of those games. The Lions showed spunk in Sunday's frantic comeback, picking up an unexpected backdoor cover against the 49ers (for those who got SF at -8.5 instead of the earlier -7.5). Jared Goff presented himself as a serviceable NFL quarterback behind a Detroit offensive line that graded out as the 11th-best unit of the week. I'm expecting some positive regression from the Green Bay defense after getting blasted by the Saints, but I also expect the Packers offense to do most of the heavy lifting in hitting this total.
Additional Bet #1: Eagles +3
The movement here is enticing as the slight majority of action is coming in on the 49ers but the line has inched slightly in the Eagles' favor, from +4 to +3.5 or shorter. Jalen Hurts was a big surprise in Week 1, posting the lowest negatively graded throw-rate of any quarterback, which was a category he struggled in last season. Meanwhile the 49ers are already fighting the injury bug, losing their best cover corner and top running back last week. Raheem Mostert will be missed, but the absence of CB Jason Verrett is a huge concern both long-term and in this game if Hurts executes the passing offense as precisely as he did against the Falcons. There should be a lot of buzz at the Linc for this home opener after last week's emphatic victory.
Additional Bet #2: Patriots -5.5 
Bill Belichick has terrorized rookie quarterbacks to the tune of a 21-6 record since 2000 (sure, most of those were with Tom Brady under center) and while Mac Jones might not be Brady, he graded out as the best rookie QB in Week 1. New England outgained Miami last week and should have won the game, now they get to reload against a mangled Jets offensive line that will be without Mekhi Becton. That means George Fant is forced to switch from right tackle to left, which he compared to a pitcher trying to pitch with his other hand.
Read Jared Smith's Week 2 NFL picks here
Prop Bet Guy
Best Bet: Chiefs -3.5
Banking on an away favorite isn't typically my favorite betting strategy, but I'm seeing a lot of value on the Chiefs. After a slow start versus Cleveland, Patrick Mahomes led Kansas City to a 23-7 second-half romp. The new-look offensive line held up well against the vaunted pass rush of the Browns, allowing Mahomes plenty of time to work his magic. The Ravens, coming off a shocking upset at the hands of the Raiders, looked to be in disarray in the second half. The offensive line struggled mightily, and they could be missing two starters (Tyre Phillips and Ronnie Stanley). The Chiefs' edge rushers should feast, preventing any momentum for Lamar Jackson's offense. Speaking of Jackson, he's 0-3 in his career versus Kansas City, and his performance has digressed with each game. To keep up with the Chiefs' offense, you need to be able to throw the ball, and Jackson has not shown consistent ability with his arm. Mahomes should have no issue carving up the depleted Ravens' secondary – I expect the Chiefs to win by at least a touchdown.
Additional Bet #1: Packers -11.5
Aaron Rodgers and company were embarrassed last week at the hands of the Saints. Returning home, versus a team who should struggle to stay competitive in every game this season, I expect Rodgers to revert to his MVP form. Detroit put up a fight towards the end of their game versus the 49ers last week, but Green Bay should run away with this one.
Additional Bet #2: Eagles +3
The Eagles showed glimpses of a high powered, dual-threat offense last week, which should be able to match San Francisco's stride for stride. As expected, the Eagles' offensive line demonstrated they are one of the best in the NFL, and they should be able to open holes for the Eagles ground game. I'm predicting a close game, so I'll gladly take the home team with the points.
Read Prop Bet Guy's best player prop for Sunday Night Football here
Drew Knows
Best Bet: Raiders vs Steelers under 47
My best bet this week is the under in this Raiders/Steelers game. Derek Carr excels against the blitz, but he struggles mightily off natural pressure that comes without a blitz. Pittsburgh generated consistent pressure on Josh Allen last week, while hardly ever blitzing. Las Vegas' offensive line is a mess, and now going on the road I expect them to struggle even more than they did in Week 1. On the flip side, the Raiders' defense has clearly made strides under new DC Gus Bradley. Las Vegas is a lot better than they were last year on that side of the ball, with new additions Casey Hayward and Yannick Ngakoue making a big impact. Ben Roethlisberger passed for only 188 yards in Pittsburgh's win last week, and Najee Harris had only 45 yards on 16 carries. Their offense did virtually nothing. A total of 47 is way too high.
Additional Bet #1: Bills vs Dolphins under 47.5
I also like the under in this Buffalo/Miami game. The Dolphins beat the Pats last week, but I was thoroughly unimpressed with Tua Tagovailoa. Miami put up only 17 points, and they had less than 250 yards of total offense. They also got virtually nothing going on the ground. As I alluded to in my best bet, the Bills' defense actually played really well against Pittsburgh despite the team losing. This is a division rivalry game, and one that has serious implications for who will win the AFC East. It'll be hard-fought, and in the humid Miami September heat, I'm not expecting a shootout.
Additional Bet #2: Seahawks -5.5
My final bet is the Seahawks -5.5. I don't like to overreact too much to one week, but I was already very skeptical of this Tennessee team before last week. The Titans' offense just isn't the same with OC Arthur Smith gone, and Ryan Tannehill no longer looks in sync. Conversely, Russell Wilson has clearly established quite the rapport with his new OC Shane Waldron. Wilson was uncorking deep balls left and right for chunk gains against the Colts, and should have another field day. Remember how good Wilson was in the first handful of games last year? It looks like he's in for yet another fast start.
Read Andrew Ortenberg's Week 2 NFL trends article here
Steve McQueen
Best Bet: Steelers vs Raiders under 47 points
It was a terrific win from my Steelers last week. The key takeaway was that Big Ben is on the back nine of his career.  Najee Harris never really got started but I expect him to do so at home this week. I am going to ride the Steelers under until it doesn't come home.  Expect more defense, Najee and short passes from Ben.
Additional Bet #1: Cardinals -3.5
Rondale Moore was the secret sauce for Arizona, blowing away his receiving prop early. I expect an even bigger day from Kyler Murray and Moore against Minnesota and will be betting his prop separately. Lets get more of Moore. Take the highflying Cardinals
Additional Bet #2: Saints -3.5
I don't like to pick on QBs not named Andy 'Red Rifle' Dalton – but Sam Darnold is not a good QB.  His only supporters are his dad and Colin Cowherd. The NOLA defense is superior and will give him fits. Hammer the over INT prop in addition to backing the Saints – this could get ugly early.
Pickswise is the home of free NFL Predictions  and NFL Odds. Check out the latest NFL Prop Bets and NFL Parlays as well as expert NFL Underdog Picks and NFL Computer Picks.