Pickswise Pro Football Capper Contest - Week 3 picks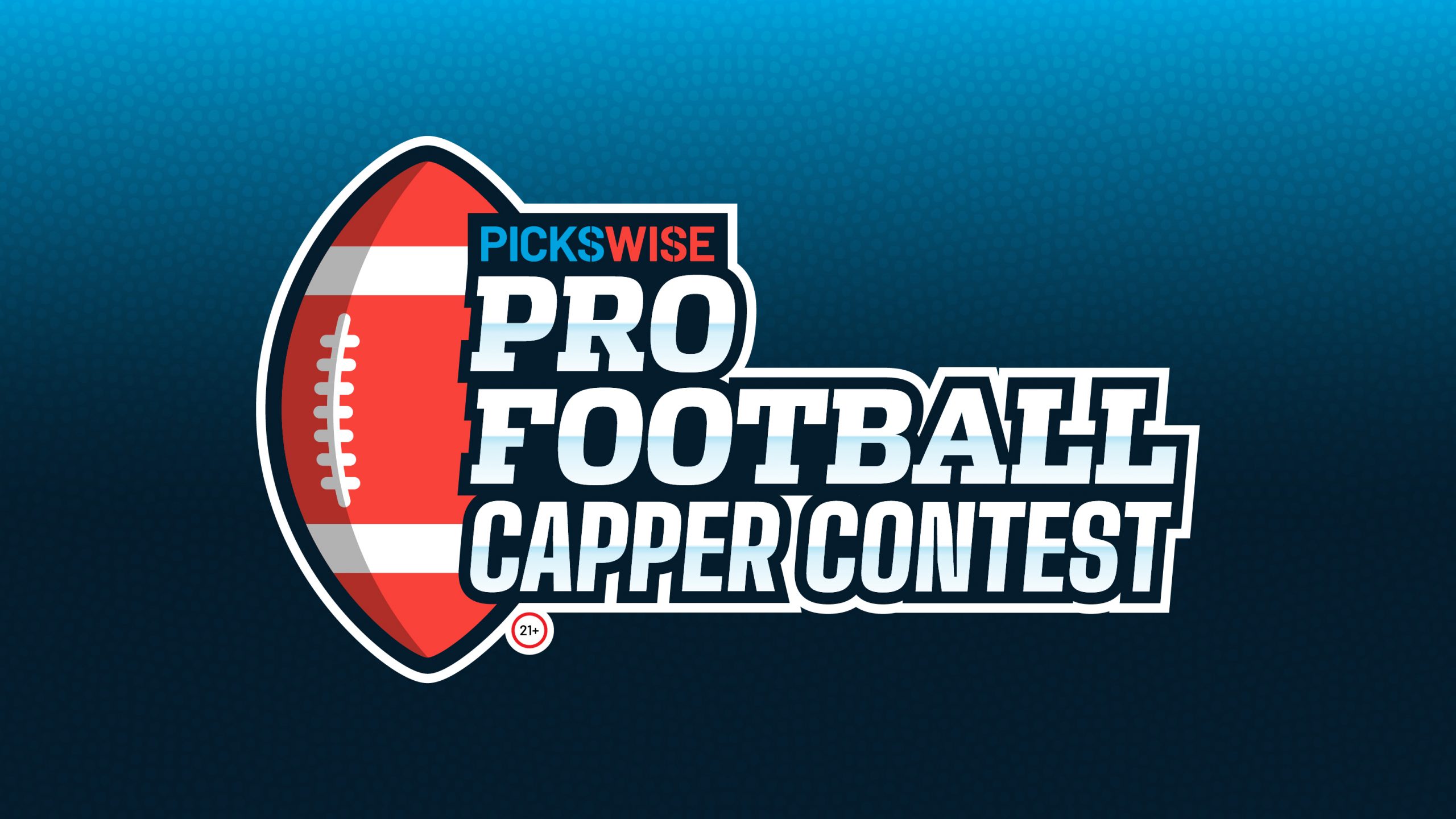 Our cappers have seen some bad beats throughout the first 2 weeks of football, but are hoping to bounce back with their Week 3 picks. This week's analysis is below, and be sure to check out the contest home page for the contest overview.
At Pickswise, we specialize in providing free expert picks and predictions, and you can find all of our best bets, props, and parlays here.
Let's check out this week's picks from the contestants, who are listed in order of the current standings:
Steve McQueen
Best Bet: Over 44 in Bengals vs Steelers
The Steelers under has been a consistent winner for me. I didn't think the Steelers offense would be this bad — but Ben can't throw downfield and Najee Harris is stuck. I think Najee will play well this week, Ben will toss it short like Drew Brees at the end of his career, and Joey Burrow has a big day. It is supposed to be clear and sunny and 70 at Heinz Field.  I realize I am 2-0 on Steelers under best bets, but this week take the over — 44 points is too low.
Additional Bet #1: Cardinals -7
Arizona is 2-0 and it has to do with Rondale Moore and his involvement as a decoy for Kyler Murray. His Week 1 yardage prop was 37 and he had 59. In Week 2 it was 52 and he had 115. Take the Rondale Moore over prop, and also the Cardinals -7.
Additional Bet #2: Titans -4.5
Carson Wentz is a bust in Indy — and he's hurt, which means they may have to go with Jacob Eason. Tenessee -4.5 is a steal. Hammer it.
Jared Smith
Best Bet: Dolphins +4.5
Are we sure that Jacoby Brissett is 3 points worse than Tua Tagovailoa? The lookahead line suggests so. Las Vegas opened as a 1-point favorite last week and now the line has moved a full 3 points, crossing that key threshold of -3, with Brissett officially announced as the starter. I don't put much stock in Sunday's blowout loss to the Bills. It was a 7-0 game early in the first quarter with the Dolphins driving when Tua got hurt on fourth down and threw things into a frenzy. Plus Buffalo's defense is very good, much better than Las Vegas', who are allowing 6.0 yards per play.
Call me crazy, but Brissett's steady hand might be exactly what the Dolphins need in this spot. I like that the Tua news was announced early, which means Brissett has had all the starting reps in practice this week. The Raiders are coming off two emotional victories in back-to-back weeks, both as medium-sized underdogs, and now they're favored by more than a field goal. This feels like a good time to sell high on a team that most experts believed would show a lot of volatility in 2021. I would not be surprised if Miami sprung the upset here.
Additional Bet #1: Chargers +6.5
Justin Herbert continues to grade out as a top-tier quarterback and is 2-0 ATS in his career against the Chiefs, with the first game being his NFL debut. Meanwhile, KC is just 2-11 ATS in their last 13 games dating back to Week 9 of last season and including the playoffs.
Don't get me wrong, the Chiefs have four of the best players in the NFL (Patrick Mahomes, Tyreek Hill, Travis Kelce, Chris Jones) but there's a big gap in talent with the rest of their roster. The Chargers have more balance and depth across the board. On paper, these teams are much closer than the spread indicates. Both are dead even in net yards per play (-0.3) and each have an identical 1-1 record after two weeks. I'm not saying the Chargers will win, but this feels like a one-score game that will be decided on the final drive by one of these uber-talented QBs.
Additional Bet #2: Jets +10.5
The lookahead line in this game was Denver -7.5 and I'm having trouble understanding why it's moved so much in just a week's time. We knew the Jets would be volatile this season with a rookie gunslinger quarterback, and Sunday's four-interception game by Zach Wilson is certainly a prime example.
The Broncos continue to lose key pieces on defense with three starters (Bradley Chubb, Josey Jewell, Ronald Darby) already on IR just two weeks in. Teddy Bridgewater has been fantastic ATS in his career, but that is a better-suited narrative when he's playing the role of spoiler. The Broncos could win this game by 30 if the Jets continue to turn it over at the rate they did against the Pats, but I'm betting on some positive regression in that category this week.
Read Jared Smith's Week 3 NFL picks here
Drew Knows
Best Bet: Under 46 in Bears vs Browns
My best bet of the week is the under in this Bears/Browns game. There are a lot of factors pointing to this being a low-scoring game. Cleveland's passing game should take a hit with Baker Mayfield dealing with a dislocated shoulder and Jarvis Landry sidelined with a knee injury. The Browns always want to lean on their run game, but they're facing a really tough Bears defensive front that is giving up only 3.3 yards per rush attempt. Justin Fields will be making his first career NFL start, on the road in a hostile environment. Matt Nagy will want to take it easy on him, so expect David Montgomery to get a lot of work. Both teams will be running the ball a lot, keeping the clock churning. The Bears played in a 20-17 game last week, and I think we'll see something similar here.
Additional Bet #1: Saints +3
The Saints will cover the +3, and I think they'll win the game outright as well. So far the Patriots have been hiding Mac Jones as much as possible, asking Damien Harris and the ground game to carry the offense. Jones had the lowest average depth of target of any quarterback in the league last week. Unfortunately for the Pats, the Saints are nearly impossible to run on, and they're allowing only 2.8 yards per rush. New Orleans' secondary is also getting healthier, as two starters who didn't play last week in safety CJ Gardner Johnson and cornerback Marshon Lattimore will return to the lineup today.
Additional Bet #2: Over 50.5 in Packers vs 49ers
Finally, I like the over for this Sunday Night Football clash. The Packers showed last week that rumors of Aaron Rodgers' demise were greatly exaggerated. Rodgers and the offense dropped 35, and it wouldn't surprise me if they approached that number against a 49ers secondary that is really banged up. Remember, the 49ers let the Lions score 33 in Week 1. The Packers' defense also managed to make Jared Goff look like a solid NFL quarterback for most of last week. Za'Darius Smith, one of Green Bay's only players capable of getting after the quarterback, is on injured reserve. This one should be a shootout.
Read Andrew Ortenberg's Week 2 NFL trends article here
Ross Tucker
Best Bet: Packers +3
I like the Week 3 card. A lot. As such, there are a bunch of places I could go for my Best Bet this week including a host of appetizing teaser legs like Carolina, Arizona, Buffalo, and Cleveland. Instead, however, I am going to back the Pack.  While I still have some major concerns about Green Bay's defense, especially the way they looked in the first half against the Lions on Monday night, the offense finally got into a groove, especially in the second half as Aaron Rodgers dropped some absolutely gorgeous throws to Davante Adams and Robert Tonyan while riding Aaron Jones's four touchdowns to a 35-17 victory.
They're going to need Rodgers to play well against a 49ers defense that was very impressive against the Eagles. Allowing only 11 points to the Birds and stiffening multiple times in short yardage and goal-line situations allowed the Niners to get the win in Philadelphia even though Jimmy G didn't play particularly well, especially in the first half.
The problem for the 49ers is they are even more beaten up coming out of that contest, especially at the running back position. Plus, their passing game is not in a place where they can take enough advantage of the Packers' weak pass rush right now. Ultimately, this is a toss-up game that could easily go either way, but Aaron Rodgers and co +3 is definitely the way to go.
Additional Bet #1: Jets +10.5
Additional Bet #2: Eagles +3.5
David Baker
Best Bet: Chargers +6.5
The Chargers are well coached and have excellent QB play and a solid defense. Any time I can get that combination and almost a TD, I'll take it. The Chiefs don't look completely right. They are still good but something seems a little off from the team we have watched the last 2 years. This one figures to be an offensive battle and it wouldn't surprise me to see the Chargers pull the upset. I'm calling this one 31-30 Chargers.
Additional Bet #1: Over 55 in Seahawks vs Vikings
It's hard to make this number big enough for me. We saw both these teams score at will last week and get scored on as well. Both these teams have weapons all over the field and can score from anywhere. The skill-position players all have the potential to take it to the house every time they have the ball. If I had to pick two teams in the NFL that I could pencil in to have a wild game with some crazy finish it would be these teams. They rarely disappoint. Someone is winning this game 38-35.
Additional Bet #2: Giants -2.5
Danny Dimes, a trio of WRs, and Saquon Barkley make this offense tough to defend when the offensive line can hold up. They are coming off back-to-back matchups against great front 7s, only to face one of the worst defenses in football. Jalen Hurts and Tom Brady both moved the ball at will against Atlanta and I expect a lot of the same this week. Atlanta has weapons on offense, kind of, but although James Bradberry got torched by Scary Terry McLaurin last week, I still trust him against Calvin Ridley. Not to stop him completely, but to limit him. The running game for the Falcons is pretty trashy and I don't trust their other pass catchers besides Pitts. I think the Giants are just a better team and they're at home. The Giants win 27-17.
Check out the ultimate Week 3 betting guide to all of our Week 3 NFL content.
John Hyslop
Best Bet: Under 50 in Colts vs Titans
Carson Wentz looks like he won't play in this one, which means some combination of Jacob Eason and Brett Hundley. If that happens, it's hard to imagine there will be a ton of points. Both teams play at a snail's pace in neutral situations, which further complicates the points situation. The only reason this total is so high to begin with is because of how many points both teams have allowed so far. Those games were against the Seahawks, Cardinals and Rams, who are all very efficient. Neither of these teams fit that bill. This line is sure to drop by kickoff.
Additional Bet #1: Under 46 in WFT vs Bills
This one isn't about pace as much as it's about defense. For starters, Taylor Heinicke will have trouble moving the ball against the Bills' defense. It's tough to get into the mid-40s when you have only one team that can move the ball. To make matters worse, Josh Allen and company face an uphill battle themselves as Washington has the third-best defensive DVOA in the NFL. I'm expecting to see a 27-13 type game.
Additional Bet #2: Chargers +6.5
Call me crazy but I think the Chargers can hang with the Chiefs today. I'll definitely take a touchdown. I get that Arrowhead is not an easy place to play, but the Chiefs defense will give up points no matter where they play. They have the worst red-zone defense in the NFL and that is one area where the Chargers can use a boost. Look for a 27-23 type of game.
Read John Hyslop's best underdog bets for Week 2 here
Prop Bet Guy
Best Bet: Titans -4.5
At the time of making this selection, Colts quarterback Carson Wentz has not been officially ruled out, but he has been trending in that direction. Regardless of if he plays or not, I'm taking the home team in this one. With the Titans, it always starts with Derrick Henry. The big back manhandled the Colts last season (281 yards on 46 carries), and I expect more of the same today. Establishing the ground game will only make things easier on Ryan Tannehill's aerial attack. The Colts have already been victimized by 3 pass plays of 40+ yards. AJ Brown and Julio Jones will capitalize down the field against the zone defense of Indy. For the sake of this play, I'm of course rooting for Wentz to sit in favor of the Jacob Eason/Brett Hundley platoon. Regardless of who is at quarterback, the lack of offensive continuity continues for the Colts. In their first game away from home, I expect them to lose by at least one touchdown.
Additional Bet #1: Giants -2.5
The Giants showed some signs of life last week, despite losing a tough road game versus Washington. The Falcons easily represent the weakest defense they've faced thus far, and I expect Saquon Barkley to finally get on track. The Falcons defense seems destined for another bottom-10 finish, and the offense has yet to find its footing in new head coach Arthur Smith's system.  
Additional Bet #2: Under 45.5 in Dolphins vs Raiders
With Jacoby Brissett taking the snaps for the Dolphins, I don't see them with enough firepower to crack the 21-point barrier in this one. Their best bet is to roll with a ball-control focused offensive attack against a burgeoning Raiders defense. And conversely, after a poor showing last week, the Dolphins' defense can keep Derek Carr (who is dealing with his own injury) and the Raiders in relative check. Something like 24-21 seems to be the ceiling in this one, so I'll take the under.
Read Prop Bet Guy's best player prop for today's early slate
Jamaal Charles
Best Bet: Broncos -10.5
The Broncos defense is the real deal this year and Teddy B is doing a great job of commanding his offense and limiting turnovers. Denver being at home gives me even more confidence in this bet.
Additional Bet #1: Steelers -3.5
The Steelers lost a tough one last week to Vegas, but I think they will bounce back at home against the Bengals. I like Najee Harris to have over 100 yards from scrimmage and his first rushing touchdown.
Additional Bet #2: Dolphins +4.5
The Dolphins are a good team that took a beating last week. I look for them to bounce back this week and play the Raiders close all game. No Tua will make this game interesting, but Jacoby Brissett is an experienced vet who I think could lead the Dolphins to a win on the road.
Pickswise is the home of free NFL Predictions  and NFL Odds. Check out the latest NFL Prop Bets and NFL Parlays as well as expert NFL Underdog Picks and NFL Computer Picks.