Pickswise Pro Football Capper Contest - Week 4 picks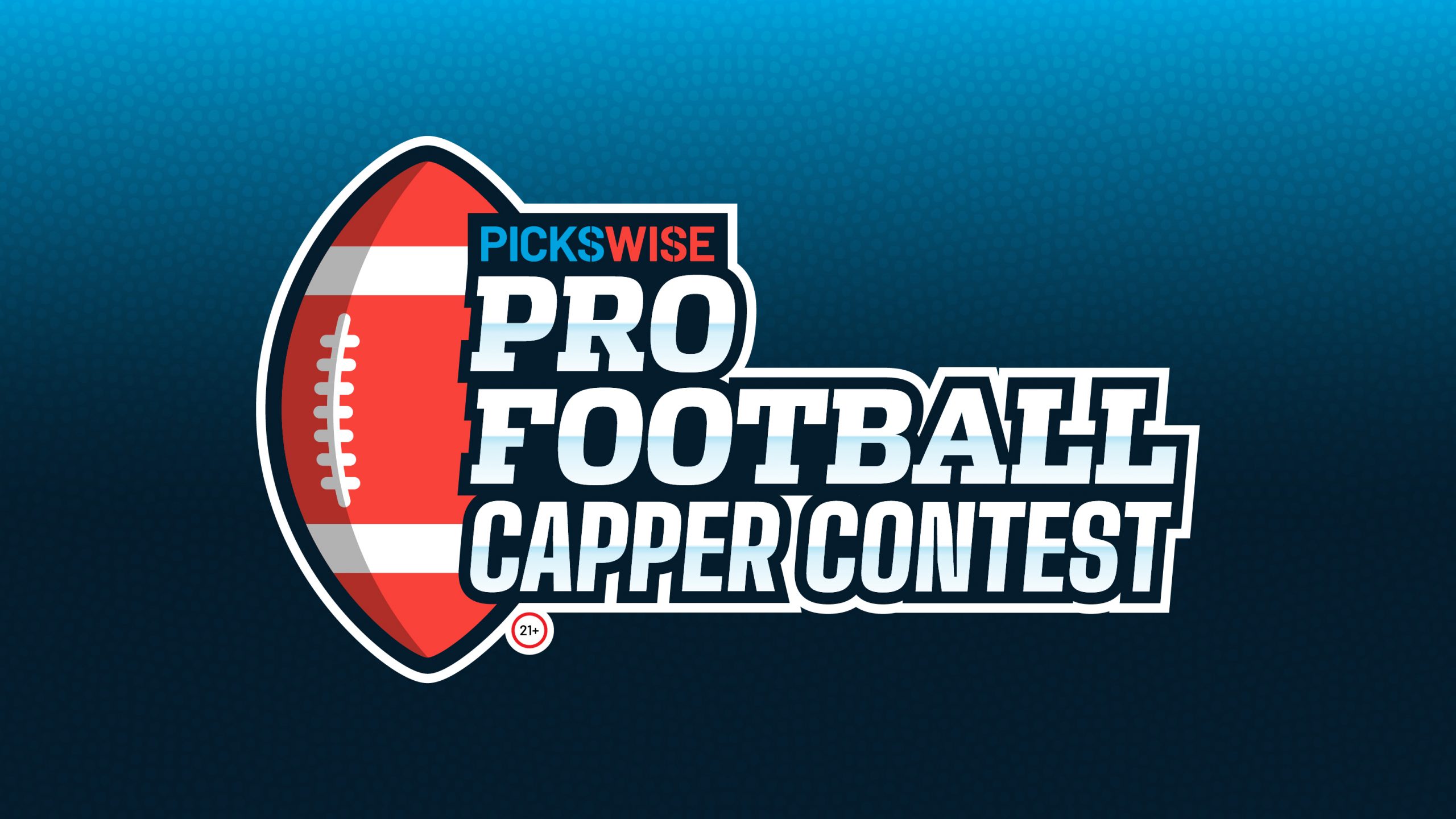 Things are heating up in the $10,000 Pickswise Pro Football Capper Contest. Last week seven out of eight of our experts won their best bet, and Drew Knows had the first perfect week of the contest to jump to first place. This week's picks and analysis can be found below and be sure to check out the contest home page for the standings and contest overview.
At Pickswise, we specialize in providing free expert picks and predictions, and you can find all of our best bets, props, and parlays here.
Let's check out this week's picks from the contestants, who are listed in order of the current standings.
Drew Knows
Best Bet: Under 49 in Buccaneers vs Patriots
A total approaching 50 seems ridiculously high for a game involving Mac Jones. Last week when the Patriots had to face a tough Saints run defense and no longer could hide Jones, the offense nosedived. Arguably the only team in the league with a better run defense than New Orleans? Tampa Bay. The Bucs will also be able to shut down Damien Harris, leaving Jones all by himself in by far the biggest spot of his career. For Tampa, Rob Gronkowski is doubtful, which is a big blow to their offense. Sure the Bucs' secondary has been beat at times, but that's because they've faced Dak Prescott, Matt Ryan, and Matthew Stafford to start the season. Three cerebral veteran quarterbacks. Now Tampa DC Todd Bowles is getting a rookie to go after. If anyone could come up with a game-plan to slow down Tom Brady, it would be his former coach Bill Belichick.
Additional Bet #1: Giants +7.5
Getting more than a touchdown against this Saints team is too good to pass up. New Orleans won in Week 1 in a game where the final score was wildly misleading, and then they got smoked in Week 2. In Week 3, they won another game where the final score doesn't tell the full story. Sure they beat New England 28-13, but Jameis Winston passed for 128 yards and the ground game averaged 3.7 yards per carry. Winston has yet to top 148 yards in any of his three games with the Saints. Meanwhile, the Giants have lost their last two games by a combined four points. They'll keep this one close, as well.
Additional Bet #2: Under 52 in Seahawks vs 49ers
A total for this divisional game in the 50s seems high as well. The Seahawks haven't been able to make any adjustments to what defenses are giving them, and have scored zero points in the third quarter this season as a result. Seattle is banged up at receiver, with Tyler Lockett and DK Metcalf both nursing injuries it looks like they'll attempt to gut out. The 49ers might be without George Kittle, and if Kittle does play he'll clearly be less than 100 percent. Both teams need this game like blood to keep pace with the Rams and Cardinals in the NFC West, so it should be especially hard-fought. I'm not expecting a shootout here.
Read Andrew Ortenberg's Week 4 NFL trends article here
Steve McQueen
Best Bet: Packers -6.5
Roethlisberger is awful; he has been for 4-5 years and shame on the Steelers' front office and head coach Mike Tomlin. Tomlin has never had a losing season; he will this year. Hammer the Packers
Additional Bet #1: Cardinals +4
The Rams may be the best team in football…followed by the Cardinals. Rondale Moore wasn't targeted much in Week 3, but I expect that to change this week. Take the 3-0 Cardinals and the 4 points.
Additional Bet #2: Lions +3
This is the NFL version of the toilet bowl. Detroit isn't good, but man Goff is way way better than anyone on the Bears' staff. I can't believe the Bears are favored by 3; hammer the Lions.
Jared Smith
Best Bet: Jets +7
I must be crazy, right? Did I watch Sunday's Mile High disaster? Yes, I watched every second of it. But let's look at the big picture for a minute. Zach Wilson has played three games in his NFL career against teams ranked 1st, 5th, and 8th respectively in DVOA (Panthers, Broncos, Patriots) and now he gets to face a Titans defense that is grading out 28th. On top of that, both Julio Jones and AJ Brown are battling injuries. Brown is expected to miss the game, and Jones is very questionable after only playing 34 snaps Sunday with a leg issue. The Marcus Maye injury hurts the Jets' secondary, but if Tennessee will be without their top two wide receivers this week, I can make a case that's an even tradeoff. The line value also screams Jets here. The lookahead was Titans -6, which means it's pushed to the key number of 7 and presents an extreme buy-low spot on the Jets.
Additional Bet #1: Over 51.5 in Browns vs Vikings
Any total that opens below the very key number of 51 and bursts through, is worth a look. Most of the market is getting close to 52 here and I expect it to get there by Sunday after it quickly moved up from the lookahead of 50.5 earlier this week. However, it was the defensive matchups that sealed this as a bet for me. The Vikings have been dreadful this season, allowing the 2nd-most yards per play in the NFL (6.8), and I expect them to struggle against Cleveland's dynamic offense. On the other side, the Browns are ranked 19th in DVOA against the pass despite facing the anemic Bears and Texans over the last 2 weeks. That's good news for Justin Jefferson and Adam Thielen, who will be the most electric playmakers the Browns secondary has faced since the Chiefs scored 33 against them in Week 1. No, I'm not comparing Patrick Mahomes to Kirk Cousins, but the latter has the 4th-highest QB rating in the league this season–ranking three places ahead of the former.
Additional Bet #2: Ravens +1
The lookahead line from earlier this summer was Ravens -3.5, which means this has moved almost five full points from peak to trough over the last couple of months. I'll buy in on that line value with a Ravens team that, despite appearing sluggish at times, is still positive in Net Yards Per Play after 3 weeks. Make no mistake about how good the Broncos have been this season, especially on defense, but I'm concerned the injuries will start to catch up with them on both sides of the ball. On the outside, the injuries to Hamler and Jerry Jeudy make Denver's offense a bit more one-dimensional, and should prevent them from taking advantage of a weakened Ravens secondary without Marcus Peters. Teddy Bridgewater is an insane 38-14 ATS in his career, but I'm not sure he has the horses around him to get it done this week.
Read Jared Smith's Week 4 NFL picks here
Ross Tucker
Best Bet: Packers +3
I loved last week's card and the results spoke for themselves.  It was a great week. And for the second week in a row, there are several tempting teaser legs that you can work with.  Tennessee, New Orleans, Kansas City, Detroit, and Atlanta are all enticing options that you can pair as you see fit. That being said, my best bet this week will be another primetime game.  Last week it was the Packers on Sunday Night Football, this week it is the Raiders on Monday Night Football.
The Raiders are getting 3 points against Justin Herbert and a very good Chargers team and the game is at the Chargers home field in Los Angeles. Except it won't be a home-field advantage for the Chargers–at all. In fact, I would imagine that upwards of 80% of the fans at So-Fi stadium will be Raiders fans. It feels like this game is priced for the Chargers to have the noise and thus snap count advantage when the exact opposite is true. Plus, with the way Derek Carr and the Raiders are playing right now they absolutely believe that confidence can go a long way. In particular, head coach Jon Gruden has done an outstanding job exploiting match-ups and getting guys like Darren Waller, Bryan Edwards, and Henry Ruggs open down the field in man-to-man coverage and Carr has been hitting them consistently. Ultimately, like last week, this is in my mind a field goal game either way which makes getting the Raiders and 3 points a very good bet.
Additional Bet #1: Broncos -1
Additional Bet #2: Liones
David Baker
Best Bet: Chiefs -7
It's a get-right spot for the Chiefs. They have been the victim of bad turnover luck and now find themselves vs an underwhelming offense. KC has struggled on defense, but the Eagles should remedy that with limited weapons and a limited QB. On the offense side of the ball the Chiefs have been a little off, but I trust them to tweak it sooner than later. The only concern I have here is the public is going to be heavy on the Chiefs and Vegas doesn't like to lose…. Chiefs 41-17.
Additional Bet #1: Cowboys -4
The Panthers lost McCaffrey on offense and Horn on defense and have to travel to Dallas to face a team clicking on all cylinders. I like this Panthers team…but not here. This number should be closer to a TD in my mind. Dallas 31-20.
Additional Bet #2: Football Team -1
The Football Team defensive line hasn't lived up to preseason expectations so far. They have faced Justin Herbert, Daniel Jones, and Josh Allen at QB. All 3 are mobile and able to elude the rush out of the pocket. This is a great get-right spot as they face a statue in Matt Ryan. On the other side of the ball, I do not trust this Falcon defense to stop anyone. It took the Giants losing all of their WRs early in the game to have a successful day on defense. I want to like this Falcons team at some spot, but so far they have shown me very little. Football Team 31-20.
Check out the ultimate Week 4 betting guide to all of our Week 4 NFL content.
John Hyslop
Best Bet: Buccaneers -7
There is no chance Tampa Bay will go into Gillette Stadium and not win by at lest 10 points. Tom Brady is on a warpath and he has the weapons to do whatever he wants. Brady knows all of Bill Belichick's tricks which makes this even worse for New England. The idea that what the Patriots are calling an offense can keep this one close is laughable. The Buccaneers should run away with this one.
Additional Bet #1: Over 54 in Chiefs vs Eagles
The Chiefs have yet to stop anyone on offense this season and that is highly unlikely to happen against the Philadelphia Eagles. Whether it's through the air or on the ground, the Chiefs legit can't stop anyone. Their 32nd ranked defense (DVOA) is proof of that. The thing is, their offense should be on a warpath this week after what happened last week against the Los Angeles Chargers. I like this one to get into the 60s.
Additional Bet #2: Over 45.5 in Ravens vs Broncos
I'm not saying the Broncos defense isn't good, but they honestly haven't played anyone yet. The Giants, Jaguars and Jets offenses aren't even close to what they will see this week in the Baltimore Ravens. If you're looking at the box score from last week, you'll think the Ravens only scored 19 points against the Detroit Lions but that score doesn't tell the whole story. They could have easily had 24 points at halftime had multiple touchdown passes not been dropped and a field goal had not been missed. Meanwhile, the Broncos offense looks more than capable of scoring their end of the points. This one should go over.
Read John Hyslop's best underdog bets for Week 4 here
Prop Bet Guy
Best Bet: Cowboys -4
Despite facing a lot of questions coming into the season, the Cowboys have acquitted themselves quite well over the first 3 weeks. Their dual threat offense is clicking on all cylinders, especially with Dak Prescott playing once again, like an MVP candidate. And under new defensive coordinator, Dan Quinn, the Cowboys defense looks to be much improved. Trevon Diggs and Micah Parsons are already looking like top players at their respective positions, and Jaylon Smith looks spry as ever. The Panthers come in at 3-0, albeit with a very soft schedule to date. Plus, Carolina will be without star running back Christian McCaffrey and promising rookie cornerback Jaycee Horn, having lost both to injury. Defensively, the Panthers may struggle to slow down the high-powered Cowboys offense. Offensively, it will be a challenge to keep up without their best player.
Additional Bet #1: Over 51.5 in Browns vs Vikings
Both team's defensive units struggle in the area in which the opposition will be looking to attack. The Vikings struggle to stop the run, and the Browns have been exposed in the vertical passing game. With this matchup having some sneaky pace to it, I like both teams to put up plenty of points.
Additional Bet #2: Rams -4
I'm a believer in this Rams team. The pairing of Matthew Stafford and Sean McVay looks formidable as any quarterback-play caller combination. Plus, Cardinals quarterback Kyler Murray has yet to beat (or cover the spread) versus the Rams in his young career thus far. The Rams defense should be able to keep the Cardinals quick strike passing game at bay.
Check out our Man vs Machine: Pickswise expert vs computer model picks for Week 4
Jamaal Charles
Best Bet: Titans -7
The Jets have scored 6 points in their last 8 quarters of football and you can't just blame Zach Wilson; his receivers have made a lot of drops and he has been sacked a league-high 15 times. The Titans have also had 2 impressive victories in a row and I expect them to make it 3 after this week even with the AJ Brown injury. Look out for a big day from Derrick Henry.
Additional Bet #1: Buccaneers -7
Belichick vs. Brady. I am very excited for this game and think it will be a competitive, but Brady & the Bucs will just be too much for the rookie QB and Patriots defense to handle. The Bucs defense hasn't looked as sharp as it did in last years playoffs, allowing at least 25 points in each game this season. After a beat down from the Rams last week, I know the defense will step up and give Mac Jones trouble all day.
Additional Bet #2: Ravens +1
I don't want to take credit away from the Broncos since I think they do have a good team this year anchored by a great defense, but they have played arguably the three worst teams in the league  (combined 0-9 record). This will be the Broncos first real test of the season, whereas the Ravens just won two back-to-back thrillers against the Chiefs and Lions. This is going to be a fun one, but Lamar & the Ravens will end up on top.
Pickswise is the home of free NFL Predictions  and NFL Odds. Check out the latest NFL Prop Bets and NFL Parlays as well as expert NFL Underdog Picks and NFL Computer Picks.