NFL
Back
Super Bowl 55 Prop Bets: Best First Touchdown Scorer Bets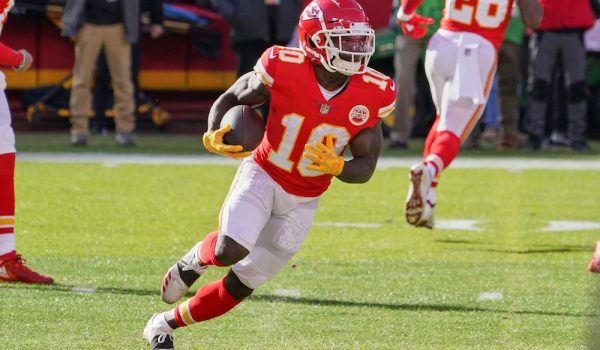 NFL
5:00PM
Wed 3rd February 2021

NFL
5:00PM
Wed 3rd February 2021
Chris Rivers
See Bio
A self-confessed sports nut who has managed to turn his passion into a career, resulting in the last 15 years being spent covering a wide variety of sports for numerous media outlets. You can find me writing mainly about the NFL and NHL here on Pickswise, with a bit of soccer on the side. One of the rarest of breeds: an actual LA Chargers fan.
See Bio
A self-confessed sports nut who has managed to turn his passion into a career, resulting in the last 15 years being spent covering a wide variety of sports for numerous media outlets. You can find me writing mainly about the NFL and NHL here on Pickswise, with a bit of soccer on the side. One of the rarest of breeds: an actual LA Chargers fan.
Getting the first touchdown in a Super Bowl can often be decisive. The team to get into the end zone first has gone on to lift the Vince Lombardi trophy 72 percent of the time in the previous 54 editions of the Super Bowl, establishing it as a make-or-break moment in the game.
Nailing a first touchdown scorer wager can also make-or-break the night of those watching with some big odds available in the market, and this year is no exception. However, with so many offensive weapons involved in this year's Super Bowl, navigating the first touchdown scorer market could prove tricky.
As the favorites to win the Super Bowl outright, it is no surprise to see two members of the Kansas City Chiefs lead the market with both Travis Kelce and Tyreek Hill at +600 with FanDuel. Mike Evans at +900 leads the way on the Tampa Bay Buccaneers side, with Chris Godwin at +1000. It is hard enough to pick between just those four as to who will get in the end zone first but there's a myriad of options at bigger odds further down the market who could all lay legitimate claims to getting the opening TD.
With that in mind, let us arm you with all the information you need before making your choice for the first touchdown scorer at Super Bowl LV.
Travis Kelce, Chiefs (+600)
Travis Kelce has enjoyed a career-year with the Chiefs this season having amassed a record-breaking 1,416 yards and 11 touchdowns. He enters the Super Bowl on a hot-streak having got into the end zone in six straight games, going in twice in the AFC Championship game against the Buffalo Bills.
Despite his excellent form, it might be best to look elsewhere in the first touchdown marker. Kelce has only scored the first touchdown in a game once this season for the Chiefs, while the Bucs' defense has played well against tight ends all year, keeping 'Zeus' quiet when the two sides met in the regular season.
Finally, there's the history of the position when it comes to the first touchdown at a Super Bowl. The last tight end to score the opening touchdown in a Super Bowl was Jay Novacek for the Dallas Cowboys in Super Bowl XXX, 25 years ago. Since then, we've seen full backs and defenders get the first TD in a Super Bowl but no tight-end and that track record at the position should be enough to steer you away from Kelce, as well as Rob Gronkowski (+1600) and Cameron Brate (+1800) of the Bucs.
Tyreek Hill, Chiefs (+600)
'The Cheetah' has been one of the stars of Kansas City's run to the Super Bowl and tormented Tampa Bay when the two teams met during the regular season. Hill grabbed the opening touchdown of the game in that 27-24 victory over the Buccaneers, eventually ending the day with three TDs and 269 yards.
When the @Chiefs faced the Bucs earlier this season, @cheetah put up one of the most ABSURD quarters we've ever seen: 7 REC, 203 YDS, 2 TD. pic.twitter.com/dmxezGOFC8

— NFLonCBS (@NFLonCBS) January 29, 2021
The Chiefs' top touchdown scorer this season, Hill has notched three opening TDs, and given that he offers a dual-threat as a runner, he certainly needs to be considered. With his record this season and wide receivers accounting for 22 opening TDs in Super Bowl history, Hill's failure to score in his last three games can be easily brushed aside.
Mike Evans, Buccaneers (+900)
If popular opinion is to be believed then it will be Mike Evans who grabs the opening touchdown of Super Bowl LV. DraftKings has reported that 20 percent of all bets in their first touchdown scorer market are being placed on the Tampa Bay Buccaneers wide receiver, who enters the game having caught a total of 13 TD passes this year.
Evans has accounted for the opening touchdowns three times this season, including twice during the Bucs' playoff run. After a rocky start to life working with Bucs quarterback Tom Brady, he and Evans have got in sync down the stretch and his size advantage over the Chiefs' corners makes him a serious threat.
What goes against Evans, aside from him still playing on a bad knee, is the shocking stat that Brady has never thrown a touchdown pass in the first quarter of his previous nine Super Bowl appearances. In fact, Brady-lead teams have scored only three first-quarter points in total, albeit that didn't work out too badly on six of those occasions.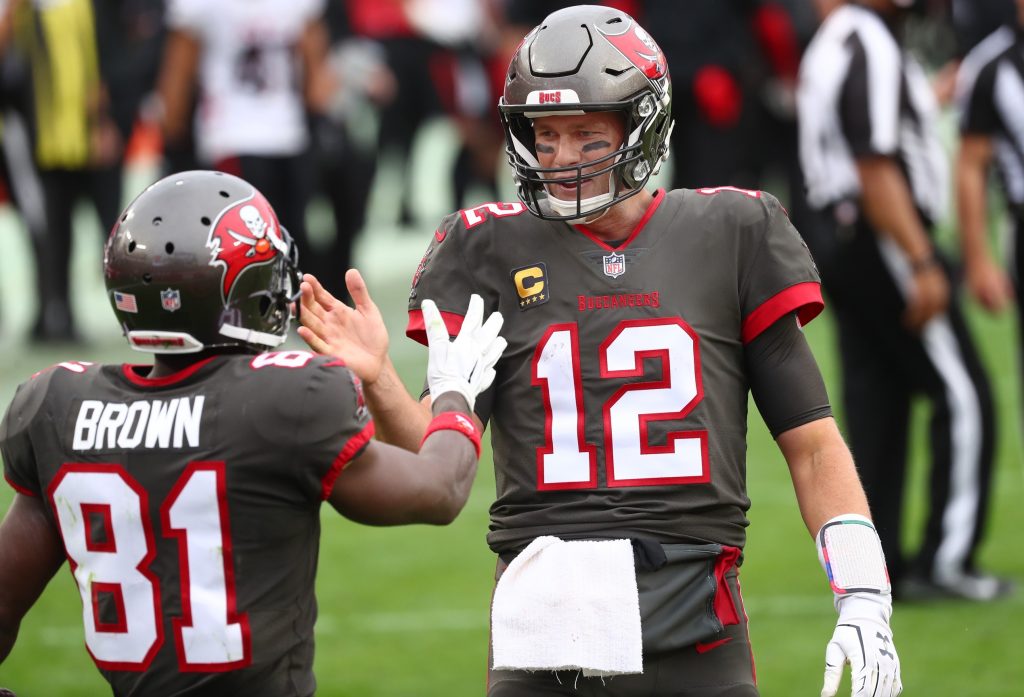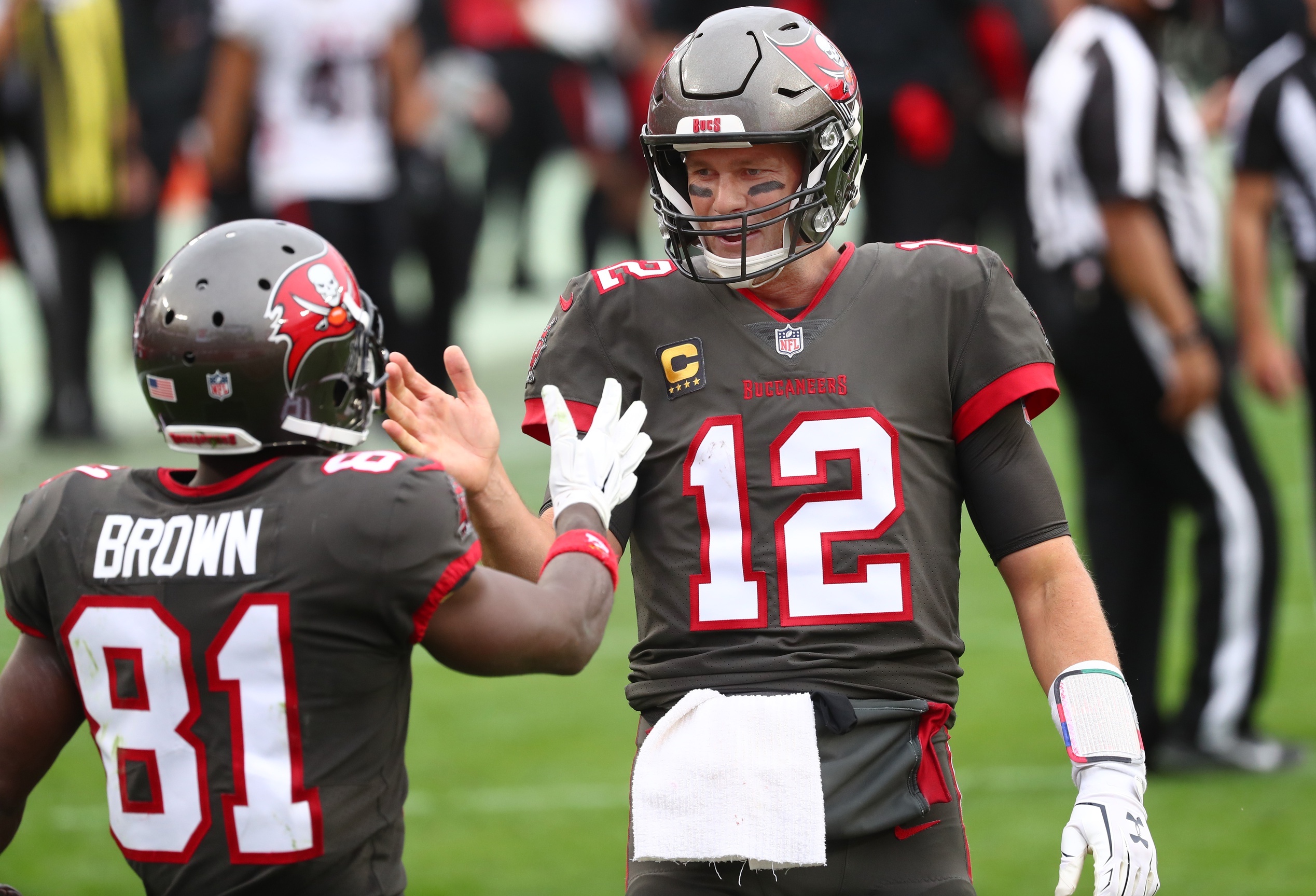 $275
Get the Chiefs or Buccaneers to win at 55/1 – Bet $5 win $275!
Sign up for a new FanDuel sportsbook mobile app account and deposit $5
Bet on any the Chiefs or the Buccaneers to win at 55/1 odds
New FanDuel sportsbook customers in NJ, PA, WV, CO, IN, IL, TN & IA
BET NOW
21+. Present in NJ, PA, WV, CO, IN, IL, TN, IA. New users only. Must wager on designated boost market. Deposit required. Max bonus $125. See full terms at sportsbook.fanduel.com. Gambling Problem? Call 1-800-GAMBLER (1-800-426-2537) (IL) Gambling Problem? Call 1-800-GAMBLER (NJ/WV/PA), 1-800-9-WITH-IT (IN), 1-800-522-4700 (CO),1-800-BETS-OFF (IA).
Antonio Brown, Buccaneers (+1600)
Antonio Brown had hit his stride before going down with a knee problem in the playoff win at New Orleans, helping himself to five touchdowns in his previous four appearances. He and Brady certainly appeared on the same page — the ex-Steeler being the recipient of the first touchdown pass in the Wild Card win at Washington.
Should Brown be cleared to play on Sunday, he could prove the ace in the hole of the Bucs offense.
Chiefs D/ST (+3000)
Defense/Special teams have accounted for the opening touchdown in five of the past 54 Super Bowls, matching the record of tight ends in that particular regard. The Chiefs could add to that tally with defense and special team units that have made several big plays this season. While the Chiefs' defense recorded a respectable two touchdowns this season, it is the special teams that give this pick its edge.
The Chiefs have had one of the best special teams units for several years now, thanks to the work of coach Dave Toub, and scored two touchdowns this season. With Mecole Hardman and Bryon Pringle returning kicks, this unit has plenty of potential to break a big play on the biggest stage of them all.
Best bet – Tyreek Hill (+600)
It is tough not to be drawn in by Hill when looking at the options for a first touchdown scorer. The Cheetah has been electric without getting in the end zone during the playoffs but that could all change come Sunday. Tampa Bay couldn't contain him during the regular season as he went for 203 yards and two touchdowns in the first quarter alone.
The Bucs have struggled all season against quarterbacks who can push the ball down the field and Patrick Mahomes should be looking to feed Hill on a regular basis right from the off. Injuries to Tampa Bay's two starting safeties only heightens the threat Hill may pose and he certainly has all the tools to justify his favoritism in this market.
Value pick – Patrick Mahomes (+1600)
History has a funny way of repeating itself. Patrick Mahomes helped himself to the first touchdown in last year's Super Bowl, becoming the first quarterback since Ben Roethlisberger in 2007 to get in the end zone first in the process, and has the potential to go back-to-back in that regard this weekend.
Mahomes looked fully mobile in the AFC Championship win over the Buffalo Bills, calming fears he was suffering from turf toe, and his scrambling ability will be key to avoid a Bucs defensive line that will likely bring a lot of heat his way. Three times this season the Chiefs quarterback has got the first touchdown in a game, including in the playoff win over Cleveland. Even with quarterbacks having only scored the opening touchdown three times in previous Super Bowls, Mahomes' ability to make plays with his legs means he's worth a small wager at the odds available.
Free Super Bowl 55 Picks and Predictions
Be sure to check out our full-game preview for the big matchup:
We've also got plenty of expert articles to make sure you're fully informed before making your Super Bowl bets:
Pickswise is the home of free Super Bowl Predictions. Check out our free Super Bowl Prop Bets ahead of Super Bowl LV.
Last updated: Thu 4th February 2021