Super Bowl LV: Tampa Bay Buccaneers Strengths, Weaknesses & What the Bucs need to do to beat the Chiefs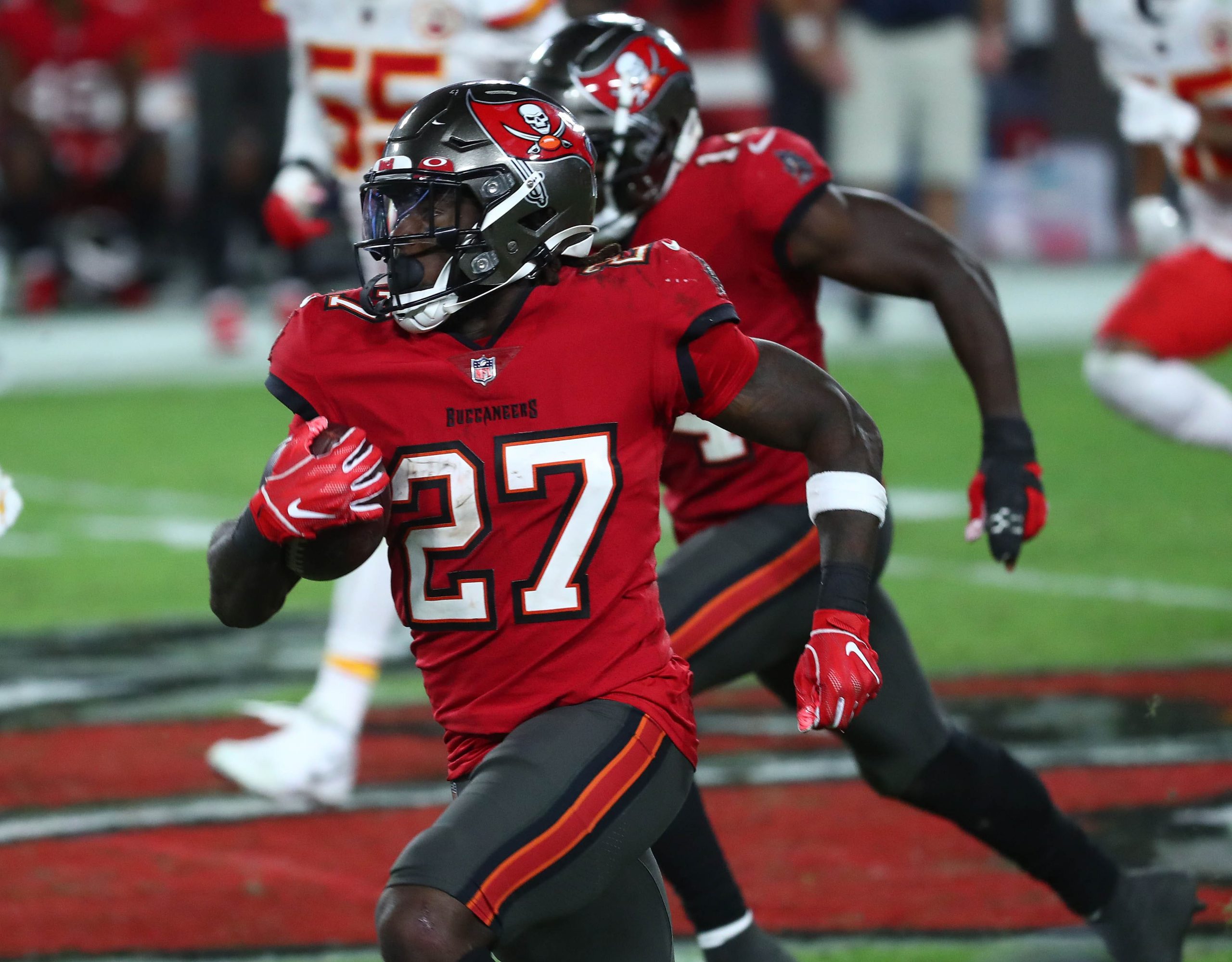 The Tampa Bay Buccaneers are +3 underdogs heading into Super Bowl LV against the Kansas City Chiefs on Sunday evening.
We've already covered what the Chiefs need to do to beat the Bucs, but how does Tom Brady lead Tampa Bay to victory over the best team in football, the defending champions, and the favorites dating back to the preseason? It's time to dive into what the Buccaneers have to do if they are to have a shot at winning their first Super Bowl for almost 20 years.
Be sure to check out our full-game preview for Super Bowl LV, as well, for more analysis and our prediction on the side and total.
Put pressure on Mahomes
Why is Kansas City the best team in the business? Because of Patrick Mahomes, of course. Obviously, there is much more to the Chiefs than just Mahomes, but he is the most dangerous player in all of football. The 25-year-old is the reigning Super Bowl MVP, was NFL MVP in 2018, and will finish runner-up to Green Bay quarterback Aaron Rodgers in MVP voting this year.
The Bucs cannot expect or even hope to completely shut down Mahomes, but containing him to at least some extent will be crucial. If Tampa Bay's pass-rushers can put pressure on the former Texas Tech standout, force him to get the ball out of his hands quicker than he would like, and set the edges to prevent any backbreaking QB scrambles down the field, their overall defense can be successful. It's something the Bucs are more than capable of doing, too.
Linebackers Shaquil Barrett, Jason Pierre-Paul, and Devin White all recorded at least eight sacks during the regular season. And, oh yeah, Tampa Bay has none other than Ndamukong Suh in the middle of the defensive line. Moreover, Kansas City is missing both of its starting tackles on an offensive line that was already banged up in the first place.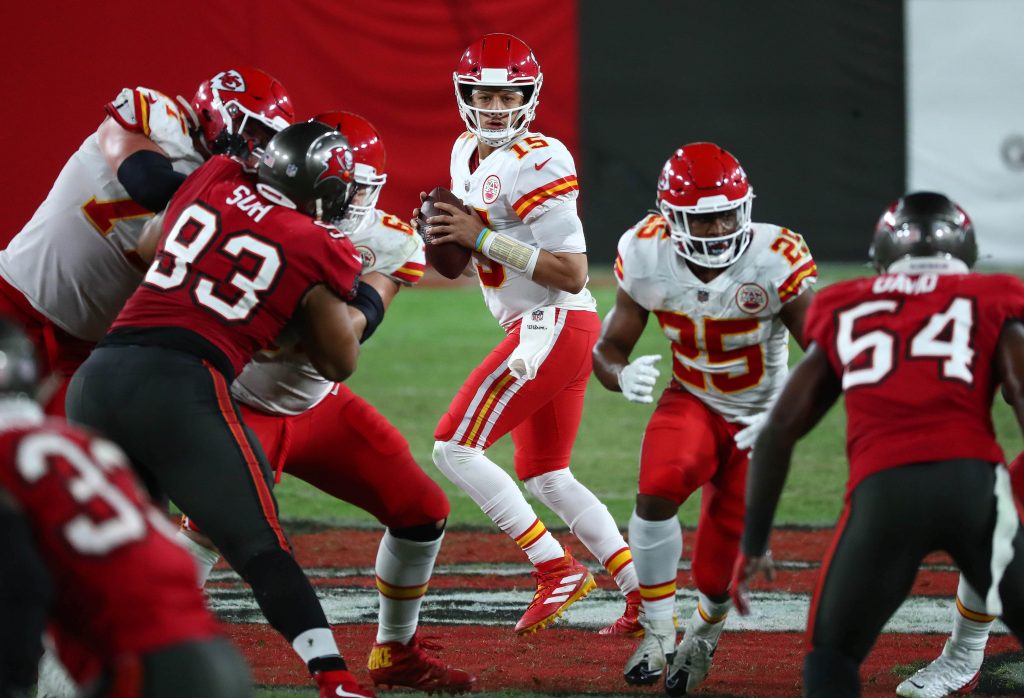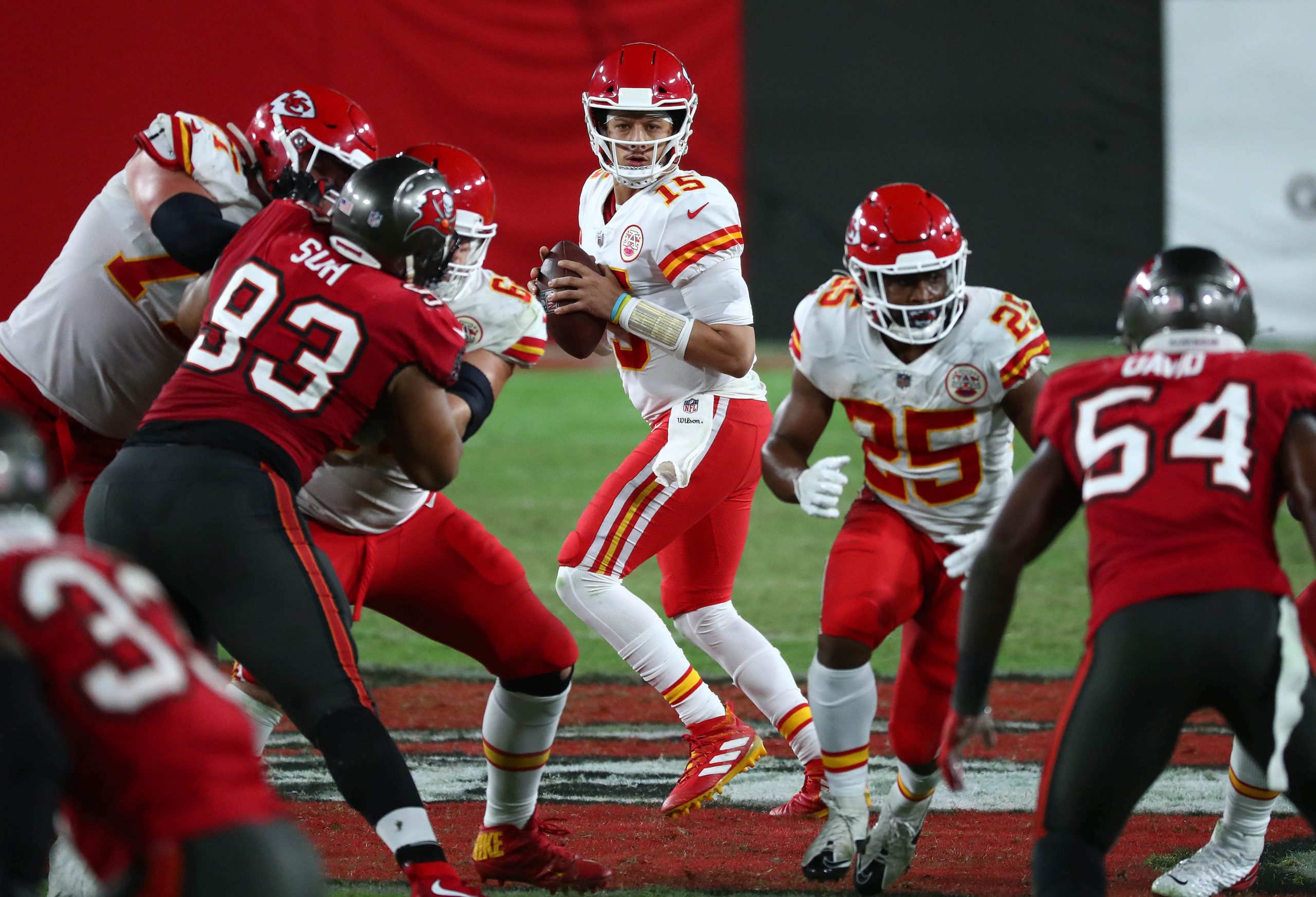 Establish the run game
No matter what defensive coordinator Todd Bowles dials up in an effort to stymie the Chiefs' offense, the Bucs' best defense is really going to be an attempt to keep Mahomes and company off the field. Their best shot at accomplishing such a goal is to sustain long drives and run the clock by featuring an effective running game. Of course Tom Brady has to play well in his 10th Super Bowl appearance, but the key will be to establish the run. Leonard Fournette is heating up at just the right time, once again producing in a big way in the playoffs just like he did for Jacksonville in 2017. The backfield duo of Fournette and Ronald Jones II is something Kansas City cannot really answer with its own offense.
In addition to churning the clock and reducing Mahomes to spectator status for as long as humanly possible, success for Fournette and Jones would also open up passing lanes for Brady.
As good as Brady still is, there is no overlooking the fact that he is 43 years old and coming off a three-interception performance in the NFC Championship against Green Bay. He is going to require some help if he wants to clear one last hurdle and topple a team like Kansas City.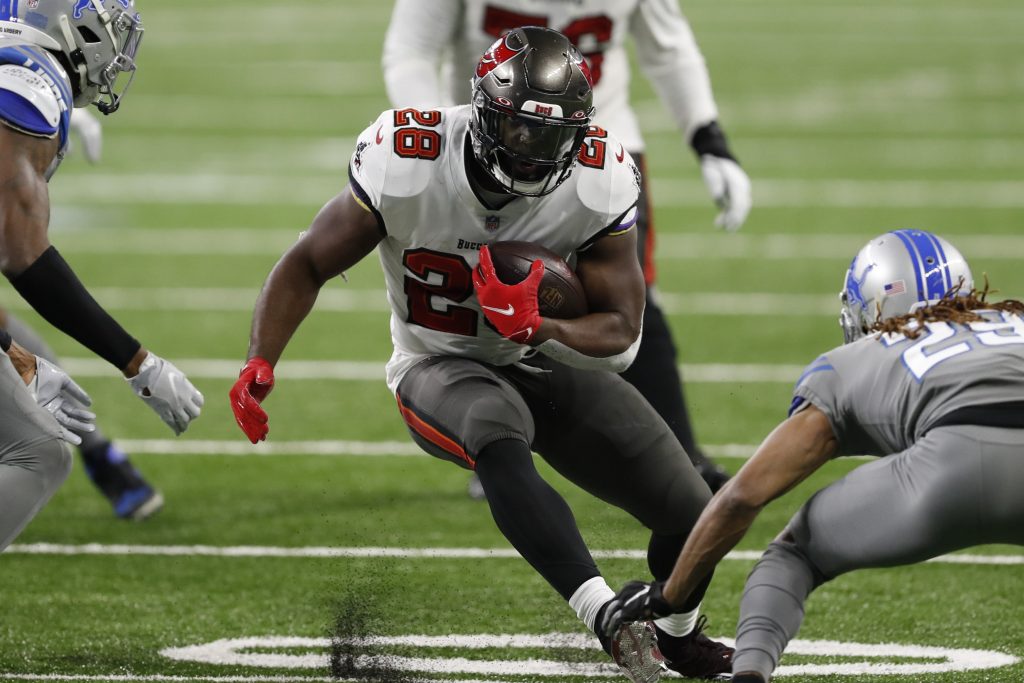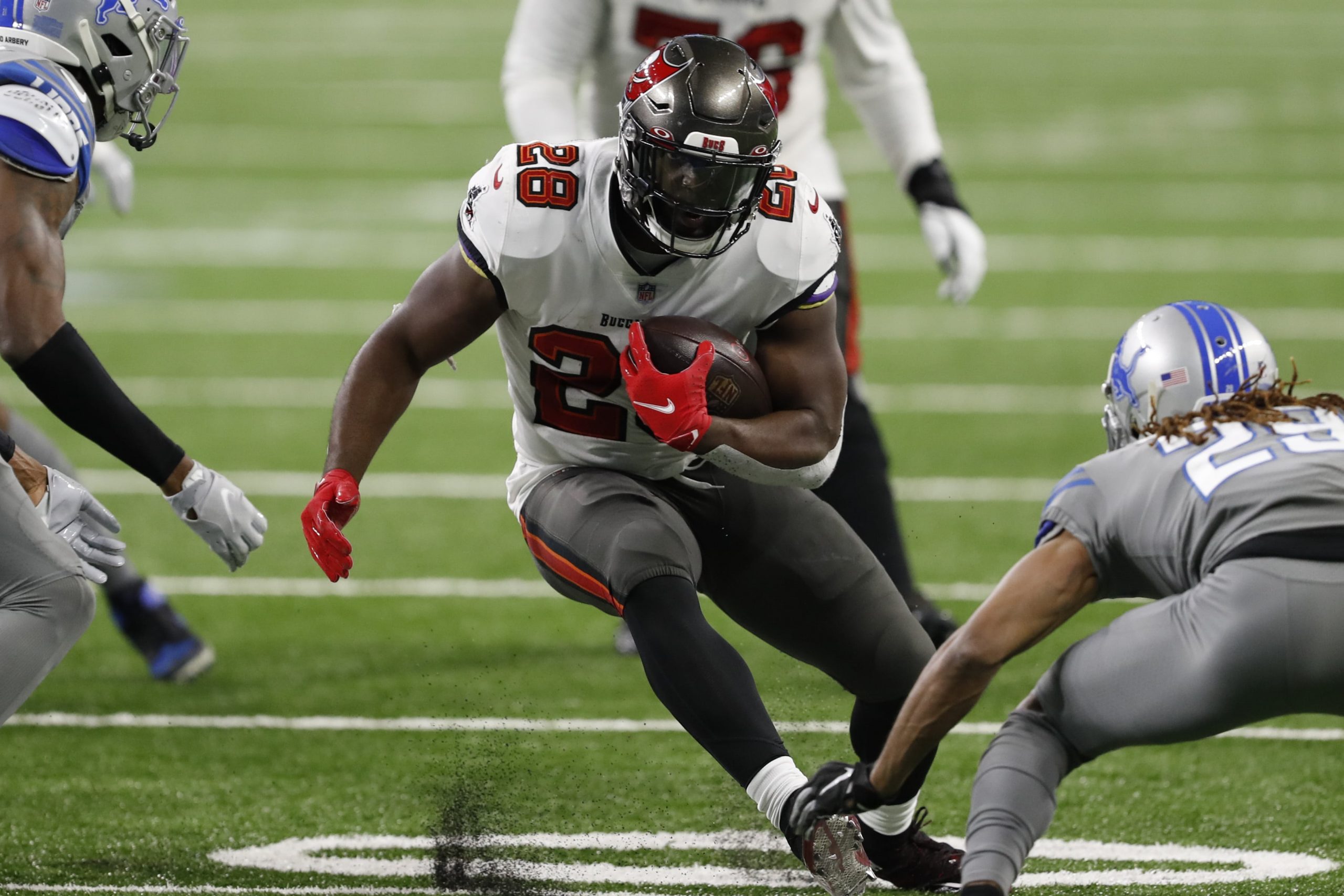 The Bucs need to score first
It's simple, but it's important. The Bucs would do extremely well to put points on the board first. That's not to say it will determine the ultimate outcome. After all, both of these QBs know a thing or two about Super Bowl comebacks. For Tampa Bay, though, it is especially critical. As mentioned above, the ground attack will be an essential component of the offense. If the home team (literally!) falls behind early, abandoning the run game when you have a six-time Super Bowl champion throwing the football would be tempting. But we all saw what happened when Brady was forcing the issue too many times against the Packers.
If Tampa Bay can grab a lead, it can settle into a well-balanced offense while also taking additional risks on defense by blitzing more guys in an effort to frustrate Mahomes.
Yes, it's all tied together for the Bucs.
Be sure to check out our full-game preview for the big matchup:
We also have plenty of expert articles to make sure you're fully informed before making your Super Bowl bets:
Pickswise is the home of free Super Bowl Predictions. Our expert handicappers break down their best Super Bowl Picks, including our best free Prop Bets.