NFL
Back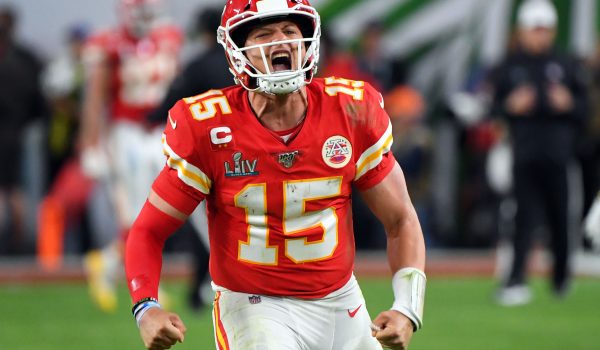 NFL public betting trends, where the public money is going in Week 6
NFL betting is back, and pro football might be the only market where the general public bets with heavy enough volume to shift the lines. Public sentiment can change perception and often create value, so it's important to track which teams are being heavily pounded by the NFL public.
The average joe isn't always too sharp, so there's often value in fading them. Each week we'll be bringing you the consensus NFL public picks, betting trends that can be very useful. Here are the teams with popular support in Week 6:
Kansas City Chiefs – 72%
The Chiefs are the most heavily bet public team of the week for their trip to Buffalo to take on the Bills. With all of Kansas City's star power they're always going to be a popular public team, and perception of the Bills has clearly fallen dramatically after their nationally televised blowout loss to the Titans. What's interesting is that Kansas City is also coming off a loss, but obviously that game wasn't as ugly or widely seen since it wasn't a standalone spot.
The public clearly thinks Patrick Mahomes isn't going to lose two games in a row, and honestly it's hard to argue with that. The Bills are also at a rest disadvantage after they had to play on Tuesday night, and giving Andy Reid any extra time to scheme for an opponent is a recipe for success. You can find out how our expert expects this one to go in our game preview.
Green Bay Packers – 68%
This one sure is interesting, as I never thought I'd see the day where the public was lining up to bet against Tom Brady. I'm used to seeing Brady being the heavy public side, but after the Buccaneers' Thursday Night Football loss to the Bears where he forgot what down it was, everybody has hopped off the bandwagon.
Green Bay on the other hand is still undefeated and Aaron Rodgers looks better than ever, so it makes sense why everyone is flocking to them. It's a rare treat to get Rodgers vs. Brady, and it very well could be the last time we see it, so I expect the betting volume on this game to be through the roof. Given the line has moved a little bit in Tampa's direction despite all the Packers bets coming in, that could mean sportsbooks have taken some sharp money on the Bucs. Our expert is rolling with the public and Green Bay though.
Minnesota Vikings – 67%
Unlike the Packers, this one doesn't surprise me too much. The Vikings are going up against the Atlanta Falcons this week, who have been taking blow after blow in the eyes of the public. The Falcons of course just fired head coach Dan Quinn, and sit at a pitiful 0-5 after blowing some massive leads. On the other hand the public just saw the Vikings come up one point short of beating the undefeated Seahawks on Sunday Night Football, and they seem to think Minnesota is better than their record.
Considering each of the Vikings' last two losses have come by exactly one point, that might be a fair assessment. The public clearly doesn't have too much confidence in Falcons interim coach Raheem Morris to get things turned around. I can't say I disagree with the public on this one.
Want more NFL advice all season long? Visit our 'NFL picks' page for breakdowns and picks of every game each week.
Last updated: Fri 16th October 2020