This Week's Hottest Trends: 5 best trends for betting NFL Week 6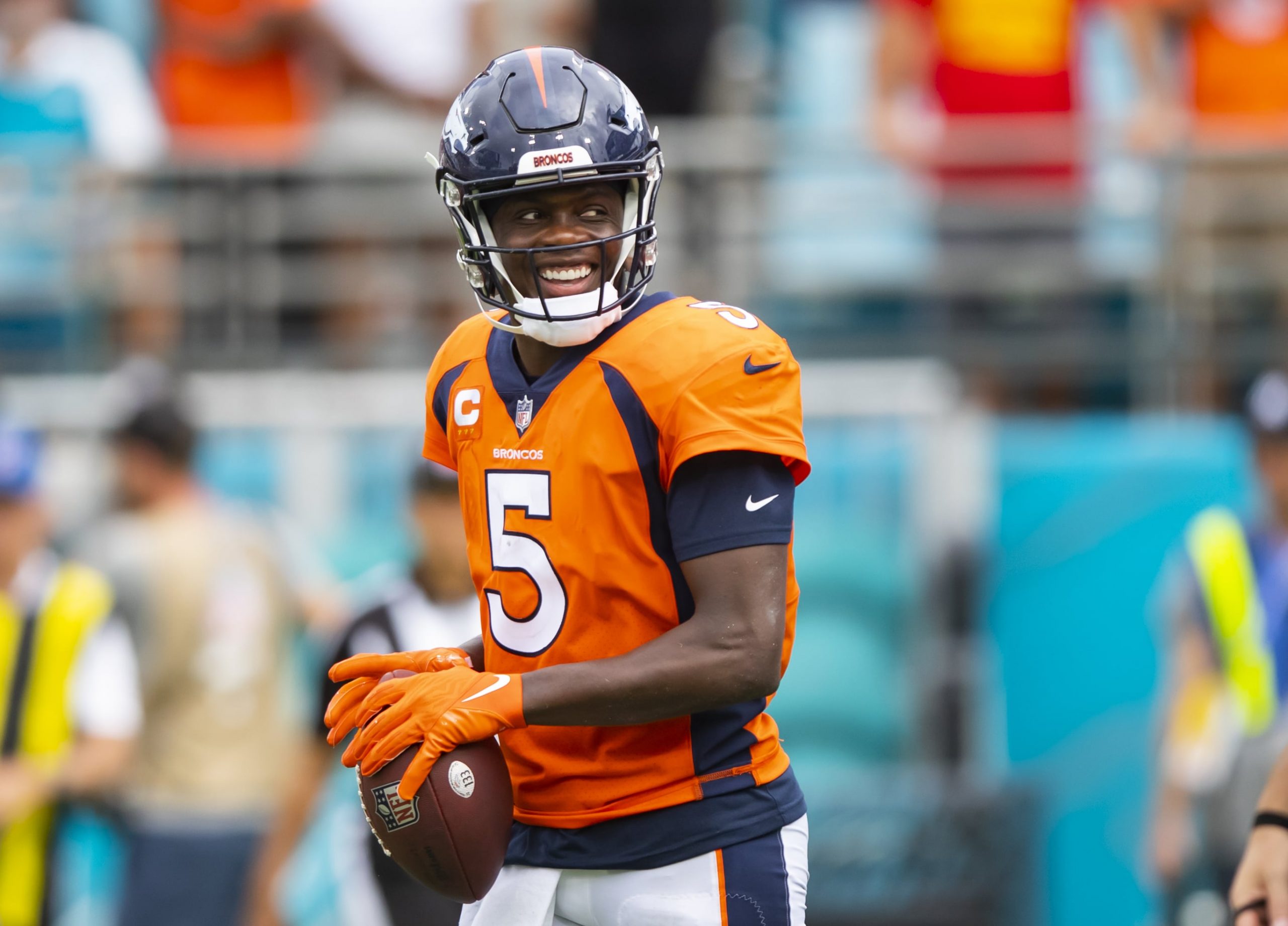 The first handful of weeks of the NFL season have been thrilling, and Week 6 has just as much potential. We will of course have free picks on the side and total for every game, which you can view in our NFL picks tab. But right now we're talking trends.
Trends can be very important and tell you a lot, or they can be completely insignificant. It's all about parsing what actually matters, and which ones might reveal something not already being factored into the point spread. Here are our top 5 trends to help you make your Week 6 NFL wagers:
Road dogs now 30-19
One of the big betting stories of this NFL season has been the lack of home-field advantage. That's why this is one of my favorite trends. It seems like some home favorites are just getting too much credit for home-field from oddsmakers. Crowd noise hasn't been as big a factor as people expected after a year without fans in the stands, and road underdogs are now 30-19 ATS through 5 weeks.
That's a cash rate north of 60%. I'm very interested to see if this one continues moving forward. This week, there are only 5 road underdogs. That could be a sign that oddsmakers are beginning to devalue home-field advantage. Nine of 14 road teams are favorites in Week 6, which isn't something you'd see too often in years past.
Check out John Hyslop's best underdog plays for Week 6
Broncos are 13-7 ATS off a loss under Vic Fangio, interim coaches don't do too well
The NFL is all about responding to adversity, and Fangio has done a great job at it during his first stint as a head coach. The Broncos are 13-7 ATS off a loss under Fangio and they're coming off a disappointing defeat at the hands of the Steelers. Denver did show a lot of fight at the end of their loss to Pittsburgh, nearly pulling off an epic comeback. That has to be a good sign entering this game.
Of course, all eyes will be on the Raiders to see how they respond to the abrupt resignation of Jon Gruden following his email scandal. And there's another trend to note. The conventional wisdom is often that a team will come out and rally after their coach is fired or resigns. But that's not always the case. In fact, interim coaches are just 16-23 ATS in their first games as head coaches since the 2000 season. With all that in mind, we're rolling with Denver here.
Packers are 5-1-1 ATS in their last 7 road games
Speaking of road teams having success, the Packers have been road warriors recently. Green Bay is 5-1-1 ATS in their last 7 contests on the highway. They'll look to keep that going in another hostile environment when they take on the Bears this weekend in a pivotal NFC North clash. Aaron Rodgers seems to thrive when sticking it to opposing fans. Another interesting trend for this game: Rodgers has dominated Chicago historically.
This game is always one of the biggest of the year for both teams, and Rodgers is 19-7 ATS against the Bears since taking over as Green Bay's starting quarterback. Chicago is hoping that Justin Fields can start to reverse their fortunes against their longtime division rival. We don't think that'll be happening this week.
The Chargers are 8-1 ATS in their last 9
This one doesn't have much to do with circumstances, the Chargers have just been on fire covering numbers lately. Los Angeles started to turn things on in the last month of last season, and if you'd been blindly betting them ever since you'd have made a ton of money. Brandon Staley seems to have finally established a winning culture with the Chargers, and they've been really impressive this season.
Los Angeles has already passed a couple of tough tests against the Chiefs and Browns, and they'll have another one here in Week 6 as they take on the Ravens. Baltimore is coming off a thrilling overtime comeback victory over the Colts on Monday Night Football. In addition to the Chargers covering left and right against everybody, might the short week harm the Ravens here? We think so.
Giants are 0-15 ATS in their last 15 home games against teams traveling at least 1,500 miles
I found this one very interesting. It's a common NFL betting sentiment that traveling long distances is a disadvantage. Especially for teams traveling multiple timezones, which can potentially affect their body clocks and circadian rhythm. But this trend disputes that, especially as far as the Giants are concerned. New York has been awful at covering the spread against teams they have a purported travel advantage over. In fact, it seems like west coast teams have thrived playing them in early kickoffs.
The Giants have hosted only one team from the west this season, and that was the Broncos. They lost that game 27-13, and didn't come close to covering. Of course, this trend is highly relevant with the Giants hosting the Rams in Week 6. Los Angeles played in Seattle last week, so they're coming from all the way across the country. We think the Rams will keep this eye-popping trend going.