KBO
Back
Korean baseball picks, predictions, parlay odds and best bets for Wednesday, October 21st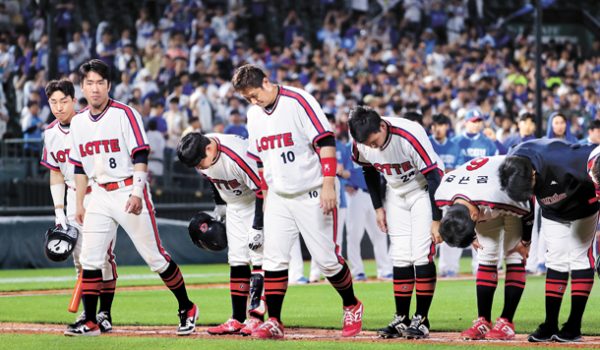 Our experts at Pickswise select their best Korean Baseball picks for October 21st to help you find the best value. Whether you're looking for a single Moneyline pick or a KBO parlay for Wednesday's action, we've got you covered. Please gamble responsibly when following our Korean Baseball predictions and picks.
KBO betting odds
Here are the KBO betting odds for Wednesday, October 21st courtesy of FanDuel sportsbook.
Lotte Giants (-118) @ SK Wyverns (-104)
NC Dinos (-122) @ Kia Tigers (+100)
Samsung Lions (+192) @ KT Wiz (-240)
KBO picks and predictions
Wednesday's three-game slate will feature some lopsided matchups that offer value. Let's dive into the day's best bets.
Samsung Lions/KT Wiz Over 9.5 Runs (+104)
Starting this game for the visiting Lions will be Tae-in Won. He is 6-10 on the season and has an ERA of 5.14. To say Won has been bad recently is an understatement. He has not earned a win in his last 11 starts. During this stretch, he is 0-8, allowing 43 runs over his last 47.1 innings.
The KT Wiz will counter with Odrisamer Despaigne, who is 15-8 with an ERA of 4.27. He has not exactly been stellar over his last 11 starts, allowing 35 runs over his last 66.1 innings. That gives him an ERA of 4.77 during these starts.
Add in the fact that the over is 9-6 in their season series and there has been an average of 11.5 runs scored per game when these two teams meet. Tae-in Won has not been great against the KT Wiz either, posting an ERA of 5.14 against them over two starts. He has allowed five runs over 11.0 innings in these starts. Finally, Despaigne has been even worse against the Lions, having allowed 19 runs over 25.0 innings. That gives him an ERA of 5.81. As a result, I will back the over.
NC Dinos/Kia Tigers Over 10.5 Runs (-132)
Two not so great pitchers will take the mound here and we will be looking for a high scoring game. The Dinos will start Min-hyuk Shin, who is 2-3 with an ERA of 5.91. He does come out of the bullpen quite often, but has a total of six starts this season. As a starter, he has an ERA of 7.56 and has allowed 21 runs over 25.0 innings.
The Tigers will start Ki-young Im, who is 8-10 with an ERA of 5.48. Over his last five starts, he has allowed 21 runs over 21.0 innings. Against the Dinos, he has allowed 10 runs over just 13.1 innings. The over is 11-4 in their 15 head to head meetings and 4-0 in their last four games. As a result, I will back the over.
Lotte Giants/SK Wyverns Over 9.5 Runs (-128)
Similar story here has we have two more lacking pitchers facing off. The Giants will start Kyung-eun Noh, who is 5-9 with a 4.66 ERA. His last five starts have looked decent, but he still allowed 13 runs over his last 28.1 innings. Also, take into account the fact that he has allowed nine runs over 4.1 innings against the Wyverns.
Jong-hoon Park will get the start for this Wyverns team and he is 11-11 with an ERA of 5.05. He has allowed 13 runs over his last 27.0 innings or five starts. The total splits for their 12 meetings are dead even, but based on struggling pitching, I will back the over here.
For those of you looking for bigger payouts, play the best bets as a three-team parlay, which pays +538.
2020 MLB World Series reads
Last updated: Tue 20th October 2020