NFL Week 6 millionaire money line parlay for Sunday's schedule (+80911 odds!)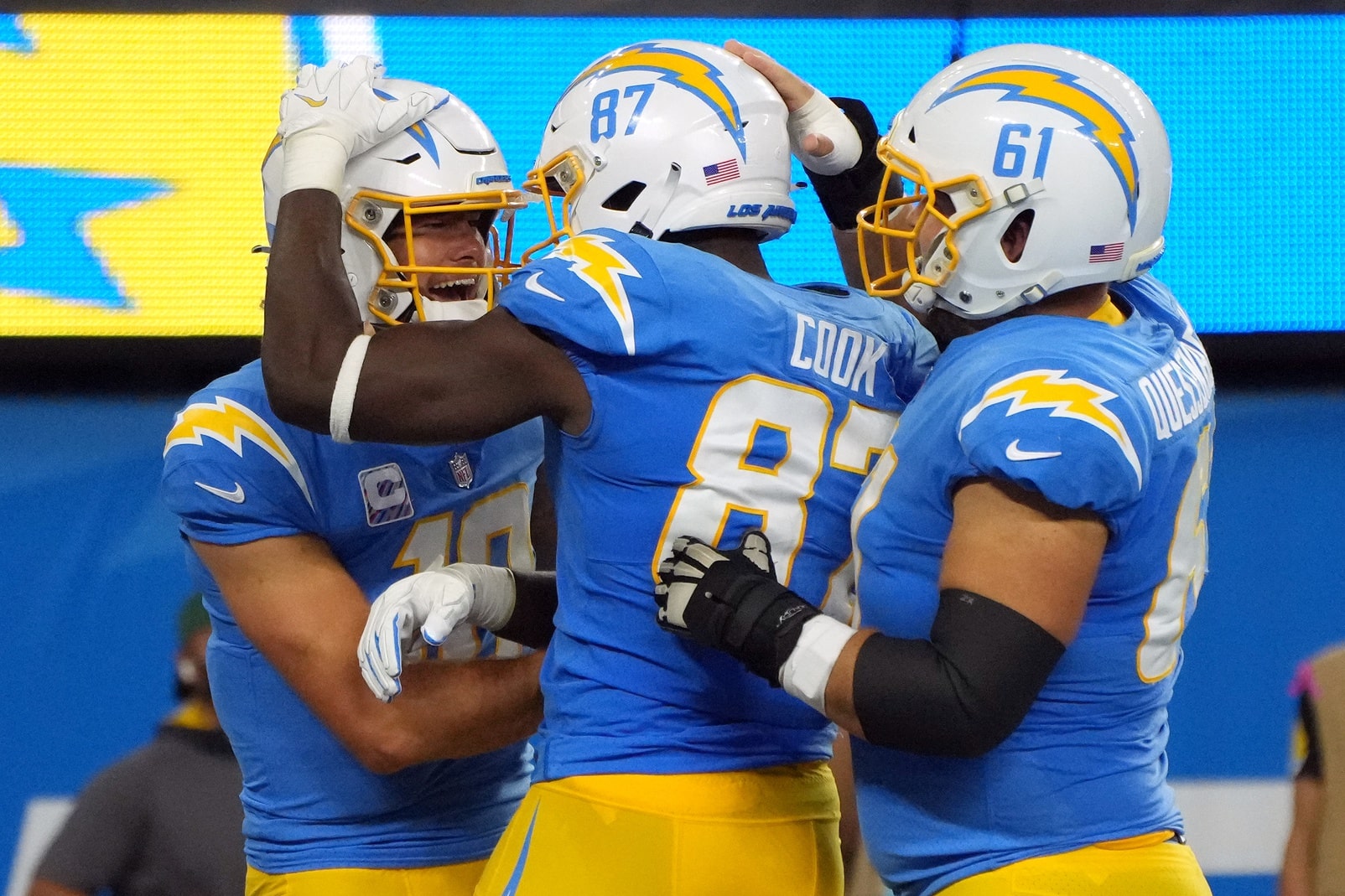 Whew! The first month-plus of the 2021 NFL season sure has been a wild ride. The action has been truly thrilling, and we're still only just getting started. We have a great Week 6 slate on Sunday, which will be highlighted by the showdown between the Arizona Cardinals and Cleveland Browns as the Cards try to stay undefeated. It's an NFL Sunday, we might as well celebrate by trying to hit the jackpot and score a massive payday, right?
Each week we'll be doing a millionaire parlay, picking every Sunday game on the money line for the chance at a ridiculous payday. You never know!
Without further ado, here is our 12-leg Week 6 millionaire parlay.
Jacksonville Jaguars (+135) over Miami Dolphins

The Jaguars can pick up their first win of the season here. This game is being played in London, and it's not like the Dolphins have looked much better than the Jags lately. Miami is in freefall, having lost 4 straight after winning their opener. A couple of those defeats have been really ugly.
Los Angeles Chargers (+120) over Baltimore Ravens
Now is the time to fade the Ravens as they're riding high off their emotional epic comeback over the Colts. Indy was just super banged-up and choked the game away. That game went to overtime and it was on Monday night, so Baltimore is on a short week here. Nobody is slowing down Justin Herbert these days.
Minnesota Vikings (-140) over Carolina Panthers
This line has been gradually moving in Minnesota's direction, and for good reason. The Vikings very easily could be 5-0 right now if a few balls had bounced their way. Carolina on the other hand is starting to unravel, and it's clear Sam Darnold's hot start is wearing off.
Green Bay Packers (-235) over Chicago Bears
I don't see any reason to believe the Bears will pull the upset here. Even with Jaire Alexander out for Green Bay. Chicago still doesn't have any semblance of a passing game, and Justin Fields threw for only 111 yards in their game last week. That won't fly against Aaron Rodgers.
Cincinnati Bengals (-170) over Detroit Lions
The Lions are still winless, and they may not break their drought here, either. Cincinnati has been a lot better than expected, and if they had been able to make a kick in overtime last week they'd be 4-1 right now. Detroit's loss to Minnesota wasn't as close as the final score looks.
Houston Texans (+350) over Indianapolis Colts
To get this to true millionaire parlay status there's got to be one big 'dog, right? The Texans fit the bill nicely. Houston very nearly pulled off the big money-line upset last week before they collapsed in the second half against the Patriots and lost by 3. But Davis Mills played well, and he should keep this one close against a Colts team that just had their hearts ripped out on Monday.
Los Angeles Rams (-450) over New York Giants
It's unclear if Daniel Jones is going to play here, and if he doesn't the Giants definitely have no chance. Even if he does, the Rams will likely still win this one going away. Sean McVay has had extra time to prepare after playing last Thursday, and the Giants are pretty pitiful right now.
Kansas City Chiefs (-310) over Washington
Unlike many others, I'm not ready to bury the Chiefs. They've just played a brutal schedule. You can't really hold it against them for losing to the Ravens, Chargers, and Bills. Three of the best teams in the league. They can cruise by Washington.
Cleveland Browns (-170) over Arizona Cardinals
The Cardinals are 5-0, but they're a sizable underdog. That should be telling. Arizona simply isn't as good as their record suggests, and they should get a rude awakening. They are going on the road to face a really tough Cleveland defense in a game in which weather could be a factor, and they play their home games in a dome.
Denver Broncos (-190) over Las Vegas Raiders
After the tumultuous week they've been through, I don't see the Raiders coming out and stealing a win in Denver. Derek Carr has already been struggling with not trusting his offensive line in the past couple of weeks, and now they're going on the road to face a ferocious Broncos pass-rush.
Dallas Cowboys (-165) over New England Patriots
It took a miraculous comeback just for the Patriots to barely scrape by the lowly Texans. Mac Jones took a step back, and he still can't push the ball down the field at all. That's a huge mismatch against Dak Prescott and this dynamic Cowboys offense.
Pittsburgh Steelers (-235) over Seattle Seahawks
To wrap up this millionaire parlay, we've got the Steelers. Pittsburgh's offense finally got some traction last week against Denver, and it was an impressive showing. At home against Geno Smith, Ben Roethlisberger should be able to do enough to secure a win on Sunday Night Football.
14-team parlay pays out +80911!
Pickswise is the home of free NFL Predictions  and NFL Odds. Check out the latest NFL Prop Bets and NFL Parlays as well as expert NFL Underdog Picks and NFL Computer Picks.