Pickswise Pro Football Capper Contest - Week 10 picks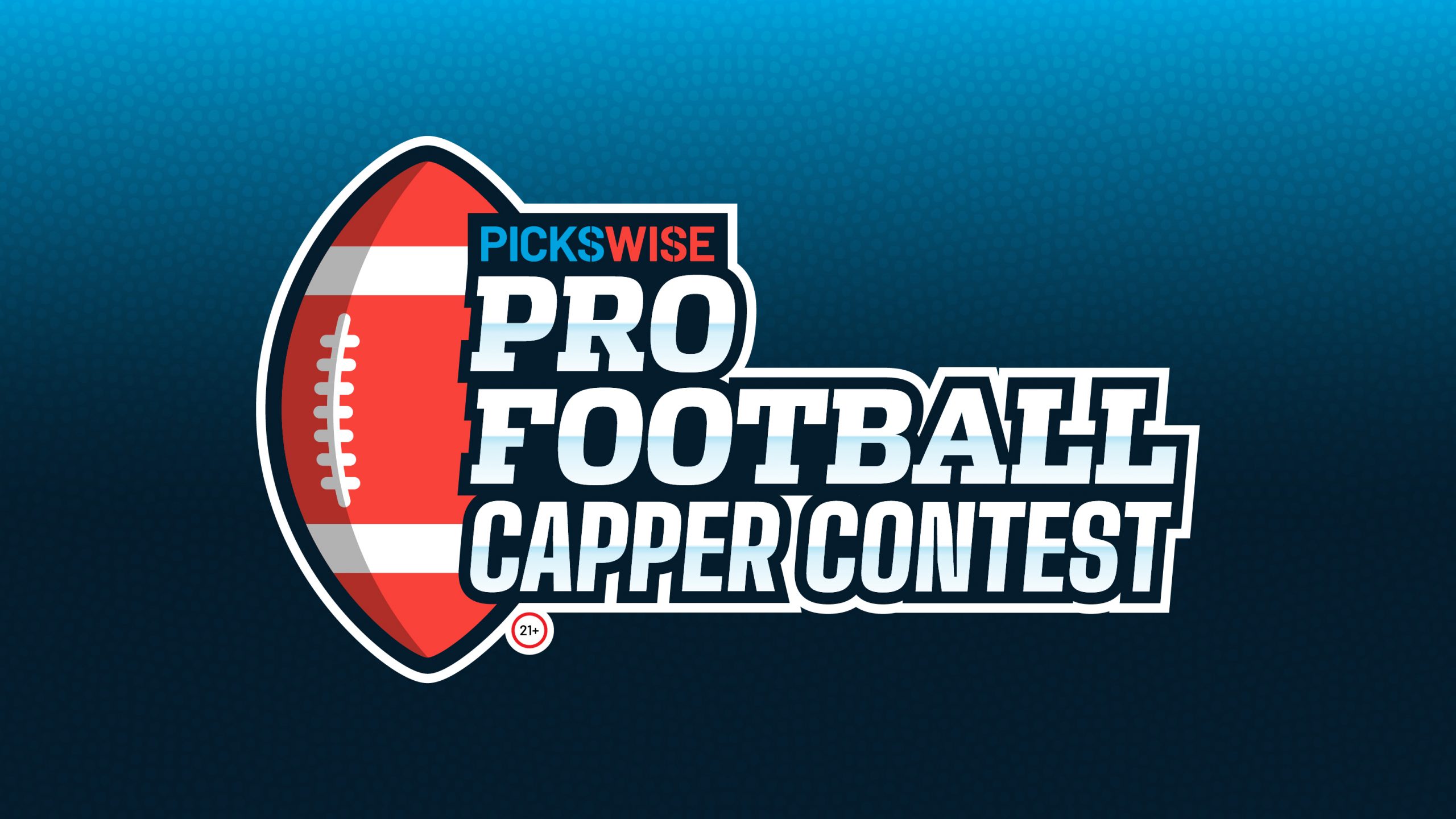 The Pickswise Pro Football Capper Contest and its $10,000 remain up for grabs, although the leaderboard is starting to see some separation. As we enter Week 10, the field are all trying try to catch up to Pickswise fan entrant Steve McQueen.
Our cappers' expert analysis and picks for Week 10 can be found below and the full contest leaderboard and best bets are linked here.
At Pickswise, we specialize in providing free expert picks and predictions, and you can find all of our best bets, props, and parlays here.
Let's check out this week's picks from the contestants, who are listed in order of the current standings.
Steve McQueen
Best Bet: Rams -3.5
Last week was a rough 1-2 week. I was thrilled to be in Pittsburgh for their comeback win! Let's get back on track this week. I think we can call the 3-5 49ers team a bust. The Rams are 6-2 as favorites and SF has lost 8 of their last 9 at Levi's Stadium and failed to cover in 5 of their last 6. This is a collab pick with @themodel70.
Additional Bet #1: Under 42.5 in Steelers vs Lions
Pittsburgh is 6-2 on unders in their last 8 and Detroit is 5-3 in unders. Both offenses are awful, sprinkle in some winter weather and wind and this spot is a perfect under. Steelers 13-3.
Additional Bet #2: Under 44.5 in Cardinals vs Panthers
Last week I said Arizona is good – don't bet the under. I'm going to second-guess myself and bet the under! Carolina is 4-1 in unders in their last 5 and Arizona is 3-2. There is uncertainty for both QBs and I am comfortable with the under this week.
Check out the ultimate betting guide to all of our Week 10 NFL content
David Baker
Best Bet: Titans -2.5
I seem to be on an island with my Titans love, but it's been justified so far. Laying under a field goal at home tells me the betting public sees these teams as equals. The Titans have beaten the Bills, Chiefs, Colts, and Rams and have looked good doing so. Meanwhile the Saints offense is composed of Trevor Semian, Mark Ingram, Tre'Quan Smith, and Marquez Calloway. How are the Saints going to score? I just don't see them breaking 17 and I think Titans can score 20 on anyone.
Additional Bet #1: Cowboys -8
No one looked worse than the Cowboys last week. I'm going to just chalk it up to rust and overlooking the Broncos and be happy we are getting a discount on the line. The Falcons defense is just what the doctor ordered for this Cowboys team. I think they will score just about every series and the Falcons will fight but just won't have the firepower.
Additional Bet #2: Patriots -2.5
When do I like the Browns? When they have a massive edge in the trenches. When do I bet against the Browns? When the line play is somewhat even and the other team can scheme to give Baker looks. Well the Patriots match the description of what I like in teams that play against the Browns. Mix in a depleted RB corps and I can't see the Browns scoring many points in New England.
Check out Pickswise's Week 10 NFL mega parlay here
Jared Smith
Best Bet: Colts -10
Last week I picked the Bills laying a big number against this Jags team, which turned out to be one of the most embarrassing and extreme results I've had in recent memory. So why go back to the well again this week? Well, I trust my original handicap on Jacksonville more than I trust their ability to handle prosperity. On the injury front, if the Colts get TY Hilton (concussion) back from injury, then I like this pick even more, so be sure to check the lineups.
Additional Bet #1: Buccaneers -9.5
Both teams have had two weeks to sit and stew after losses heading into the bye, which doesn't factor much into this handicap, instead it's the massive gap in talent on both sides of the ball which should be the difference. Injury-wise, Washington will be without C Chase Roullier and DE Montez Sweat this week, two huge losses in the trenches. Meanwhile, the Bucs are still awaiting the return of WR Antonio Brown and TE Rob Gronkowski from injury, but they will be getting back CB Sean Murphy-Bunting and WR Scotty Miller.
Additional Bet #2: Saints +2.5
Last week, if you bet on a team that didn't cover the spread the previous week facing a team that did cover in that previous week, you went 7-0 against the number. This Saints/Titans game is one of the few this week that fall into that category (Panthers/Cardinals and Eagles/Broncos are the other two). I love how the short line is inviting a lot of Tennessee money after their impressive win over the Rams. Some other trends to consider in this game: Mike Vrabel has been great in the underdog role since taking over as the Titans head coach, going 17-9 ATS when his team is not expected to win. However, when the Titans are favored, Vrabel is just 14-17 ATS. Meanwhile, New Orleans covered both games after their earlier setbacks this season and are 22-10 ATS in bounce-back games since 2015.
Read Jared Smith's Week 10 NFL picks here
Drew Knows
Best Bet: Under 44.5 in Saints vs Titans
I expect this game to be very low-scoring. The total for the Falcons/Saints game last week was only 42, so I don't see why this one would be significantly higher. Atlanta is probably better on offense but worse on defense than Tennessee right now. The Titans just completely dominated Matthew Stafford and the Rams last week. A few weeks ago they limited Patrick Mahomes to three points. I think they'll be just fine against Trevor Siemian making his first road start with the Saints. New Orleans also won't have Alvin Kamara, seemingly their only weapon left on offense. On the flip side, the Saints are really stout on defense, while I wasn't at all impressed with how the Titans' offense looked last week against the Rams in their first game without Derrick Henry. They got the win, but they gained only 192 yards of total offense.
Additional Bet #1: Under 47.5 in Bills vs Jets
The second under I like is in this Bills-Jets game. Buffalo's offense got exposed last week against the Jaguars, and that wasn't just an outlier. This just isn't the same dynamic unit we saw last year. Already we've seen Josh Allen struggle mightily against Pittsburgh, the Dolphins twice, and now the Jags. Teams are slowing down their spread passing attack and daring them to run the ball. The offensive line also has major issues. I like Mike White as much as the next guy, but the Jets' backup quarterback is likely to come crashing down to earth here against an elite Bills defense.
Additional Bet #2: Under 45.5 in Browns vs Patriots
Wrapping things up with one last under. I also am not expecting a shootout for Browns vs Patriots. One solid game from Baker Mayfield isn't enough to make me come around on this Browns offense. Especially not after Nick Chubb caught COVID this week which will sideline him for this game. Without Chubb in the Kevin Stefanski era, the Browns average less than 19 points per game. Mac Jones has looked solid against the weakest teams on the Patriots' schedule, but he's been exposed by tougher defenses, most notably this past week by the Panthers. Myles Garrett will help to hold him in check.
Read Andrew Ortenberg's Week 10 NFL trends article here
Prop Bet Guy
Best Bet: Titans -2.5
Even without Derrick Henry, I'll take the battle-tested Titans at home. Without their stud running back last week, Tennessee's defense made a statement in LA, against the Rams and their potent offense. The defense should continue on their hot streak this week against a Saints team without their best offensive player. No Alvin Kamara should mean trouble for New Orleans. The do-everything running back was averaging more than 22 touches per game, for a team that already ranked 28th in total offense. Even if we see more Taysom Hill this week, I don't see the Saints having enough to keep up with Ryan Tanneihill and his stud receivers, AJ Brown and Julio Jones. Give me the team that's on a five-game win streak, at home.
Additional Bet #1: Under 47.5 in Colts vs Jaguars
Both teams are going to look to establish the run early and often. While I'm sure the Colts will get it going, I just don't think the Jaguars have enough ammo on offense to muster enough points. Rather than taking the Colts on the spread, I'll take the under to protect against a backdoor cover.
Additional Bet #2: Rams -3.5
Even on the road, I like this as a bounce-back spot for LA. Matthew Stafford should be able to pick apart a suspect 49ers secondary with his plethora of pass catchers. And Jimmy Garoppolo just hasn't shown me that he can perform well enough versus an above-average defense.
Read PropBetGuy's best prop picks here
Ross Tucker
Best Bet: Eagles +3
I'm backing my Birds. Yes, I'm sure many people will accuse me of wearing Kelly-green glasses as a guy that grew up an Eagles fan and calls their preseason games on television now, but I really think it is the best bet on the board in Week 10. While I was tempted by taking the Lions, Falcons, Jets and the big points that come with those underdogs I am instead going to bet on the Eagles to pick up where they left off against the Chargers in the second half on Sunday. Quarterback Jalen Hurts had a solid game all around but played arguably his best half as an Eagle in the second half, constantly delivering strikes downfield to different receivers, most notably rookie first-round pick DeVonta Smith, who had a big day. Not only that, but Hurts was also part of an Eagles offense that ran the ball effectively as well.
Denver, on the other hand, had one of the most stunning performances in Week 9 on a Sunday that had a bunch of them, going into Dallas and getting out to a 30-0 lead over a Cowboys bunch that had won six straight. In their first game without Von Miller, they could hardly have been more impressive. Will that continue against the Eagles? I say no. Denver has struggled in recent weeks and the win over the Cowboys feels more like an aberration than the new normal. It feels like a close game either way so I'll take Philly and the points on Sunday.
Additional Bet #1: Lions +8
Additional Bet #2: Jets +11
John Hyslop
Best Bet: Under 51.5 in Buccaneers vs Football Team
I never hit my best bet and I think I figured out why. I've been taking overs in that spot. Everyone knows for a contest like this, you need to throw an under in the best bet spot and then flank it with two over bets. It's just how things are done. These teams will show up on defense this week so it's the obvious under selection this week. It's almost too easy.
Additional Bet #1: Under 46 in Eagles vs Broncos
The galaxy-brain thinking has carried over into the second pick since two overs haven't really been working either. The beauty of this one is nobody else is going to take this game. It's a free win that is sure to advance me in the standings. It's math. And science. The Broncos just smoked the Cowboys last week which proves they hated Von Miller. Miller is still gone and the Broncos can still play defense. This will be a snoozer.
Additional Bet #2: Patriots -2.5
This one is a no-brainer. I simply don't have enough room to tell you why the Patriots will win this game. The internet just isn't big enough. Basically, Baker Mayfield is not good and Bill Belichick will handle him. Mac Jones is the real deal and I can't wait to watch him demolish the Browns on Sunday. Also this pick is not an over so it has a great chance of winning.
Read John Hyslop's best underdog bets for Week 10 here
Jamaal Charles
Best Bet: Cowboys -8
The Cowboys had a tough game last week against the Broncos. They couldn't get much going on offense and were shut out until the fourth quarter. I think Mike McCarthy is going to get his team back on track and the Cowboys are going to show up this week against the Falcons at home.
Additional Bet #1: Colts -10
Both the Jaguars and Colts had great wins last week, especially the Jaguars with an emotional upset over the Bills. With the Colts having an extra few days of rest after playing a Thursday game, I think they will come out firing and run all over the Jaguars. I can see this game getting out of hand early.
Additional Bet #2: Packers -3.5
There's a chance of snow at Lambeau; give me the Packers! They have one of the best running back duos in the league and I want to see them rush for over 150 yards.
Pickswise is the home of free NFL Predictions  and NFL Odds. Check out the latest NFL Prop Bets and NFL Parlays as well as expert NFL Underdog Picks and NFL Computer Picks.