Pickswise Pro Football Capper Contest - Week 13 picks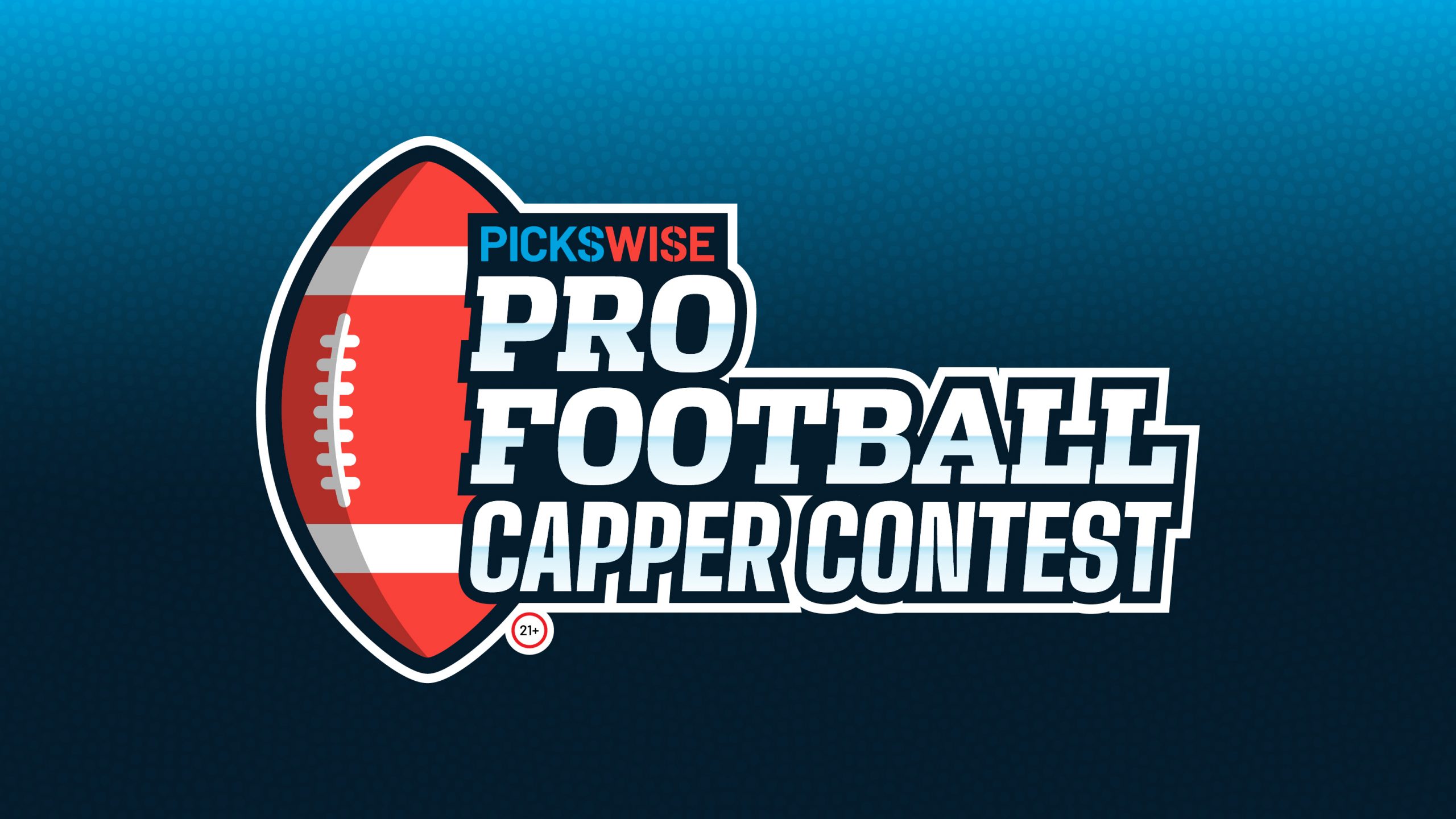 As we head into the final weeks of the NFL season, playoff races aren't the only things heating up. With just four weeks remaining, the Pickswise Capper Contest and its $10,000 cash prize are still up for grabs as only two weeks' worth of points separate our top six cappers.
Our cappers' expert analysis and picks for Week 13 can be found below and the full contest leaderboard and best bets are here. Let's check out this week's picks from the contestants, who are listed in order of the current standings.
At Pickswise, we specialize in providing free expert picks and predictions, and you can find all of our best bets, props, and parlays here. 
Steve McQueen
Best Bet: Under 47.5 in Broncos vs Chiefs
The KC offense hasn't been prolific this year and the Denver under is 9-2.  For that reason I am taking a cold-weather slugfest in the Midwest.
Additional Bet #1: Colts -10
I am taking a good Colts team that needs a win for the playoffs against a team that is playing for a draft pick. The Colts should feel at home in a dome and I hope Frank Reich tells Carson Wentz to hand the ball off early and often to Jonathan Taylor. Take the Colts.
Additional Bet #2: Steelers +4
Mike Tomlin has never had a losing season. The Ravens are the better team, but seemingly win in close games. I think +4 is too many at home and I am rolling with a collab pick with @themodel70. Clinging to a 3-point lead, I am going back to Big Ben and fading bad teams.
Check out the ultimate betting guide to all of our Week 13 NFL content
David Baker
Best Bet: Dolphins -4.5
The NFL season is just one season, but a lot of times it's multiple seasons within a season! The Dolphins of the first half are dead and gone. This new Dolphins season is looking a lot more like last year's team that had high hopes entering 2021. Tua has moved the ball effectively and the defense is flying all over the field. You still have a week or two to get in on the Dolphins before the lines catch up. The Giants, on the other hand, are a hobbled team. Mike Glennon is in at QB and multiple WRs are on the shelf. I don't see how they score more than a couple of times. I'm not excited about watching the game but I am excited about backing the Dolphins.
Additional Bet #1: Vikings -7
The Vikings could easily be 8-3 but they often find a way to self-destruct. The Lions are what they should be and now have to play without their only dynamic weapon on offense, D'Andre Swift. The fact that the Vikings almost gave away the game last time the teams played leads me to believe they will step on their throat this time.
Additional Bet #2:  Under 46.5 in 49ers vs Seahawks
Seattle is a complete disaster right now. I had a hard time deciding whether to back the under or the Niners here, but without Deebo Samuel I see problems for both of these teams moving the ball. Couple that with Seattle's slog-like approach on offense and this game should see limited possessions.
Check out Pickswise's Week 13 NFL mega parlay here
Jared Smith
Best Bet: Bills -3
The public is high on the Pats this week and for good reason. New England has won 6 in a row and is in position to steal the AFC East away from the inconsistent Bills, but the big reason I like Buffalo here is line analysis. Sure, the Pats are playing well, but TwinSpires' Zachary Lucas reported the preseason line for this game was Bills -7, and the lookahead line from 6 weeks ago before the Pats started their winning streak was Bills -6. In my eyes, not enough has changed over the last 6 weeks to warrant a 3-point move. This will be Mac Jones' first trip to Buffalo, which I believe is one of the last true home-field advantages in the NFL, especially in primetime. Buffalo's historically high variance this season has made them a tough bet and they have looked really poor at times, but at their best, I'm confident they are three points better than the Pats.
Additional Bet #1: 49ers -3.5
Something is broken with Russell Wilson. The 49ers are rolling right now and can really solidify their playoff positioning with a win in this game. The Deebo Samuel injury does not bother me since Elijah Mitchell is also running it well. San Francisco has the edge in both trenches, and at quarterback.
Additional Bet #2: Bengals -3
If Joe Mixon can continue his stellar form against a Chargers defense that is 32nd in DVOA stopping the rush, I think the Bengals will prevail.
Read Jared Smith's Week 13 NFL picks here
Prop Bet Guy
Best Bet: Dolphins -4.5
Led by Tua Tagovailoa, Miami is playing some great football, winning their last 4 games. The Alabama product has found his stride as a game manager, helping the Dolphins put together methodical drives. The defense has played well, keeping each of their last 4 opponents at or below 17 points. The Giants offense, already inconsistent, will be led by Mike Glennon this week. He did not look great in a spot duty against the Cowboys with 2 interceptions in 2.5 quarters. The Dolphins will key in on Saquon Barkley, and the secondary should have its way with the Giants' underwhelming receiving corps. During their win streak, the Dolphins have won each game by at least 1 touchdown. That streak should continue. 
Additional Bet #1: Under 45 in Eagles vs Jets
This could be one of the ugliest games of the week. Both Jalen Hurts and Miles Sanders are banged up, which could really limit what the Eagles like to do offensively. And Zach Wilson has really struggled to put points on the board for the Jets. We're destined for a something in the realm of a 24-17 Eagles win, so give me the under.
Additional Bet #2: Bills -3
I know the Patriots are the talk of the town right now, but Buffalo is slowly returning to the form that was expected of them. It's hard to go against Bill Belichick, but I like Josh Allen to lead his team to a victory on Monday night. Bills by a touchdown. 
Read PropBetGuy's best prop picks here
Ross Tucker
Best Bet: Eagles -7
I'm laying the points with the Eagles. I almost never do that because as a former player my instinct is typically to take the points. And if I do like a favorite, it is usually not one laying 7 points like the Eagles are against the Jets on Sunday because that feels like a pretty big number.  That's especially the case when you consider the Eagles are on the road and coming off a horrible performance against the Giants in which Jalen Hurts threw 3 interceptions on their way to a 13-7 defeat.
And yet I don't care. The Eagles once again established the run against the Giants, going for over 200 yards. If they aren't minus 4 in the turnover ratio, with all 4 turnovers coming while they were in Giants territory, they win that game, maybe even comfortably. The odds of them having that kind of turnover differential again are very slim.  Meanwhile, the Jets got a win with their rookie quarterback Zach Wilson back in the lineup against the Texans. They were led by their defensive line, which is a very good group, but in my opinion not up to the task of stopping this vaunted Eagles rushing attack right now. Watching the Jets this year one thing that is abundantly clear is they simply can not handle prosperity. Their performances after wins has not been good and I don't expect that to change this week.
Additional Bet #1: Patriots +3
Additional Bet #2: Broncos +9.5
Drew Knows
Best Bet: Under 49.5 in Football Team vs Raiders
As my best bet this week, give me the under in this Washington vs Raiders game. Quietly, Las Vegas' offense has fallen off a cliff. They had a solid game on Thanksgiving, but right before that had failed to top 16 points in 3 straight games. Washington's defense is trending up, and they just dominated Russell Wilson last week. Darren Waller is out for this one, which is a huge blow to a Raiders offense that already lacked weapons. One of the Raiders' main weaknesses is their interior offensive line, which isn't a good recipe for slowing down Jonathan Allen. On the flip side, Washington is banged up on their offensive line, and JD McKissic is out here with a concussion. McKissic plays a huge role in the passing game, and his absence will be felt more than you might think.
Additional Bet #1: Seahawks +3.5
This is a last stand for the Seahawks, and getting 3.5 is too many points at home. San Francisco relies heavily on their ground game, and Seattle is pretty good at stopping the run. The 49ers are also going to be without Deebo Samuel, and Samuel has been one of the main reasons for their recent offensive resurgence. I still haven't been impressed with Jimmy Garoppolo, and DK Metcalf and Tyler Lockett should finally be able to break out against an underwhelming 49ers secondary. If this game had been played a couple of weeks ago, this line wouldn't have been nearly this high.
Additional Bet #2: Under 47.5 in Broncos vs Chiefs
I like the under for Sunday Night Football a lot. This Chiefs offense just isn't the buzzsaw that many were expecting coming into the year. In 4 of their past 5 games, they've been held to 20 or fewer points. Travis Kelce appears to have lost a step, and I don't see them lighting it up against a Vic Fangio defense that is starting to come around and just got Bradley Chubb back. On the flip side, Kansas City's defense has played surprisingly well. They've given up 17 or fewer points in 4 straight weeks, and just shut down Dak Prescott in their most recent game.
Read Andrew Ortenberg's Week 13 NFL trends article here
John Hyslop
Best Bet: Falcons +11
There's only 2 people with a better record than me in this whole contest so I'm not out of this thing. All I need to do is start winning my best bets. That's it. I make a minor tweak in how I find them, and then BAM, I have $10K. What I decided to do this week is not look at anything NFL-related until I pick these games. Just go in with nothing but SlopRules brainpower. Kind of like a blind guy feeling the road when he's driving. That's what's happening here. With that being said, there's no way the Buccaneers beat the Falcons by more than 11 points.
Additional Bet #1: Dolphins -4.5
No stats, just eyeballs and brainpower for this one. The Dolphins are not that bad, people. The Giants are definitely that bad. That's really all you need to know. I don't know who makes these lines but winning the $10K is going to be so easy if we see more like this one.
Additional Bet #2: Patriots +3
The smartest thing you can do in a contest like this is take the Monday night game. Everyone else takes the Sunday games but they have to wait to see how your week turned out. It's masterful. Make them sweat a little bit. On top of that, we have the easiest bet I've ever seen in my life on Monday night. New England is going to win this game straight up and they're getting three points. Seems easy.
Get some expert insight as Jared Smith interviews Circa Sports oddsmaker Jeffrey Benson
Jamaal Charles
Best Bet: Chiefs -9.5
The Chiefs are officially back and after a bye week and this team is going to come out ready to go! I believe the Broncos will keep it close in the first half, but won't be able to keep up with Patrick Mahomes and that offense.
Additional Bet #1: Under 46.5 in Seahawks vs 49ers
Although the Seahawks aren't fighting for a playoff spot, I think they are going to really step up after a tough loss on primetime and with this being a divisional game. Both teams love running the ball, so I feel like this will be a quick, but close, low-scoring game.
Additional Bet #2: Buccaneers -11
December is upon us and Tom Brady playoff mode is about to be activated. The Bucs want that bye in the NFC and will stop at nothing to get there. I think they win this game by 3 scores.
Pickswise is the home of free NFL Predictions  and NFL Odds. Check out the latest NFL Prop Bets and NFL Parlays as well as expert NFL Underdog Picks and NFL Computer Picks.